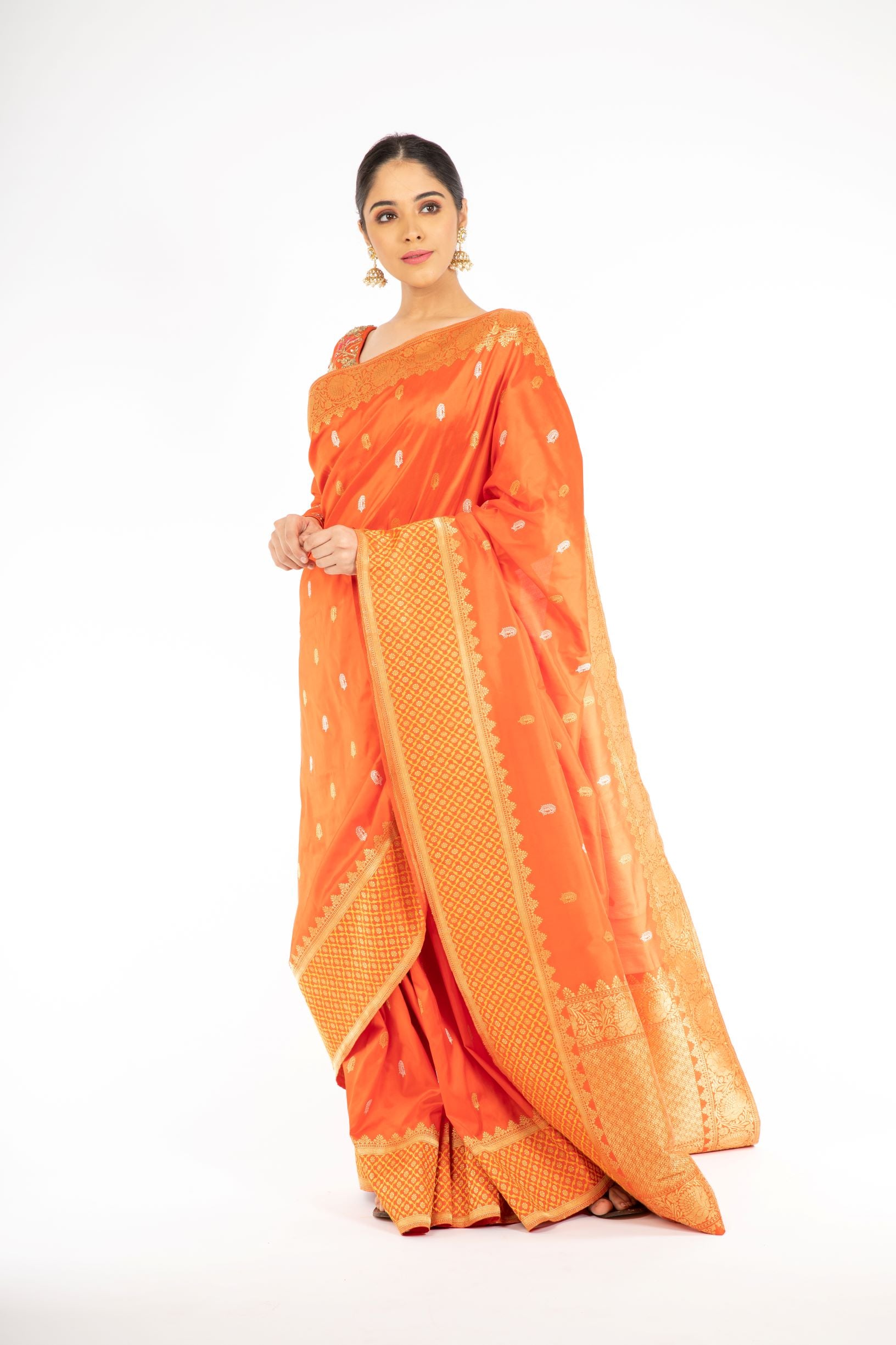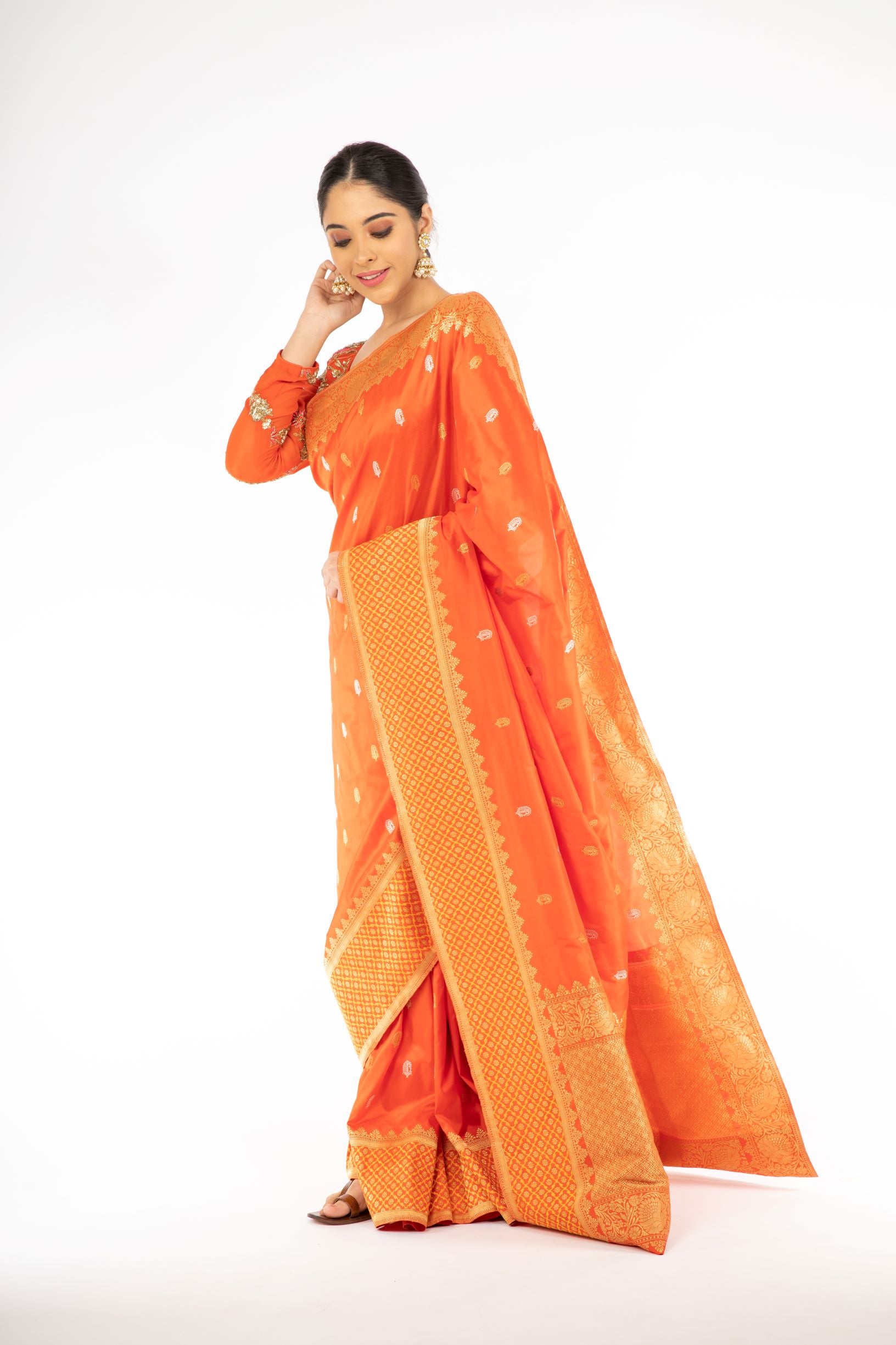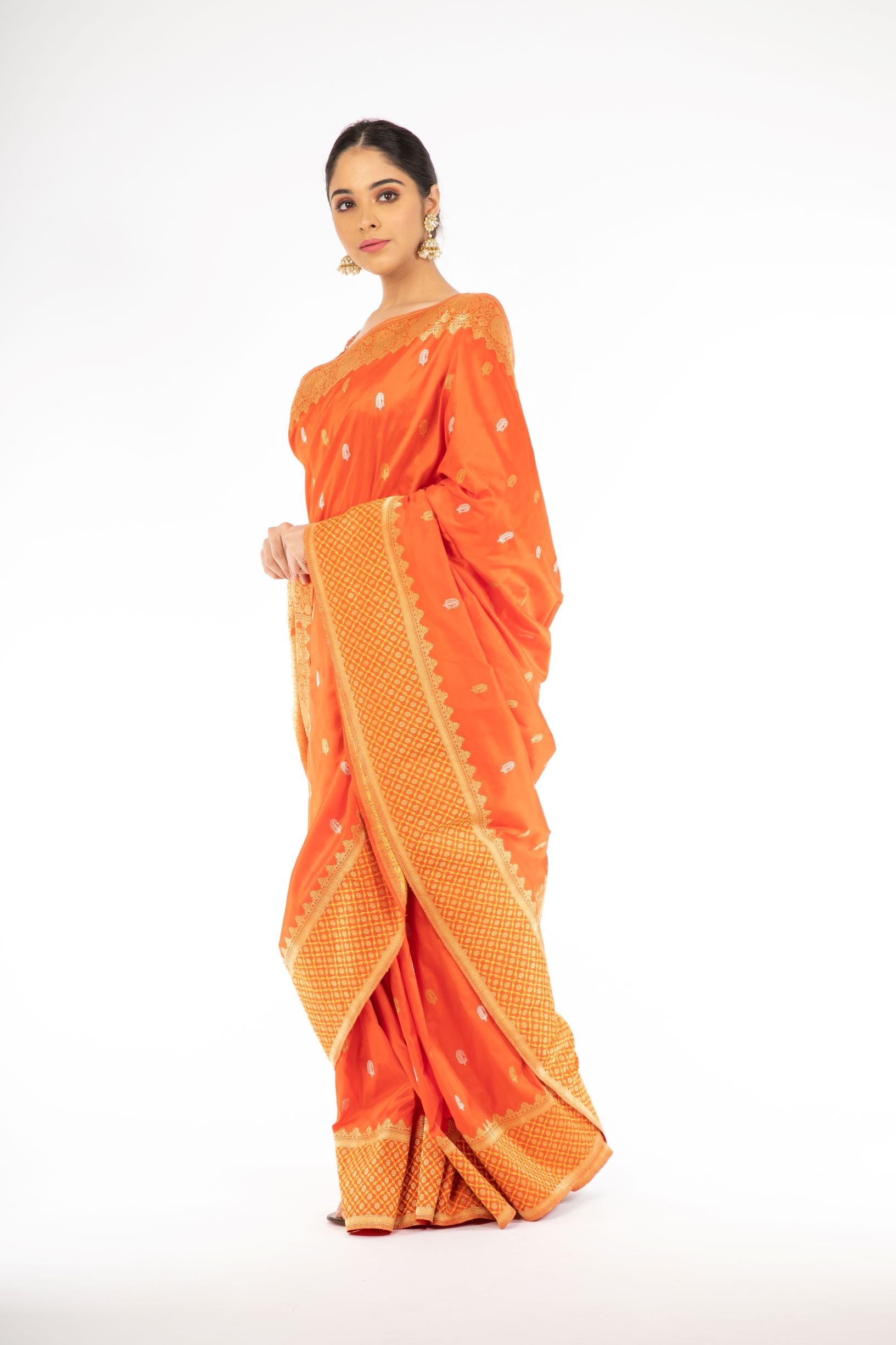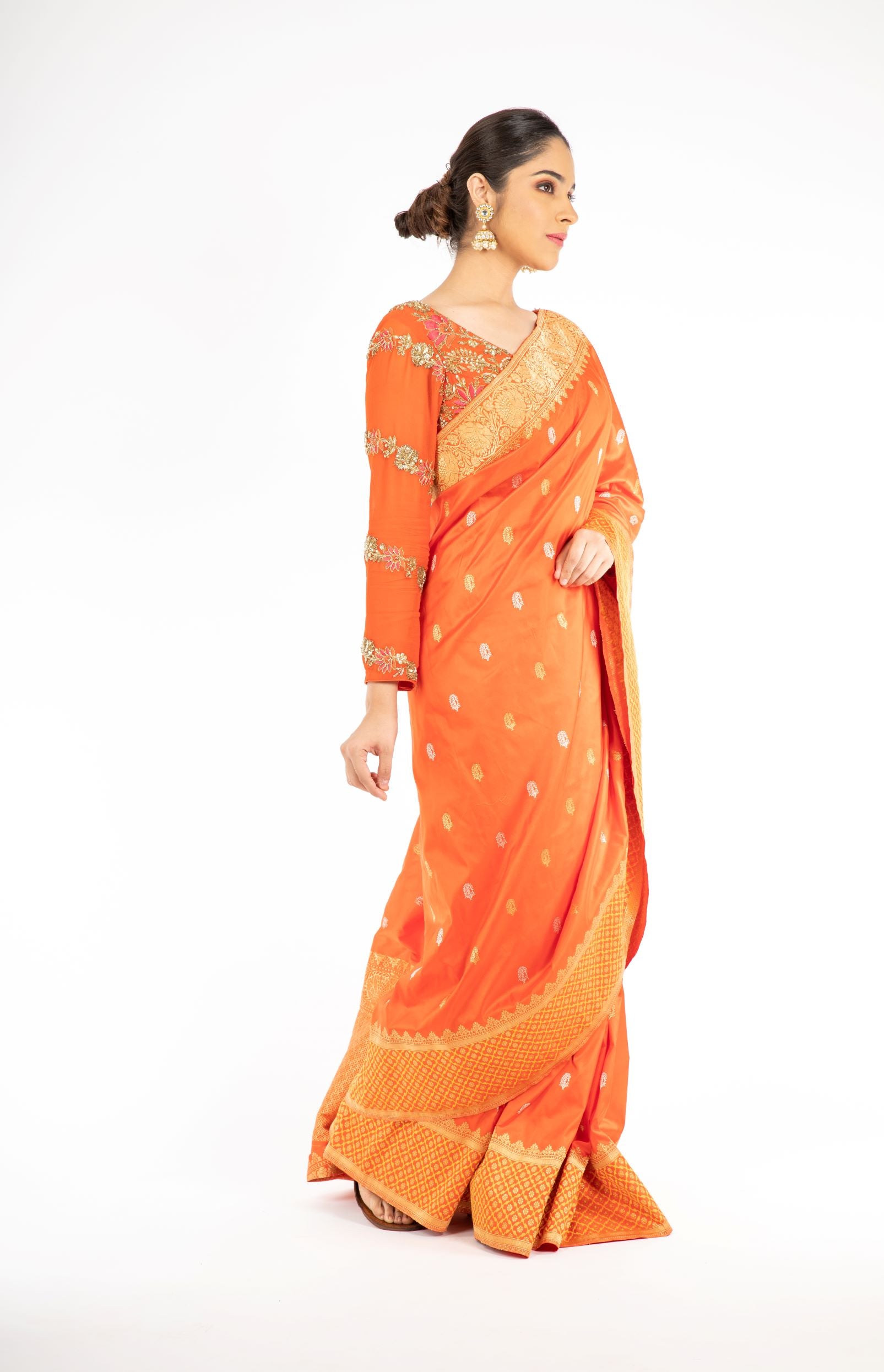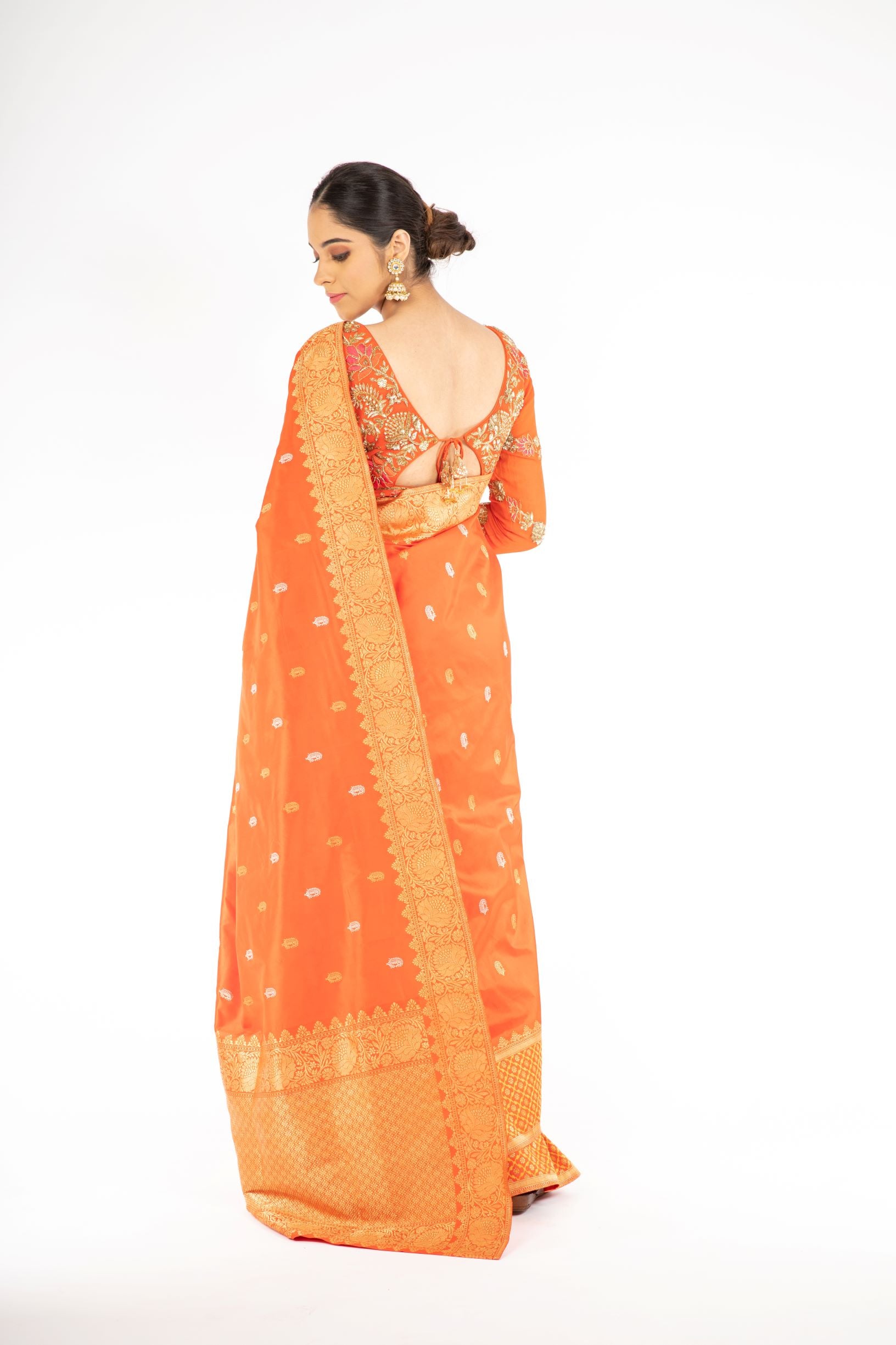 Pleasant Orange Color Banarasi Handloom Saree
Pleasant Orange Color Banarasi Handloom Saree
The world around us is changing rapidly, so does the dressing preferences of all the ladies. However, the saree is the only attire that holds its place as an important relic in the wardrobe of an Indian woman. If you're among the one who wants to rock the party with your simplicity and charm, then this orange color Banarasi handloom saree is the perfect choice for you. It is made up of high-quality fabric that adds ooze in your style statement. You can carry this saree on any occasion- whether it is a small party or any event.
Color - Orange Color with Kadwa Weaving
Set Inclusion - Fully Finished Saree, Petticoat, and 1 Silk Blouse
Brand -  Panache Haute Couture
Fabric- Pure Katan Silk
Note - Photos used here are without any editing and the product will be the same as the photos. Blouse shown in the photo is for reference purpose. If you want to buy embroidered blouse please choose the option for embroidered Blouse.