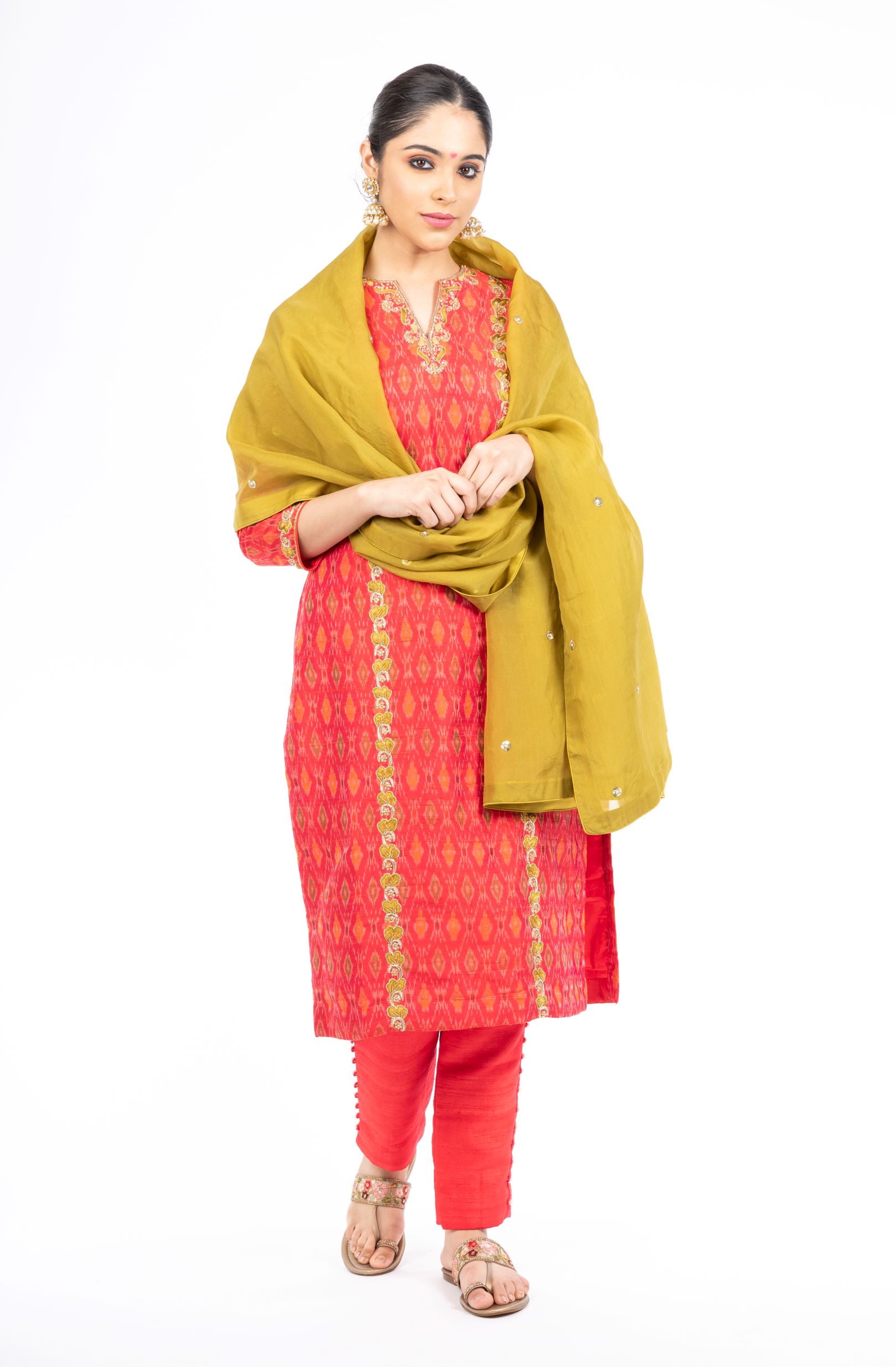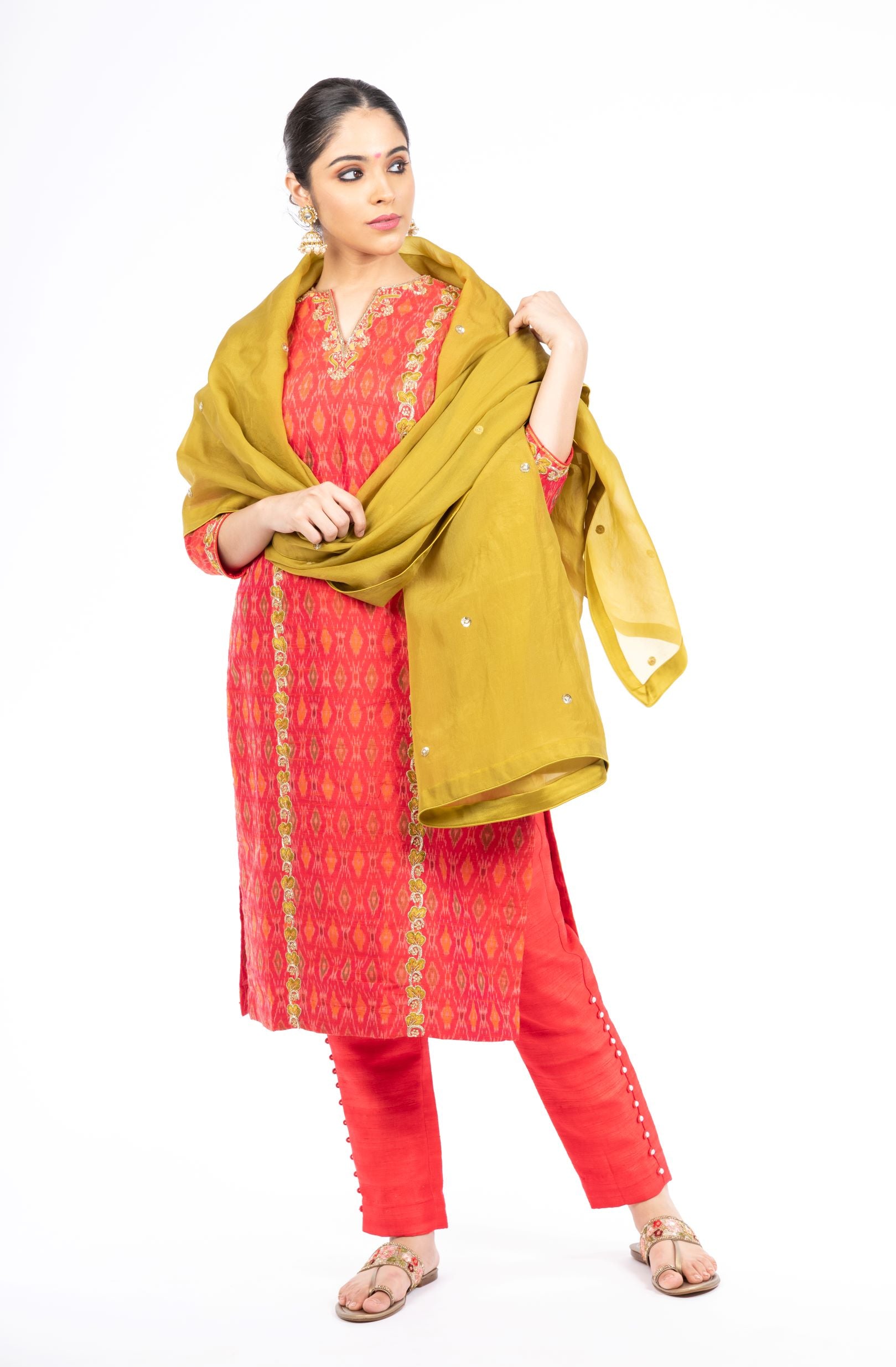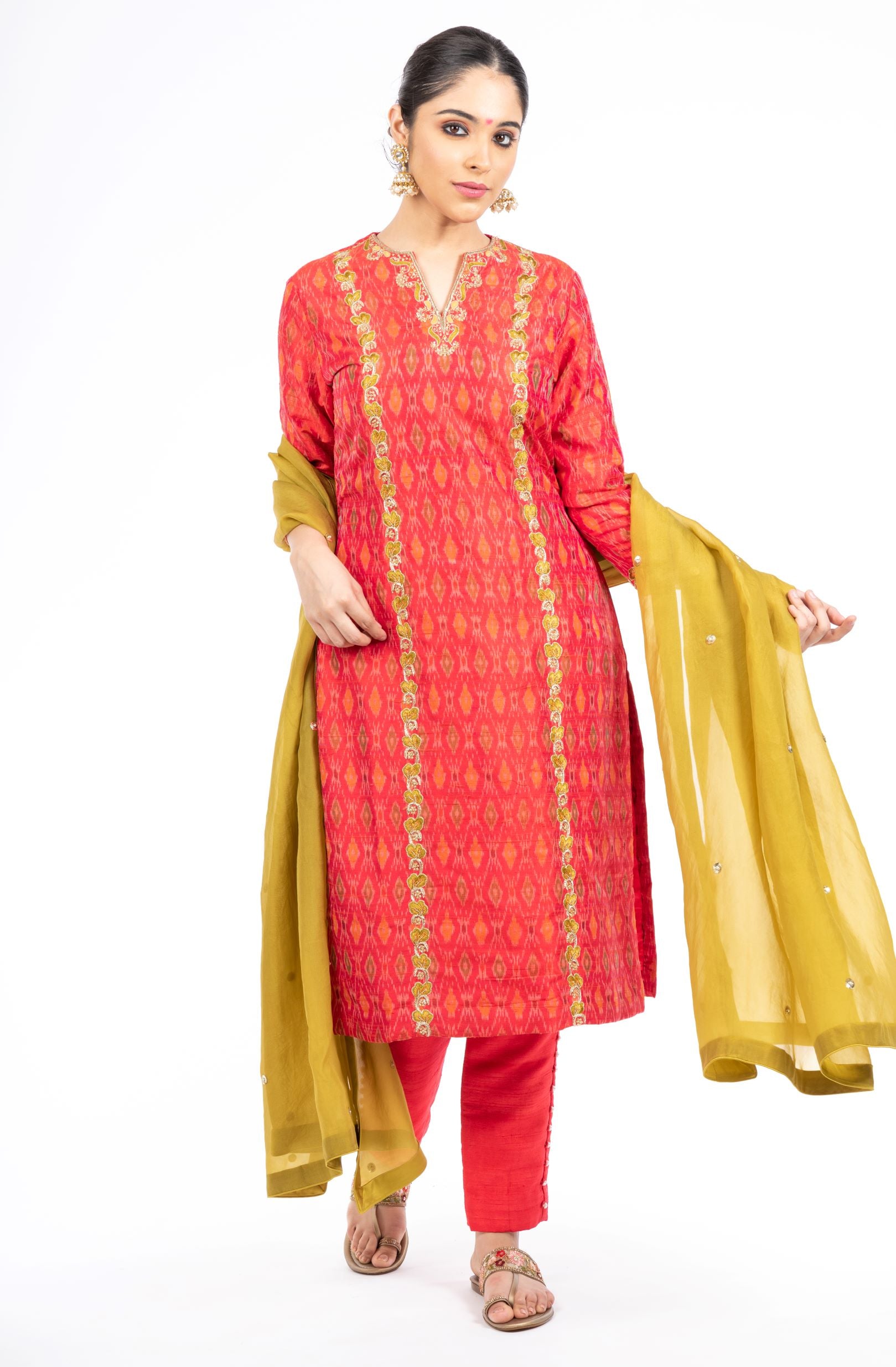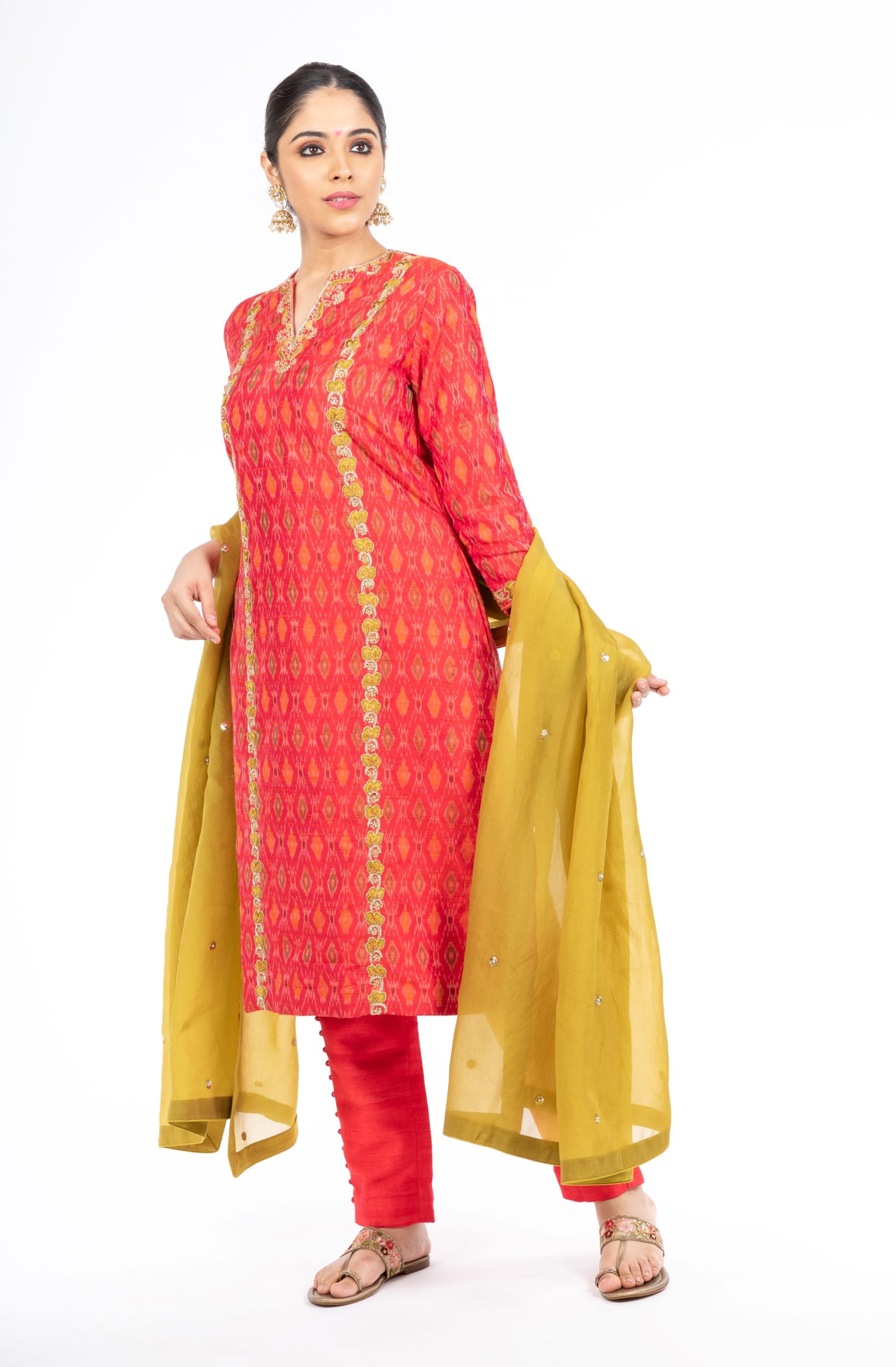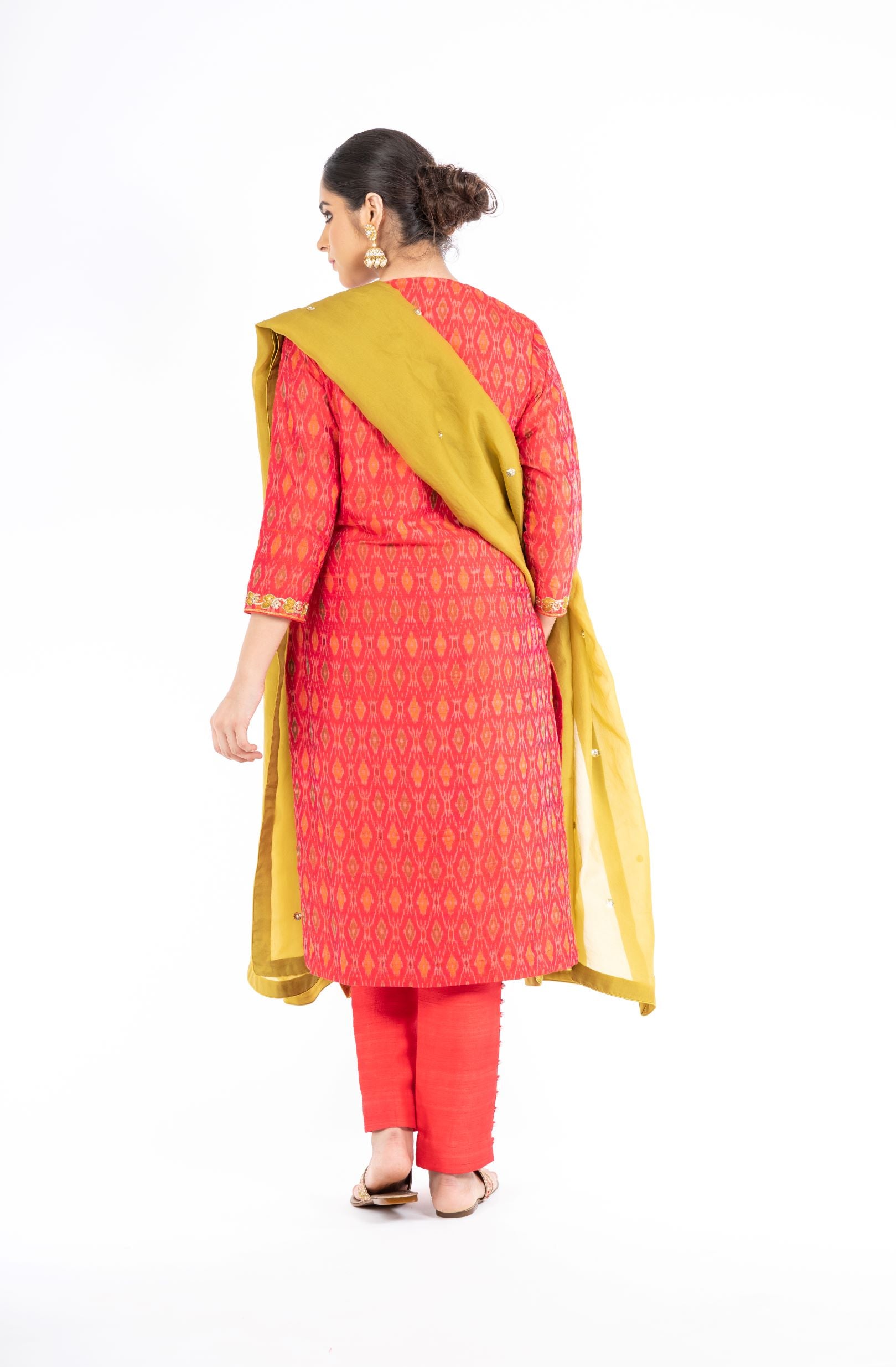 Stunning Red Color Ikkat Raw Silk Salwar Kameez
Stunning Red color ikkat raw silk salwar kameez
Salwar kameez is the most preferred Indian outfit that has an important place in every Indian woman's wardrobe. No matter what type of occasion they are going to attend, most of the women prefer salwar kameez over other dresses. If you are one who breathes salwar kameez, then this Red color ikkat raw silk salwar kameez is the best option for you. This outfit can bring out your feminine strength and makes you look like a goddess. It comes along with olive green organza silk dupatta. It is further enhanced with hand embroidery, which gives you a polished look when you adorn it.
Color - Red Color Shirt and Olive Green Color Dupatta
Set Inclusion - 1 Shirt, 1 Trouser and 1 Dupatta
Brand -  Panache Haute Couture
Fabric- Shirt - Pure Ikkat Silk, Trouser - Raw Silk, Dupatta - Silk Organza
Note - Photos used here are without any editing and the product will be the same as the photos. Please note there is always a difference between computer screen colors and actual colors.