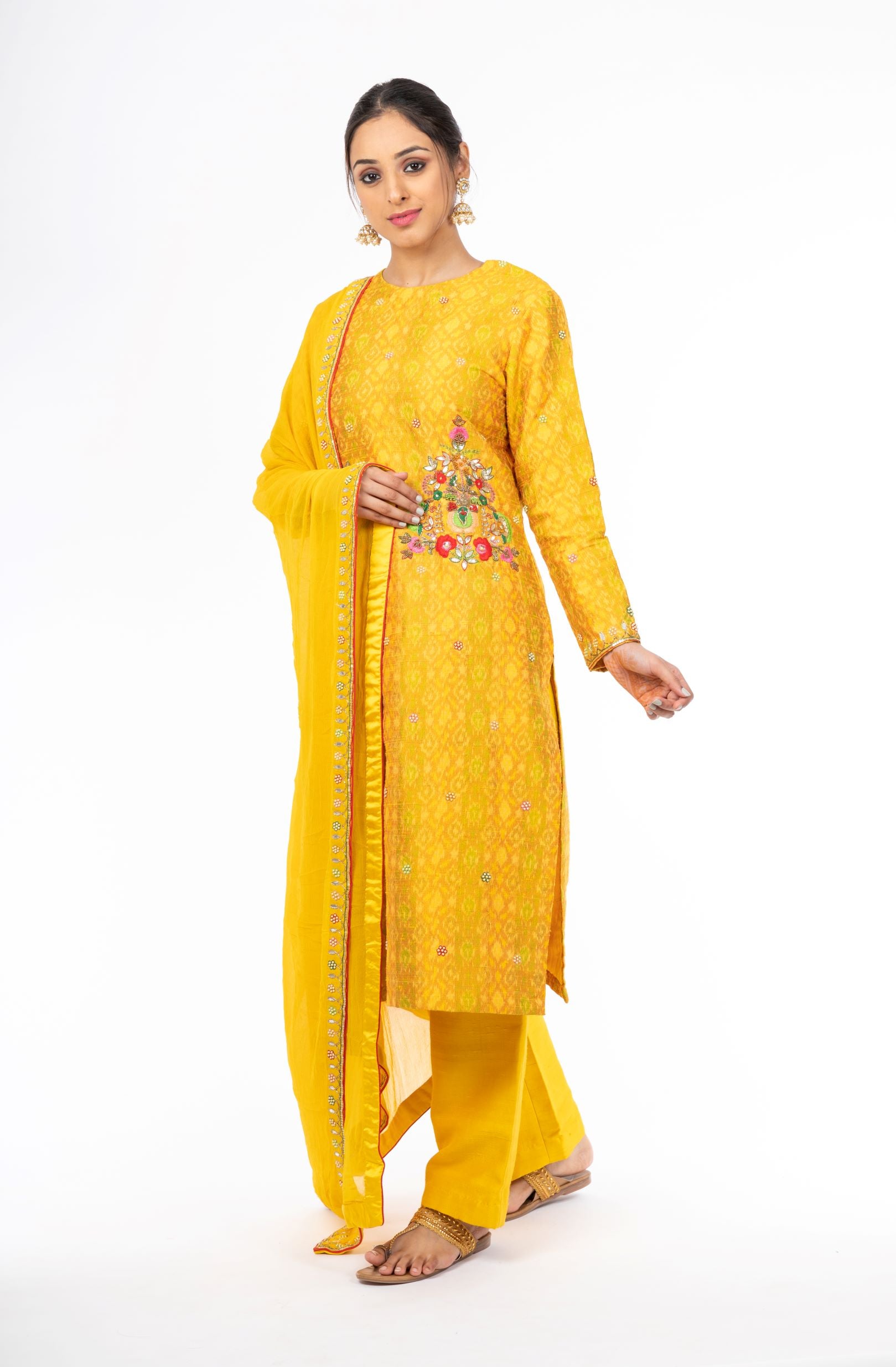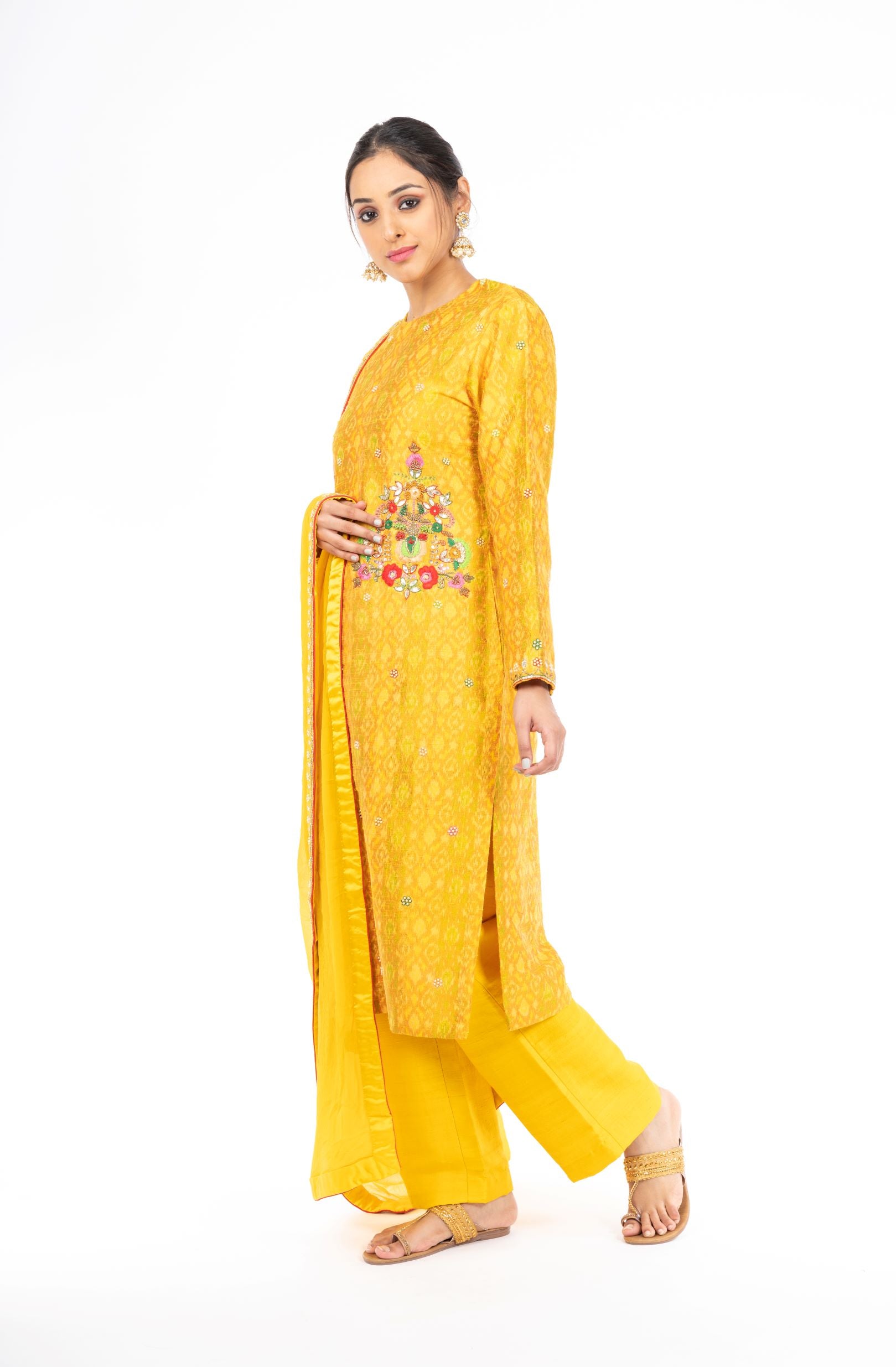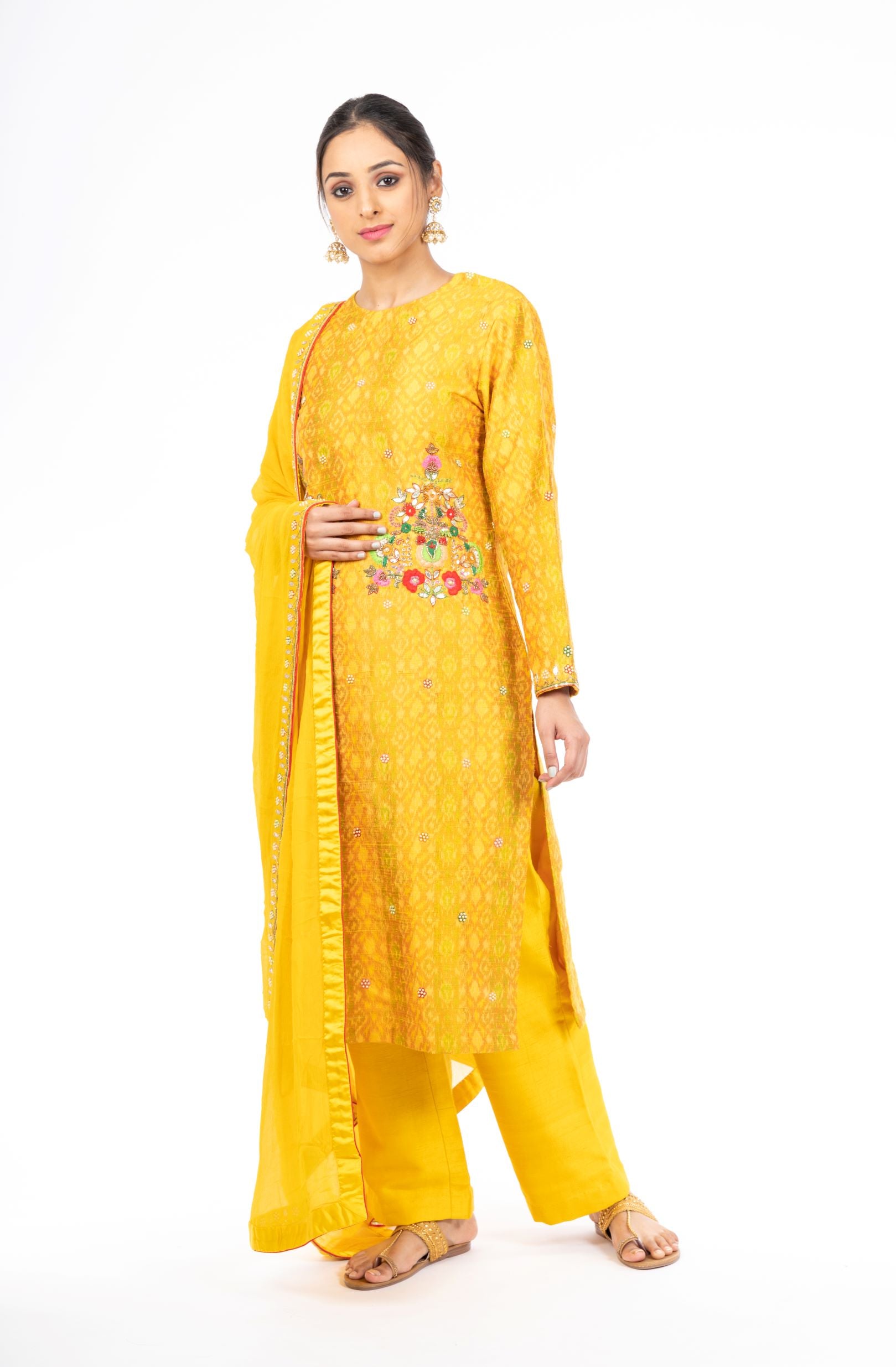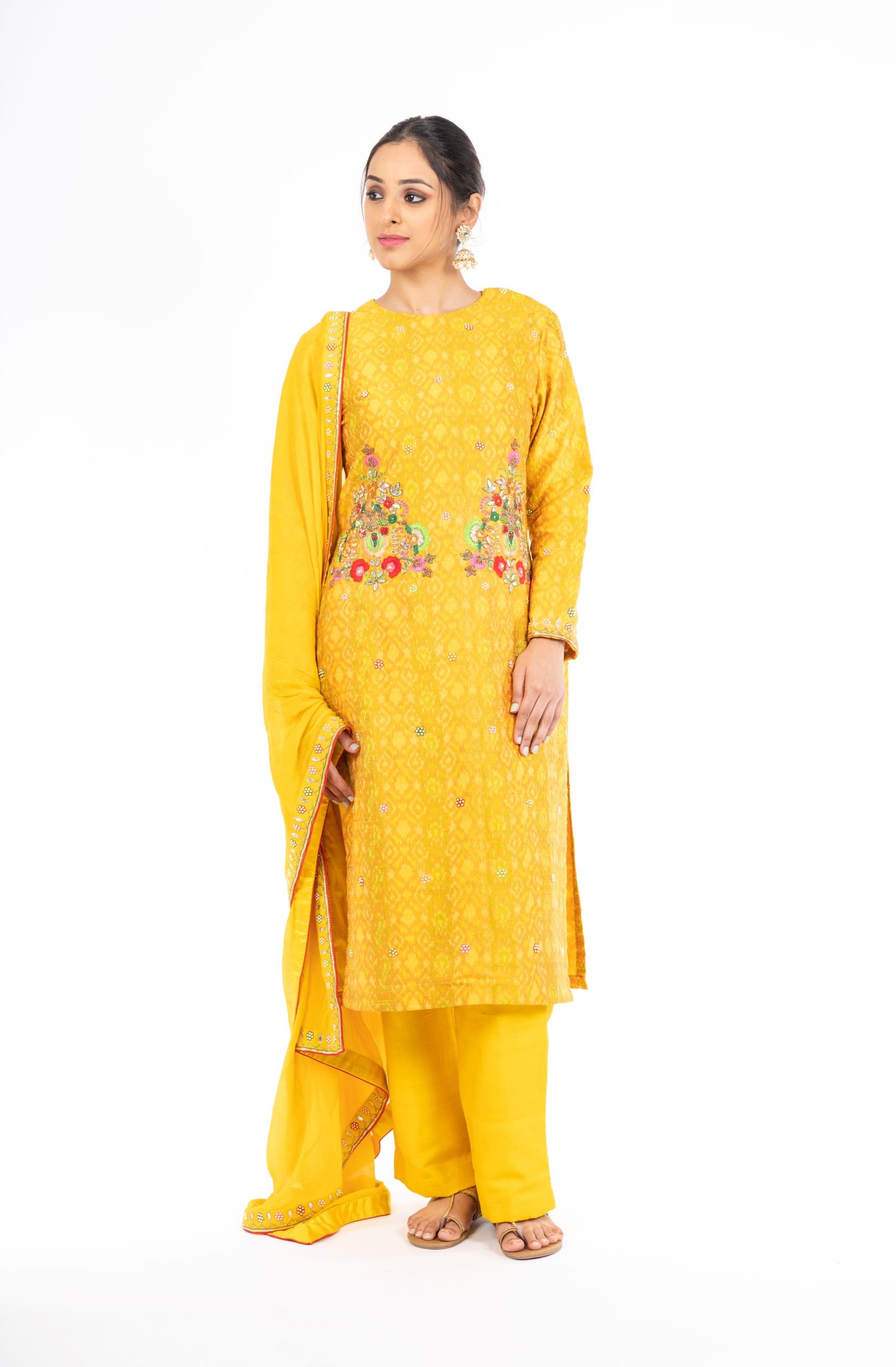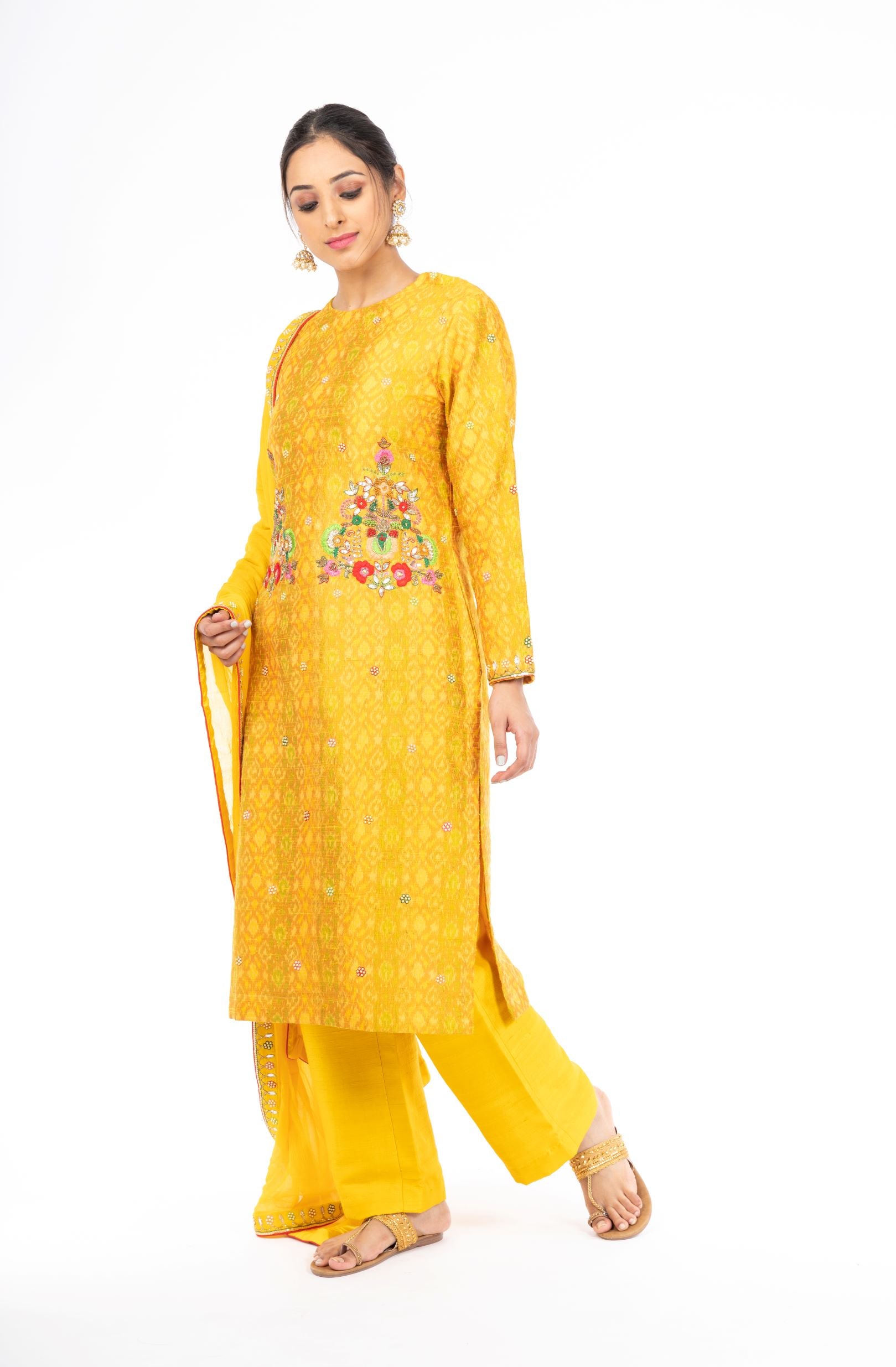 Elegant Yellow Color Raw Silk Ikkat Salwar Kameez with Chinon Dupatta
Elegant Yellow Color Raw Silk Ikkat Salwar Kameez with Chinon Dupatta
When it comes to fashion and dressing up, no one can match the taste of an Indian woman. Dresses, sarees, and salwar kameez - these are numerous traditional options to choose from. However, the one that is the pre-eminent choice of every Indian woman - salwar kameez. If salwar kameez shopping is in your mind, you must check this Yellow color raw silk ikkat salwar kameez that is complemented with Chinon dupatta. This outfit is beautiful and is enriched with thread, sequins, and pearls work.
Color - Yellow
Set Inclusion - 1 Shirt, 1 Trouser and 1 Dupatta
Brand -  Panache Haute Couture
Fabric- Shirt - Ikkat Raw Silk, Trouser - Raw Silk, Dupatta - Chiffon
Note - Photos used here are without any editing and the product will be the same as the photos. Please note there is always a difference between computer screen colors and actual colors.