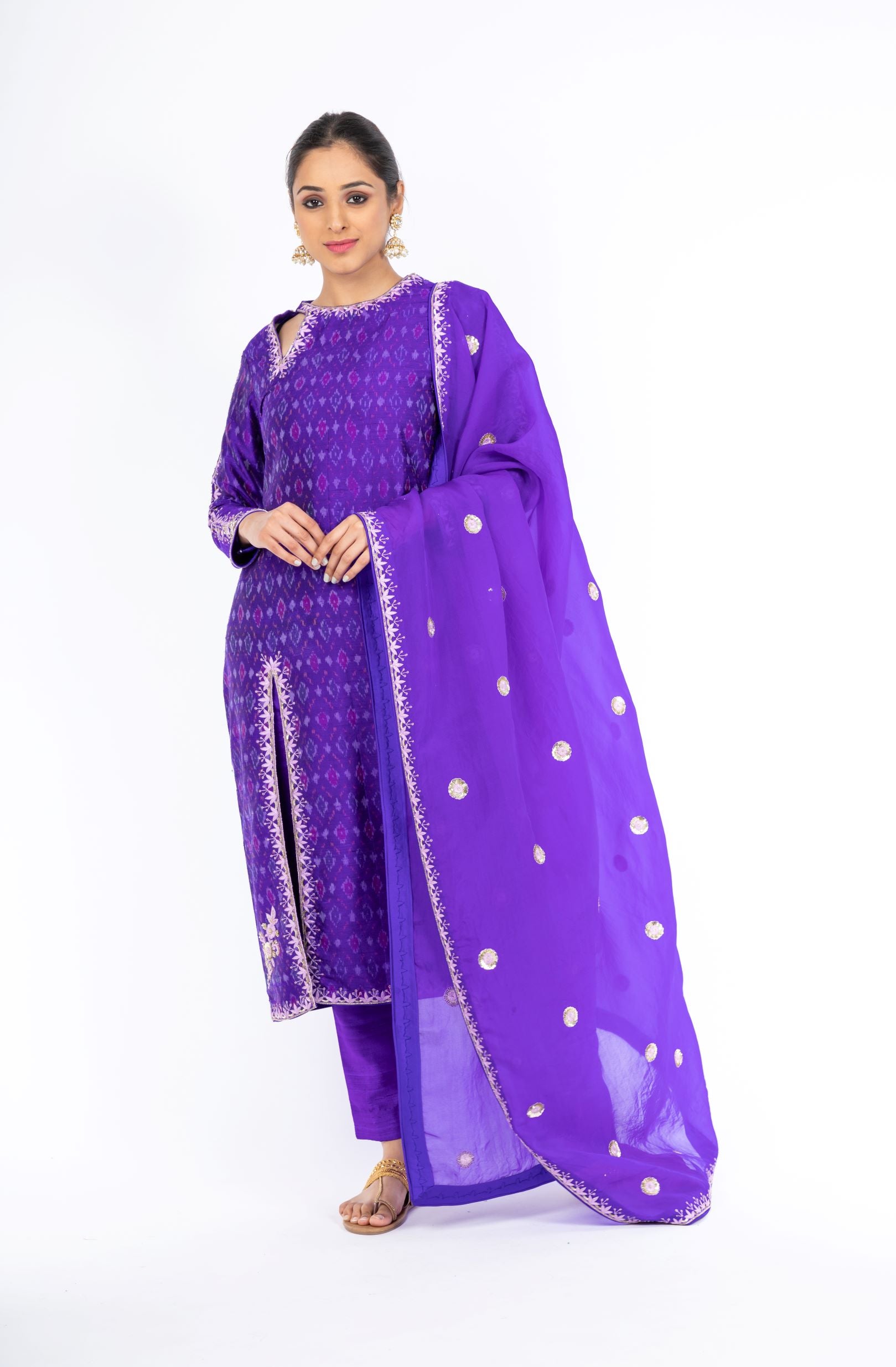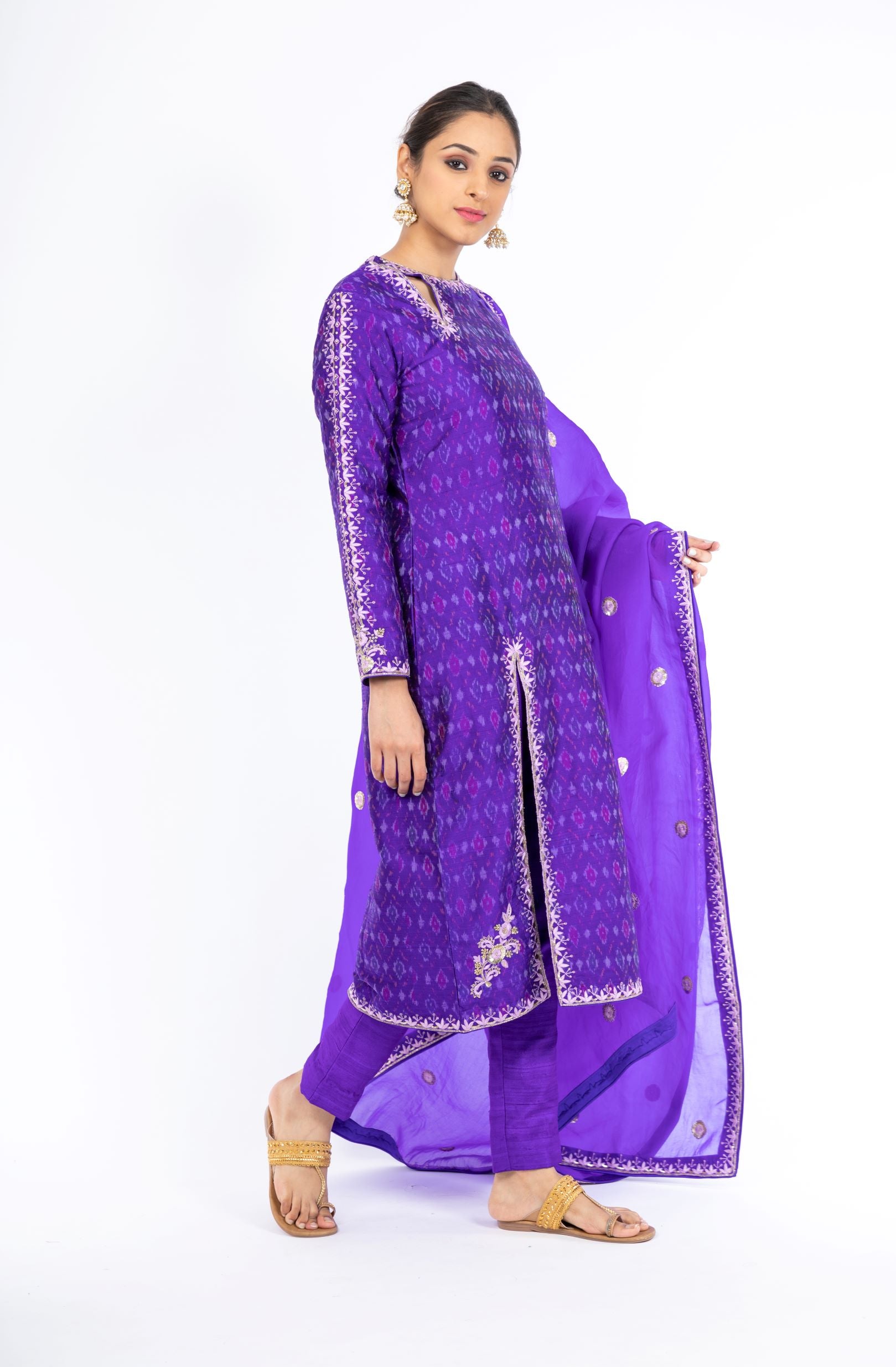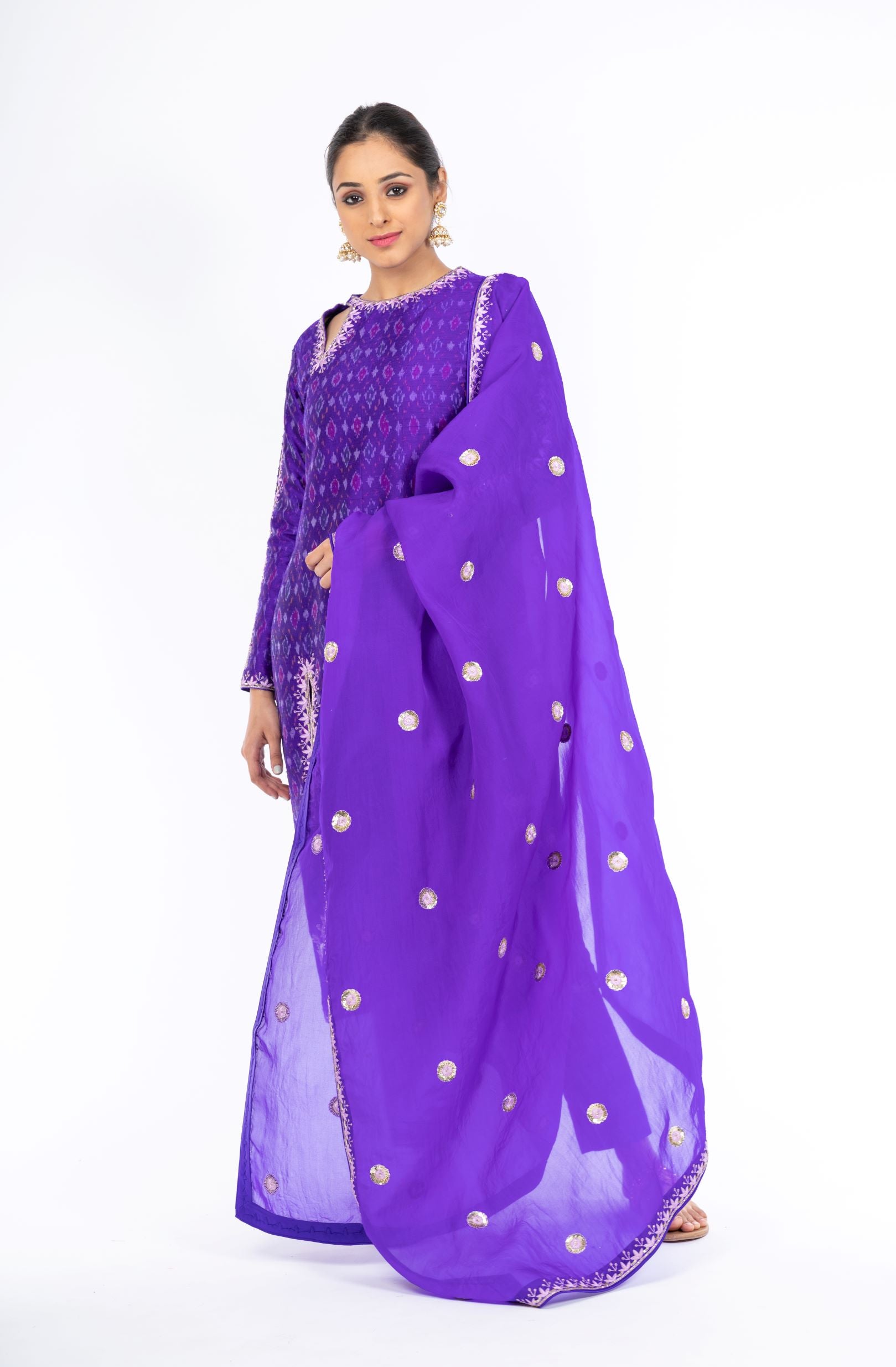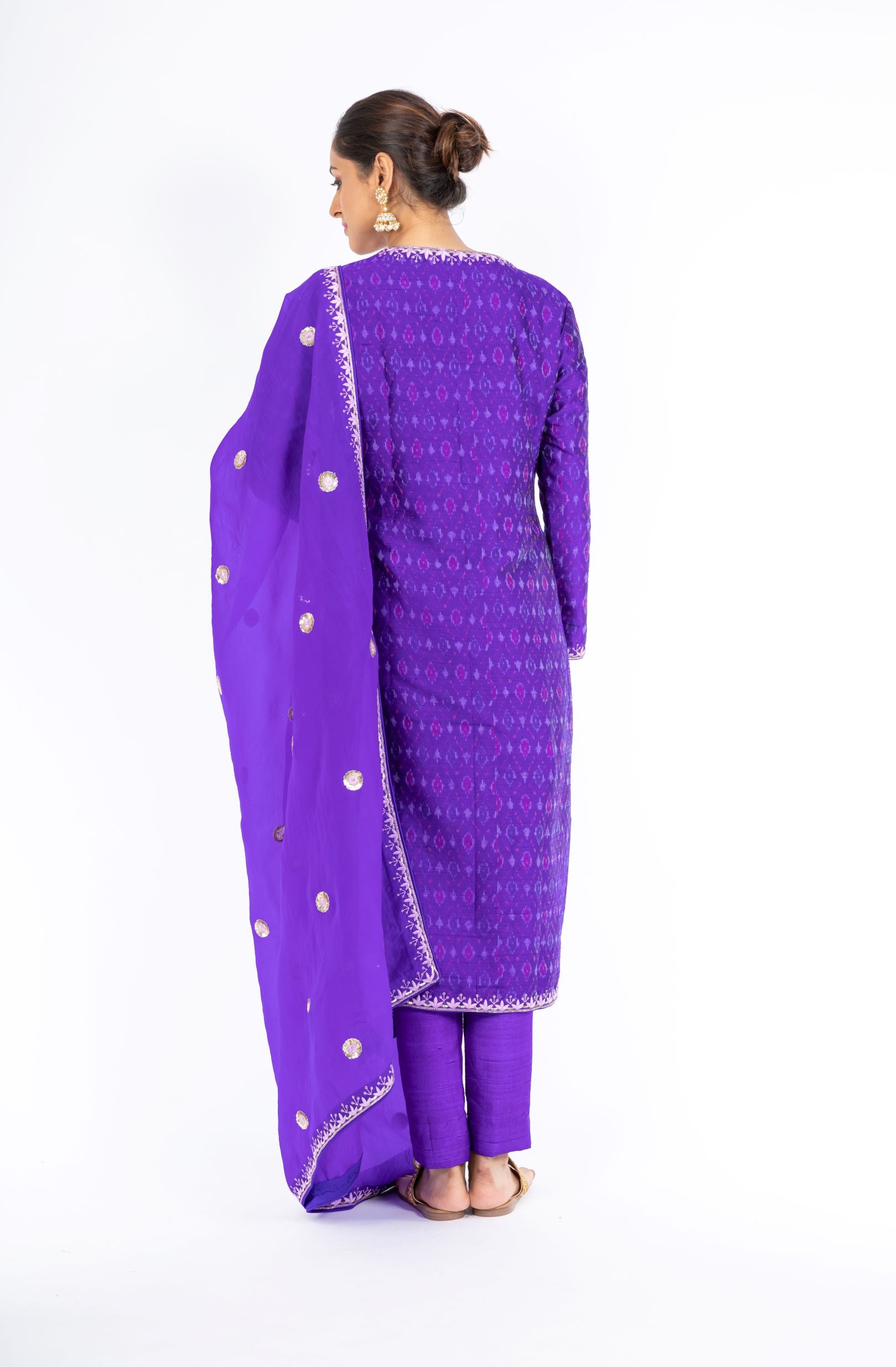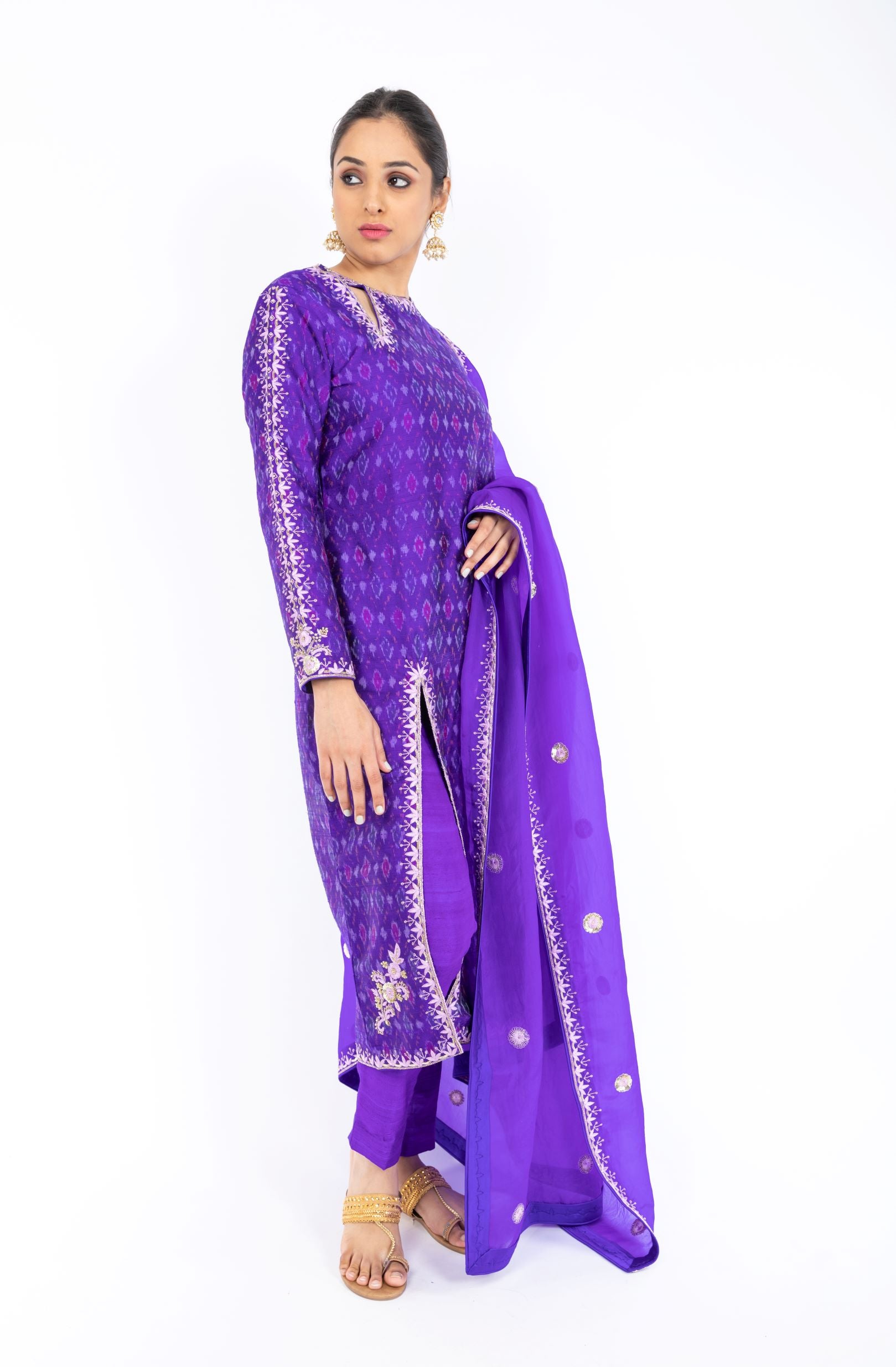 Opulent Pigment Violet Ikkat Raw Silk Handloom Salwar Kameez
Opulent Pigment Violet Ikkat Raw Silk Handloom Salwar Kameez
Salwar Kameez is one of the most loved outfits. No matter whether you're going to attend social events, parties, weddings, conference meetings, or another day of work, you will always look for a beautiful salwar kameez set. Thus, to add a bling to your wardrobe, we have designed this Pigment Violet ikkat raw silk handloom salwar kameez. This outfit consists of a salwar kameez and a Chinon dupatta. The shirt of this attire is beautified with thread and sequins hand embroidery work. The Chinon dupatta is enriched with hand embroidery work that will accentuate your look.
Color - Pigment Violet
Set Inclusion - 1 Shirt, 1 Trouser and 1 Dupatta
Brand -  Panache Haute Couture
Fabric- Shirt - Handloom Ikkat Silk, Trouser - Raw Silk, Dupatta - Chinon Chiffon
Note - Photos used here are without any editing and the product will be the same as the photos. Please note there is always a difference between computer screen colors and actual colors.