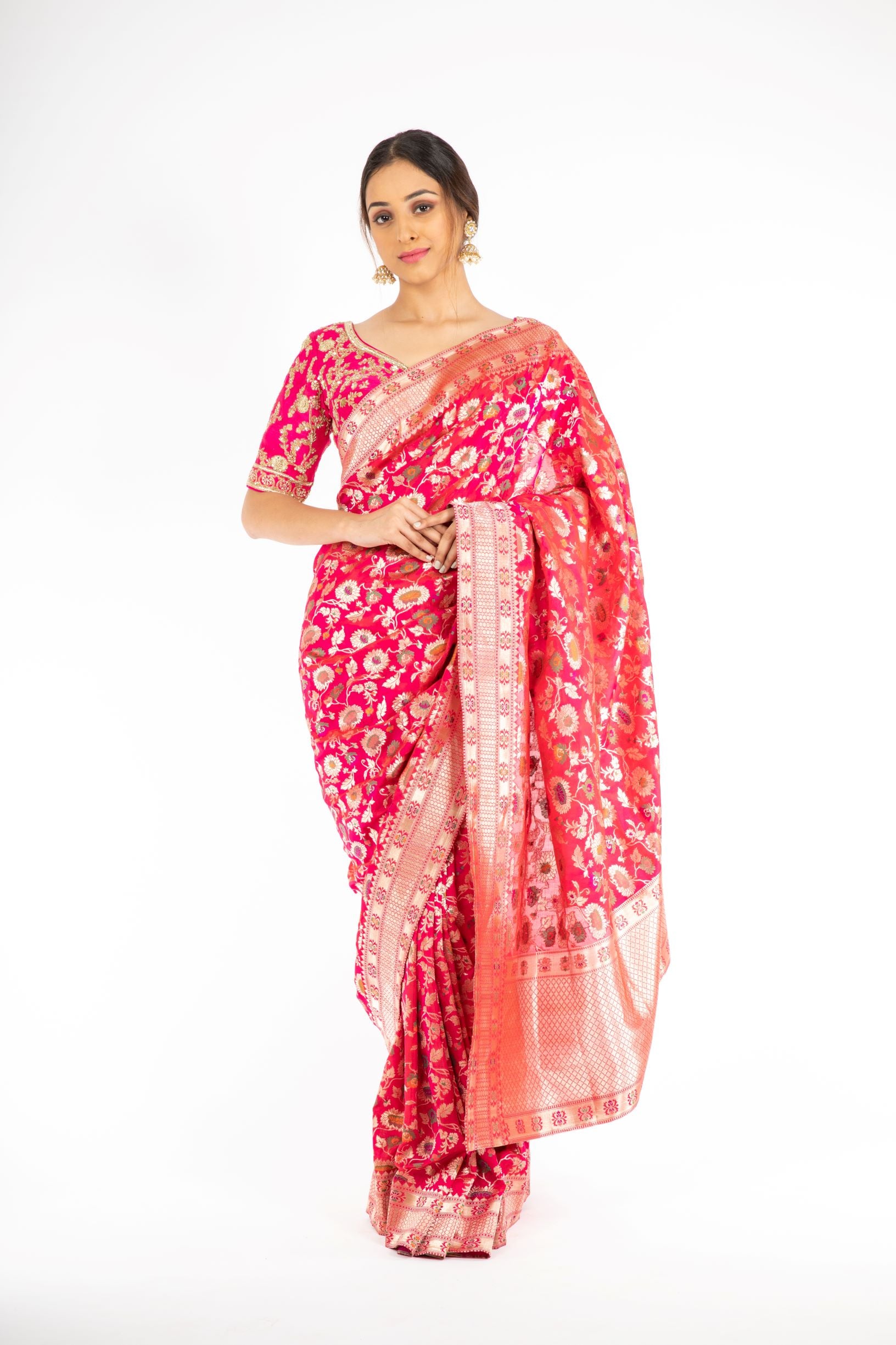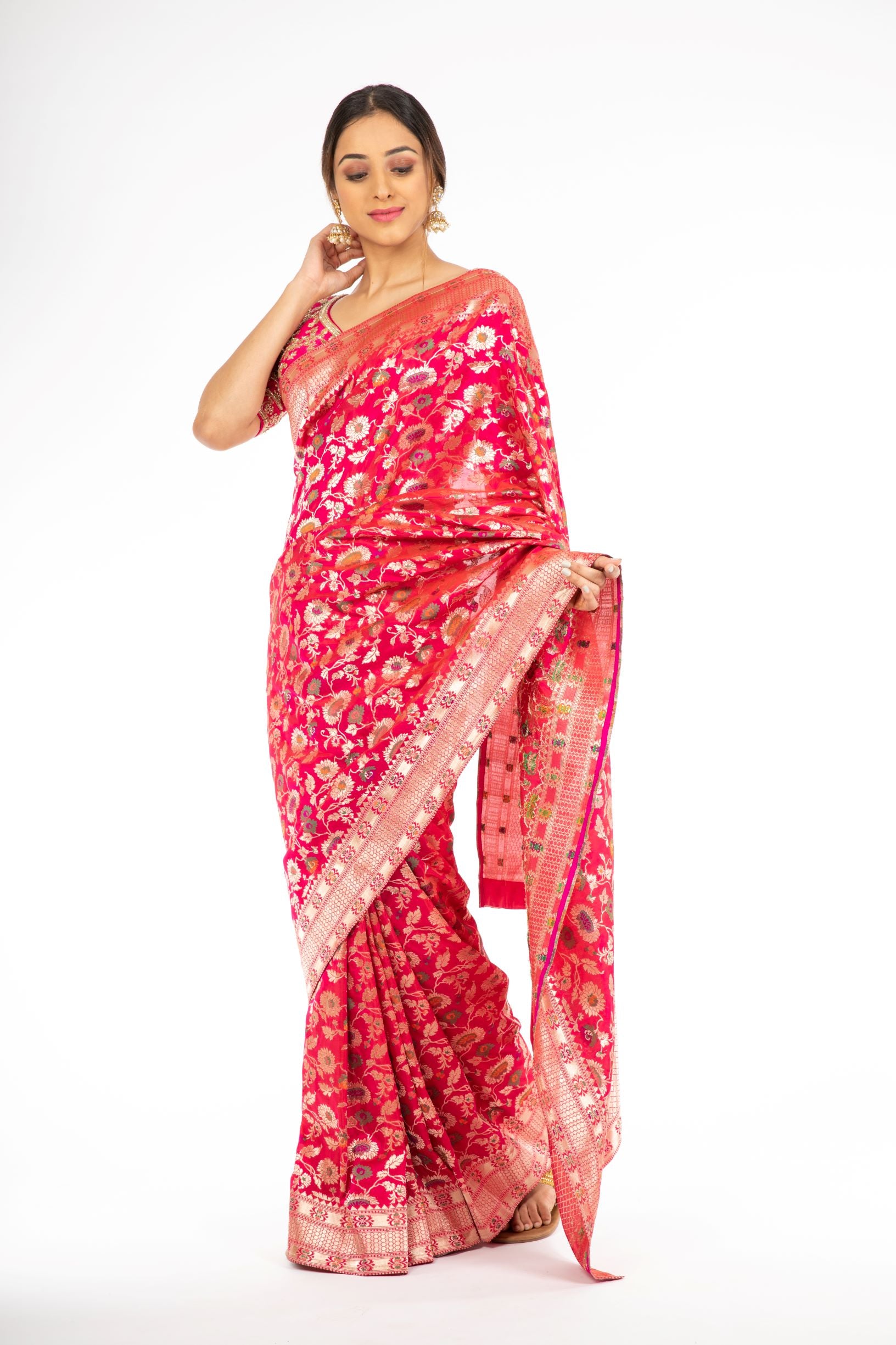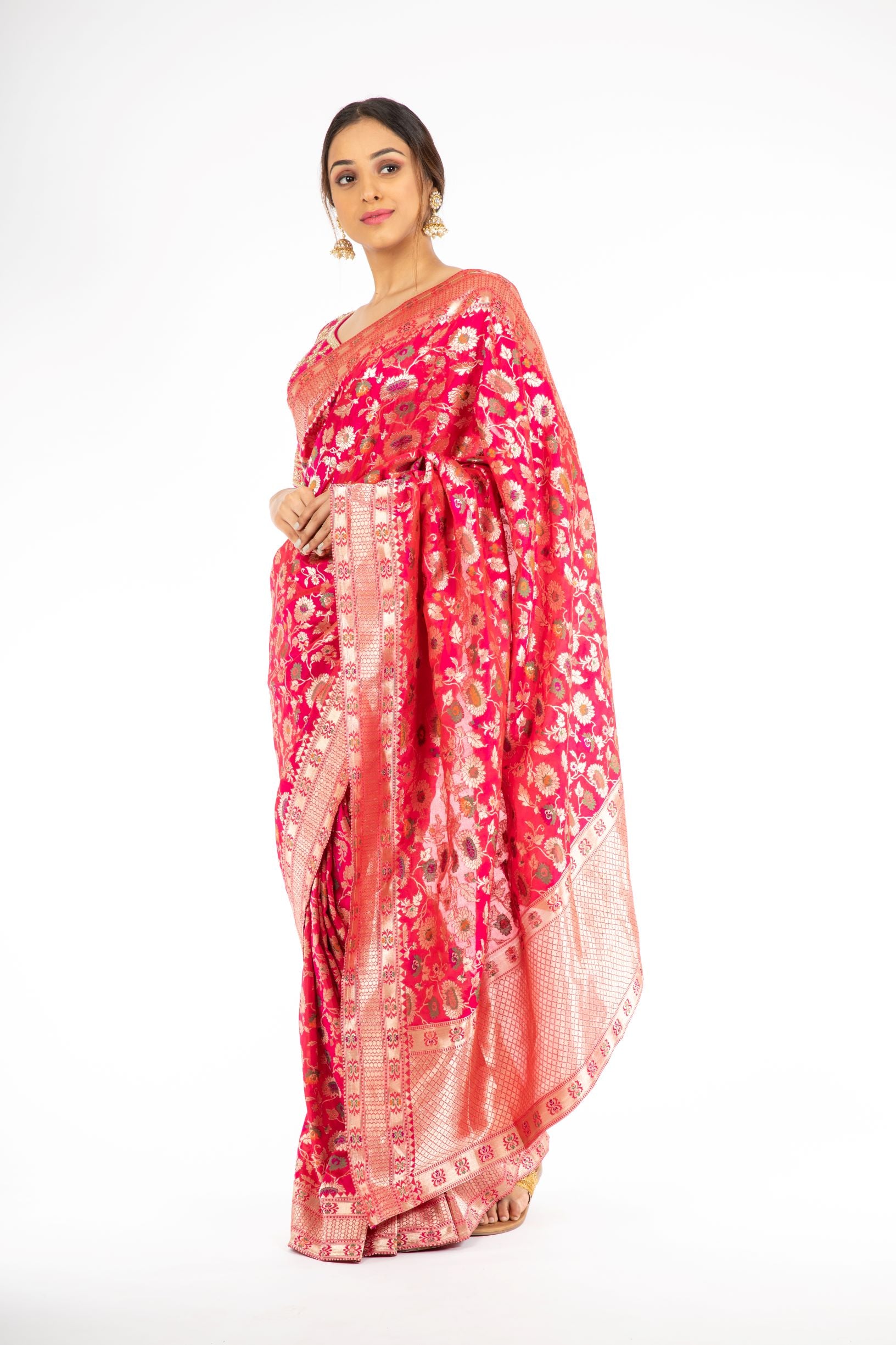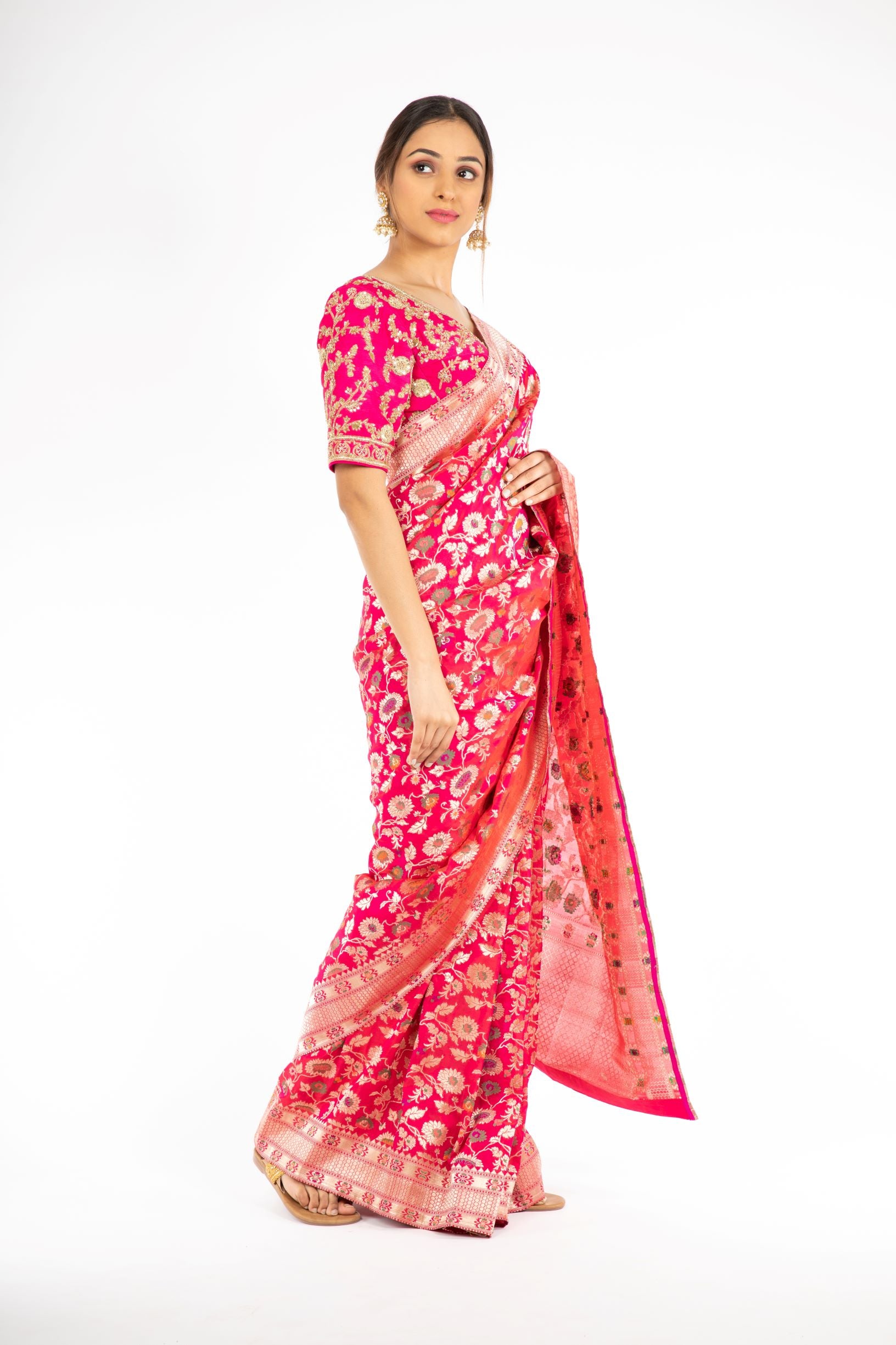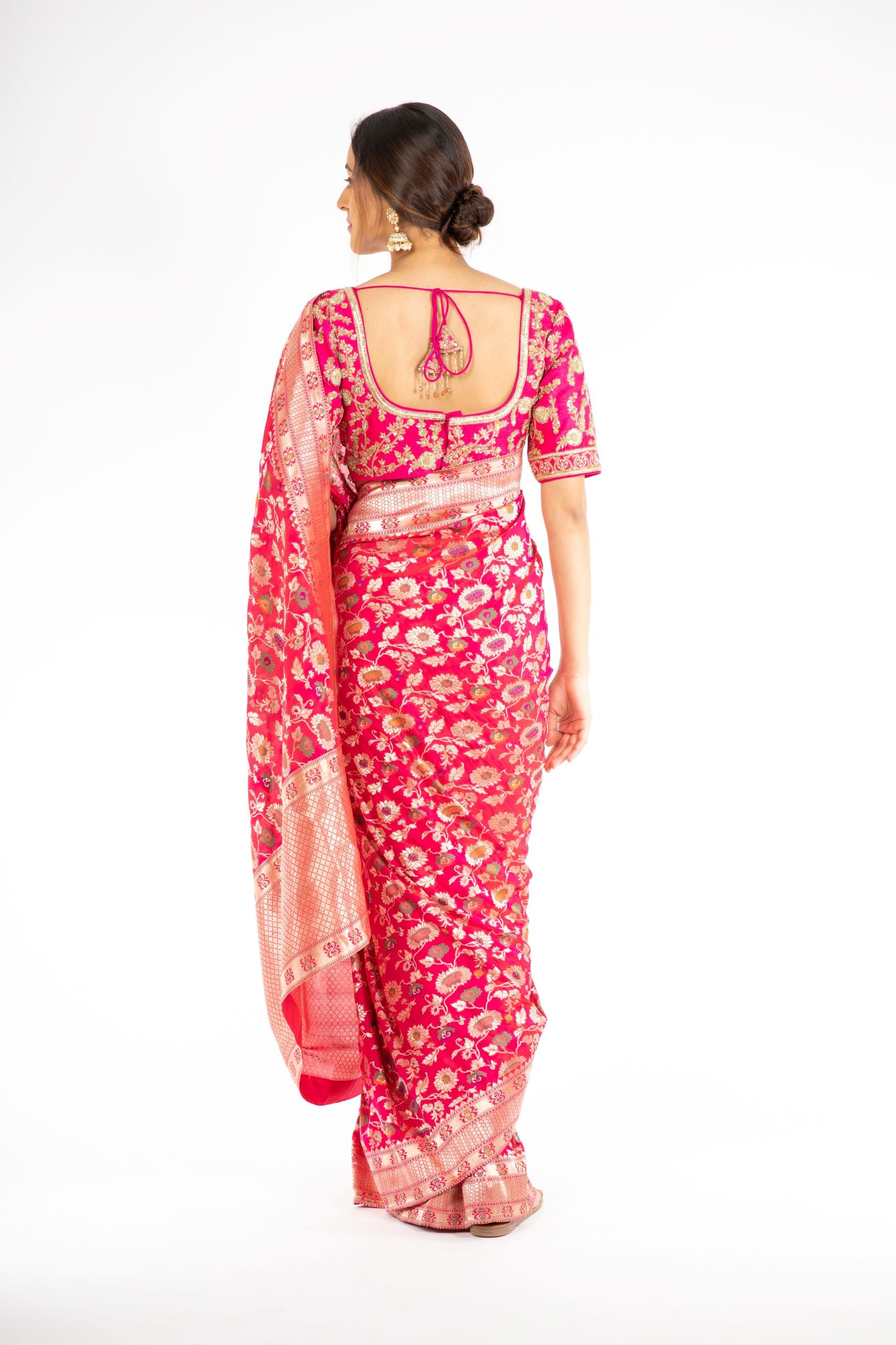 Mesmerizing Pink Color Handloom Jangla Katan Silk Saree with Minakari Weaving
Mesmerizing Pink Color Handloom Jangla Katan Silk Saree with Minakari Weaving
Never underrate the beauty of an Indian Saree. When it comes to impressing everyone around with an Indian outfit, nothing counters the stunning look and grace of a Saree. No matter what type of occasion you are going to attend, this Pink color handloom jangla Katan silk saree with minakari weaving will help to be in tune with the occasion. This saree is made up of high-quality silk fabric that matches the boldness of a woman. Thus, if you are looking for the best attire to wear on an upcoming occasion, then saree is the obvious choice for you.
Color - Raspberry Pink with Minakari Tilfi Weaving
Set Inclusion - Fully Finished Saree, Petticoat, and 1 Silk Blouse
Brand -  Panache Haute Couture
Fabric- Pure Katan Silk
Note - Photos used here are without any editing and the product will be the same as the photos. Blouse shown in the photo is for reference purpose. If you want to buy embroidered blouse please choose the option for embroidered Blouse.