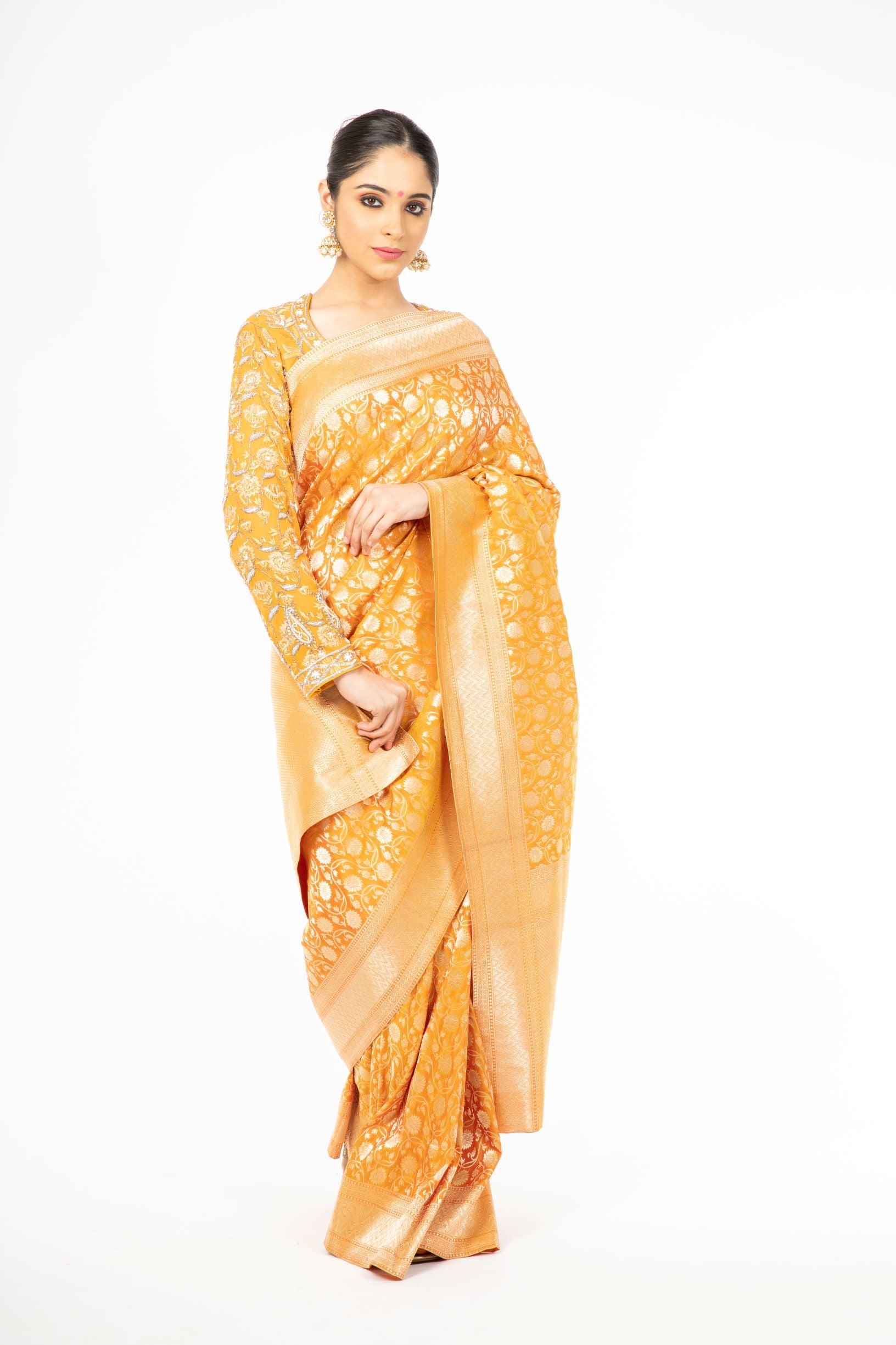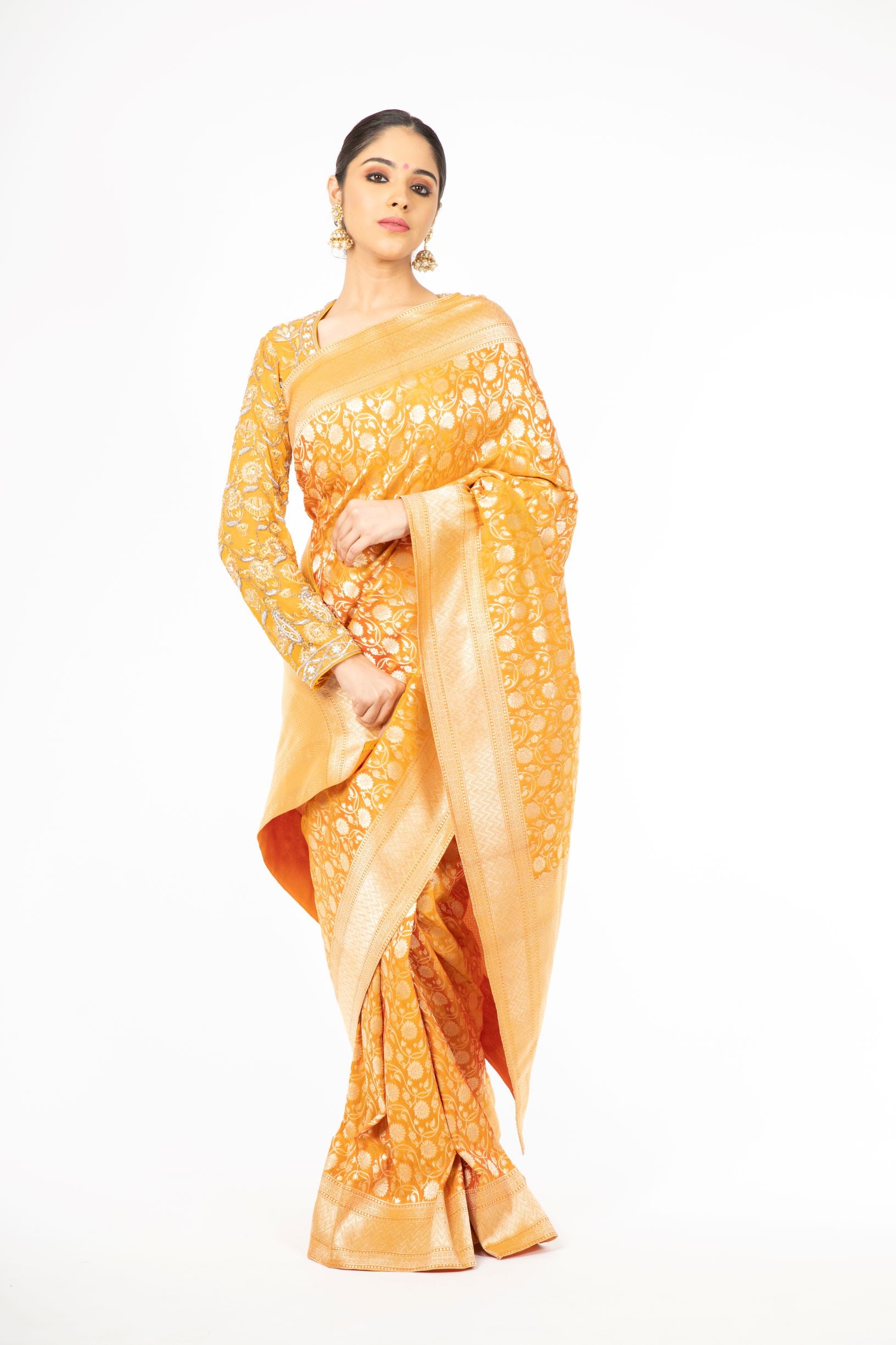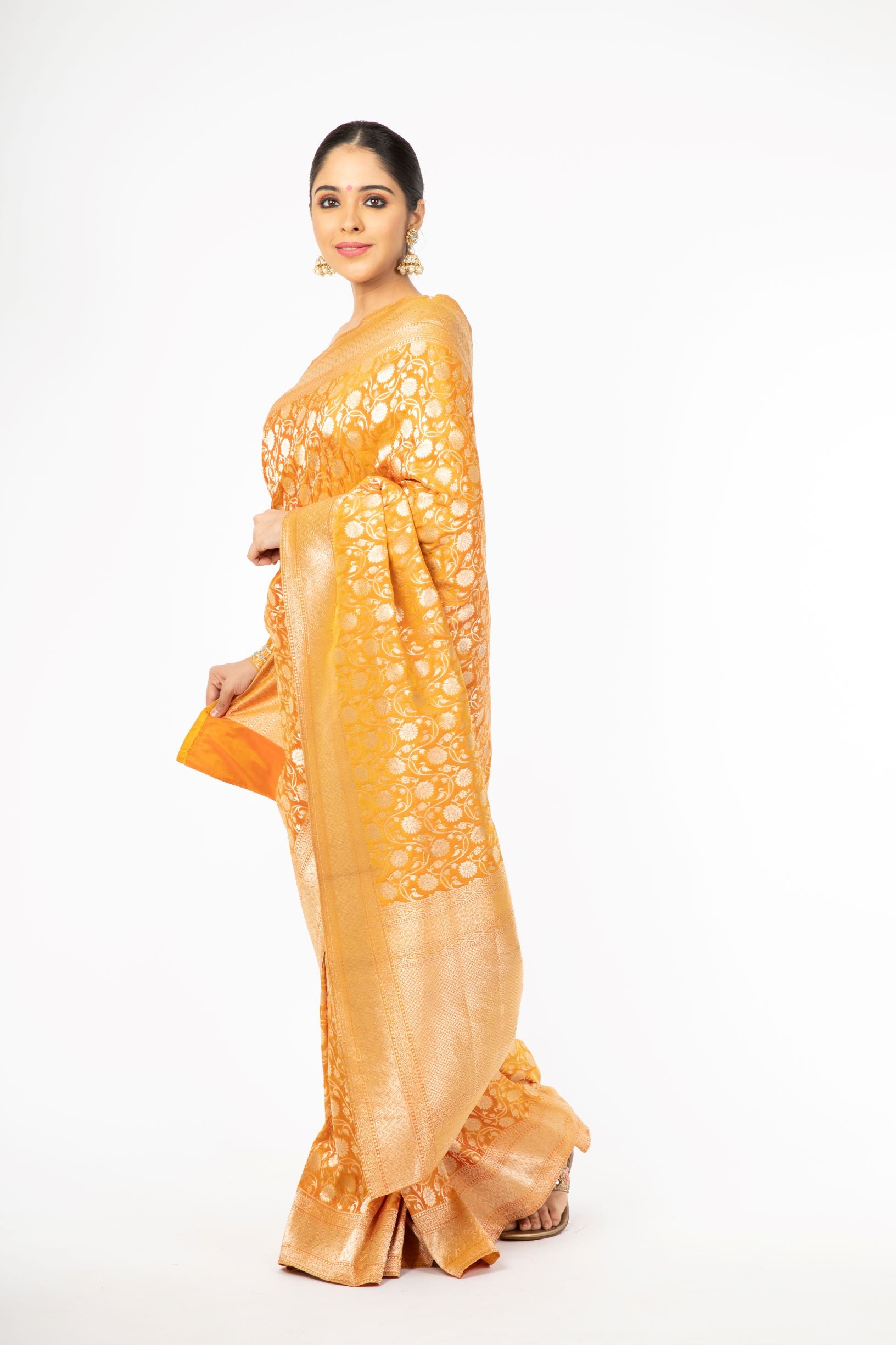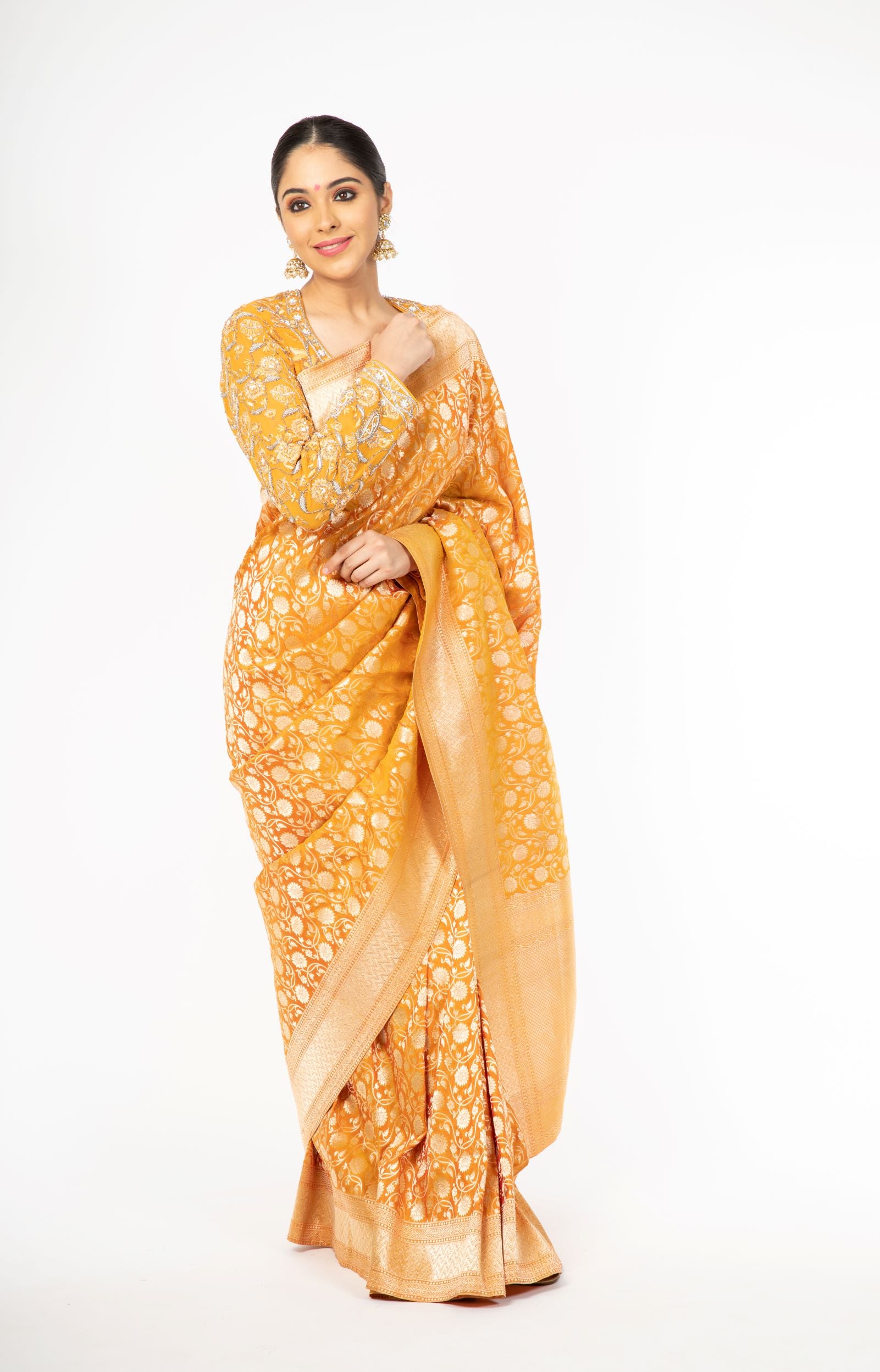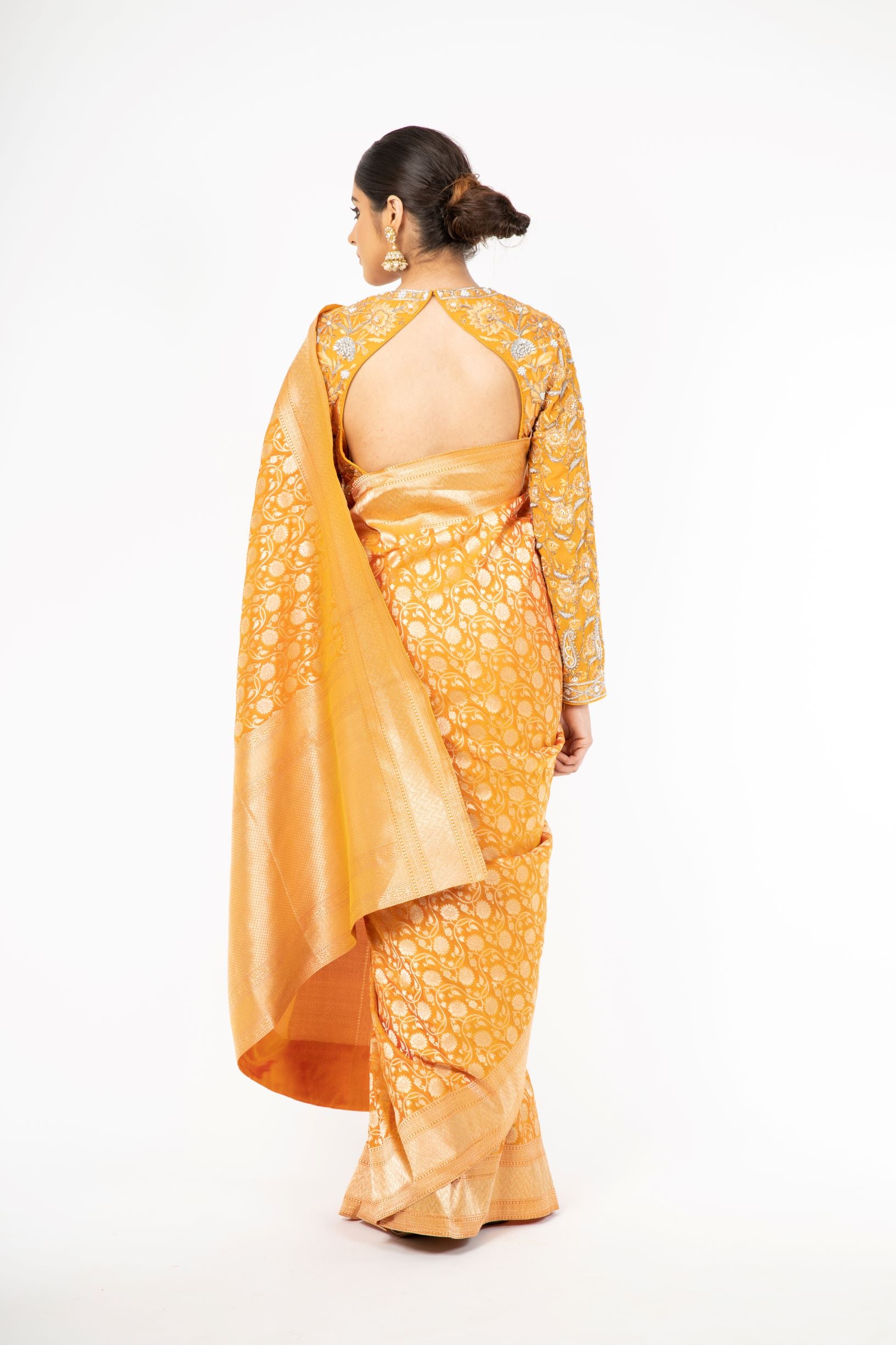 Mesmerizing Mustard Yellow Handloom Pure Silk Saree
Mesmerizing Mustard Yellow Handloom Pure Silk Saree



When you are looking for separates in the Indian ethnic attire gallery, look no further than a handloom pure silk saree. No matter whether you're a veteran draper or an amateur fashionista, you cannot overlook the charm and grace of this alluring Mustard yellow handloom pure silk saree. This mustard yellow handloom pure silk jangla saree is an epitome of modesty and sensuousness, which is the perfect outfit for the evening. You can wear this outfit in any event where you want to take the heart of all the audience while being simple and comfortable.
Color - Mustard Yellow Color with Uppada Jangla Weaving
Set Inclusion - Fully Finished Saree, Petticoat, and 1 Silk Blouse
Brand -  Panache Haute Couture
Fabric- Pure Katan Silk
Note - Photos used here are without any editing and the product will be the same as the photos. Blouse shown in the photo is for reference purpose. If you want to buy embroidered blouse please choose the option for embroidered Blouse.