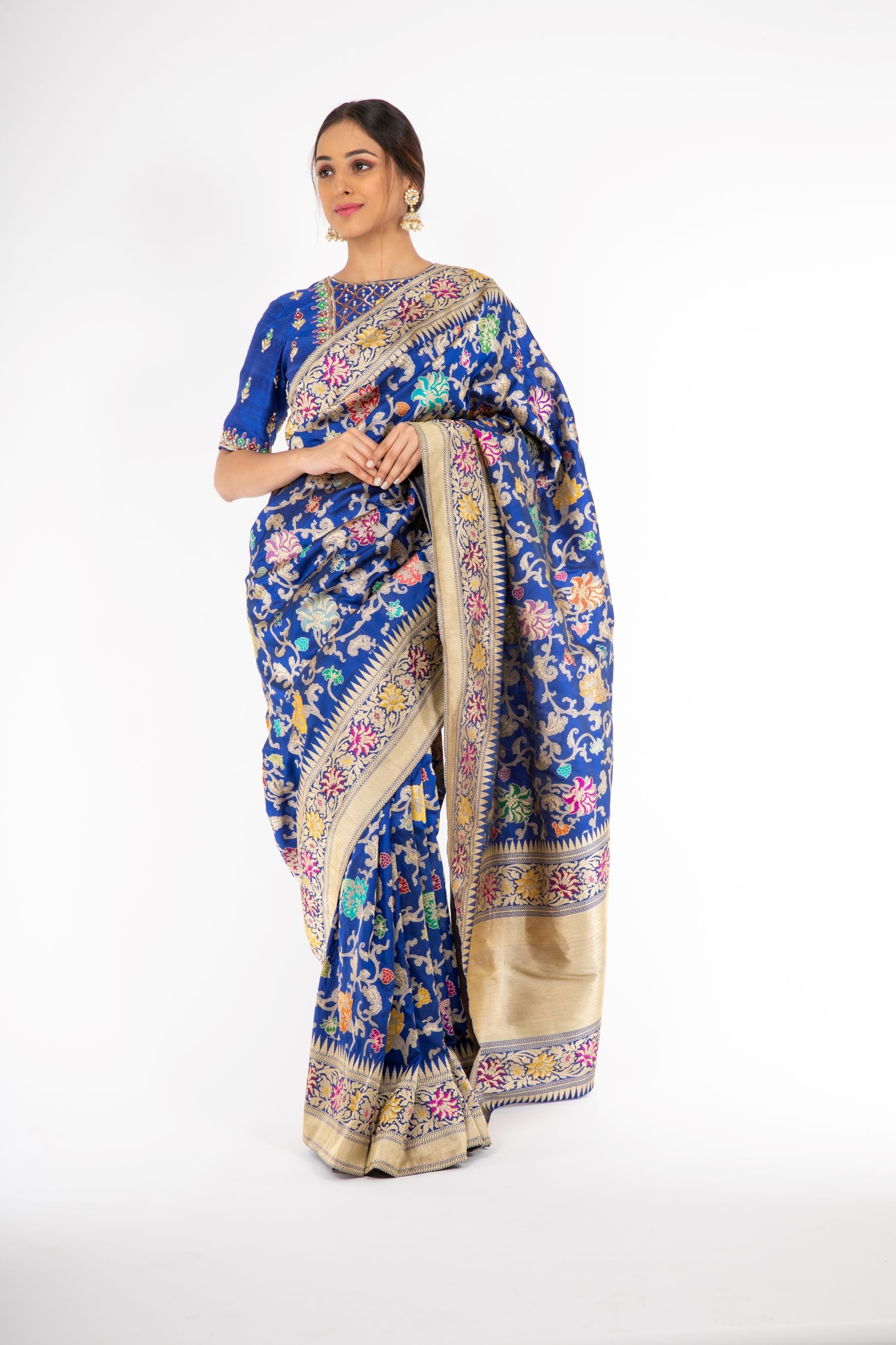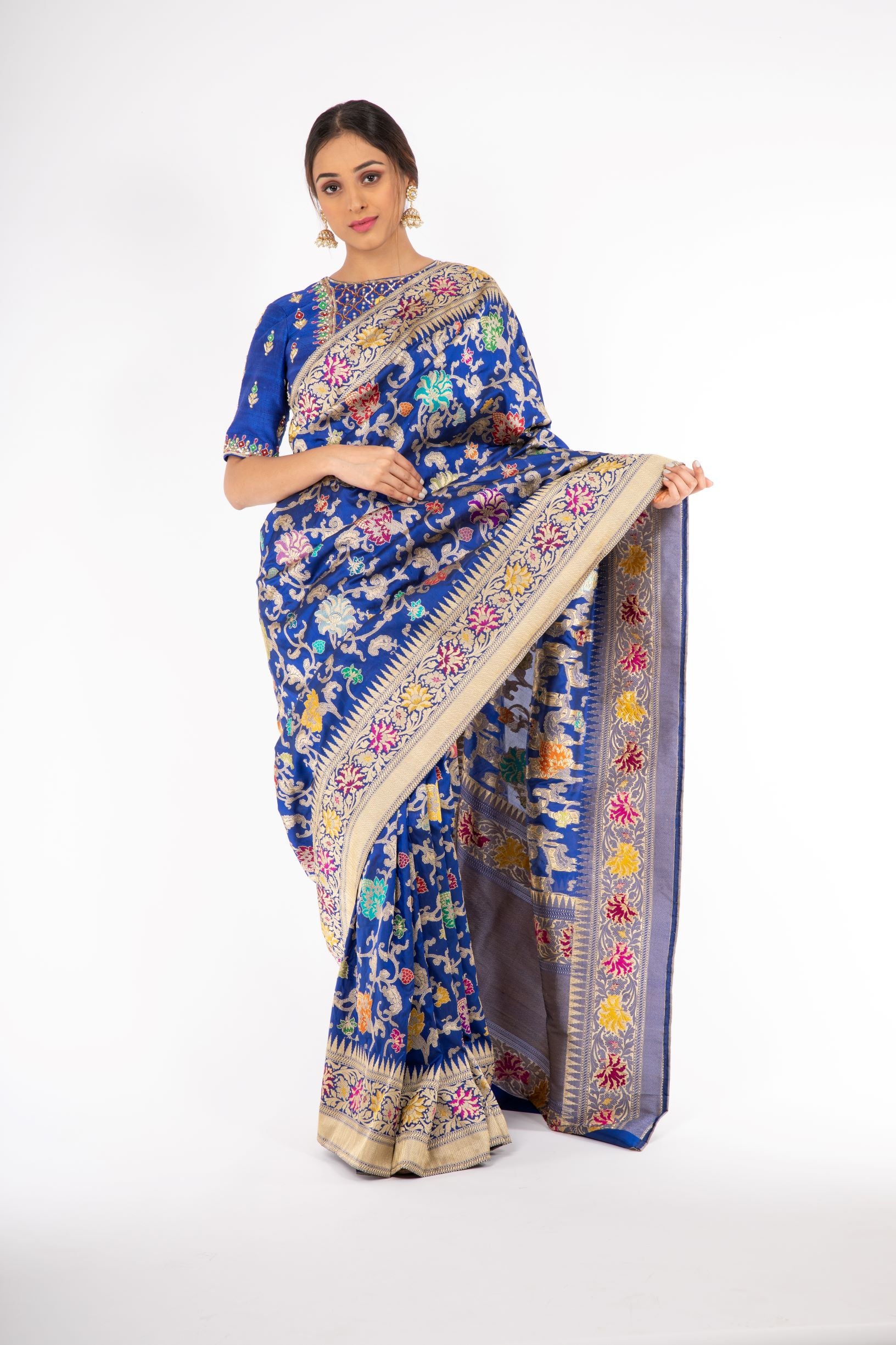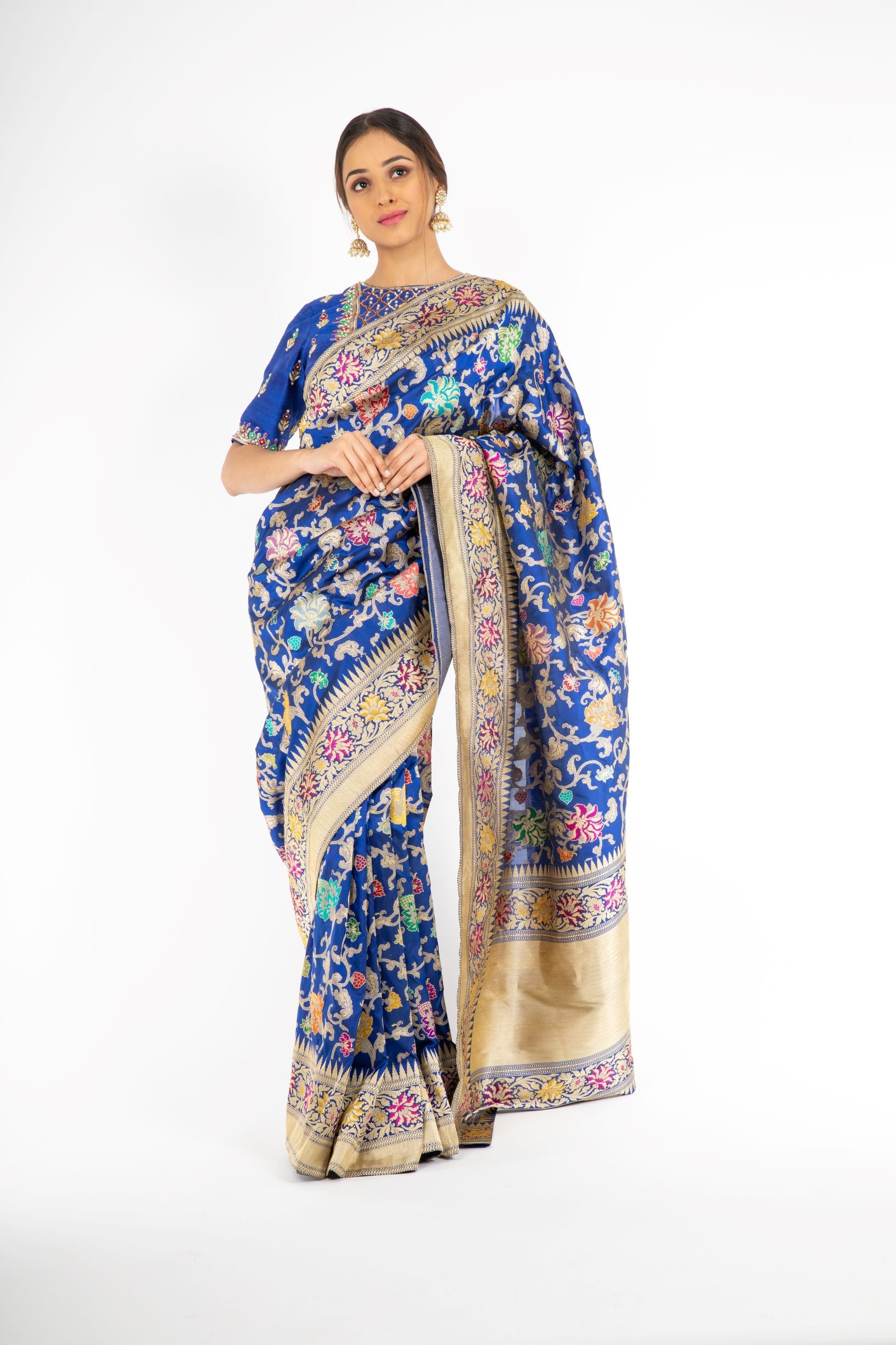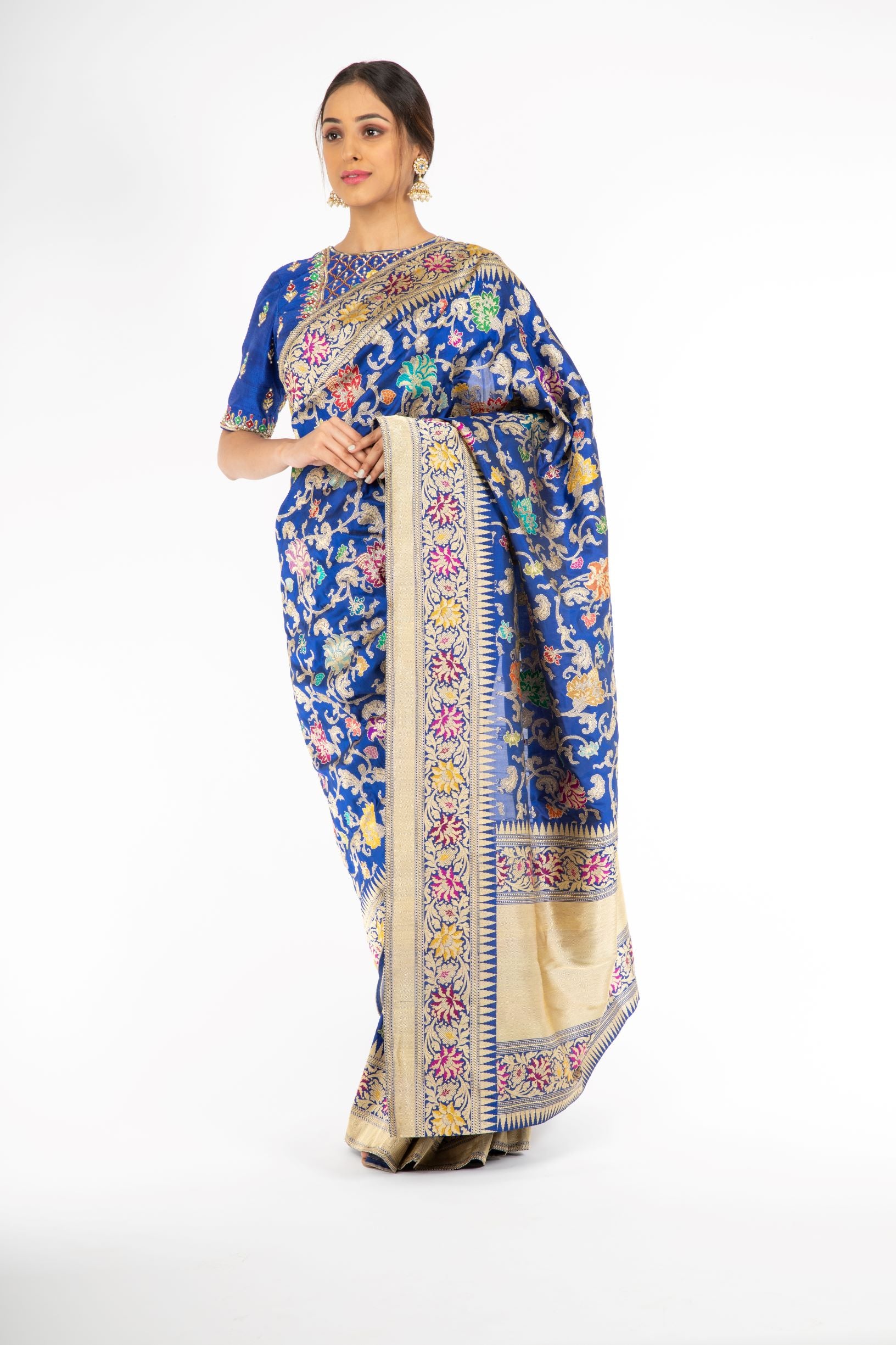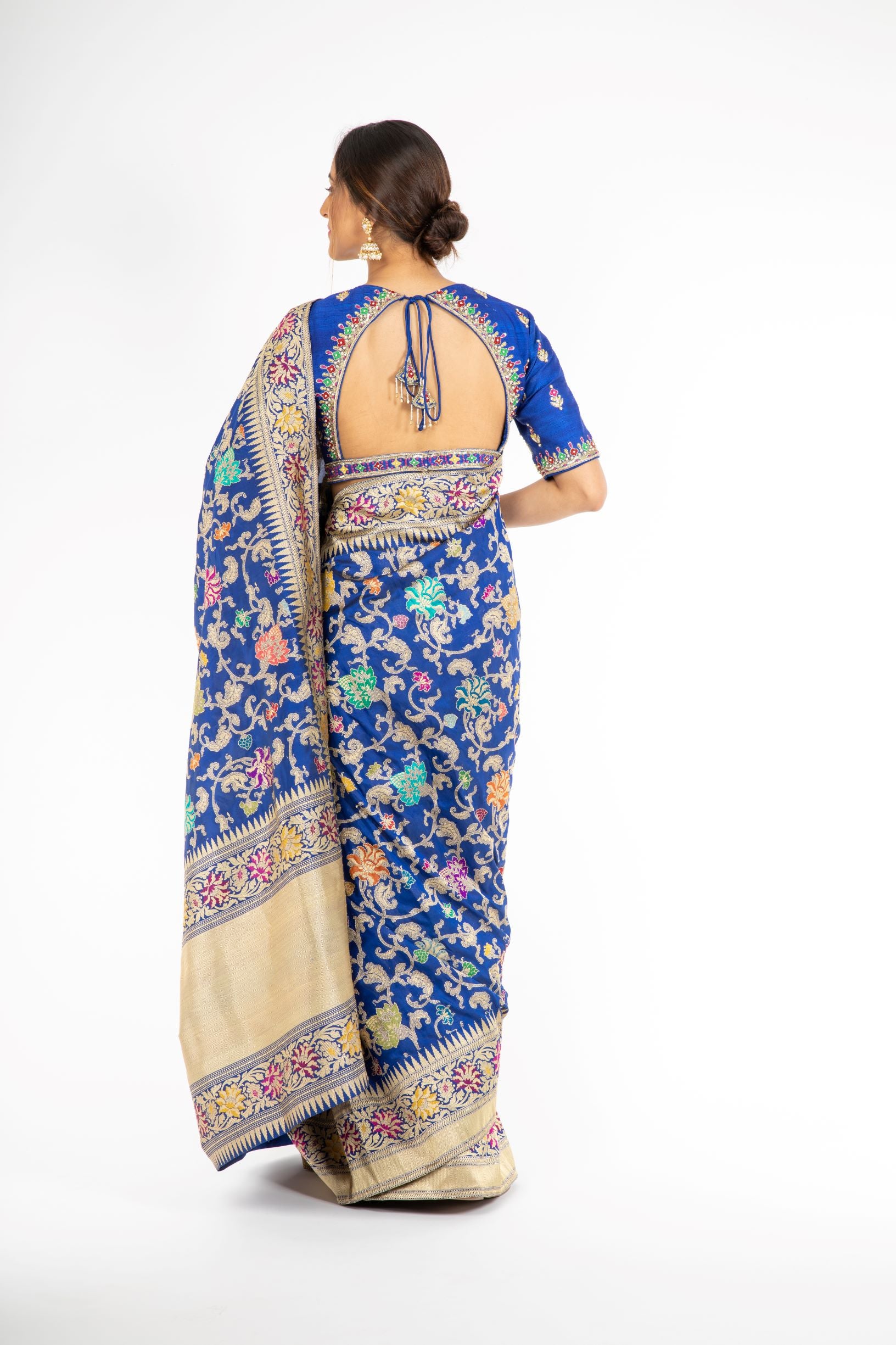 Marvelous Royal Blue Handloom Saree with Minakari Butta Kadwa Weaving
Marvelous Royal Blue Handloom Saree with Minakari Butta Kadwa Weaving
Saree is undoubtedly the best pick for an Indian diva. Even if you are not much of a saree person who will still prefer sarees over other western wear for special occasions and festivals. This Royal blue handloom saree with minakari kadwa weaving is designed especially for all those women who want to look her best while being comfortable. It is easy to wear and the best choice to adorn special occasions and festivals. Made from high-quality fabric, this beautiful saree gives you a look that you can flaunt anywhere.
Color - Royal Blue with Minakari Kadwa Jangla Weaving
Set Inclusion - Fully Finished Saree, Petticoat, and 1 Silk Blouse
Brand -  Panache Haute Couture
Fabric- Pure Katan Silk
Note - Photos used here are without any editing and the product will be the same as the photos. Blouse shown in the photo is for reference purpose. If you want to buy embroidered blouse please choose the option for embroidered Blouse.