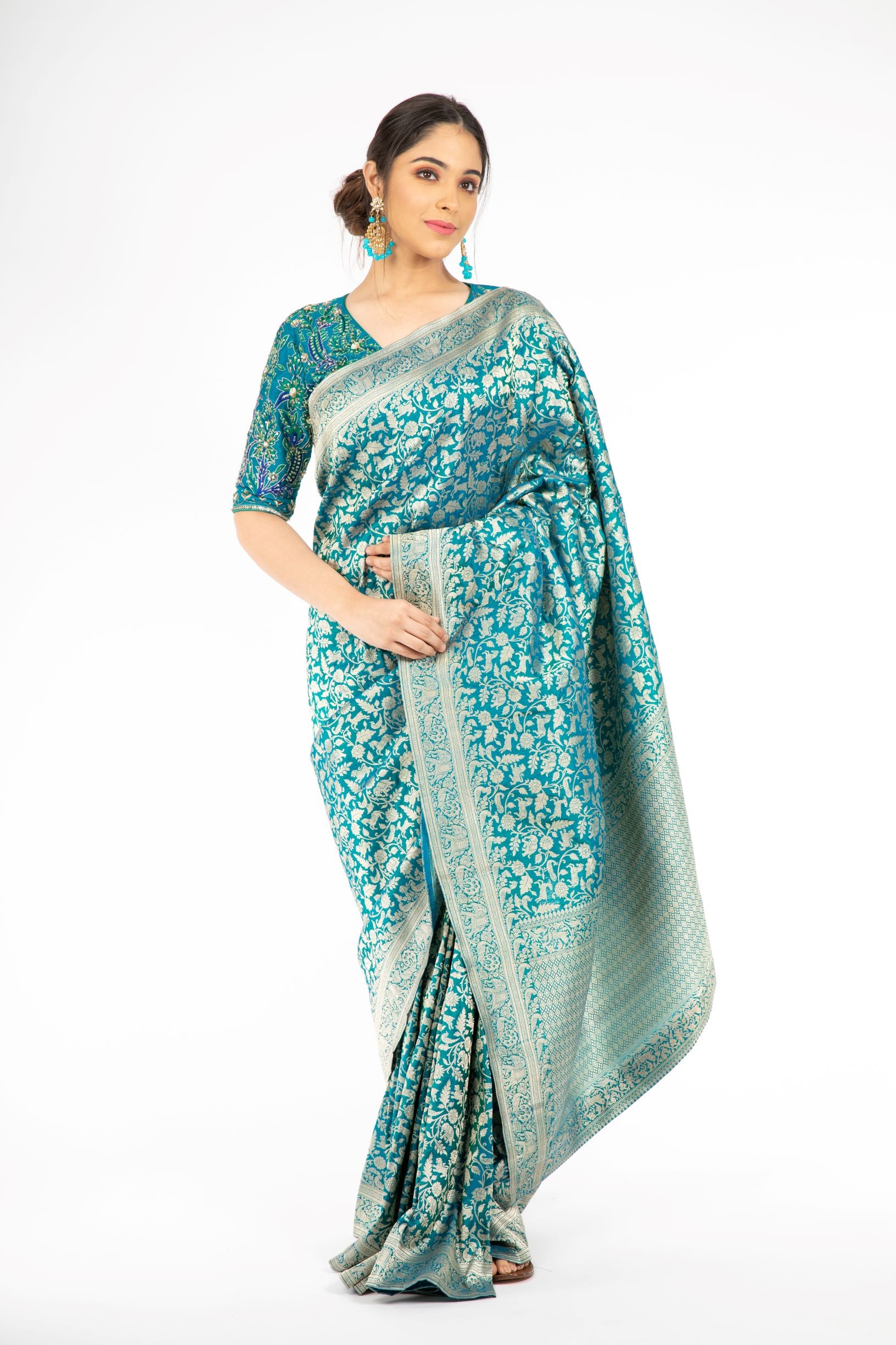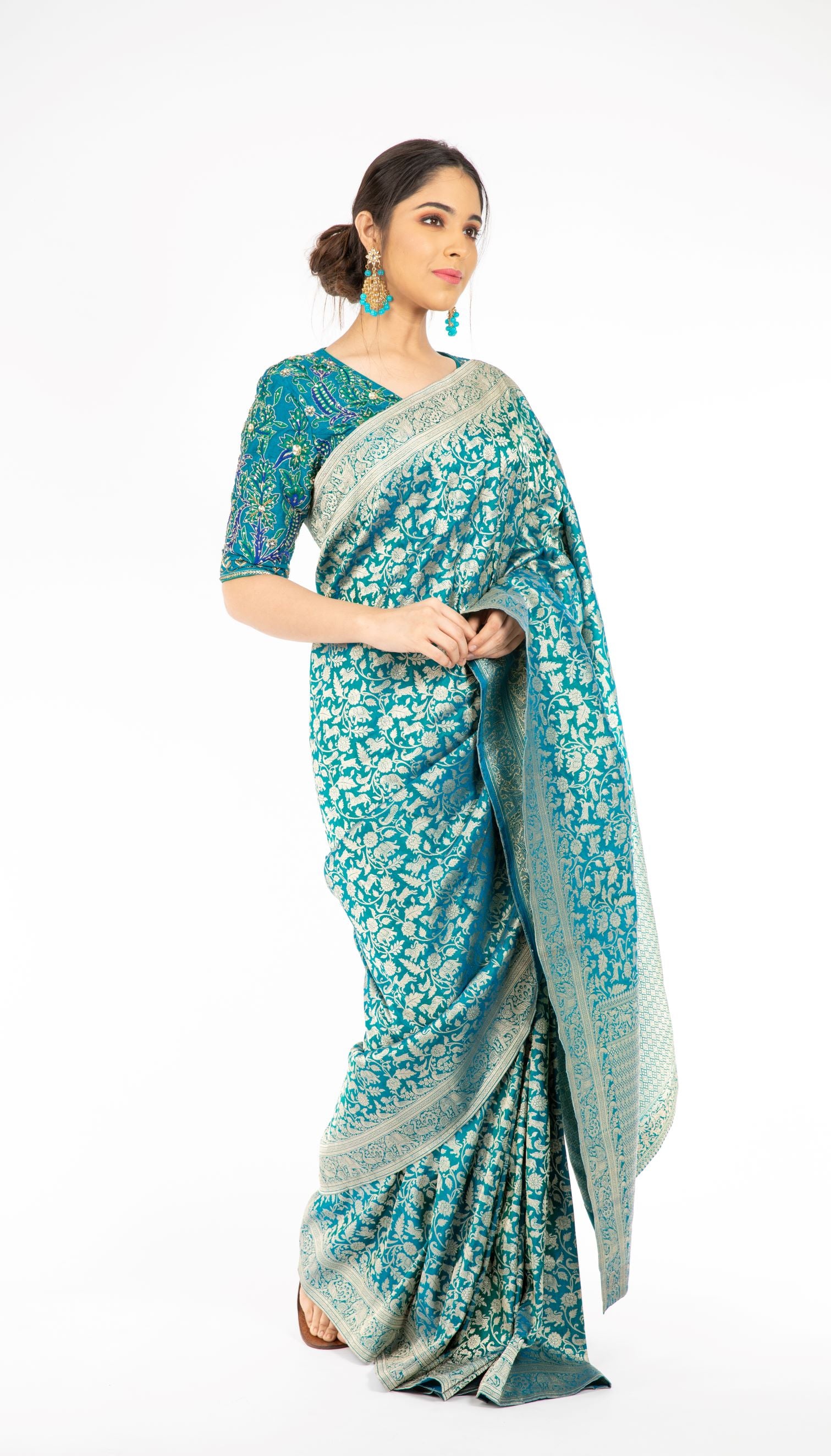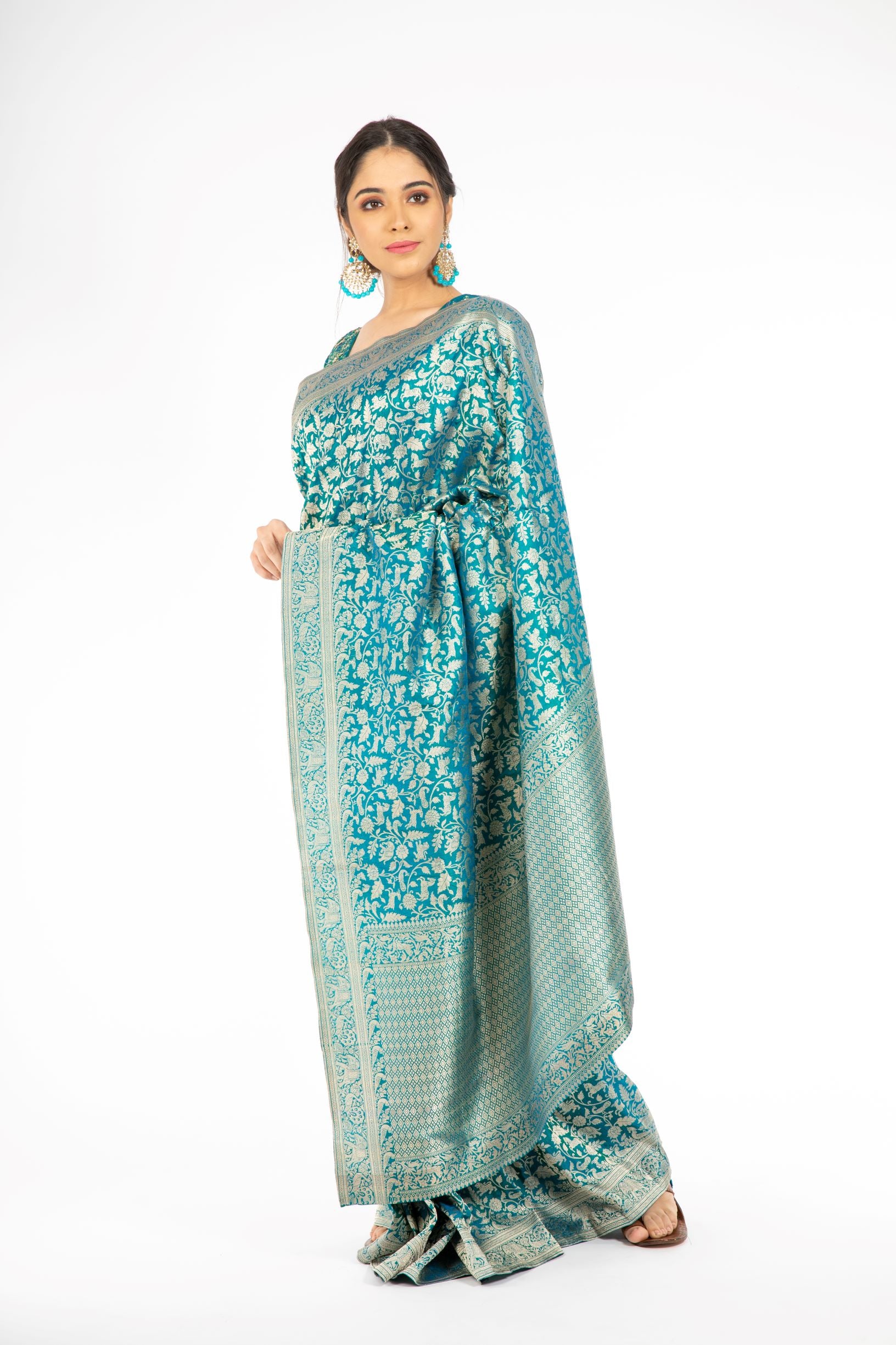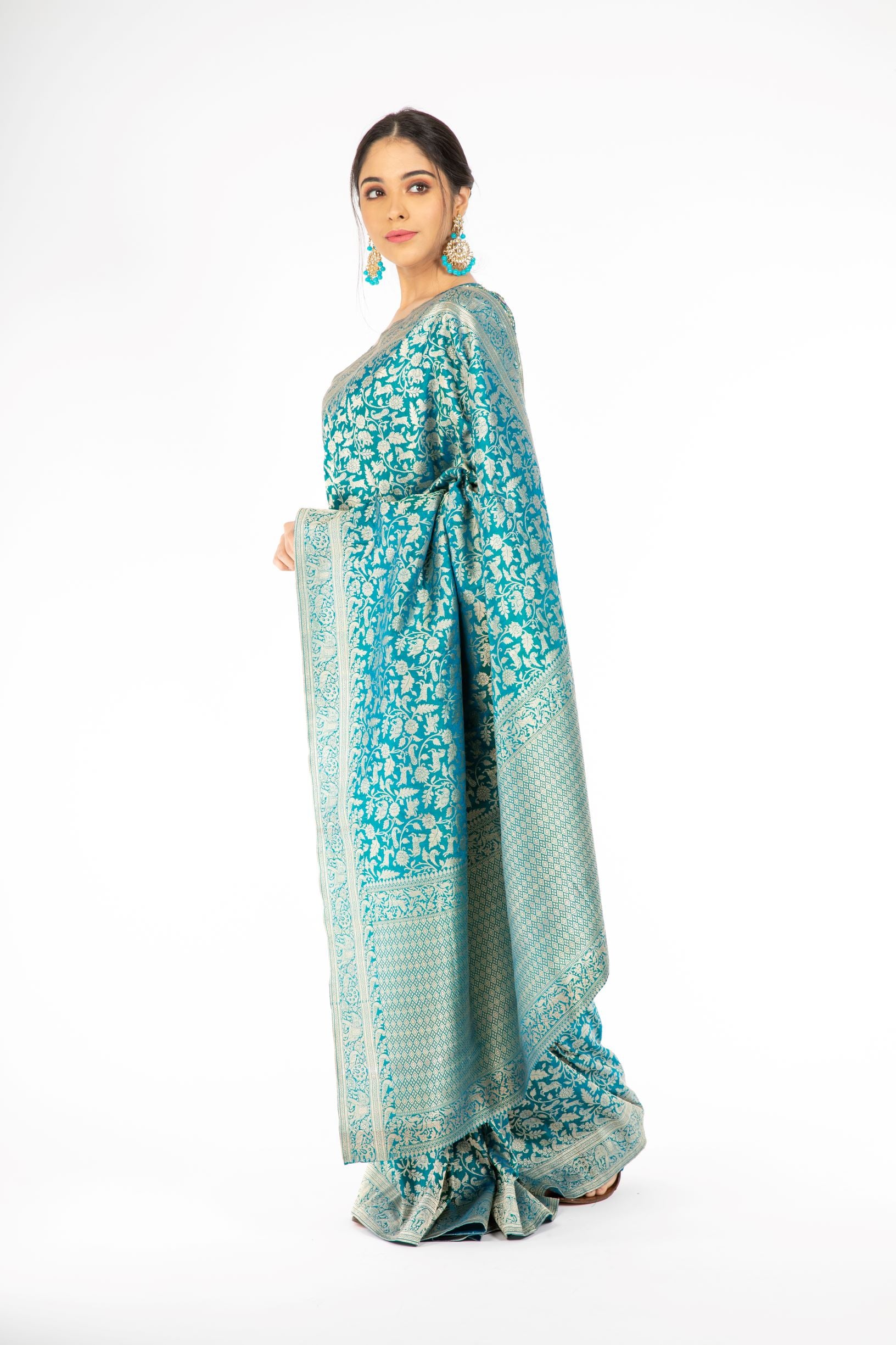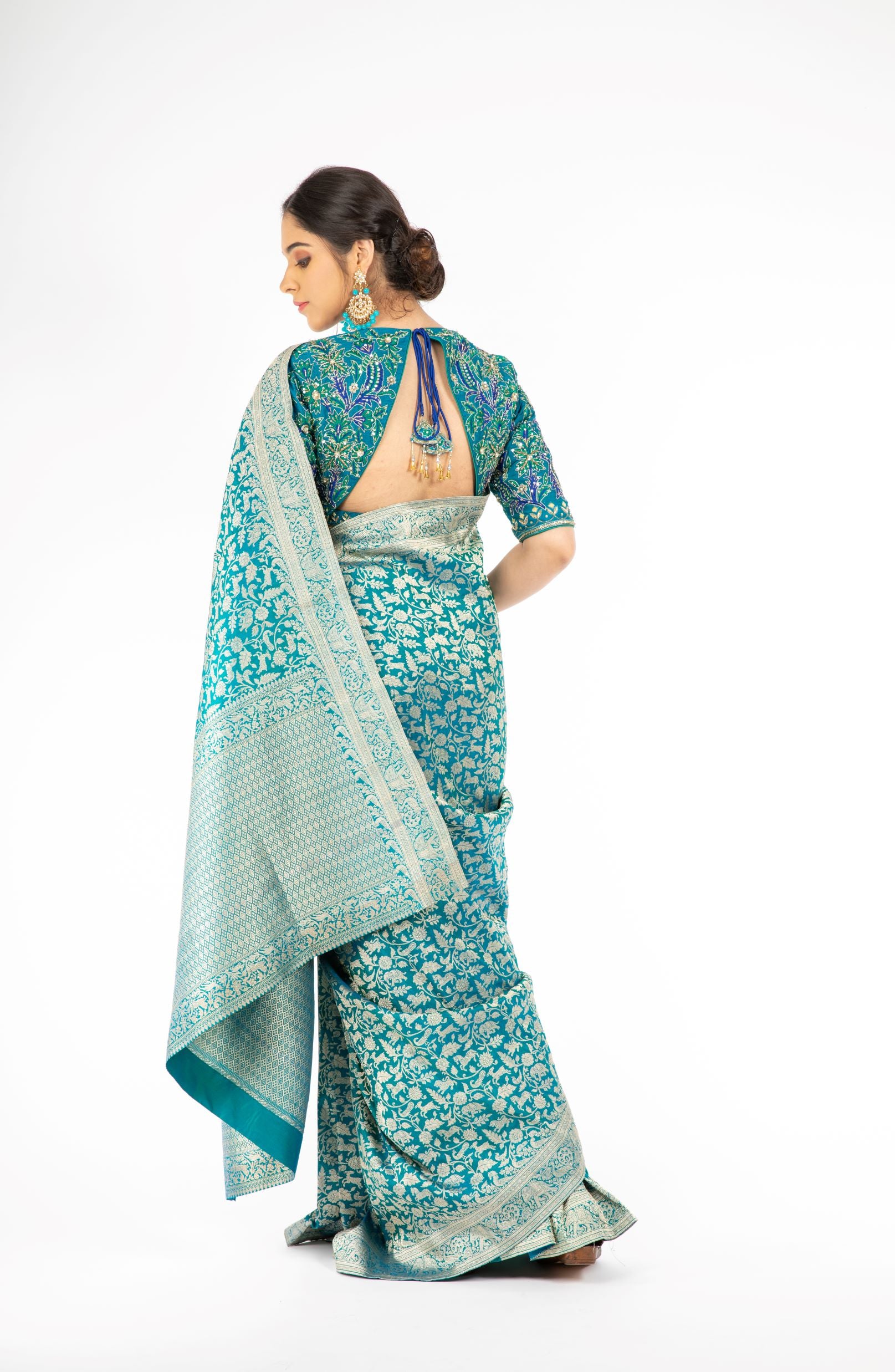 Marvelous Peacock Blue Handloom Banarasi Saree
Marvelous Peacock Blue Handloom Banarasi Saree
Extend your wardrobe collection with this youthful and light beautiful peacock blue handloom Banarasi saree. Even if you are just another guest at a party or any occasion, wearing this saree will surely put you under the spotlight with its charm and elegance. This saree is pocket friendly and stylish that gives you a charming look that you can carry all day long. It is an easy-to-wear outfit that gives you effortless comfort so that you can enjoy your party day without any hassle.
Color - Peacock Blue with Sikhargah Pattern
Set Inclusion - Fully Finished Saree, Petticoat, and 1 Silk Blouse
Brand -  Panache Haute Couture
Fabric- Pure Katan Silk
Note - Photos used here are without any editing and the product will be the same as the photos. Blouse shown in the photo is for reference purpose. If you want to buy embroidered blouse please choose the option for embroidered Blouse.