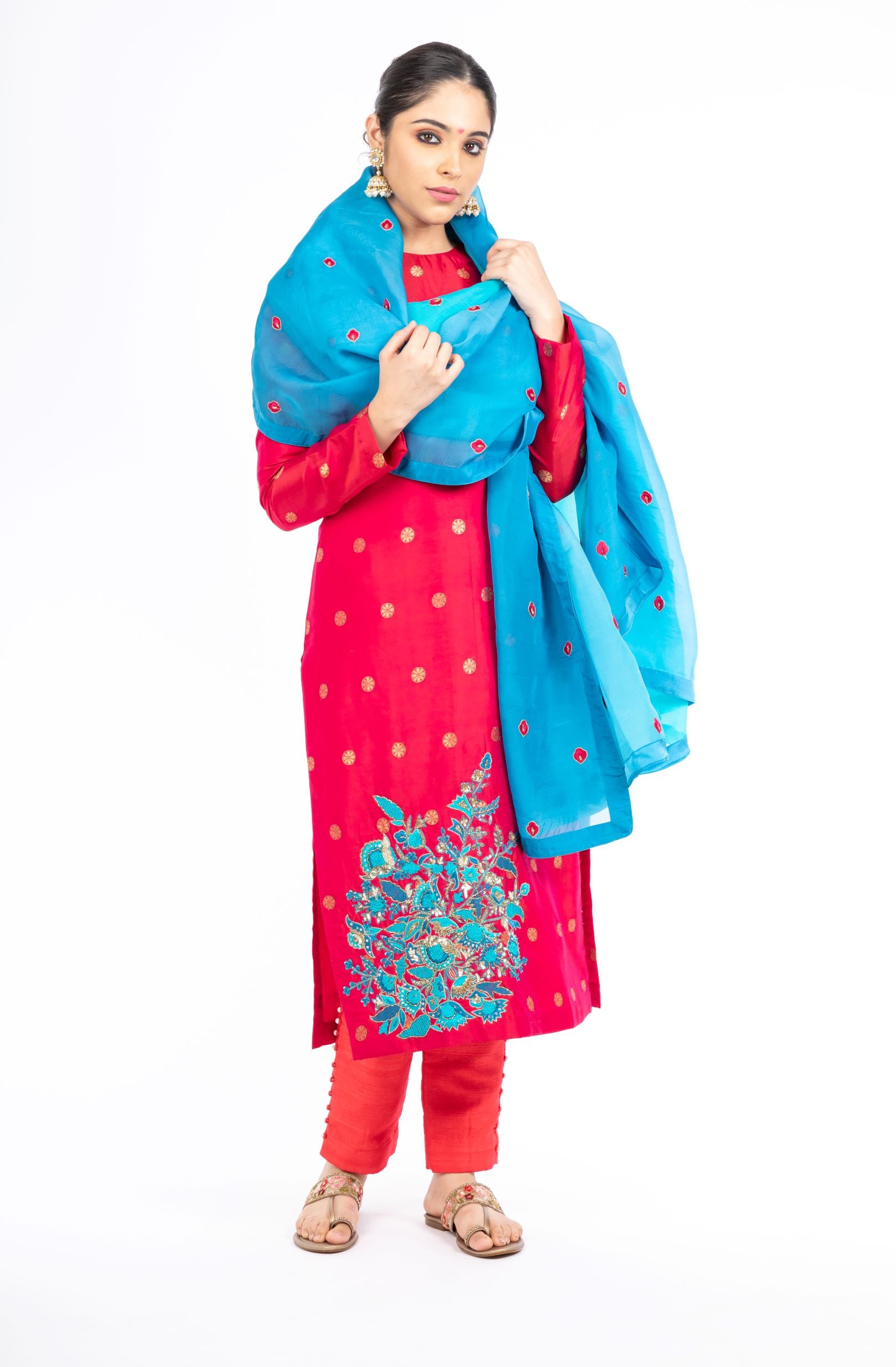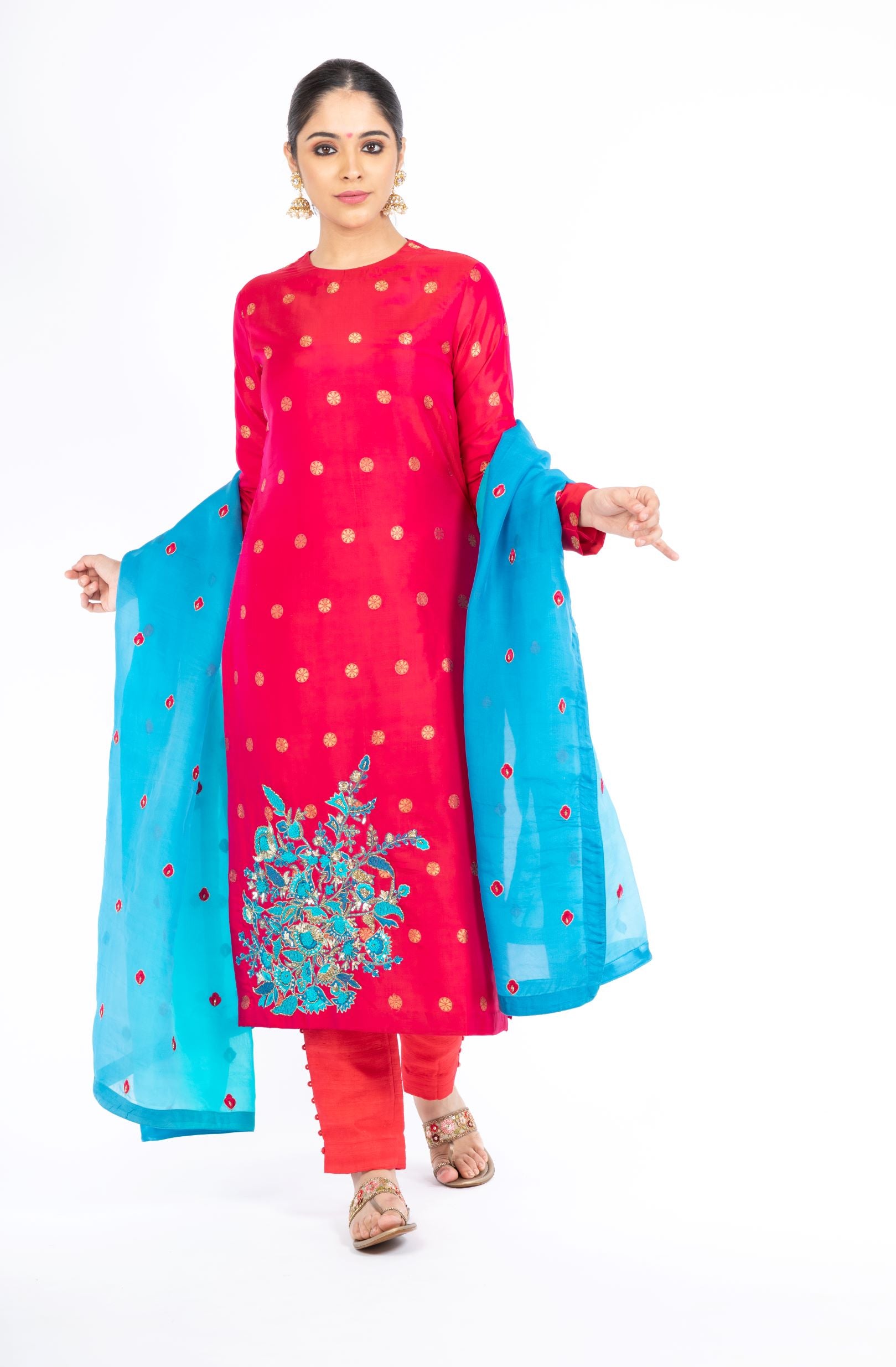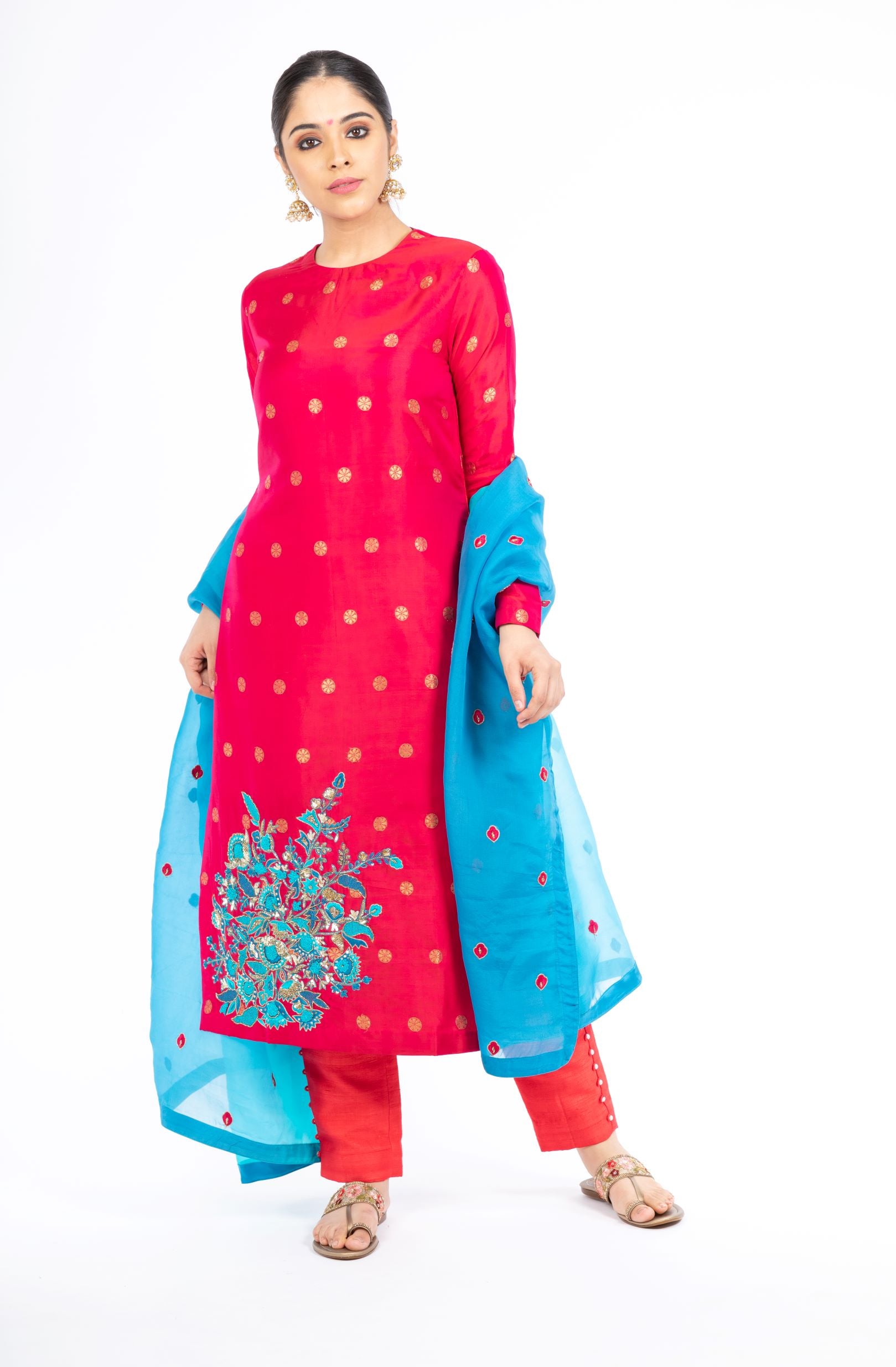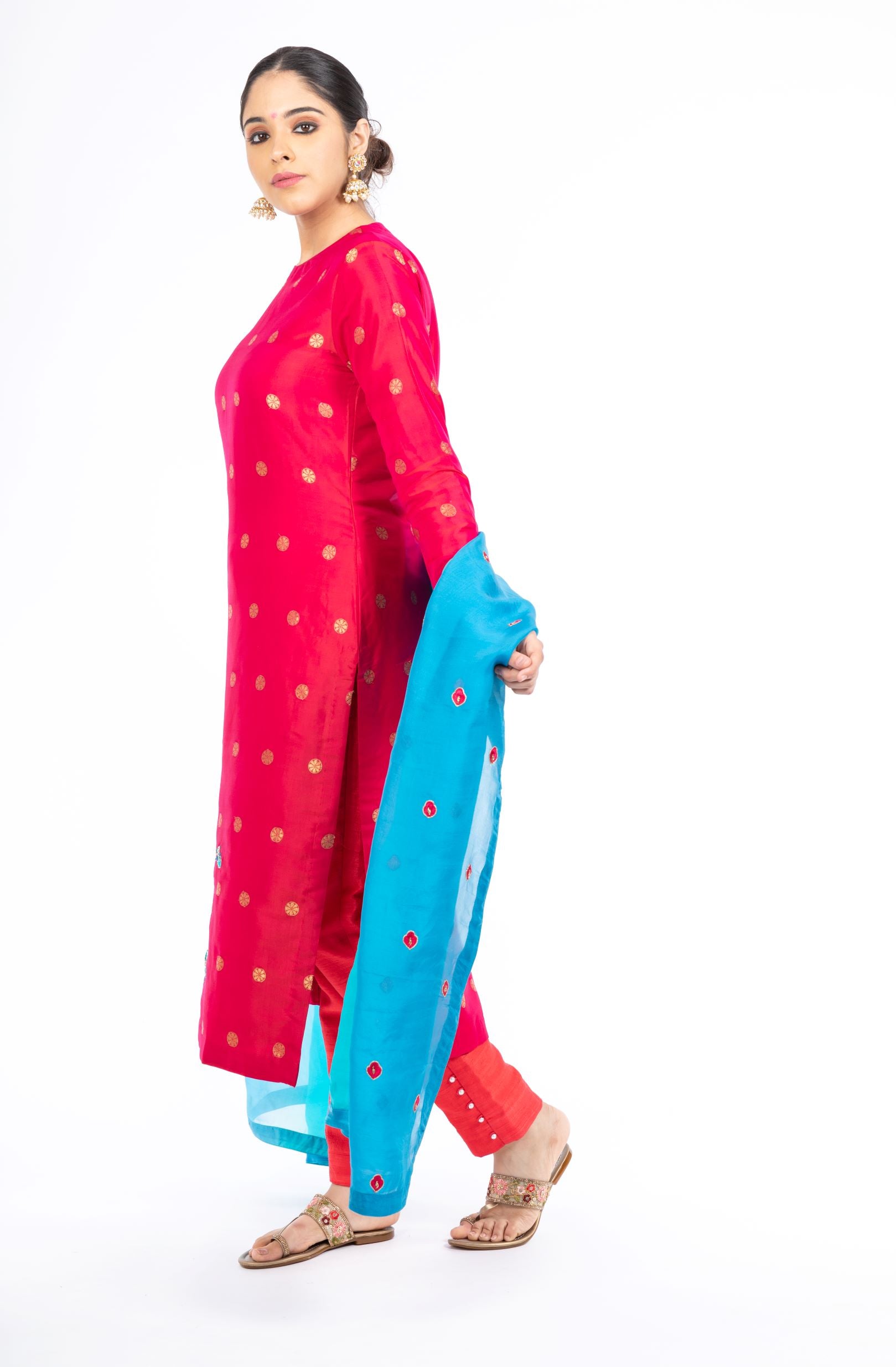 Gorgeous Raspberry Pink Handloom Pure Silk Salwar Kameez
Gorgeous Raspberry Pink Handloom Pure Silk Salwar Kameez
Want an emergency attire in your wardrobe for the last minute parties? Can't wear a long saree and a heavily embroidered gown in such a short notice? If these are things that are haunting you, then this salwar kameez is the best option for you. This Raspberry Pink Handloom Pure Silk Salwar Kameez is an easy-to-wear outfit that you can comfortably wear in a short time and can surprise your guests with your glam look when they pop up to your place. This outfit is beautifully enriched with hand embroidery work that enhances your look. It is complemented with Blue Color silk organza dupatta.
Color - Raspberry Color Shirt and Blue Green Color Dupatta
Set Inclusion - 1 Shirt, 1 Trouser and 1 Dupatta
Brand -  Panache Haute Couture
Fabric- Shirt - Pure Silk, Trouser - Raw Silk, Dupatta - Silk Organza
Note - Photos used here are without any editing and the product will be the same as the photos. Please note there is always a difference between computer screen colors and actual colors.