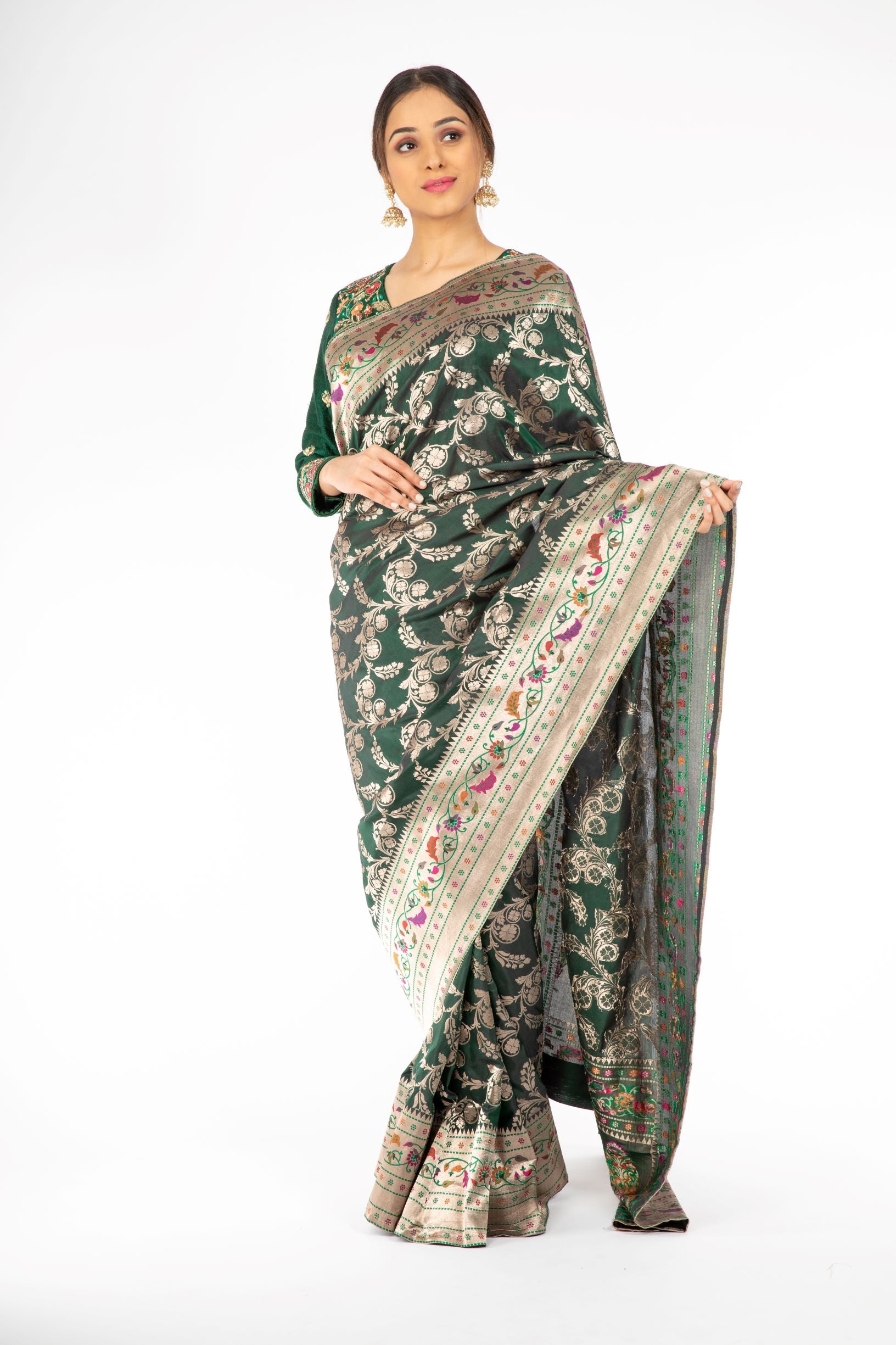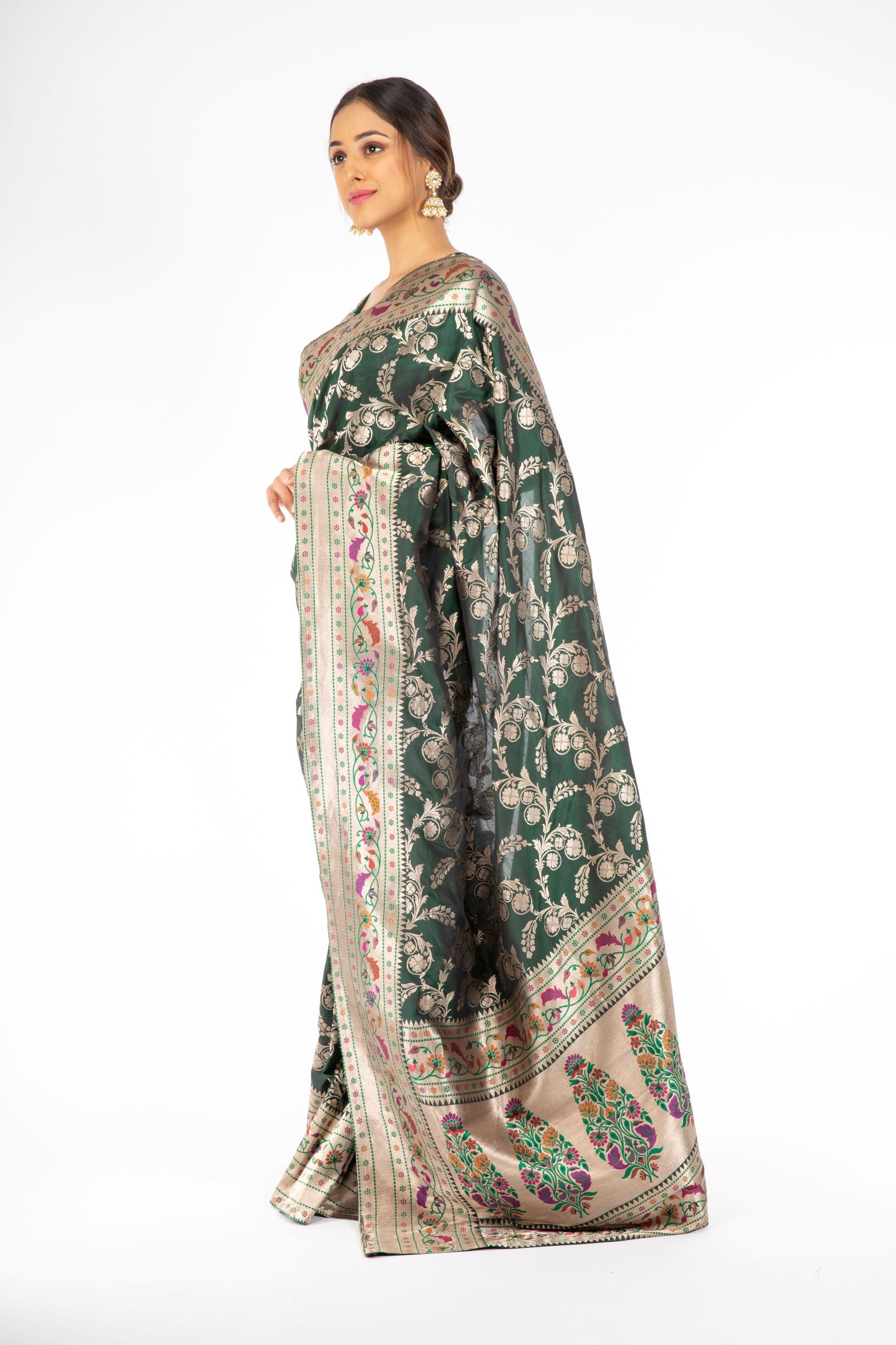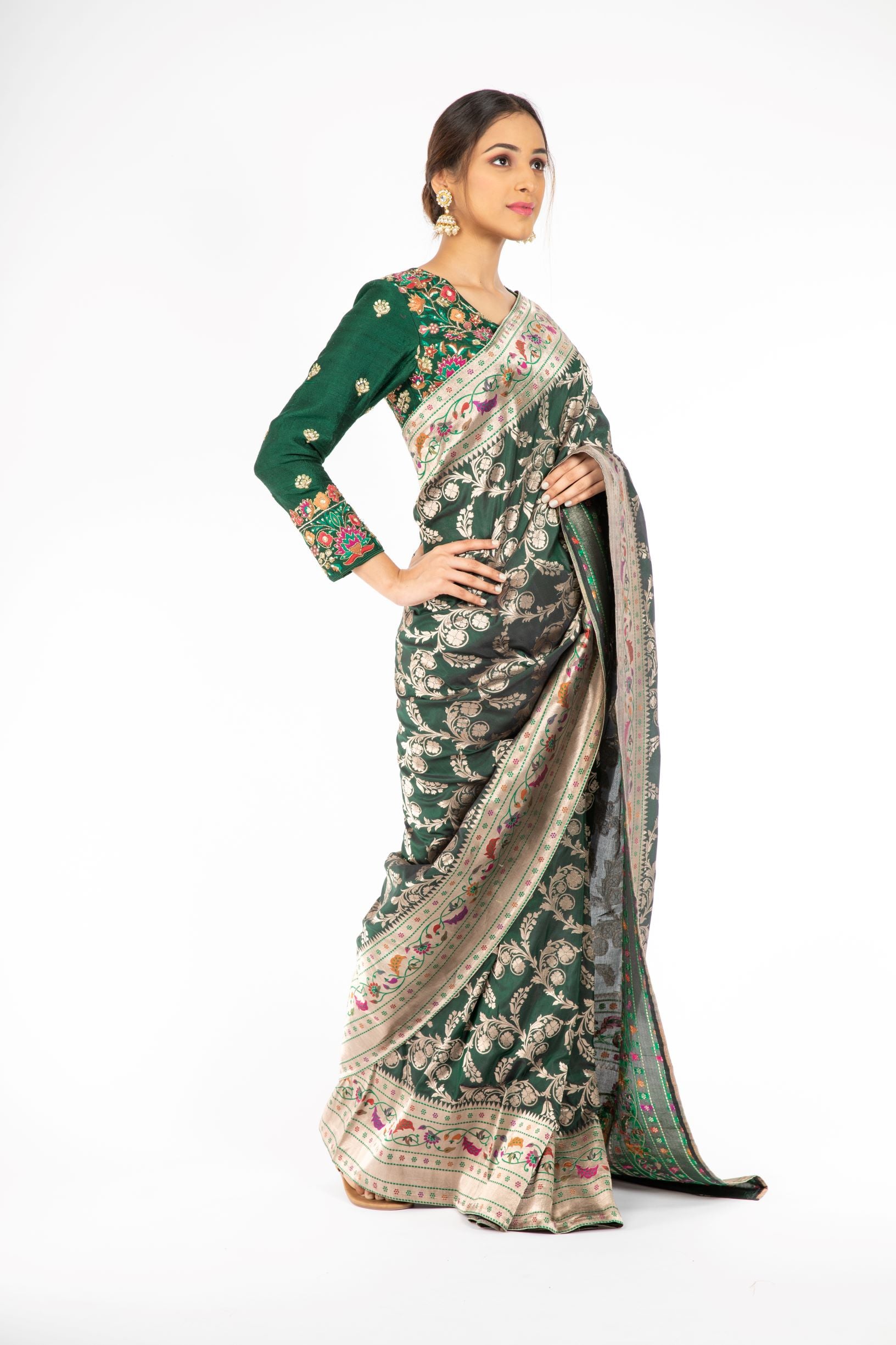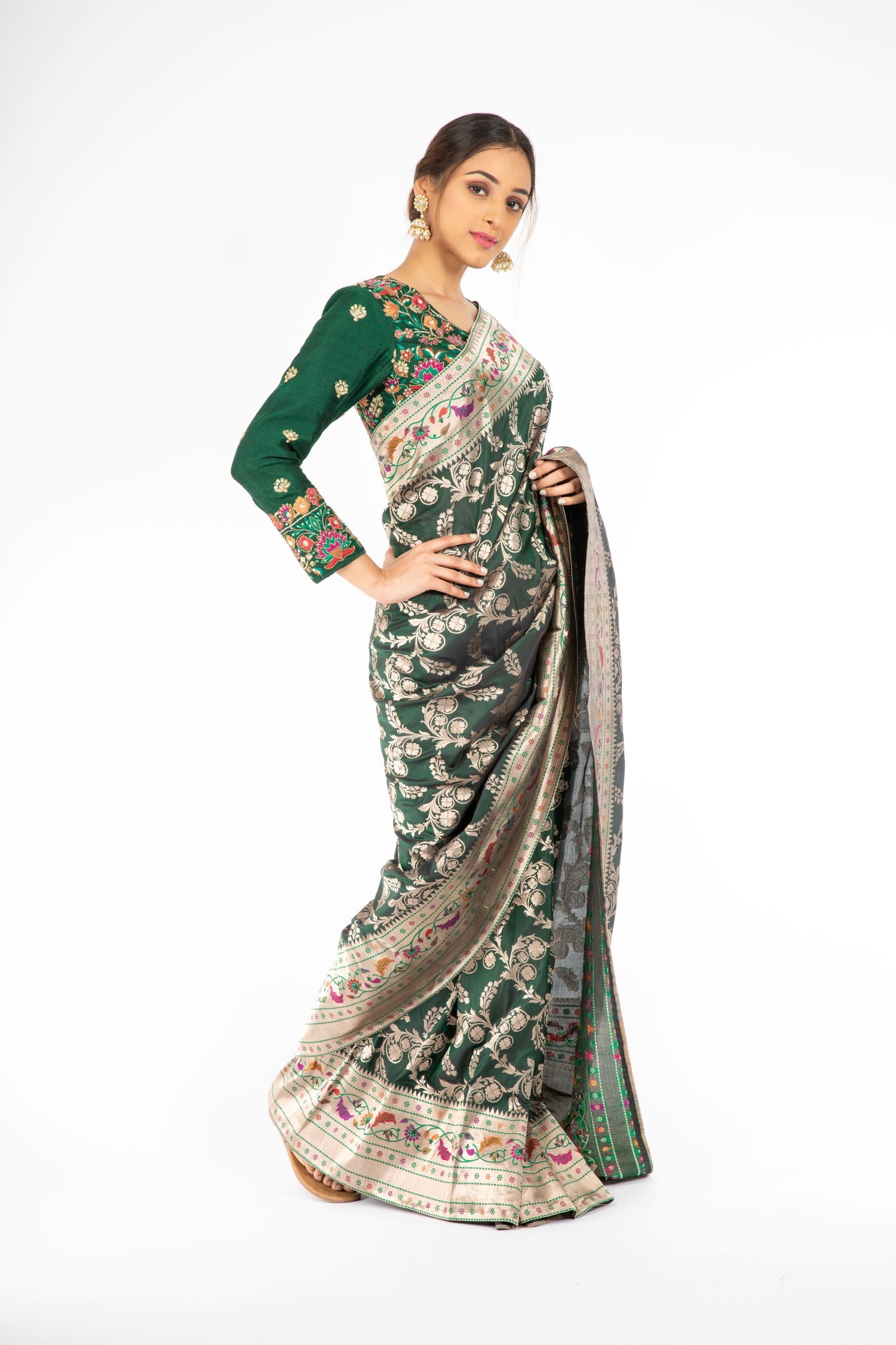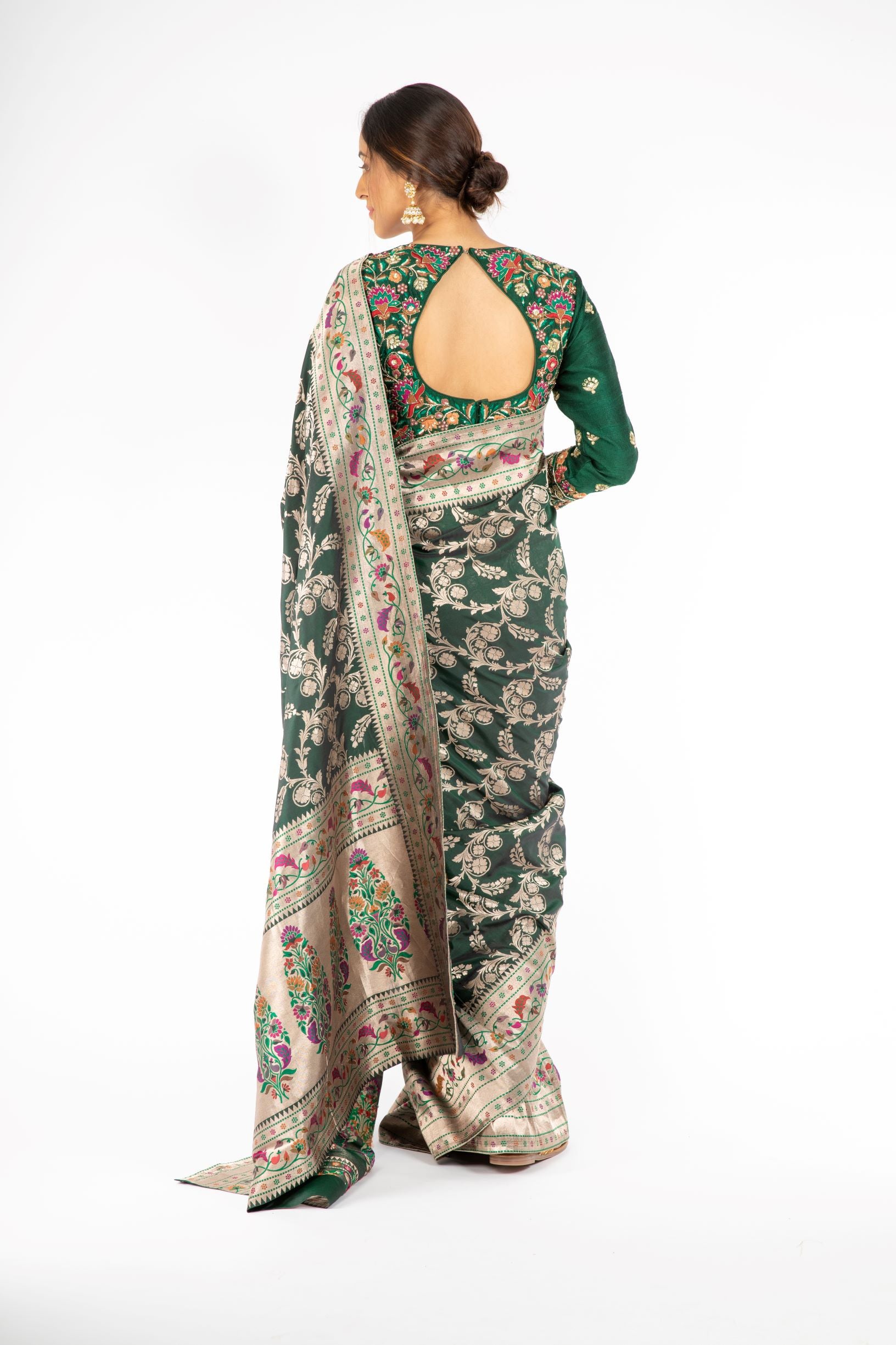 Dark Green Color Handloom Saree with Paithani Border
Dark Green Color Handloom Saree with Paithani Border
Who doesn't want to look good, especially at an occasion which is full of grandeur and pomp? The moment you step in any occasion or party, the first thing that people look for is - your attire, which is to be tuned in with the event. Thus, if you want to look your best and want to impress all the viewers, a six-yard Banarasi saree will never let you down. This dark green Handwoven Banarasi saree is a delegate blend of elegance and grace. The outfit is fabricated on 100% handloom silk with an exquisite paithani weaving in the pallu and border. This beautiful saree will surely give you a look of regal charm, making it the ideal attire for the evening.
Color - Dark Green Color with Paithani Border and Pallu
Set Inclusion - Fully Finished Saree, Petticoat, and 1 Silk Blouse
Brand -  Panache Haute Couture
Fabric- Pure Katan Silk
Note - Photos used here are without any editing and the product will be the same as the photos. Blouse shown in the photo is for reference purpose. If you want to buy embroidered blouse please choose the option for embroidered Blouse.