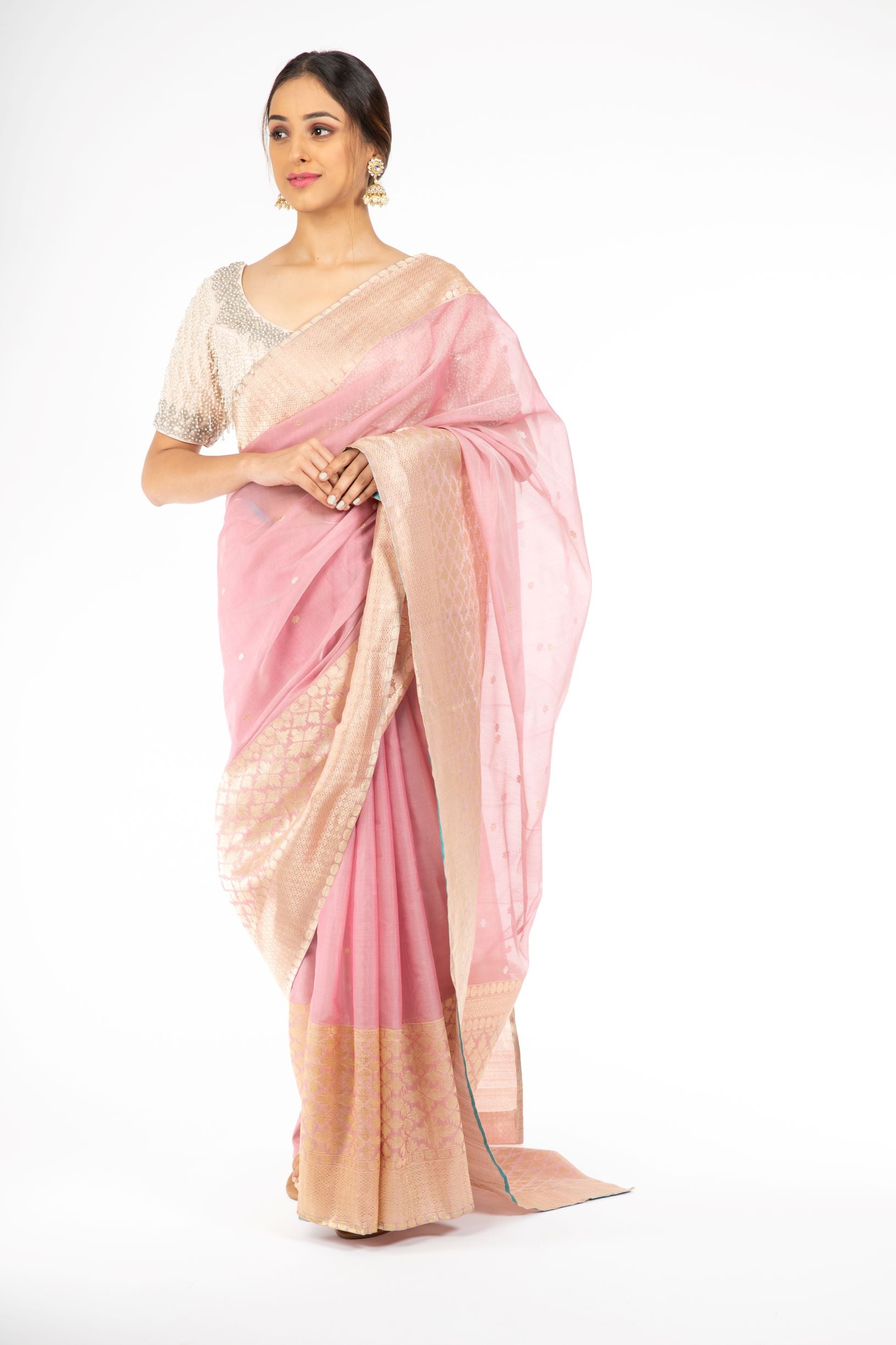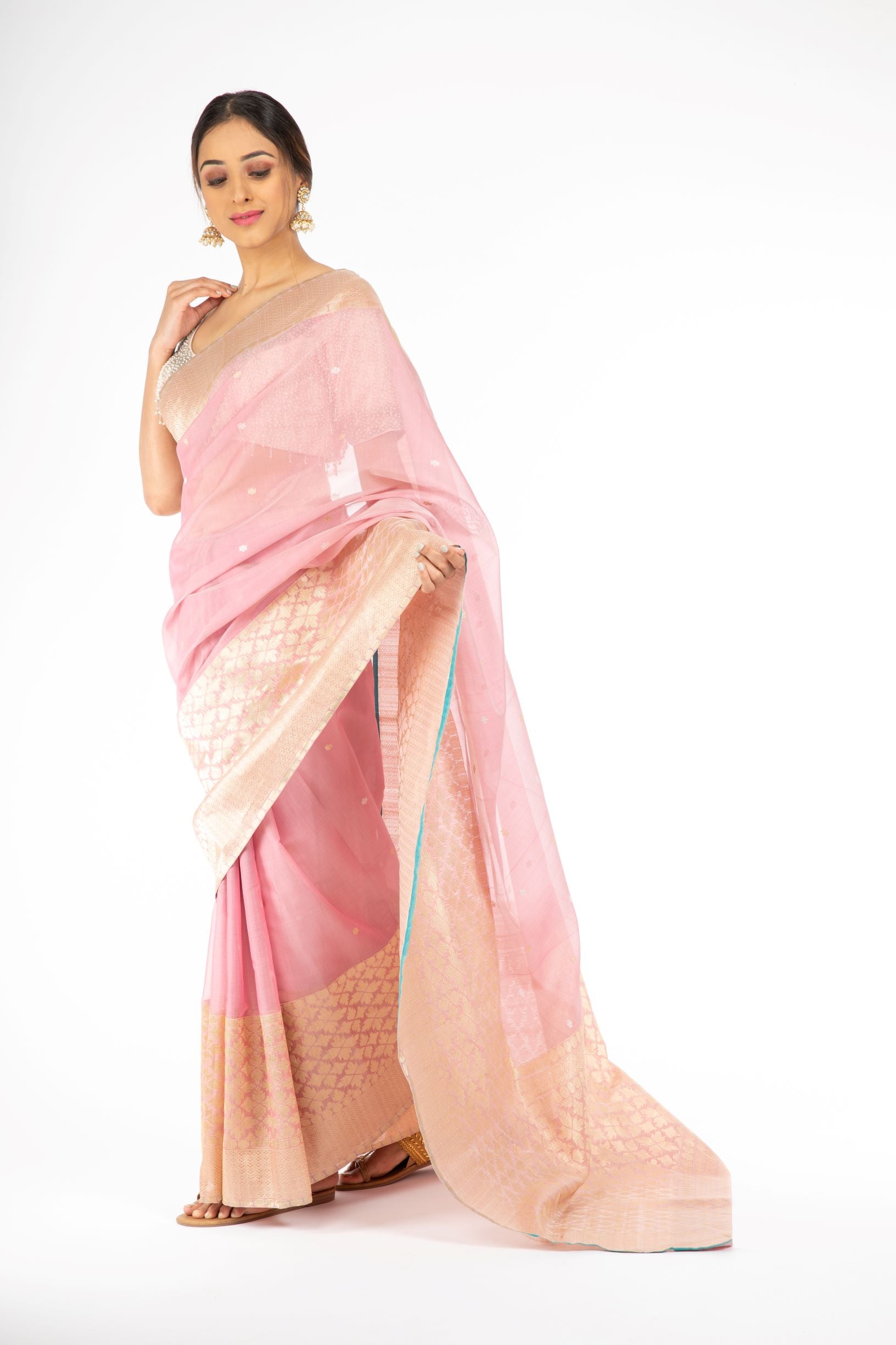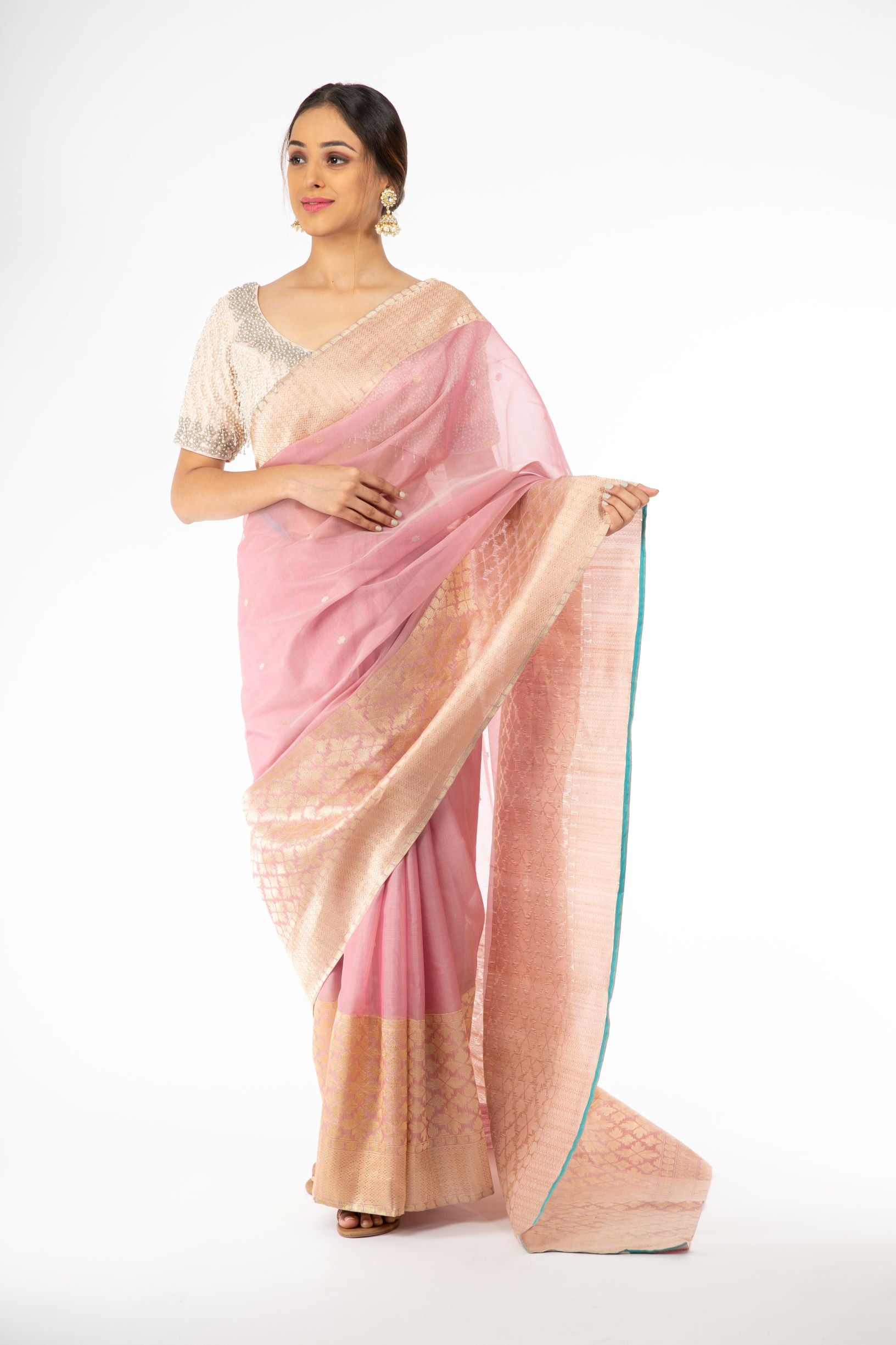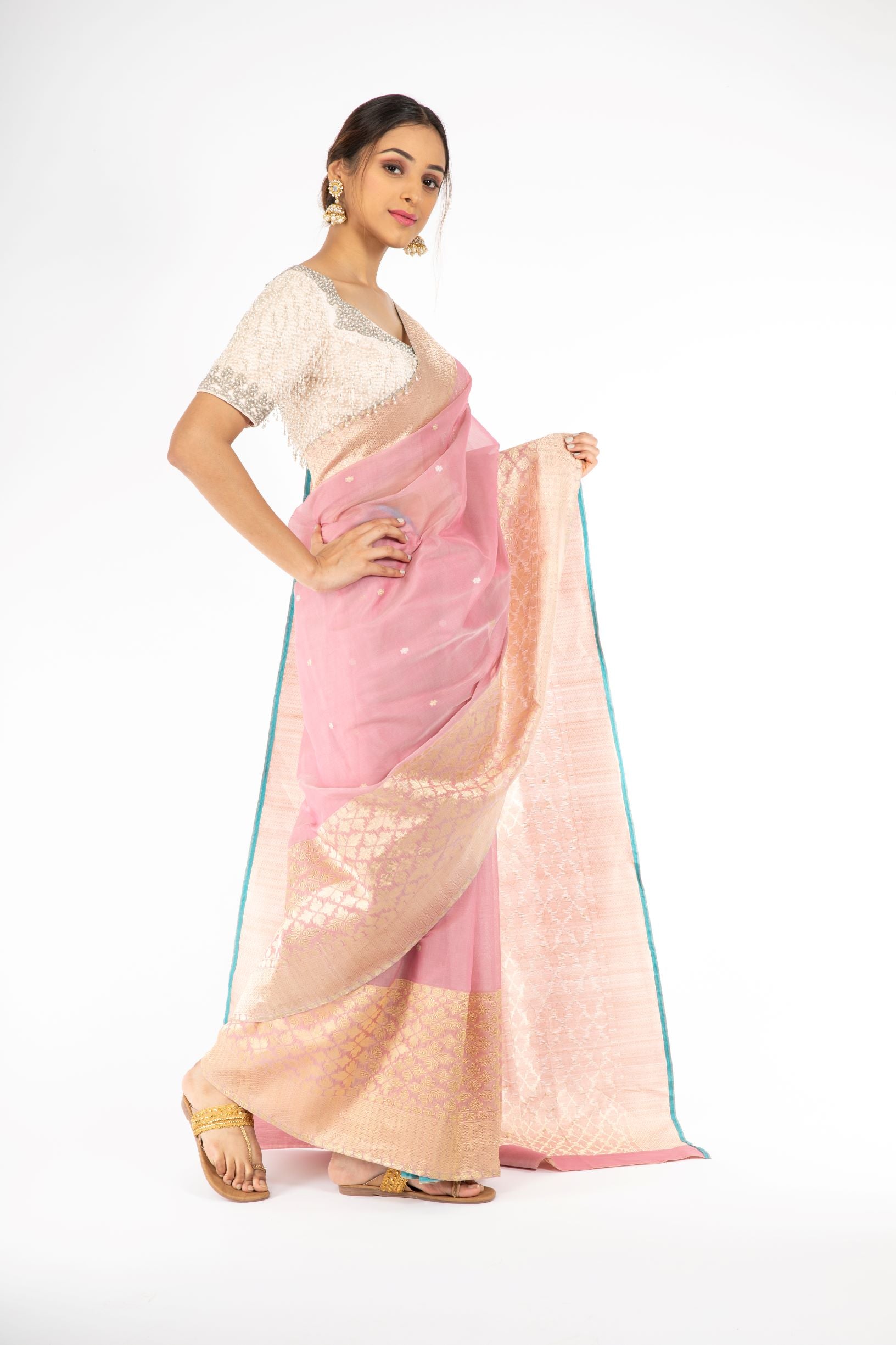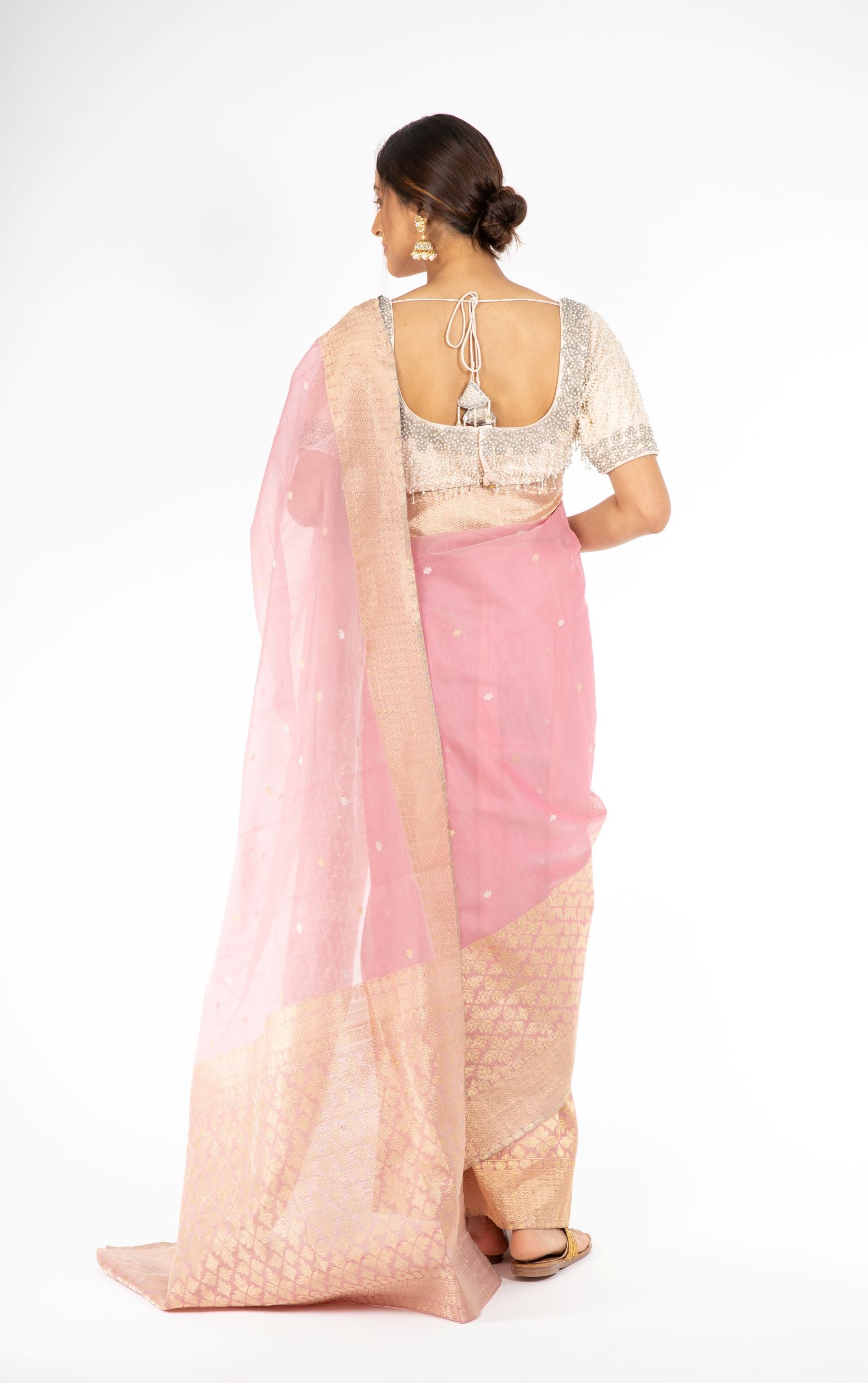 Beauteous Rose Quartz Handloom Silk Saree
Beauteous Rose Quartz Handloom Silk Saree
Having a huge closet full of the latest designer dresses is a dream of every woman. However, if you do not have a saree in your closet, then your closet is incomplete because it is missing the shine and spark of a saree. Add spice to your wardrobe with this rose quartz 100% handloom saree. This saree is fabricated on a high-quality kora fabric and rendered using handwoven zari work, which accentuates your look. It is surely the best outfit for the evening if you want to leave your audience spellbound.
Color - Rose Quartz with Sona Rupa Kadwa Weaving
Set Inclusion - Fully Finished Saree, Petticoat, and 1 Silk Blouse
Brand -  Panache Haute Couture
Fabric- Pure Kora Silk
Note - Photos used here are without any editing and the product will be the same as the photos. Blouse shown in the photo is for reference purpose. If you want to buy embroidered blouse please choose the option for embroidered Blouse.