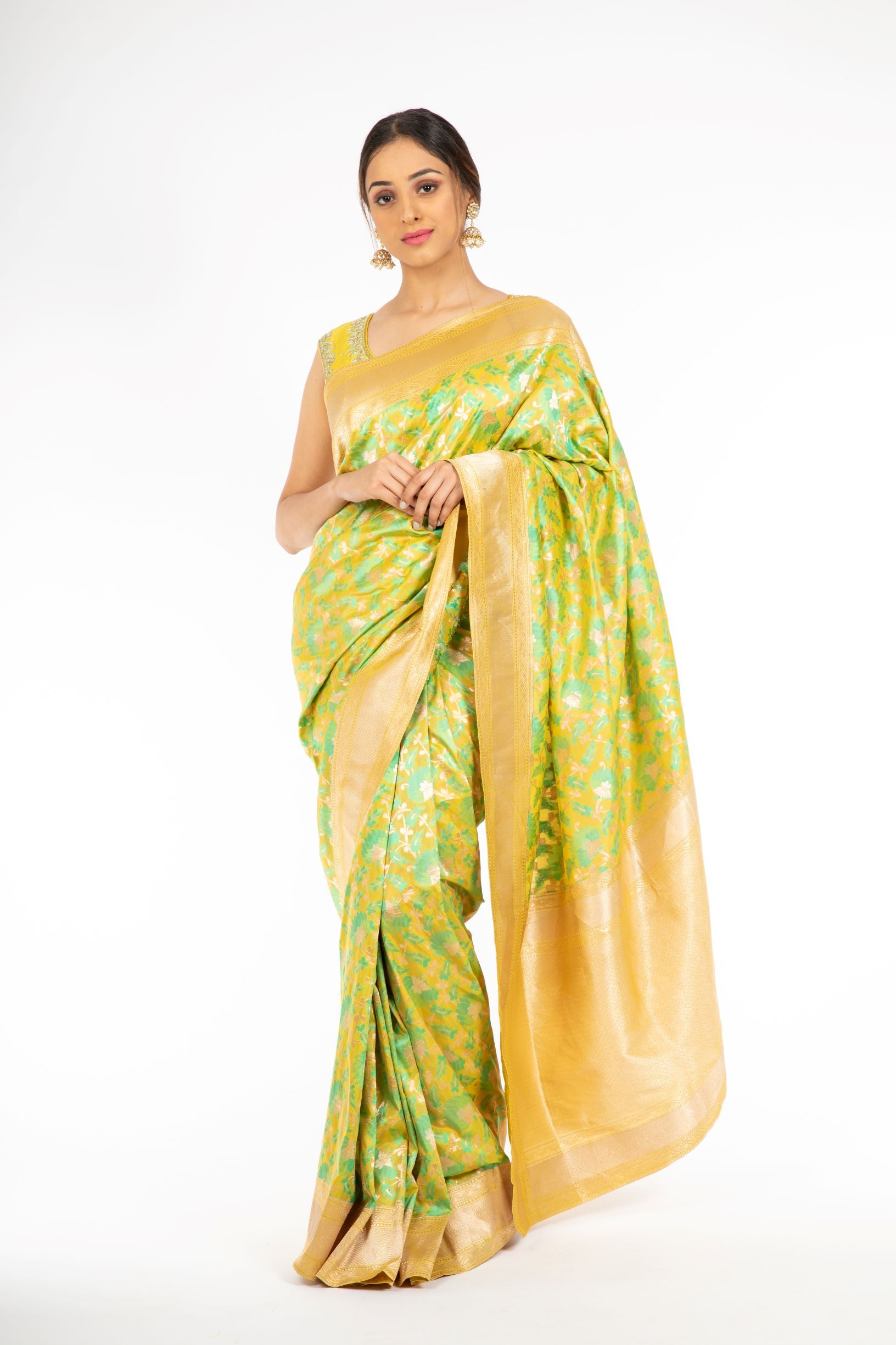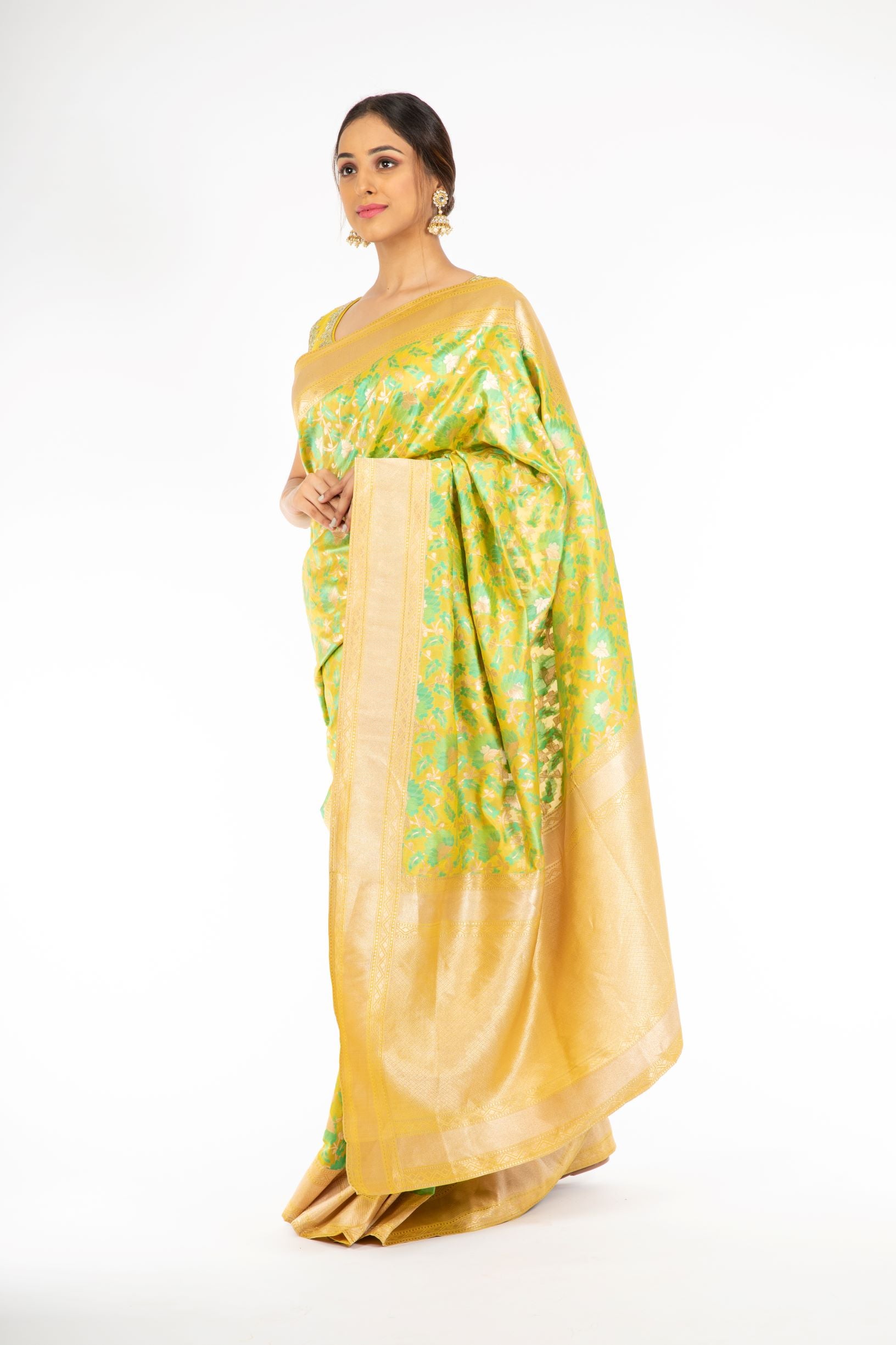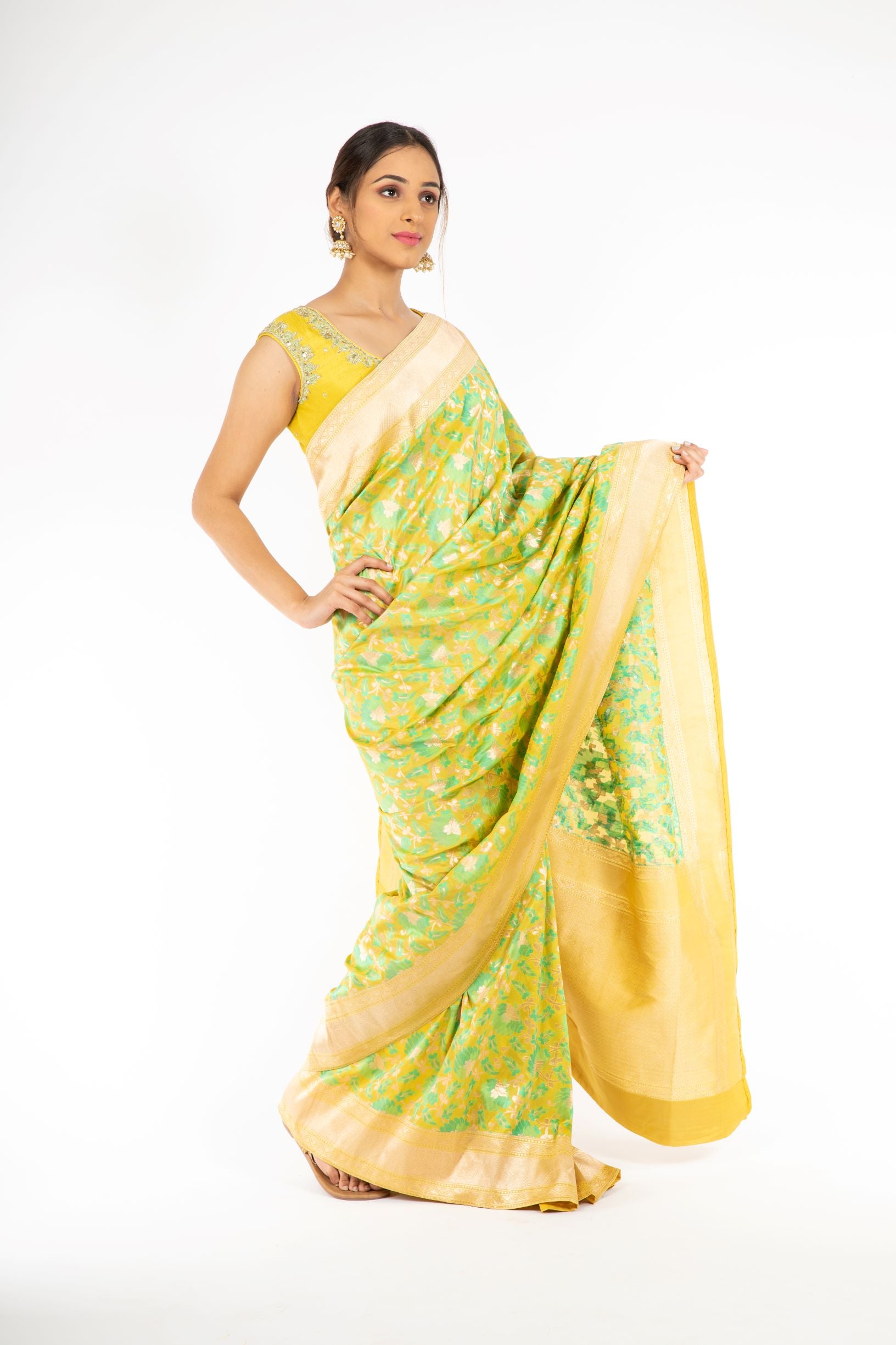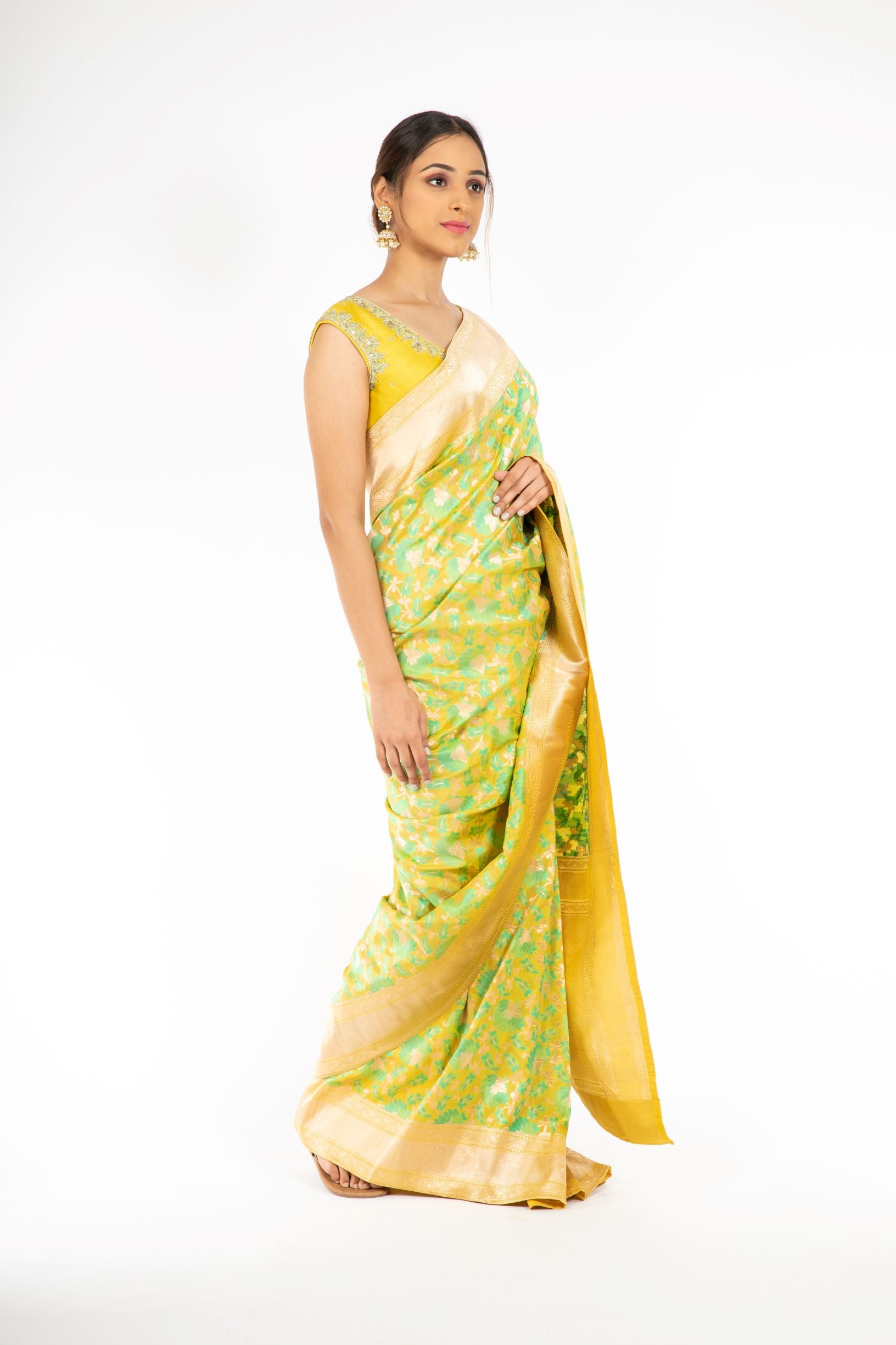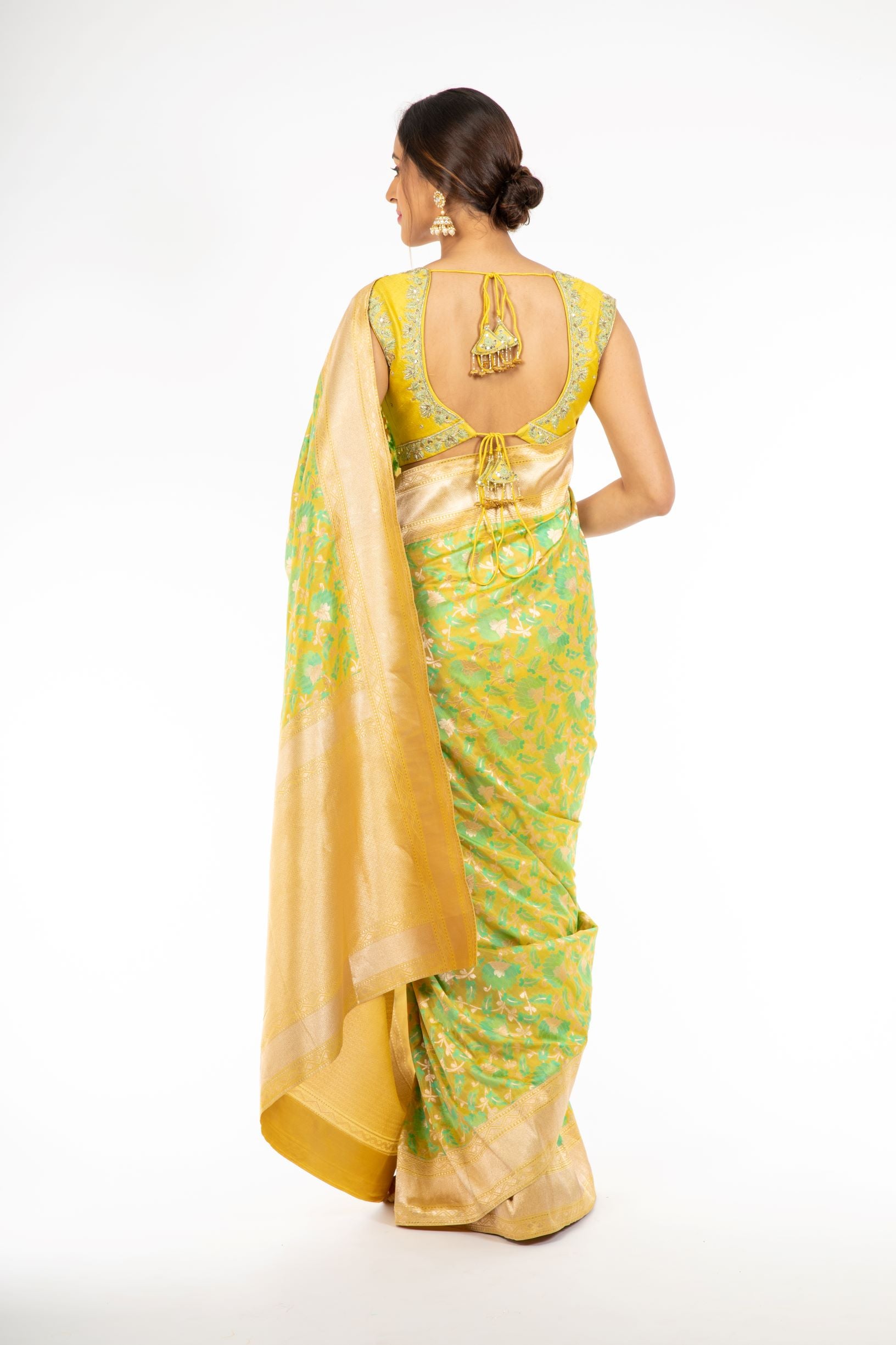 An Elegant Yellow Color Banarasi Handloom Silk Saree
An Elegant Yellow Color Banarasi Handloom Silk Saree
Changes in the fashion world are uniform, but the only attire that remains constant in the wardrobe of a woman - Saree. When it comes to slaying in an Indian Attire, no one can overlook the allure of six-yard long Banarasi saree. This Yellow color Banarasi handloom saree will surely add oodles of elegance and grace to your personality. It is made up of 100% handloom with green color weaving. Hence, if you want to grab the attention of every single person, then this banarasi saree is the perfect choice for you. This saree will add appealing vivaciousness to your appearance while making it easy to carry out on rituals with comfort.
Color - Yellow with Green Jamdaani Alfi Weaving
Set Inclusion - Fully Finished Saree, Petticoat, and 1 Silk Blouse
Brand -  Panache Haute Couture
Fabric- Pure Katan Silk
Note - Photos used here are without any editing and the product will be the same as the photos. Blouse shown in the photo is for reference purpose. If you want to buy embroidered blouse please choose the option for embroidered Blouse.