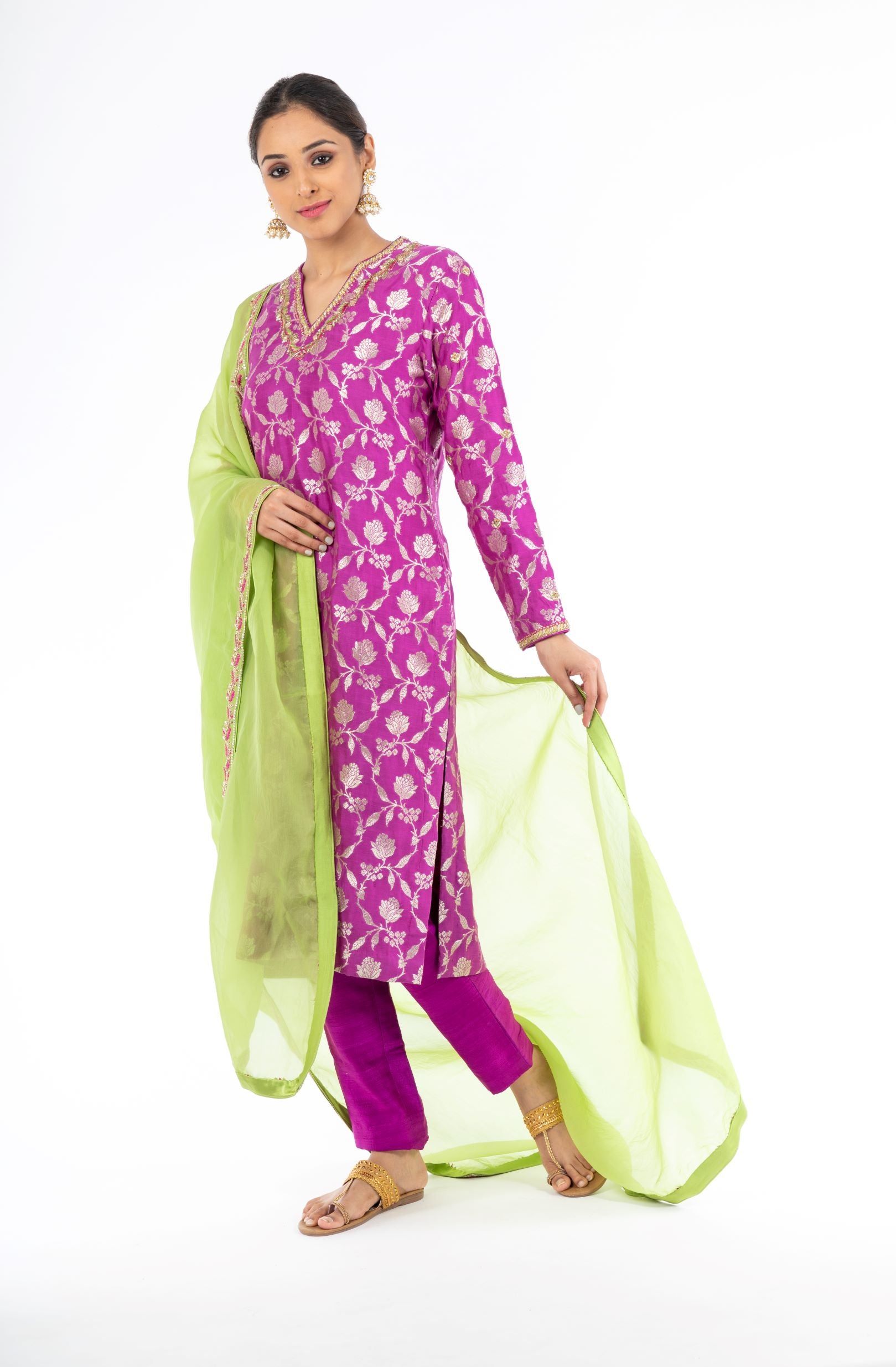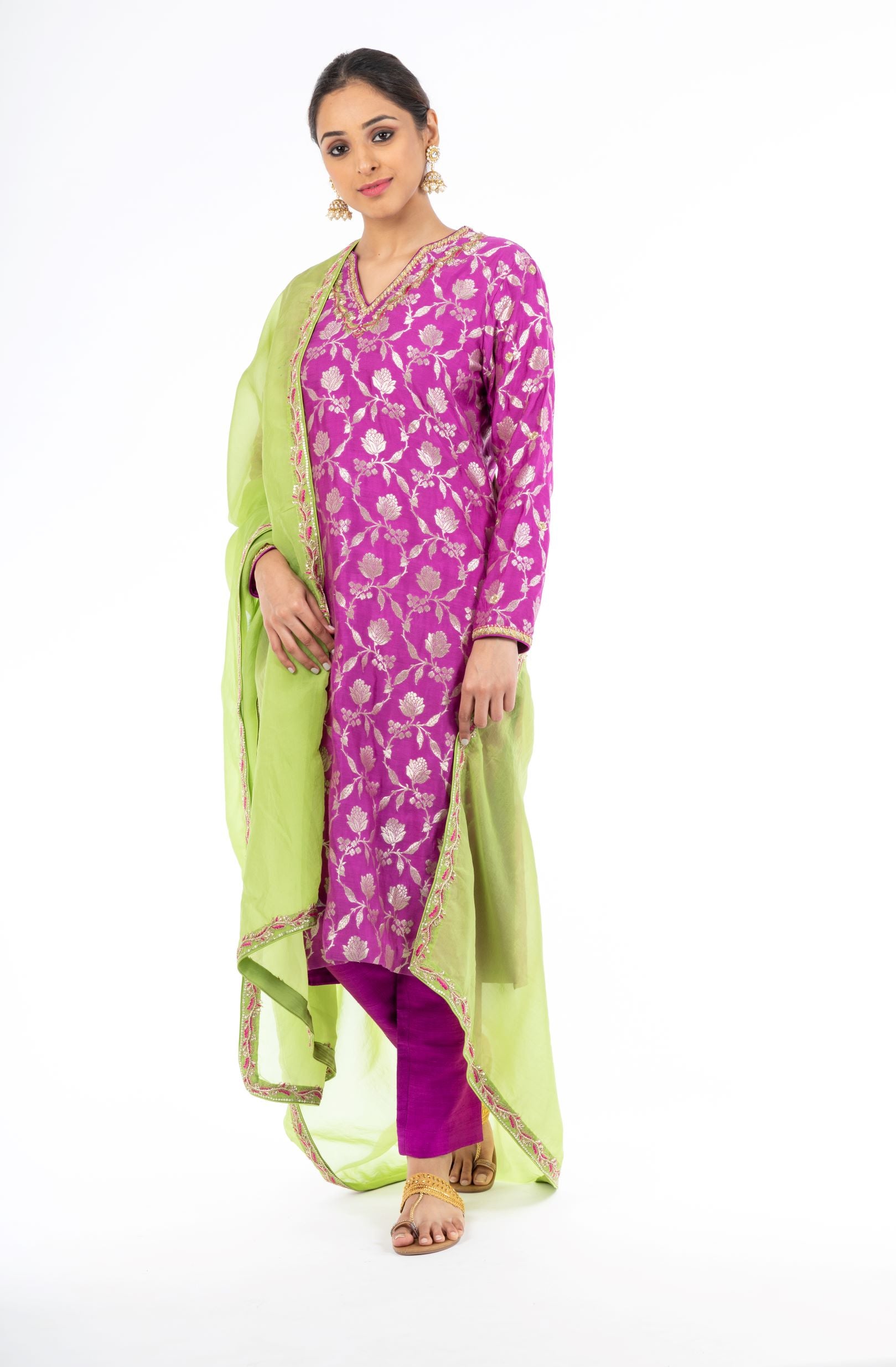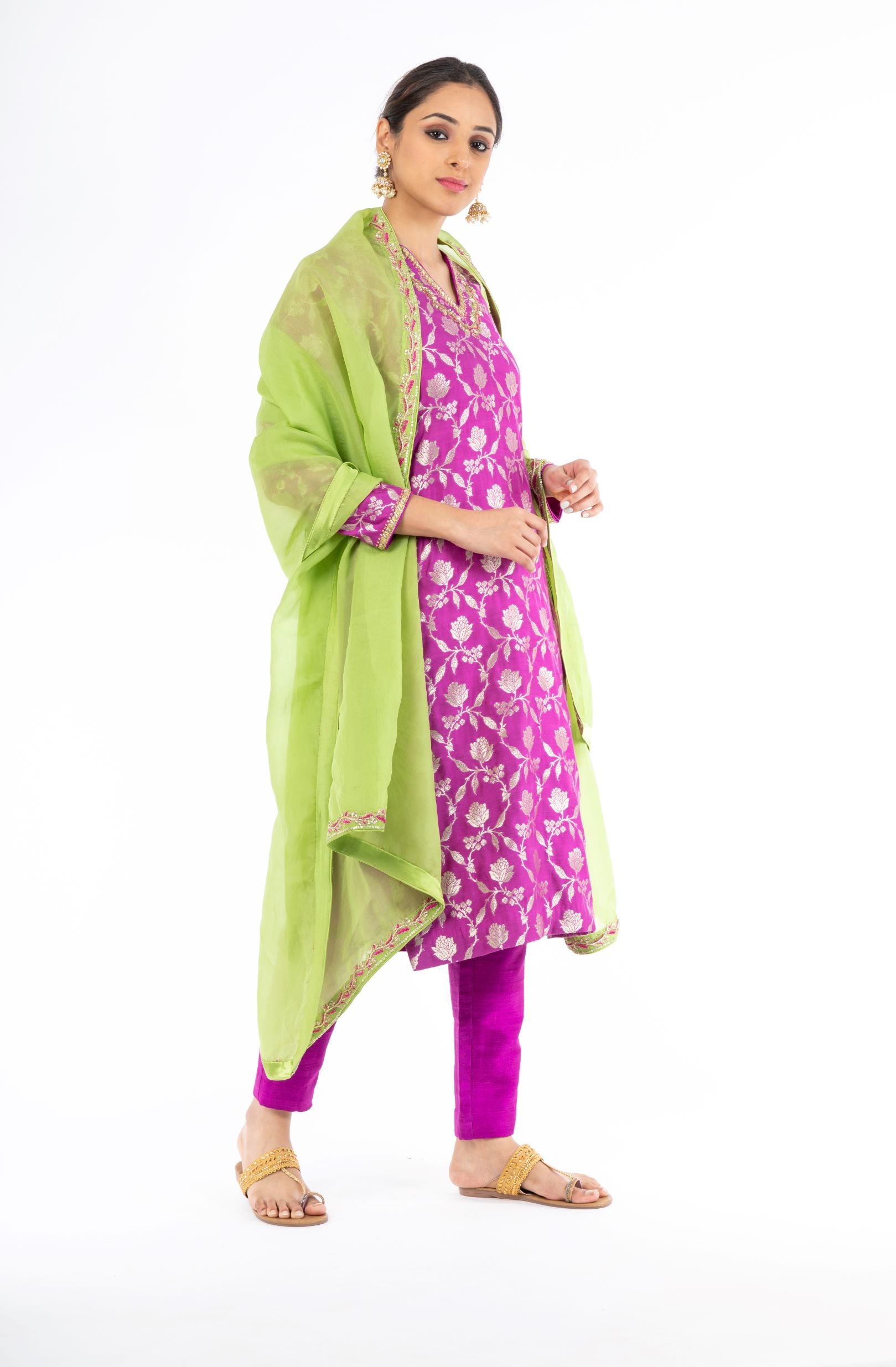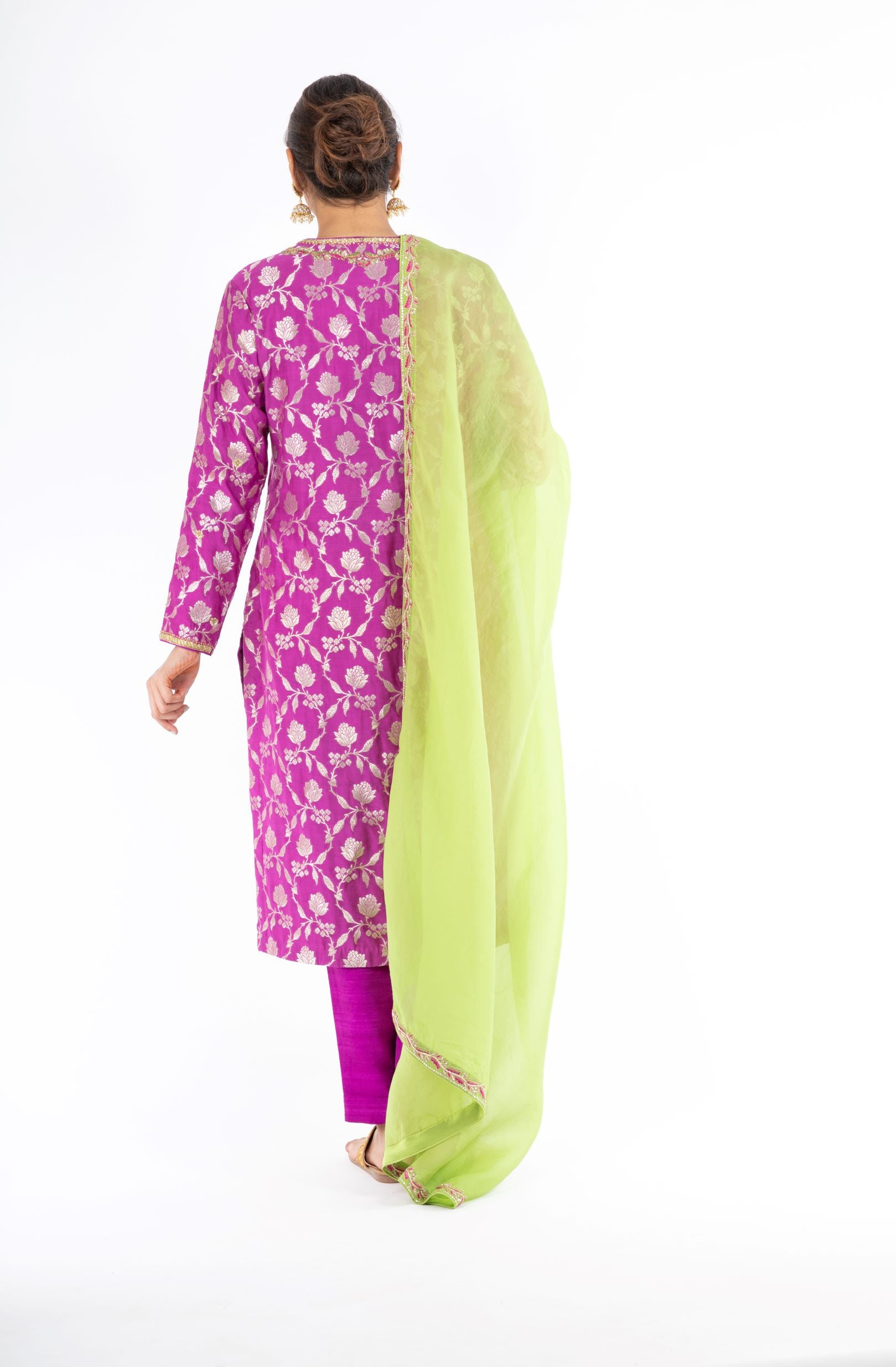 Amazing Purple Color Palm Silk Salwar Kameez
Amazing Purple Color Palm Silk Salwar Kameez
Are you looking to revamp your festive closet this season? Check out this Purple color palm silk salwar kameez. This Purple color palm silk salwar kameez is complemented with a green color organza silk dupatta. It is further enhanced with sequins and Kasab hand embroidery that gives you an elegant look. This outfit can bring out your feminine charm in the most sensual manner. From office parties to socializing or to everyday chores - you can carry this outfit at any place where you want to look your best.
Color - Purple
Set Inclusion - 1 Shirt, 1 Trouser and 1 Dupatta
Brand -  Panache Haute Couture
Fabric- Shirt - Palm Silk, Trouser - Raw Silk, Dupatta - Silk Organza
Note - Photos used here are without any editing and the product will be the same as the photos. Please note there is always a difference between computer screen colors and actual colors.