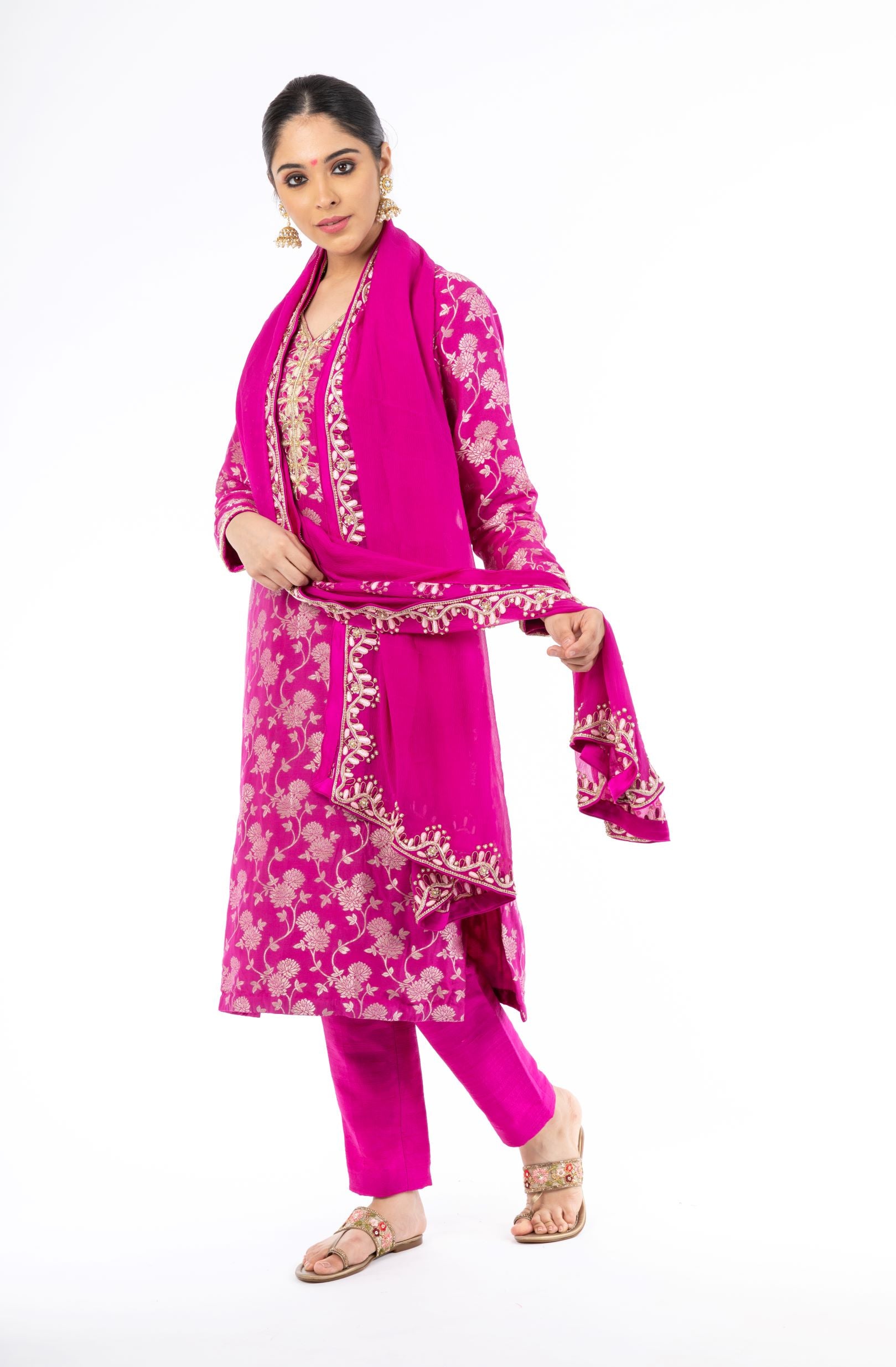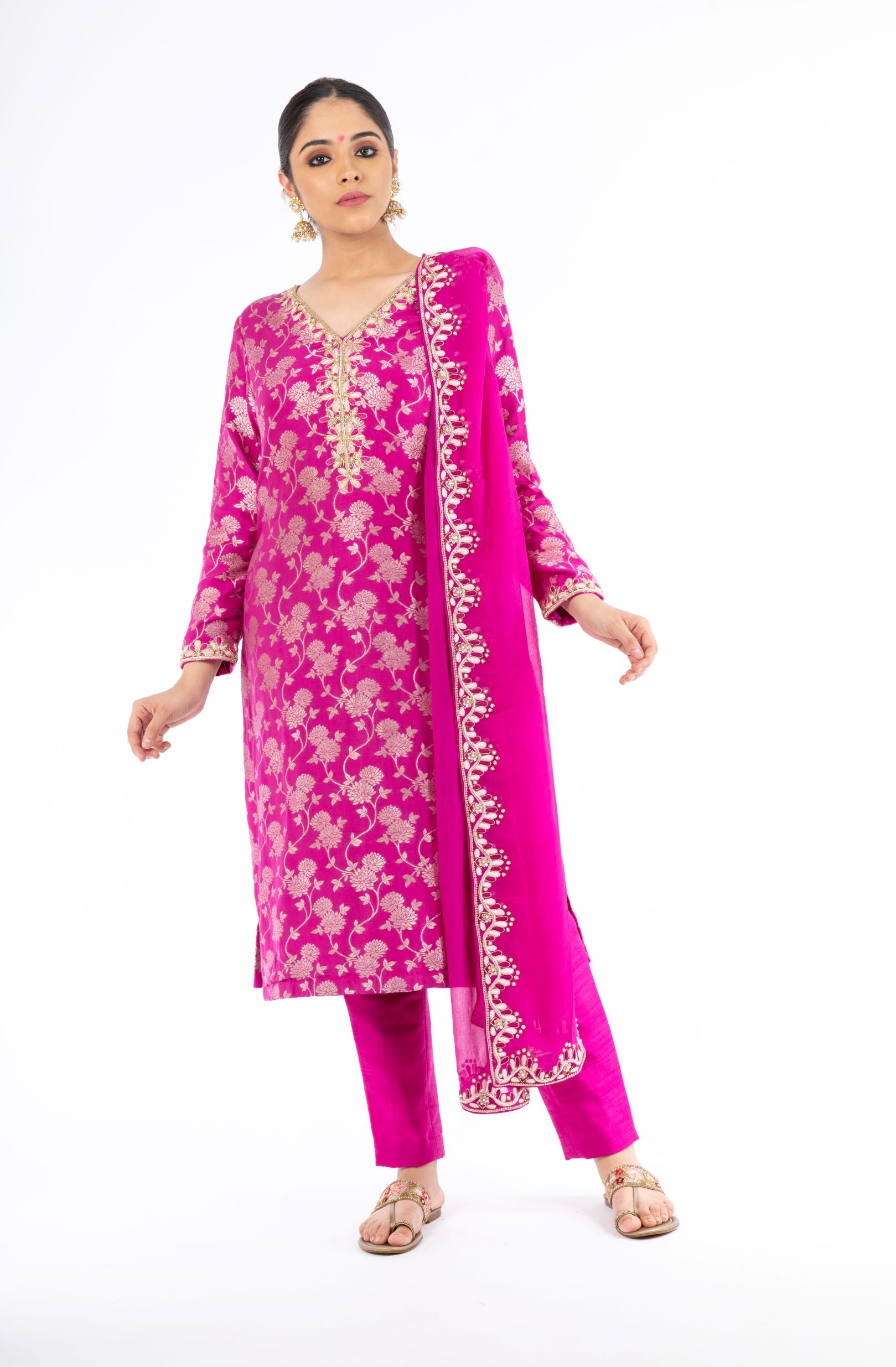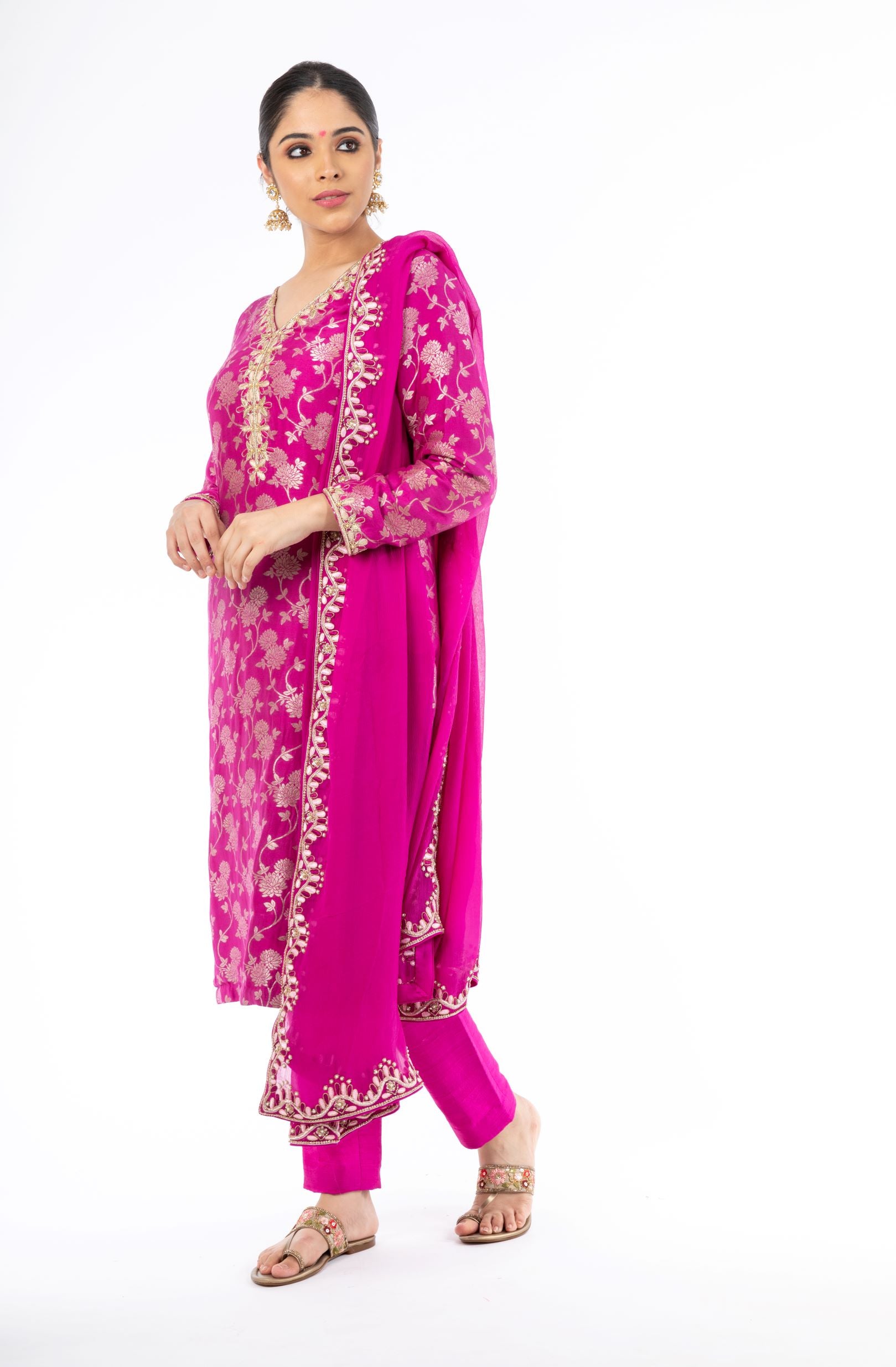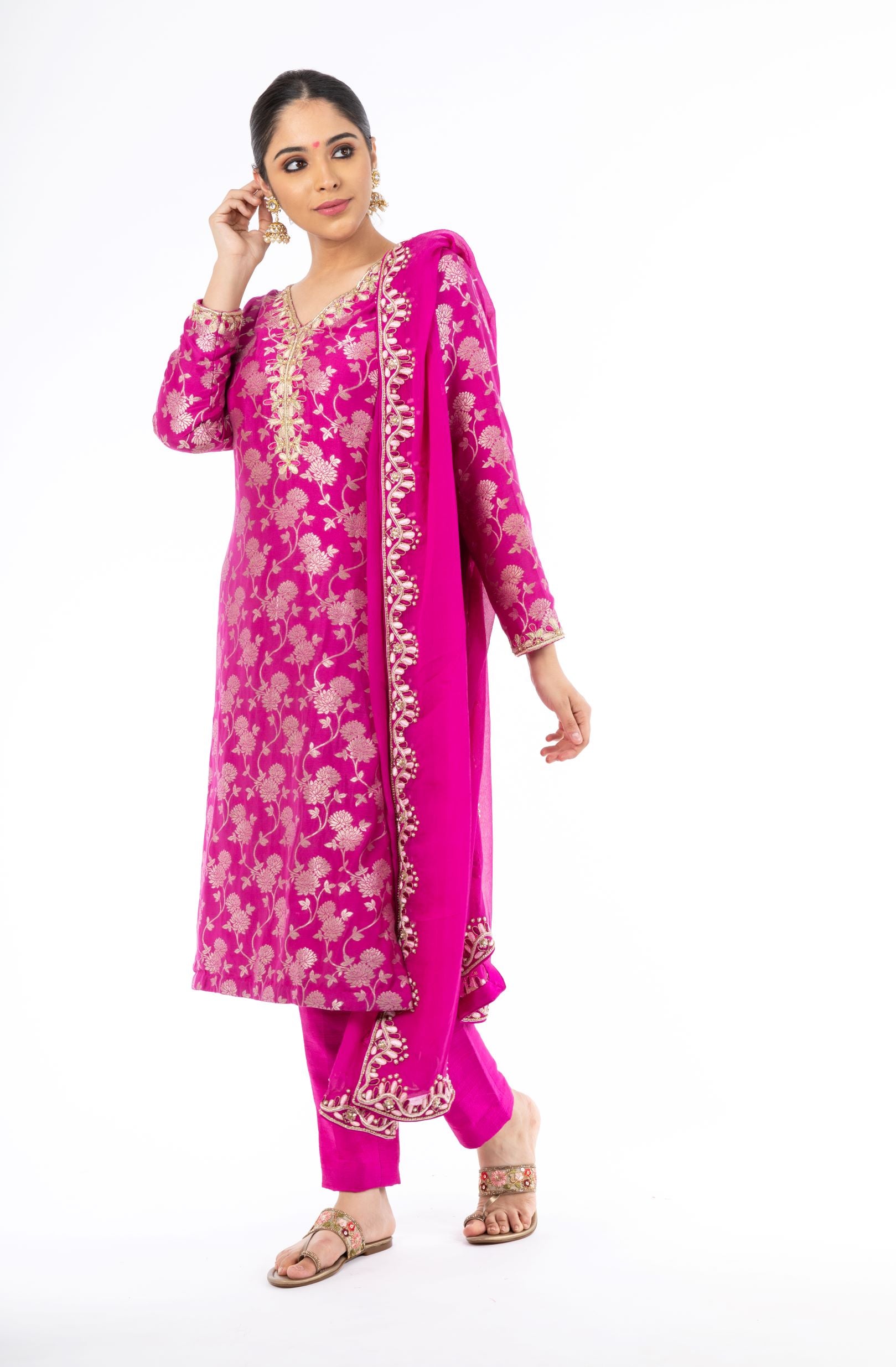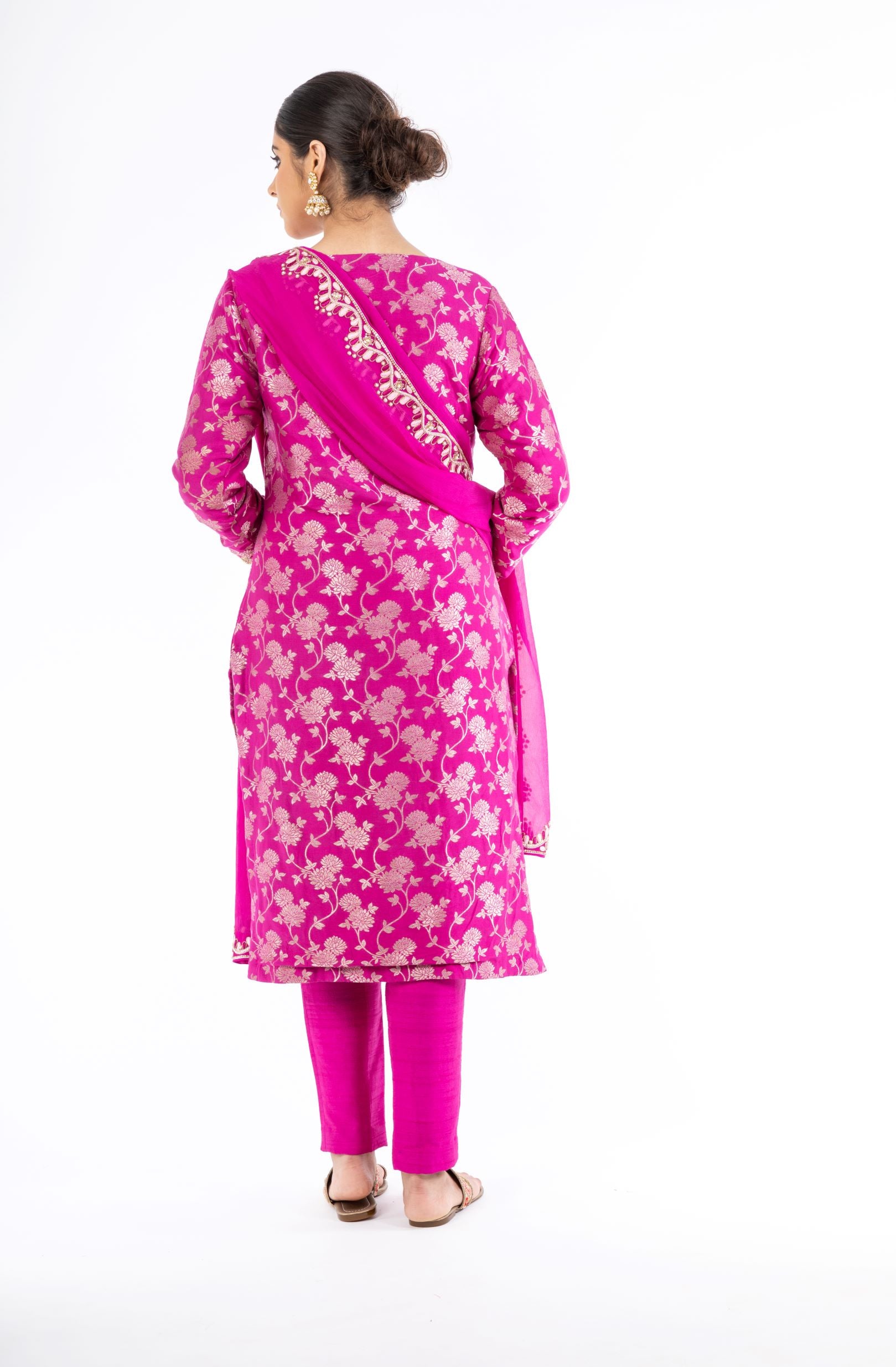 Alluring Magenta Color Palm Silk Salwar Kameez
Alluring Magenta Color Palm Silk Salwar Kameez
Do you have an office party to attend or any date to go to? Quickly grab this beautiful Magenta Color Palm Silk Salwar Kameez. This outfit is charmingly smart, versatile, and comfortable, which makes you stand apart from the crowd. It is an easy-to-wear outfit that you can comfortably wear in any event. It comes along with a Chinon dupatta and is enriched with handwork on the neck and dupatta that adds a glam look.
Color - Magenta
Set Inclusion - 1 Shirt, 1 Trouser and 1 Dupatta
Brand -  Panache Haute Couture
Fabric- Shirt - Palm Silk, Trouser - Raw Silk, Dupatta - Chinon Chiffon
Note - Photos used here are without any editing and the product will be the same as the photos. Please note there is always a difference between computer screen colors and actual colors.