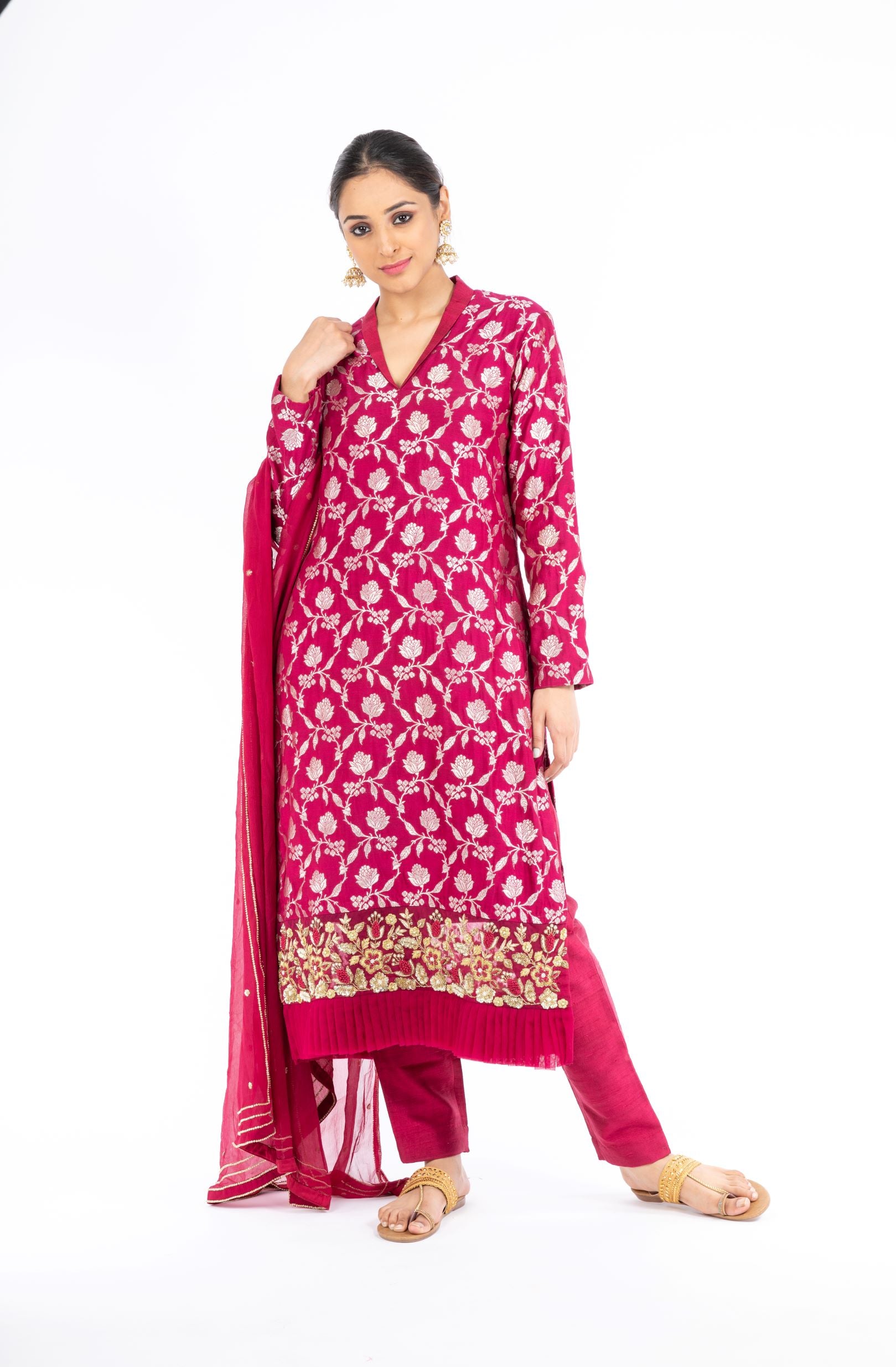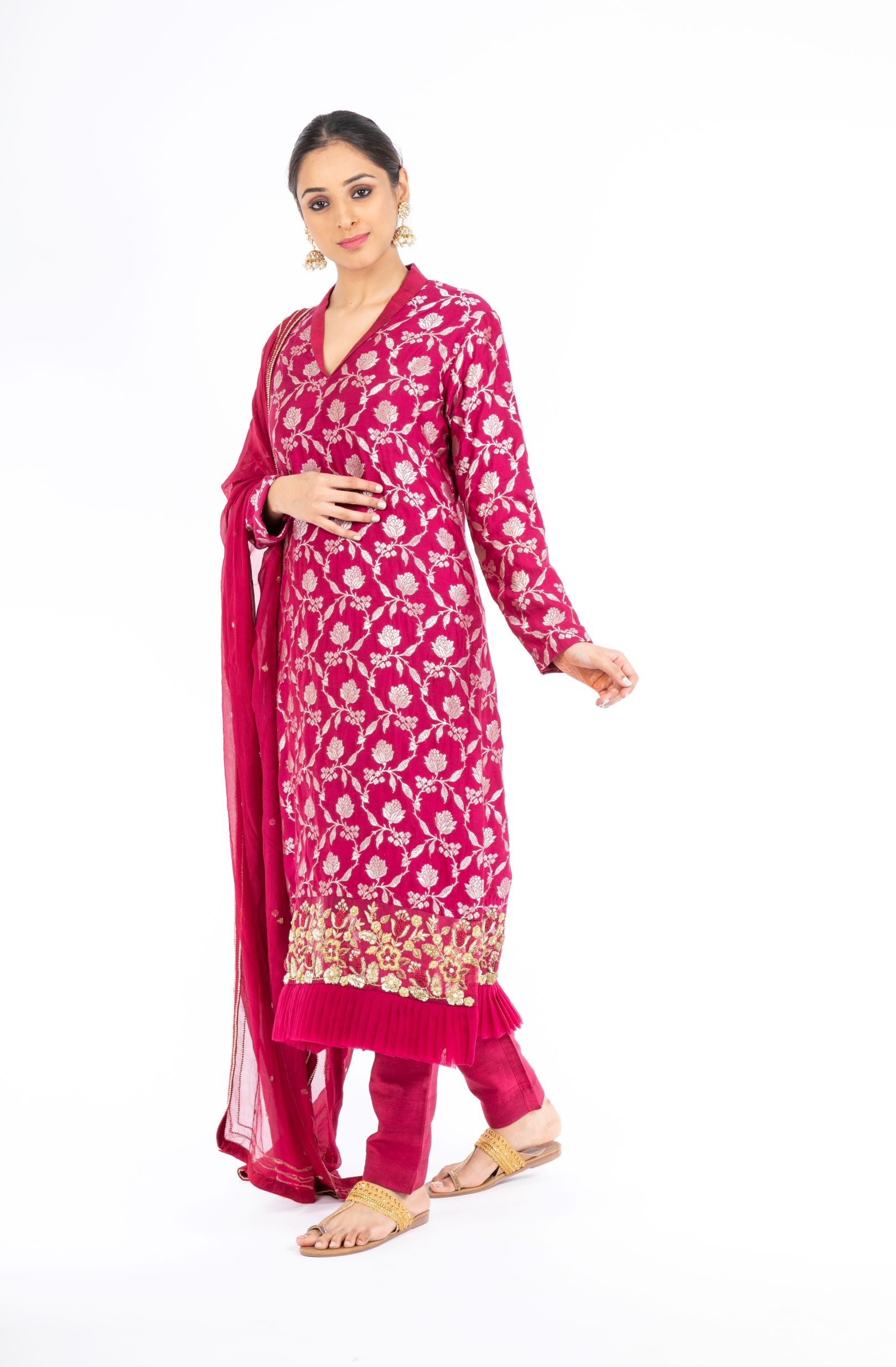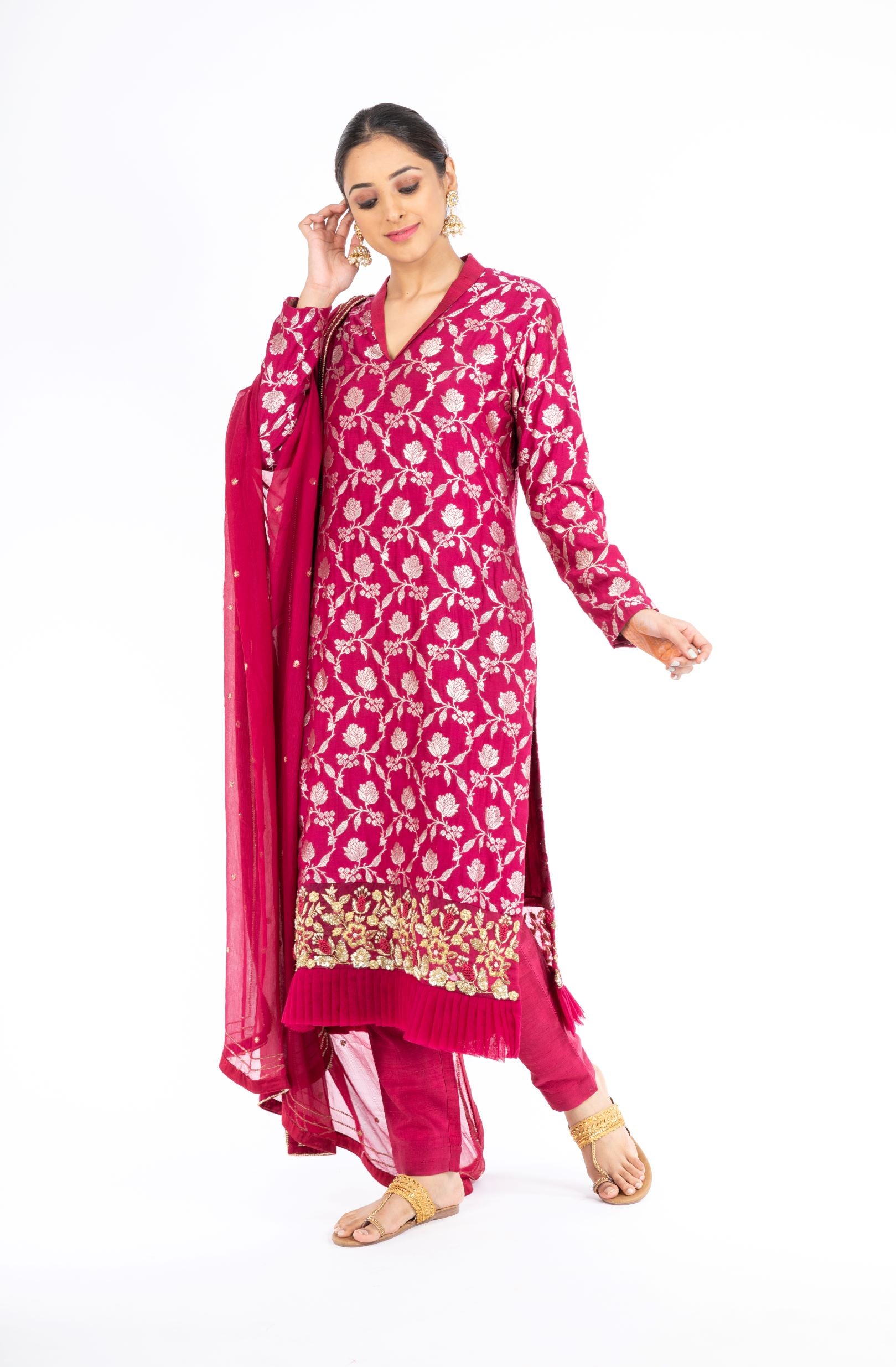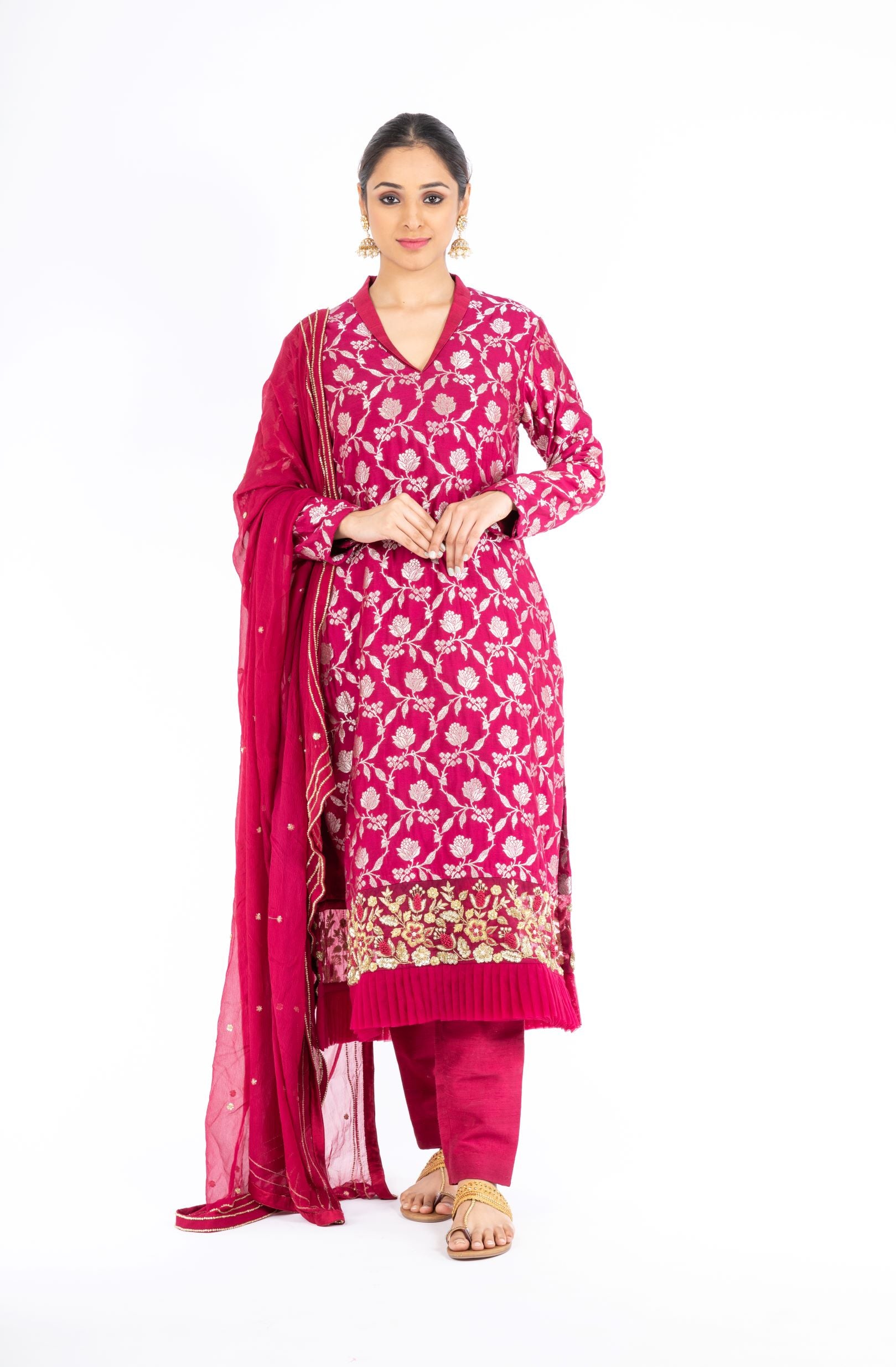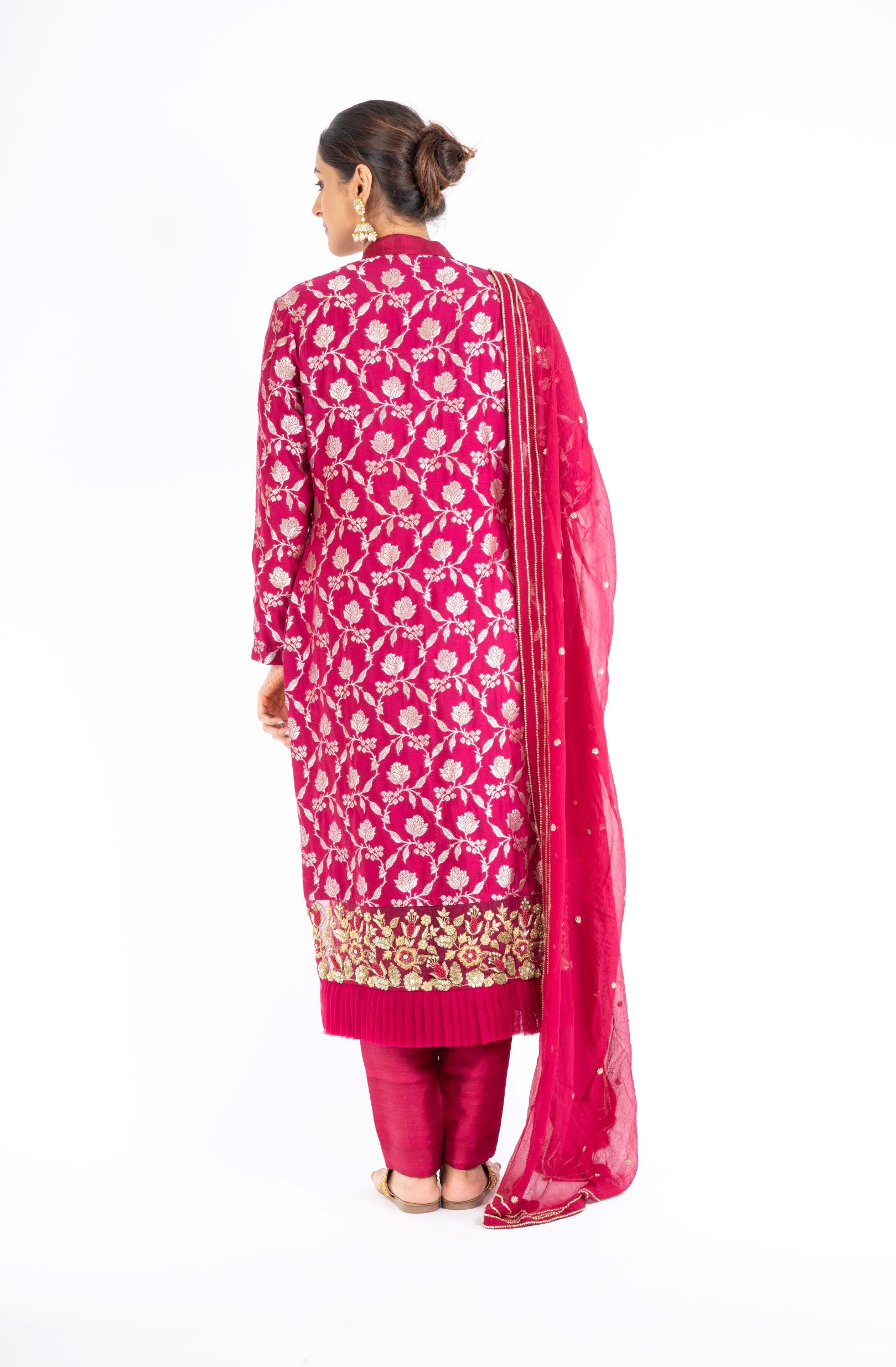 Adorning Rubine Red Palm Silk Salwar Kameez
Adorning Rubine Red Palm Silk Salwar Kameez
Salwar kameez is the most worn attire by women. When it comes to choosing the attire which is comfortable and super-stylish, nothing beats the elegant look of salwar kameez. Made from high-quality fiber, this Rubine Red Palm Silk Salwar Kameez is the best outfit that you can wear on any occasion. It comes along with a Chinon dupatta and Handloom raw silk. It is enriched with a hand embroidery work that enhances the look of your outfit. This attire leaves a strong impression on the viewers and is versatile enough to outplay places and occasions.

Color - Rubine Red
Set Inclusion - 1 Shirt, 1 Trouser and 1 Dupatta
Brand -  Panache Haute Couture
Fabric- Shirt - Palm Silk, Trouser - Raw Silk, Dupatta - Chinon 
Note - Photos used here are without any editing and the product will be the same as the photos. Please note there is always a difference between computer screen colors and actual colors.