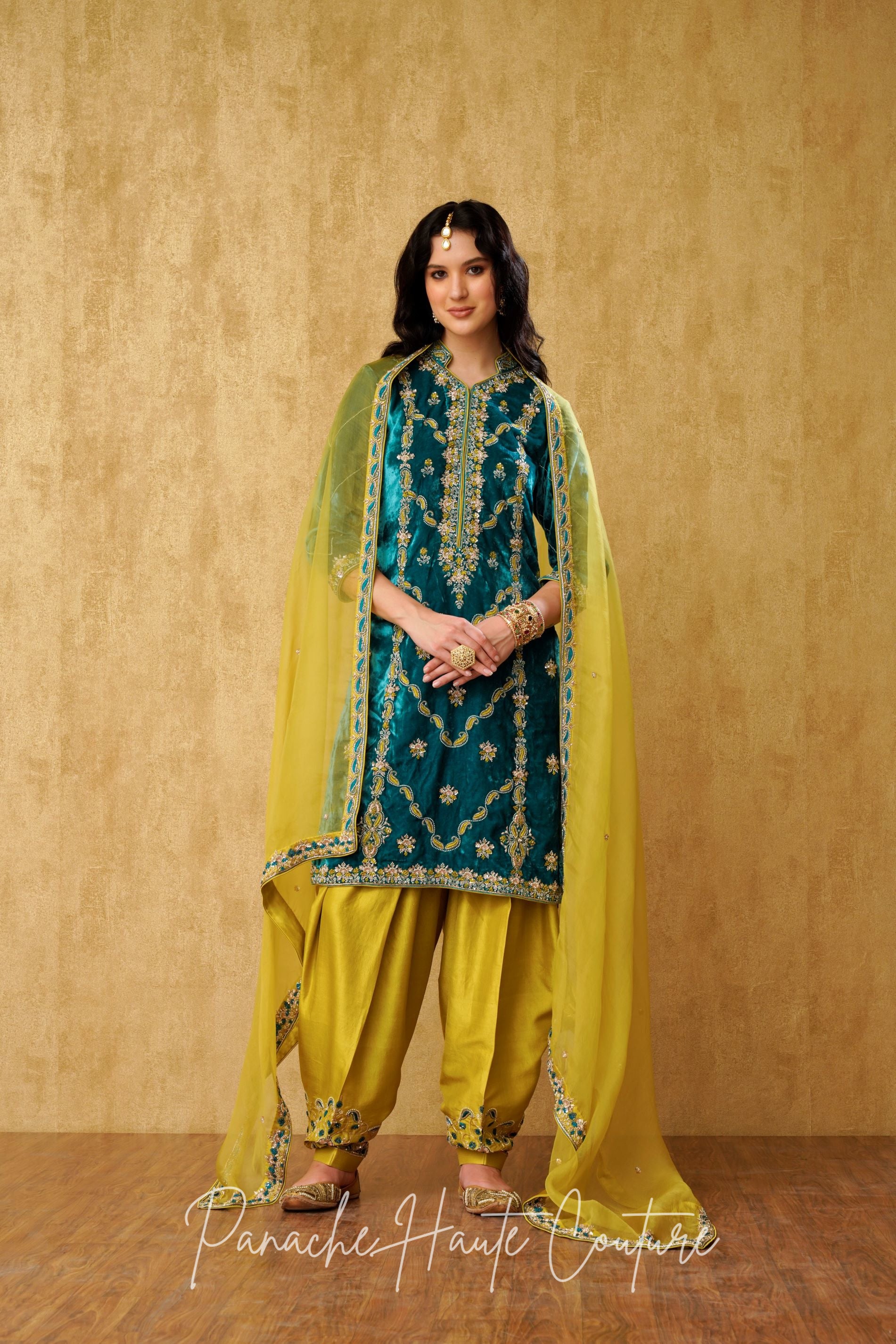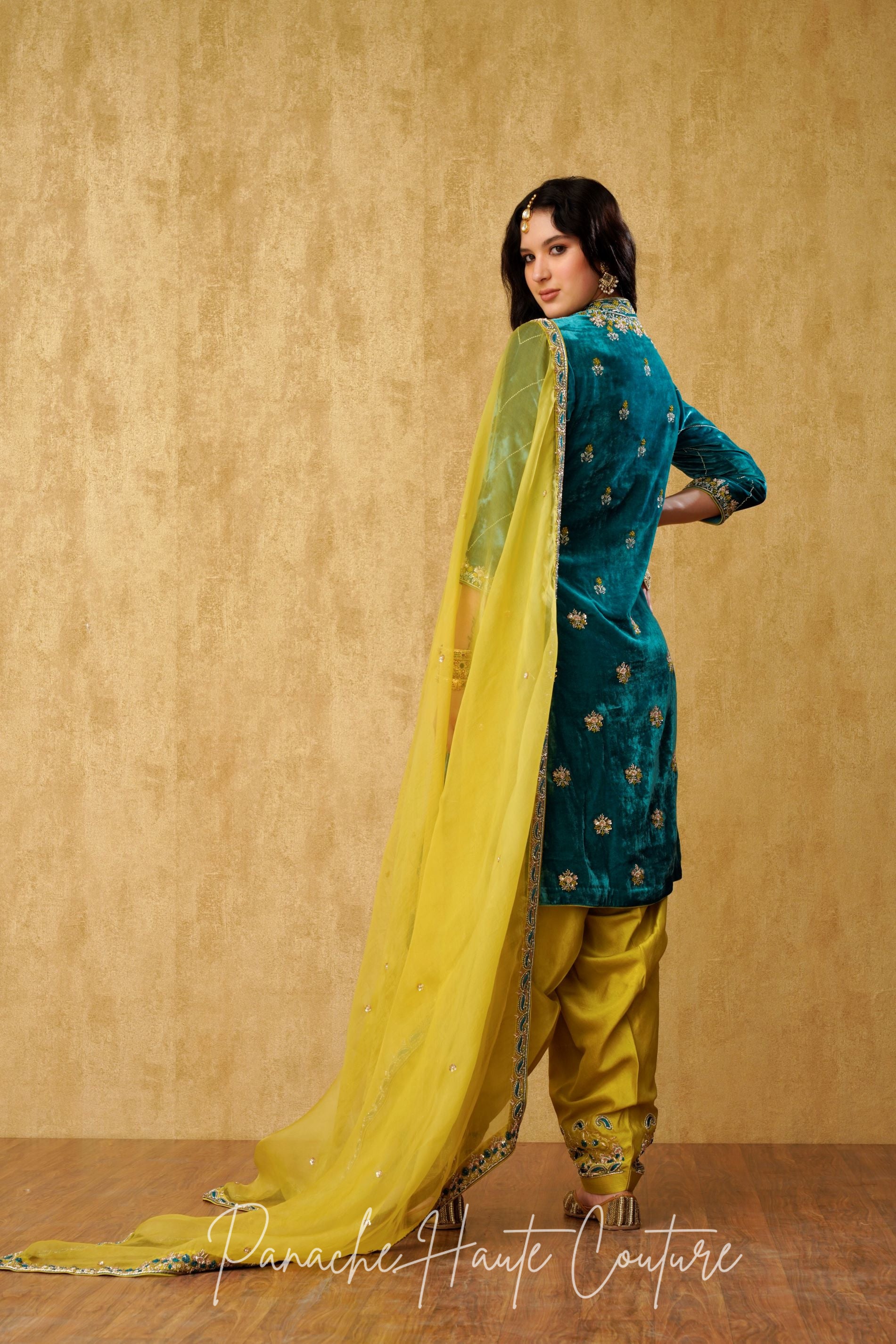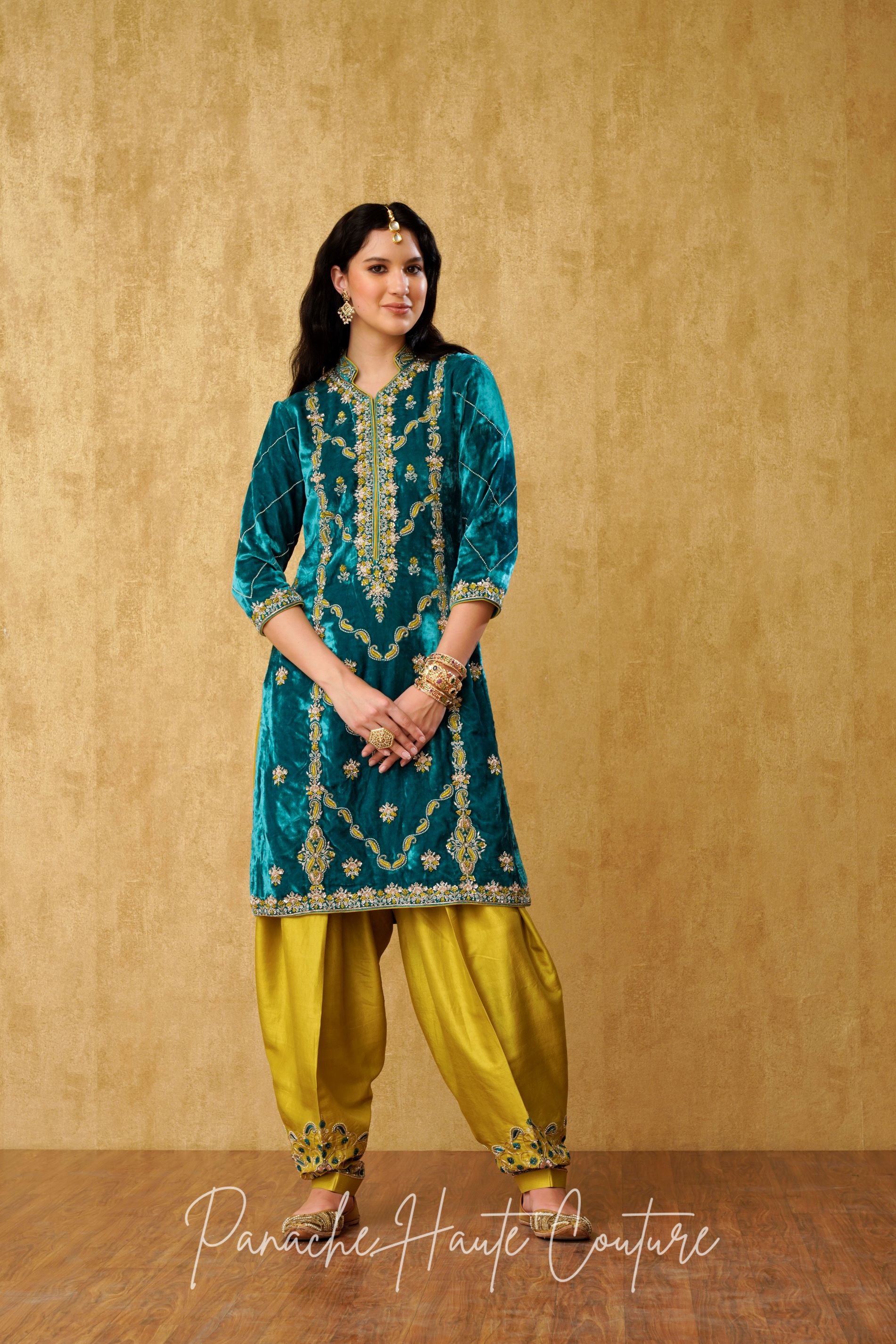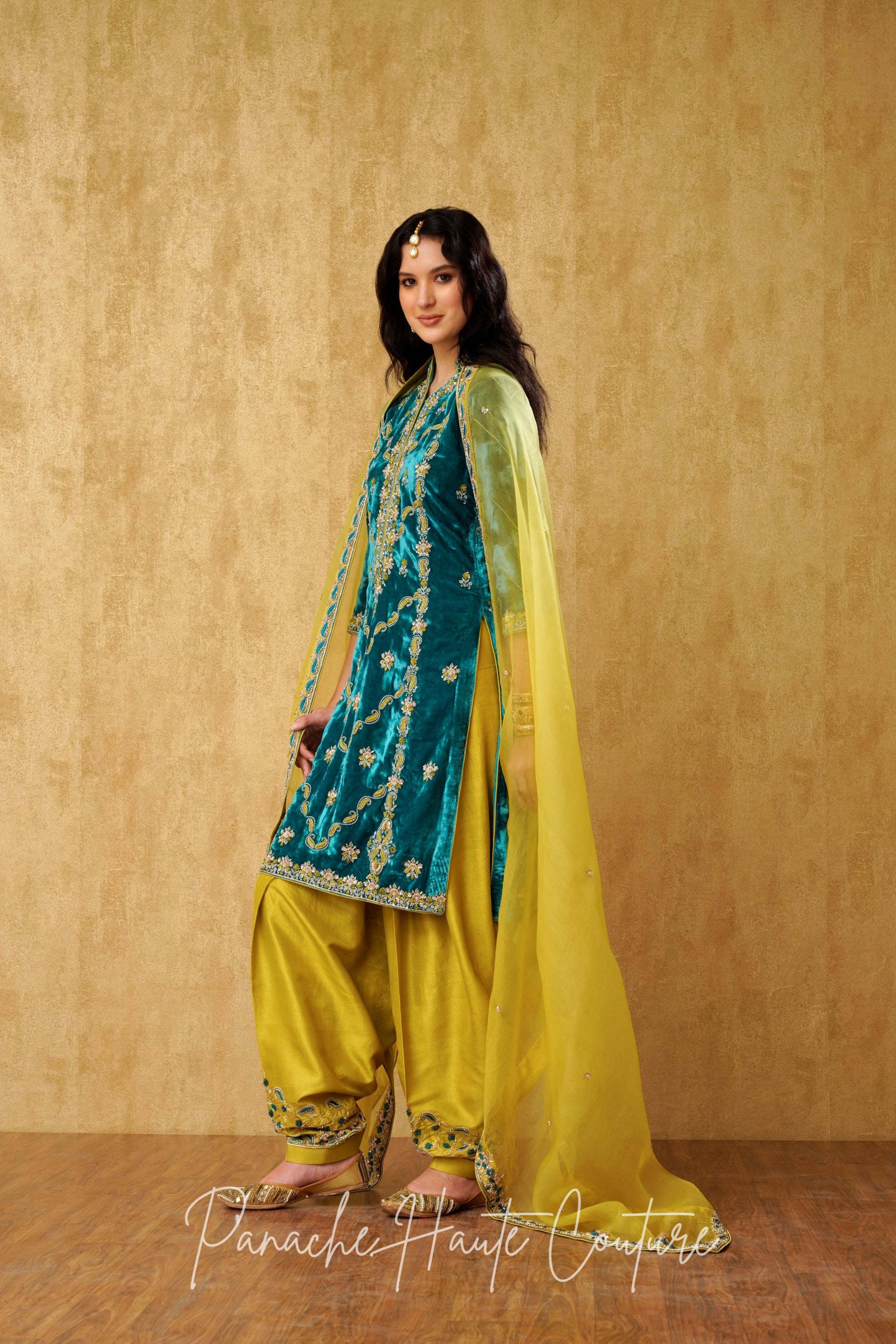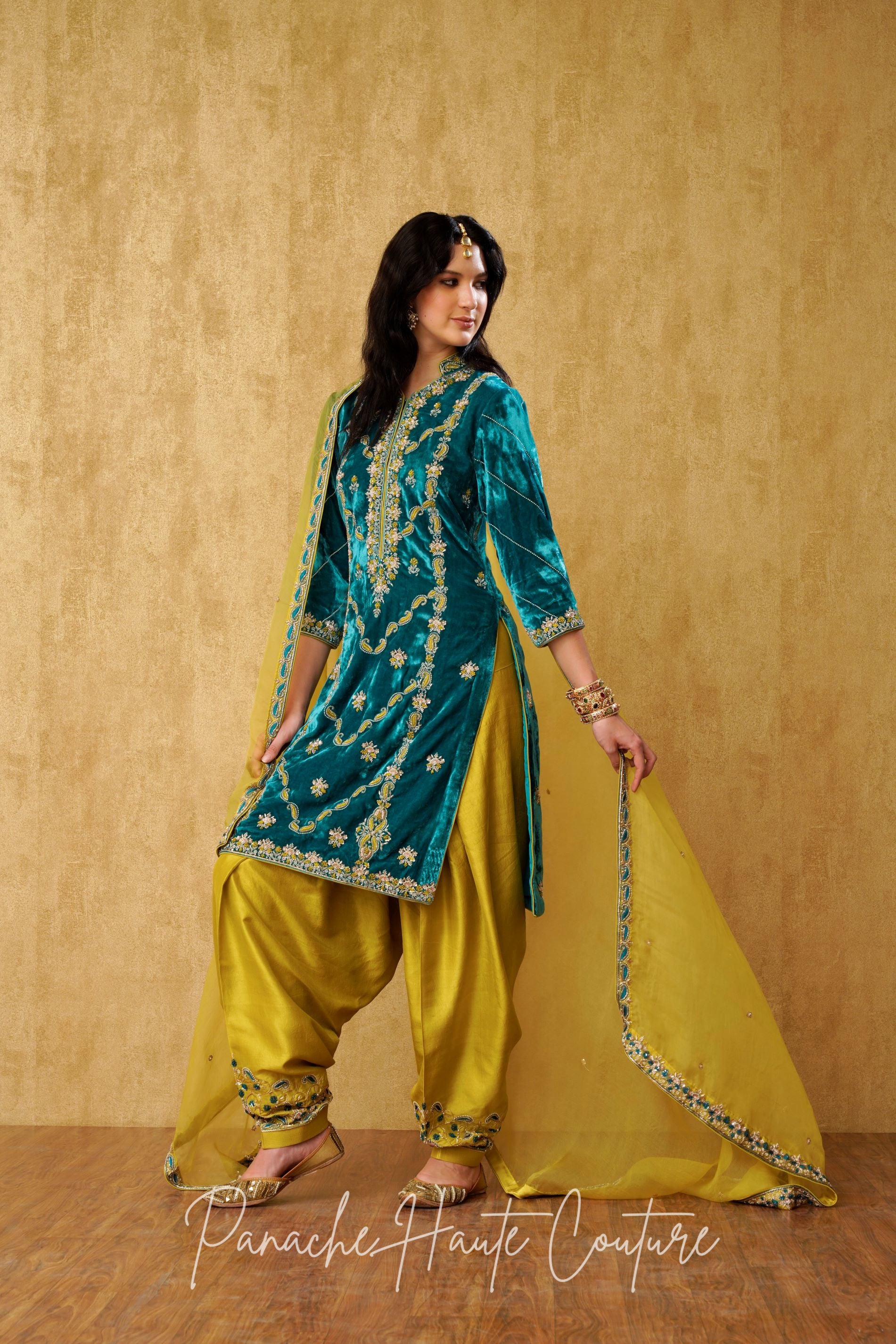 Teal Blue and Chartreuse Yellow Silk Punjabi Suit: Elegant Ethnic Wear for Women
690
WinterRomance-004TealCharteuse
"Teal Blue Royal Silk Velvet Kameez with Hand Embroidery and Chartreuse Yellow Silk Salwar: A Luxurious Punjabi Suit for Women"
This stunning Punjabi suit combines the richness of teal blue silk velvet with the delicate hand embroidery to create a truly regal look. The kameez features intricate hand embroidery, adding to its luxurious appeal. The salwar is made of chartreuse yellow silk fabric, also with hand embroidery, which perfectly complements the teal blue kameez.
To complete the traditional look, the suit comes with a silk organza dupatta, which is also beautifully hand embroidered. This Punjabi suit is perfect for any special occasion, from weddings to festive celebrations. Its luxurious and elegant design is sure to turn heads and make you feel like royalty.
Overall, this Punjabi suit is a perfect blend of traditional and contemporary styles, making it a must-have addition to any woman's ethnic wear collection.
---
Brand: Panache Haute Couture
Collection Name: Winter Romance         
Availability: Online and In-store
Embroidery: Hand-Embroidery
Fabric: Kameez; Silk Velvet   Salwar; Plain Silk Chunni / Dupatta; Silk Organza
Customisations:  You have the option to change the color of the garment. Please contact our Sales Team through WhatsApp +61470219564 to discuss your requirements.
---
Disclaimer: The model is of AU size 8 and 5'7" of height.