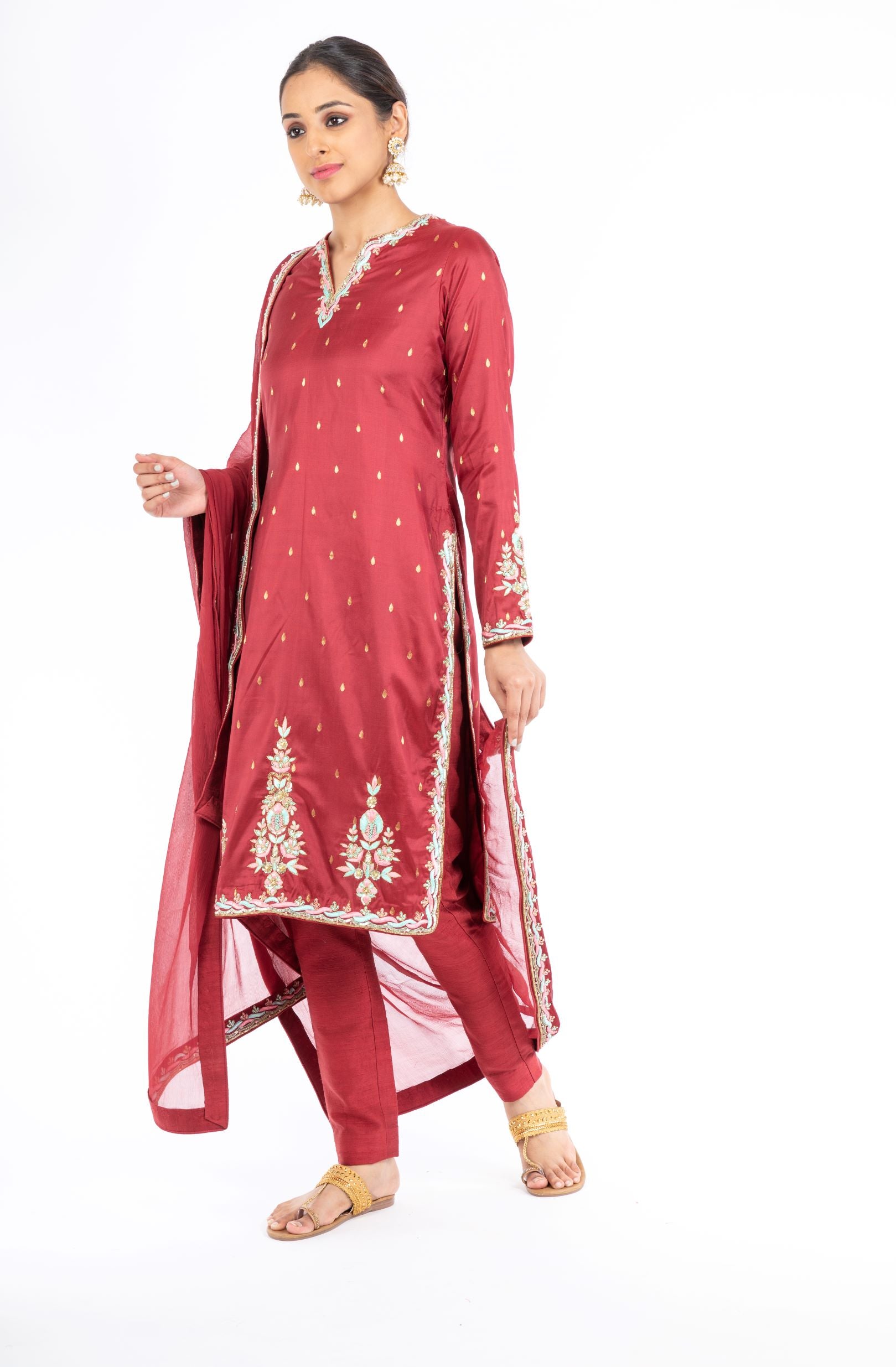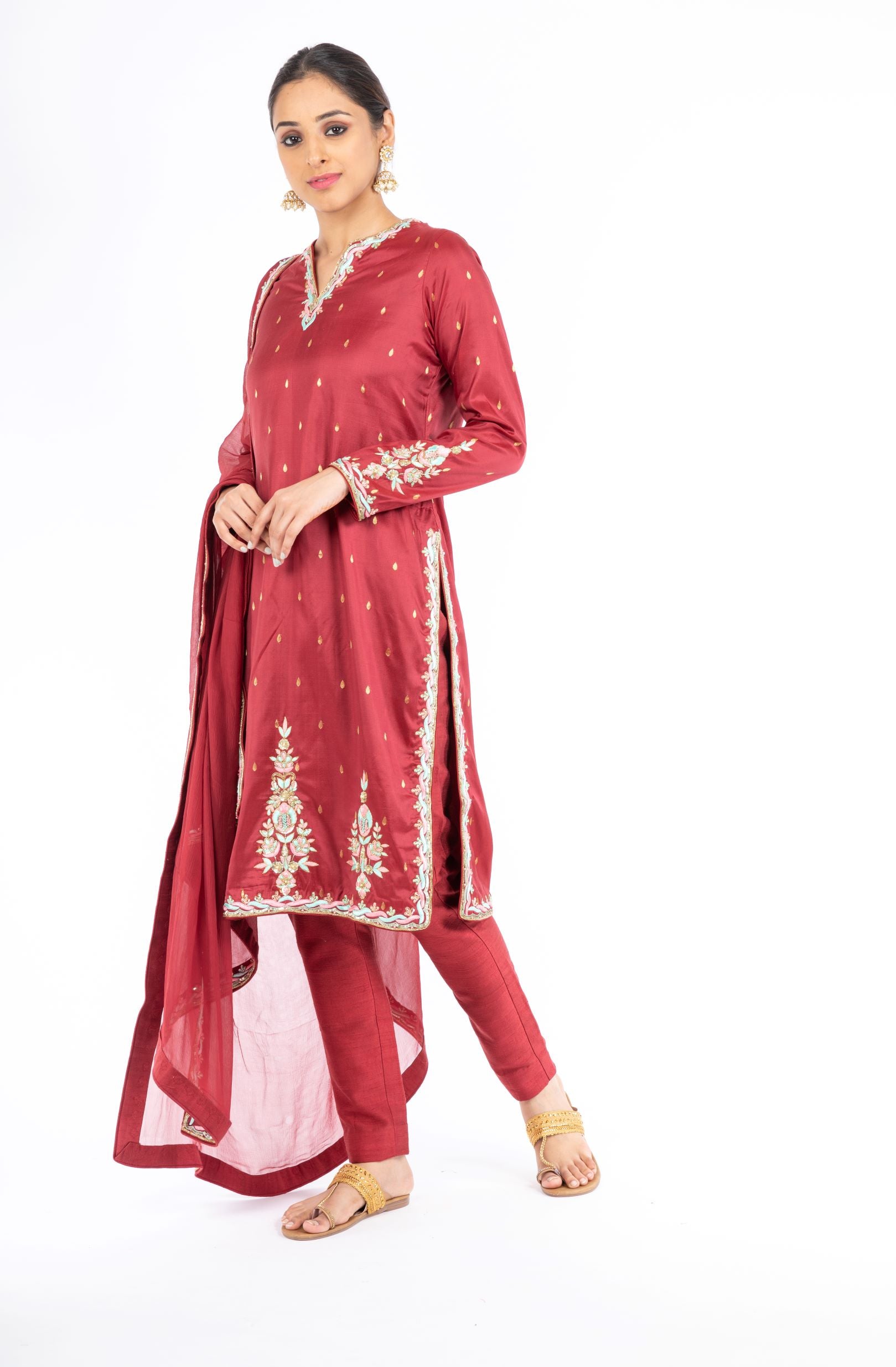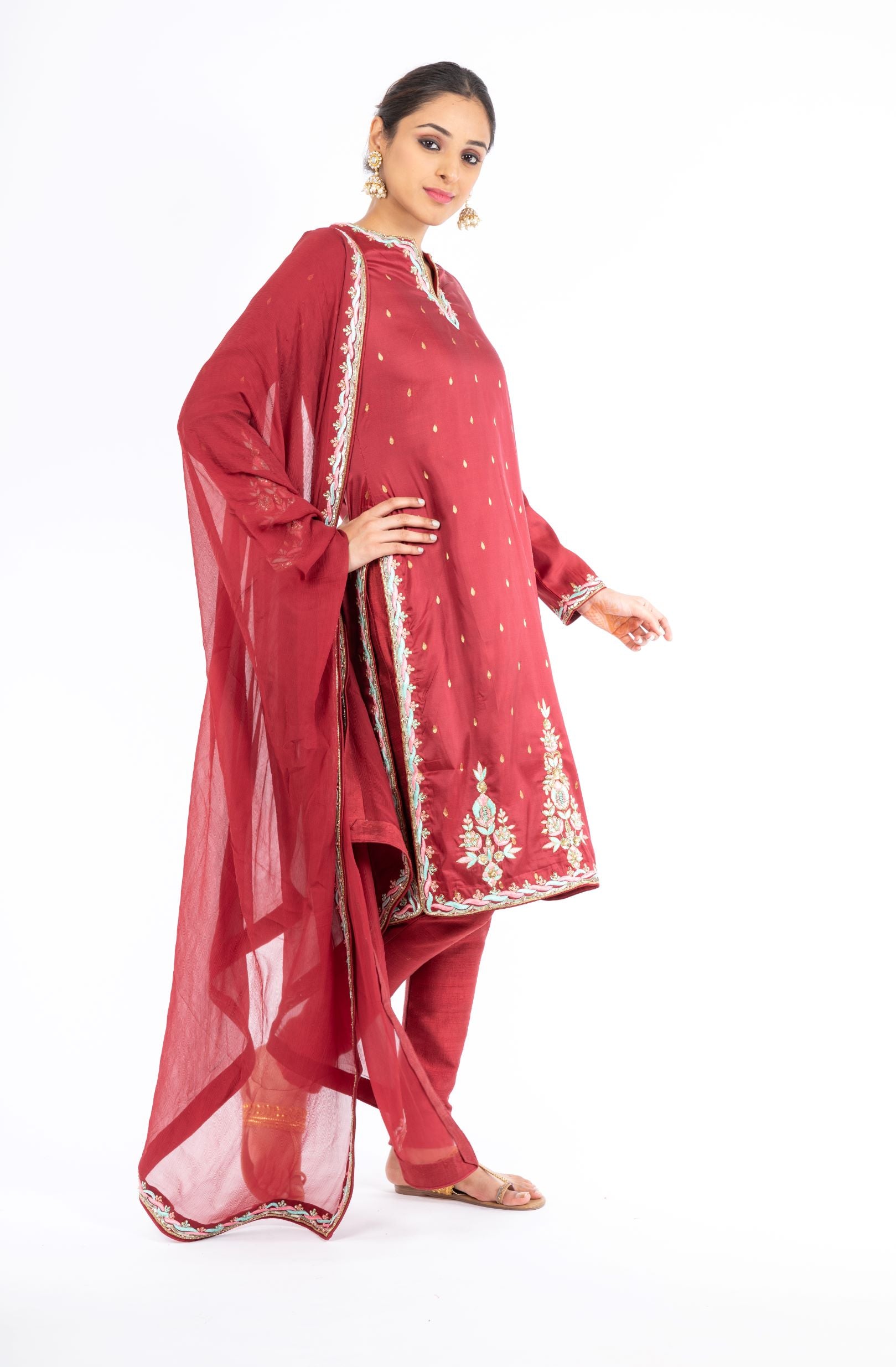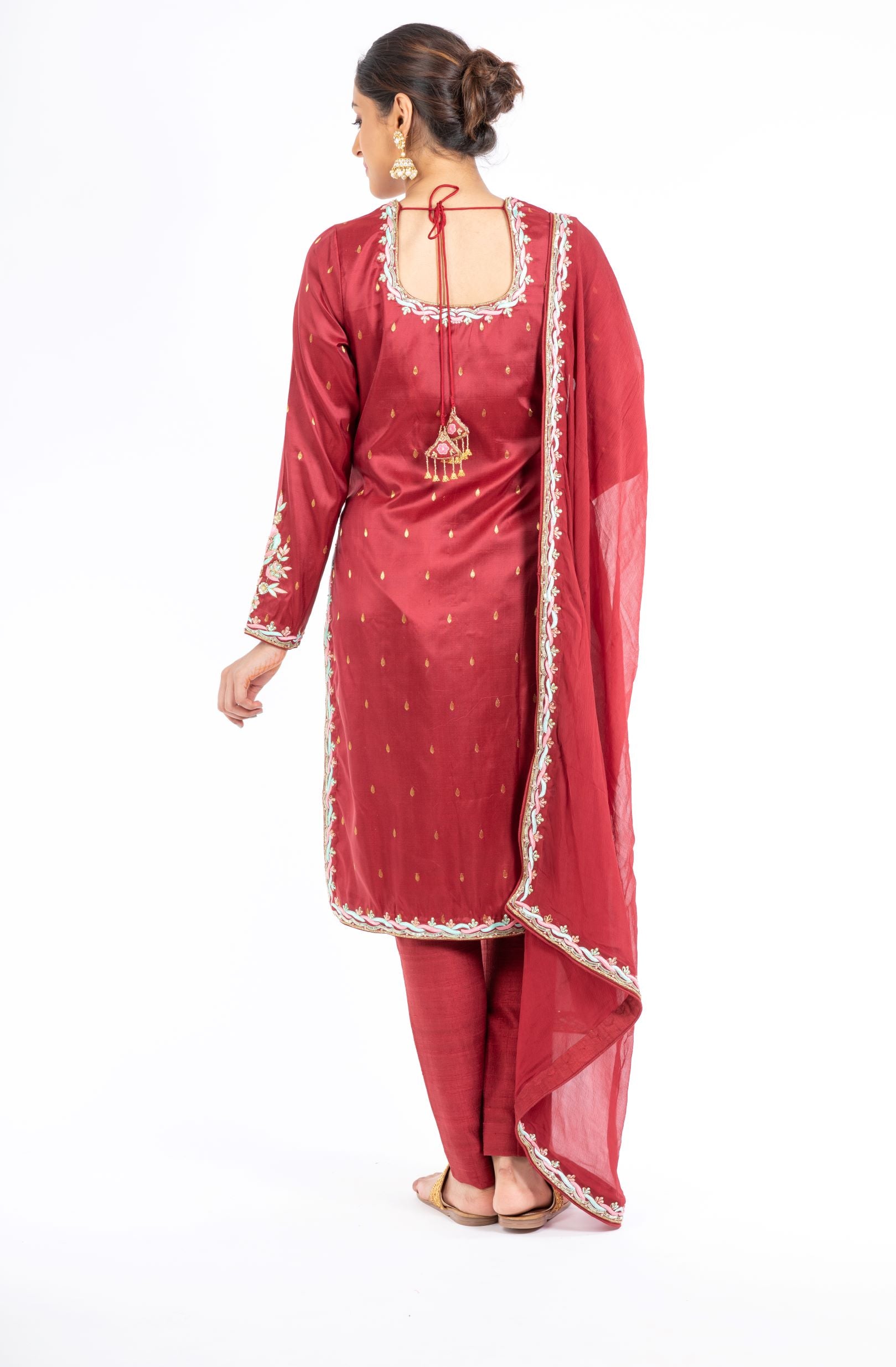 Attractive Daredevil Handloom Silk Salwar Kameez with Dupatta
Attractive Daredevil Handloom Silk Salwar Kameez with Dupatta
Salwar and kameez is the lifeblood of the Indian woman wardrobe. No matter how many designers dresses a woman has in her closet, she will always look for a salwar kameez to wear on any Indian festival. This festive season adds bling to your wardrobe with this charming silk salwar kameez. This Daredevil Handloom Silk salwar kameez is an easy-to-wear outfit that has been further enhanced with hand embroidery on shirt and dupatta. It is an outfit that has been meticulously designed for all those women whose style speaks volumes about ethnicity.
Color - Daredevil Red
Set Inclusion - 1 Shirt, 1 Trouser and 1 Dupatta
Brand -  Panache Haute Couture
Fabric- Shirt - Pure Silk, Trouser - Raw Silk, Dupatta - Chinon Chiffon
Note - Photos used here are without any editing and the product will be the same as the photos. Please note there is always a difference between computer screen colors and actual colors.