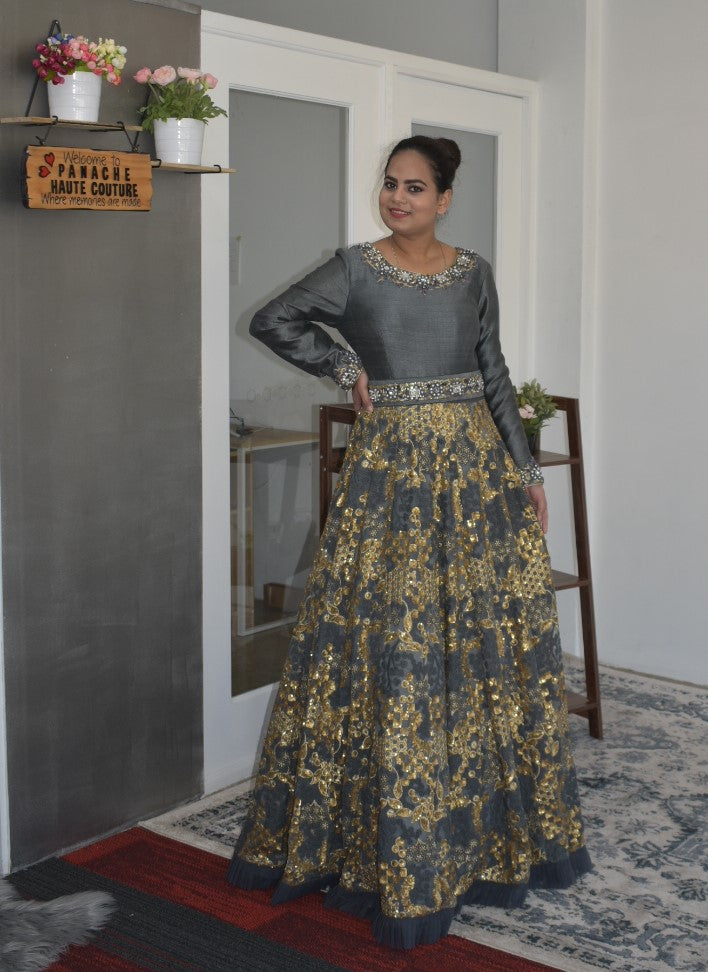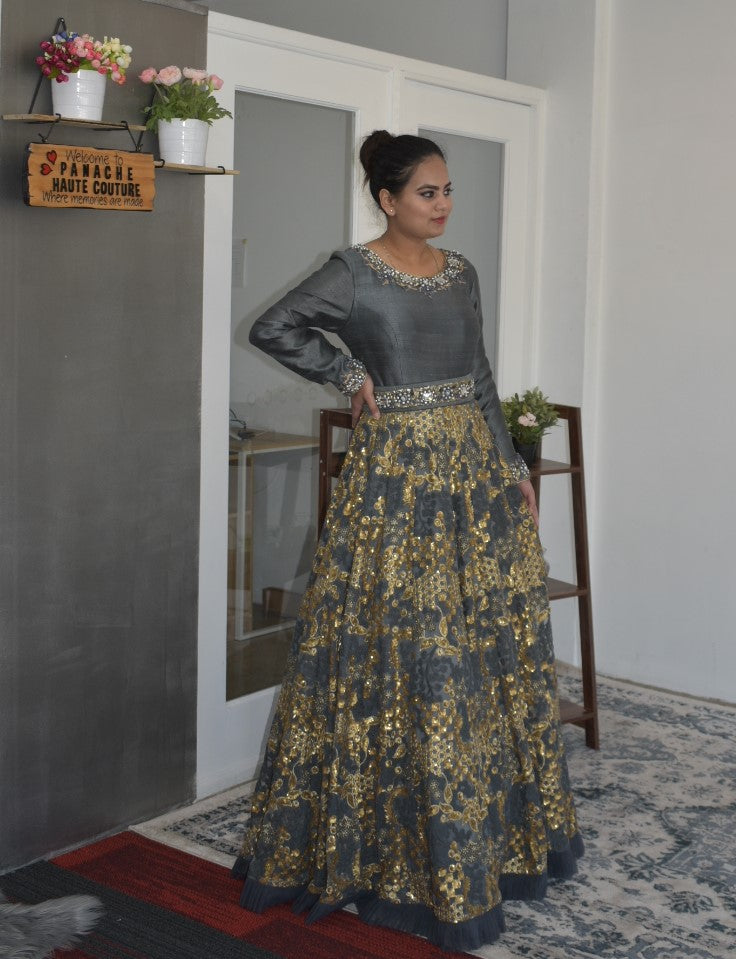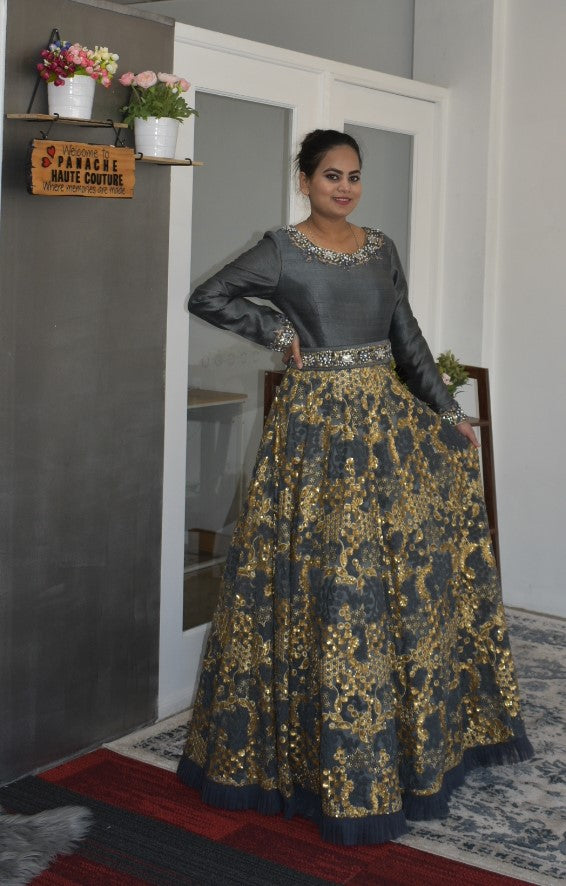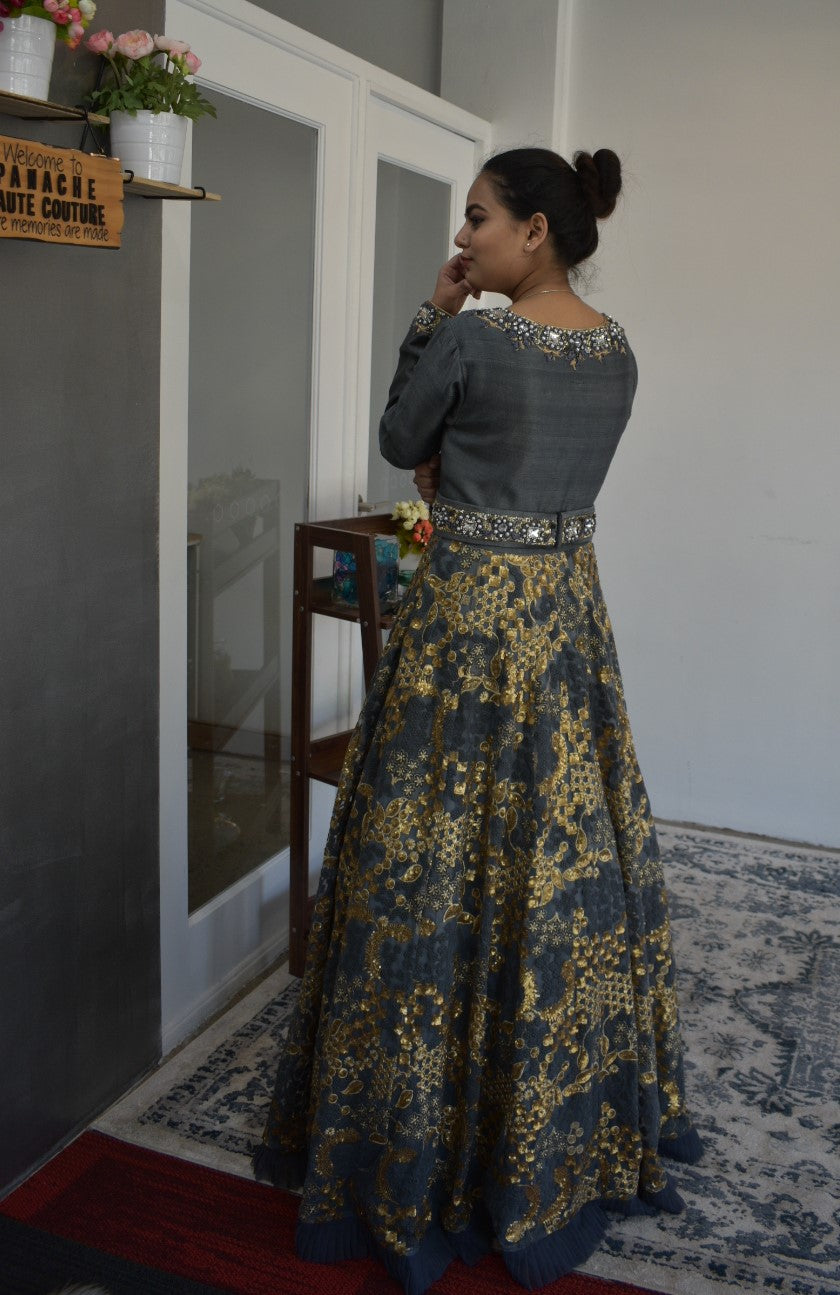 Pleasant Partywear Grey Color Gown with a Detachable Belt
Pleasant Partywear Grey Color Gown with a Detachable Belt
Be a confident diva dressed in this alluring grey color partywear gown. This beautiful gown has been designed, keeping in mind the latest trends and fashion. The lower part of the gown is beautified with all over detailed sequins and thread embroidery work. The upper part of this gown is made up of raw silk and enriched with hand-embroidered work on the neckline and hem of the sleeves. It also comes along with a detachable embroidered belt that separates the bodice and skirt. Women can buy this outfit for their upcoming functions, parties, and weddings.
Colour - Cool Grey 9
Set Inclusion - Gown
Brand -  Panache Haute Couture
Fabric- Skirt Part - Embroidered Tulle Net, Bodice - 100% Raw Silk
Note - Photos used here are without any editing and the product will be the same as the photos. The Colour can be customized according to your requirements.