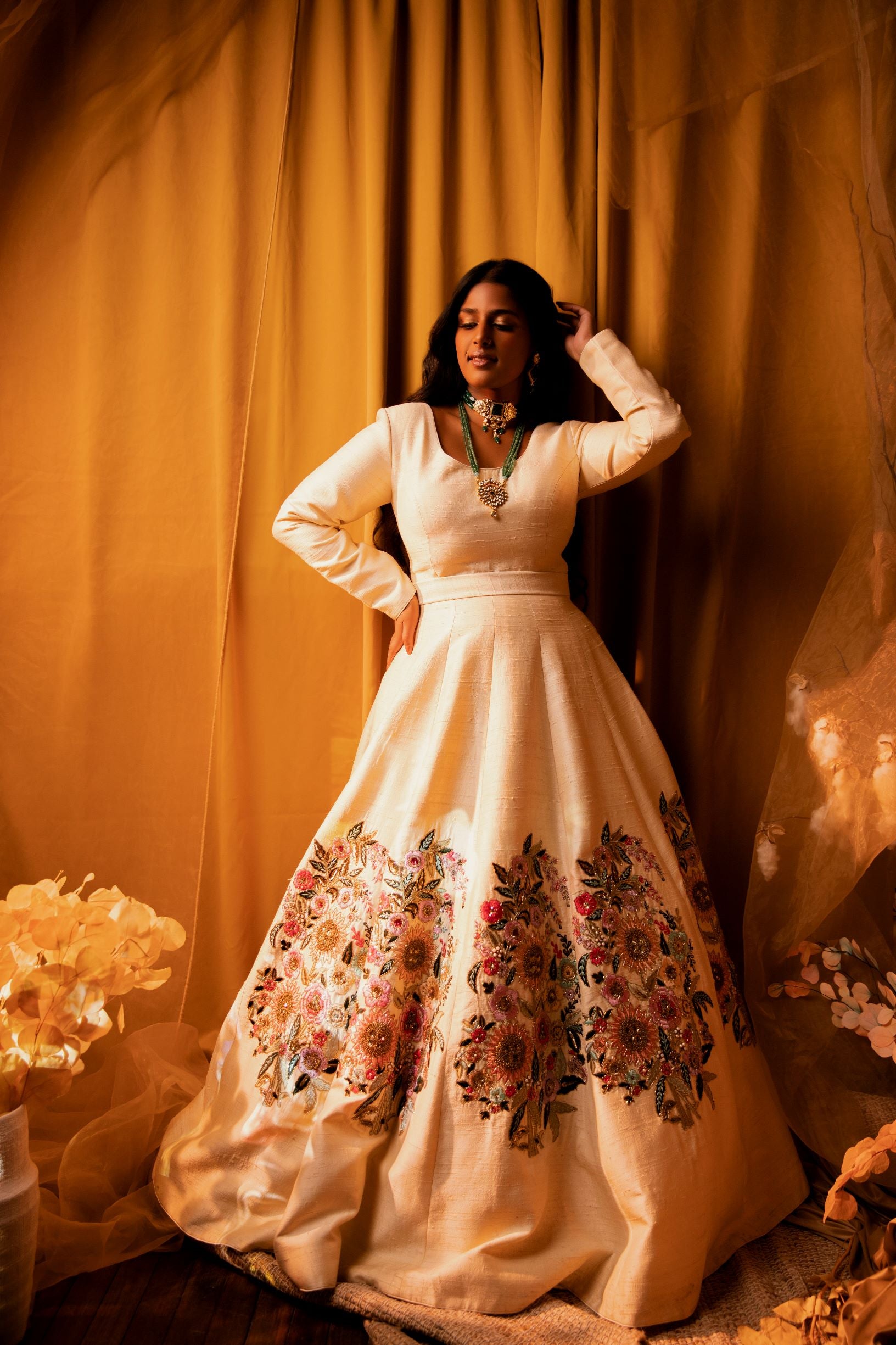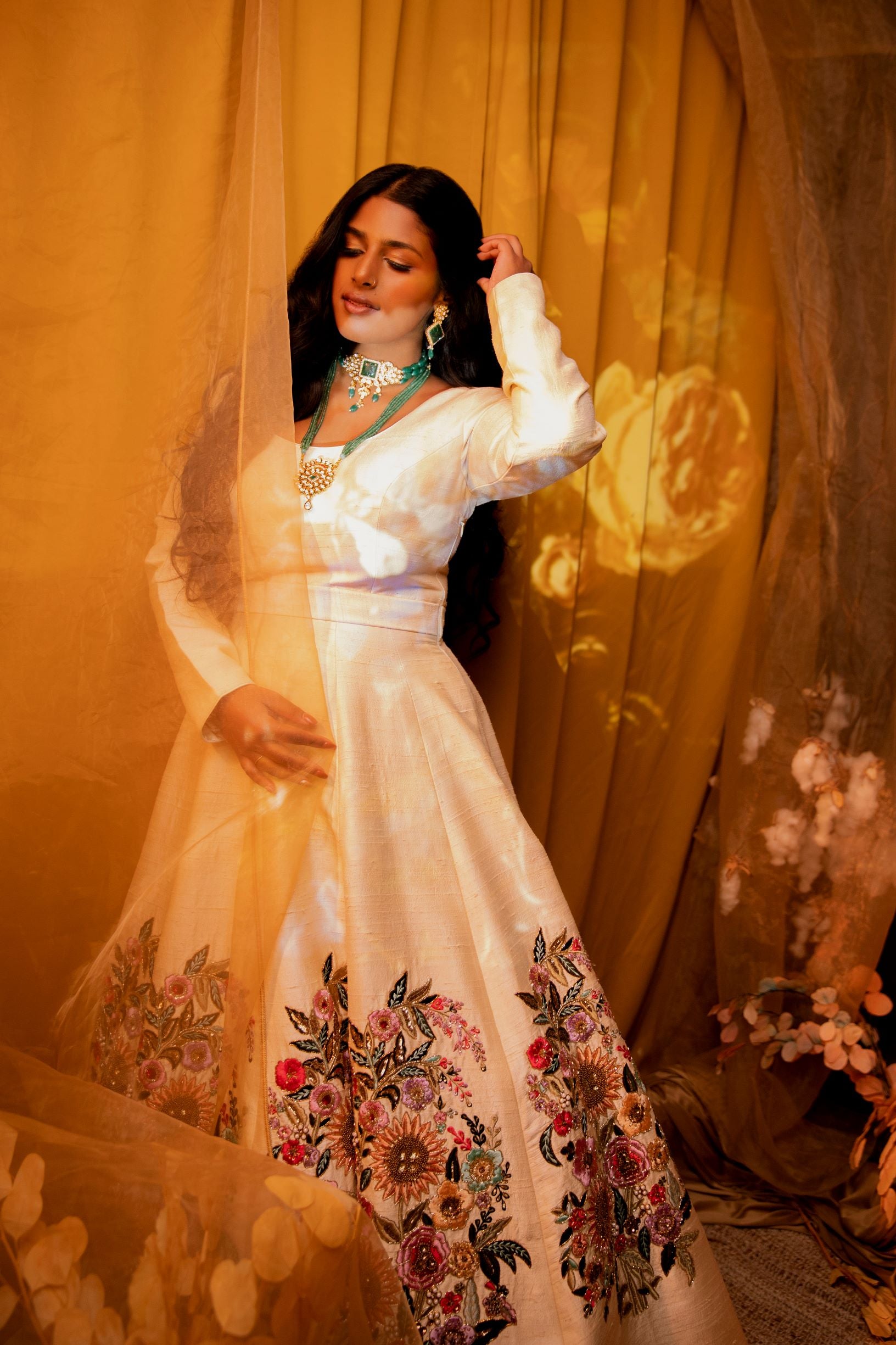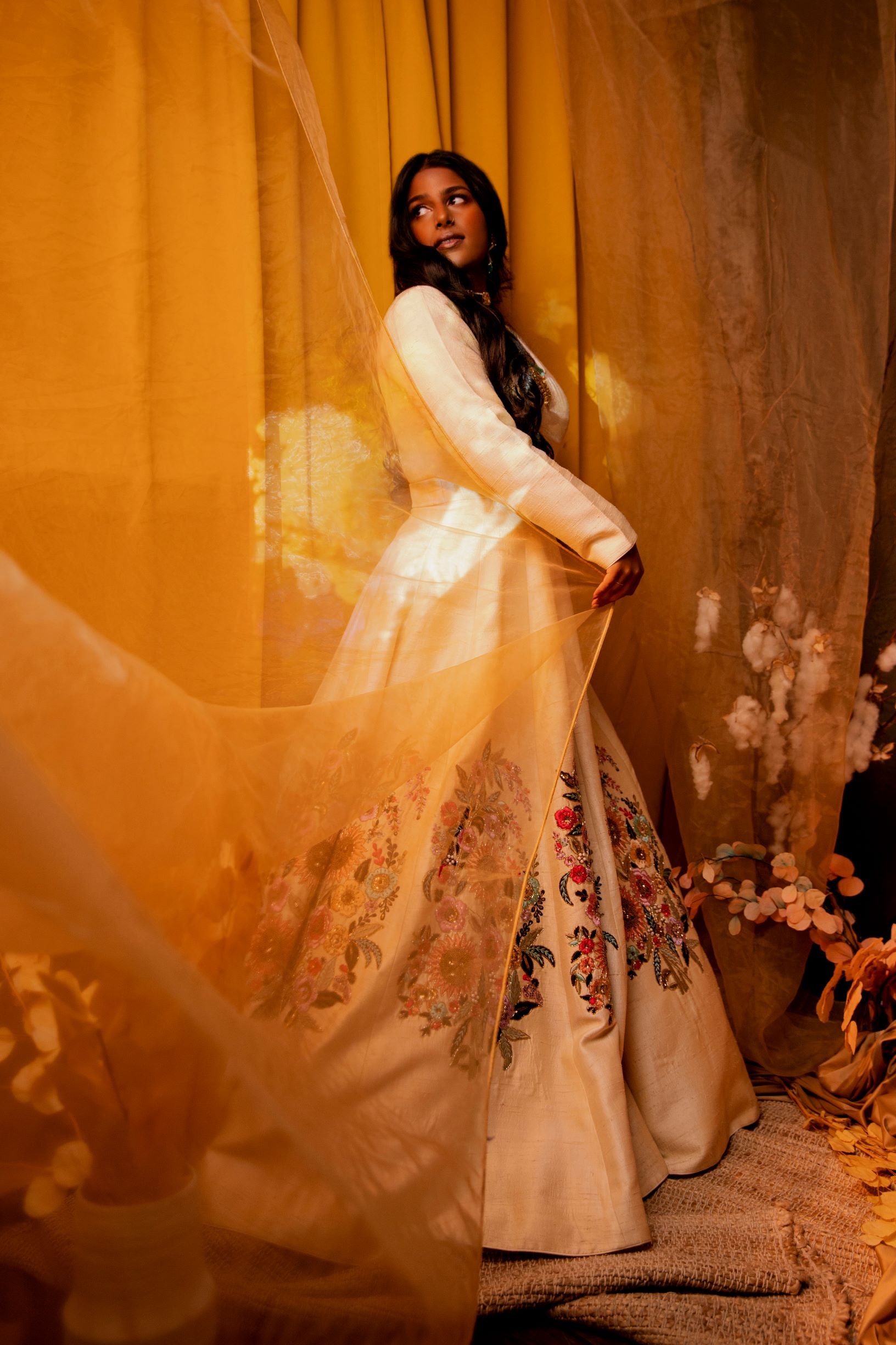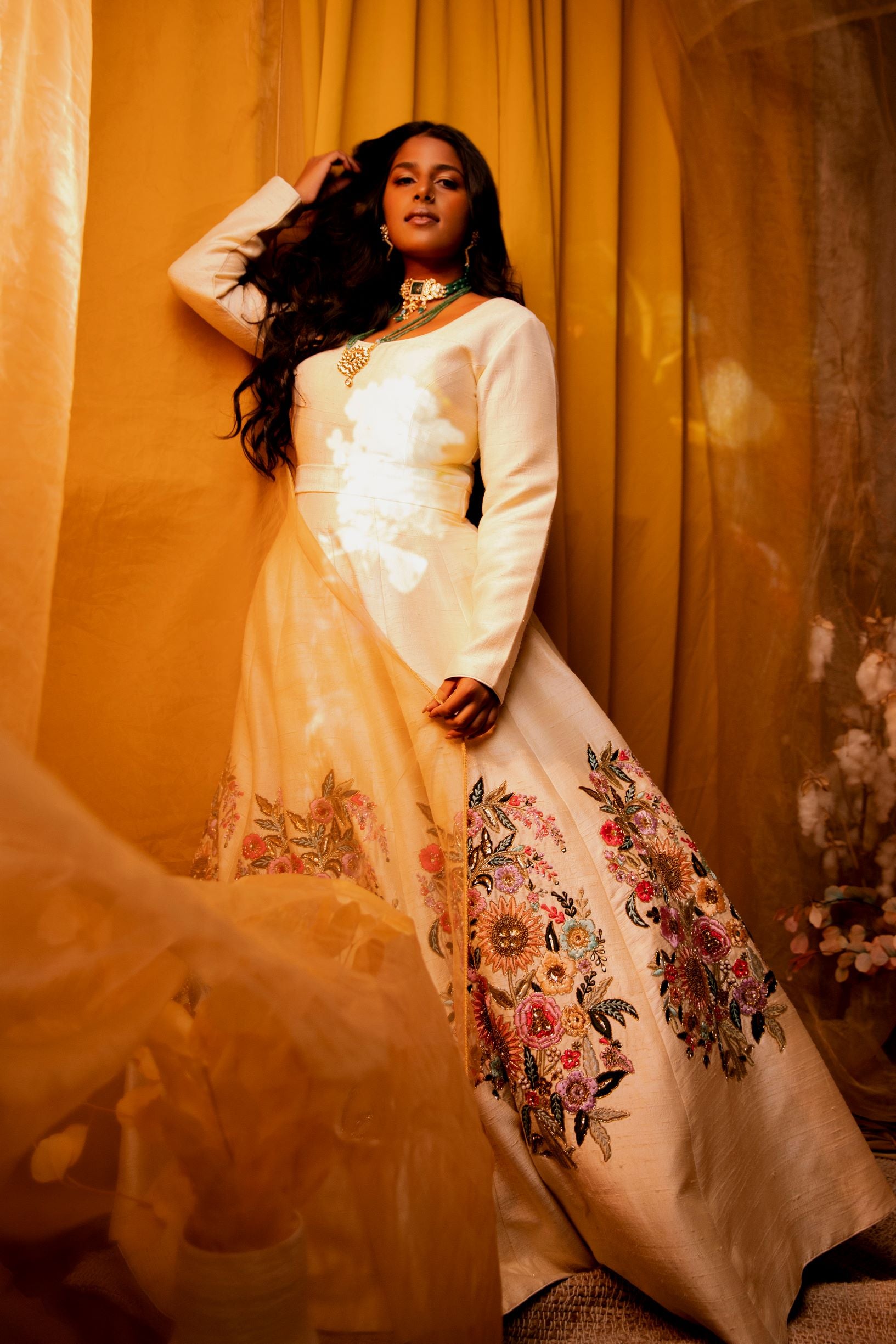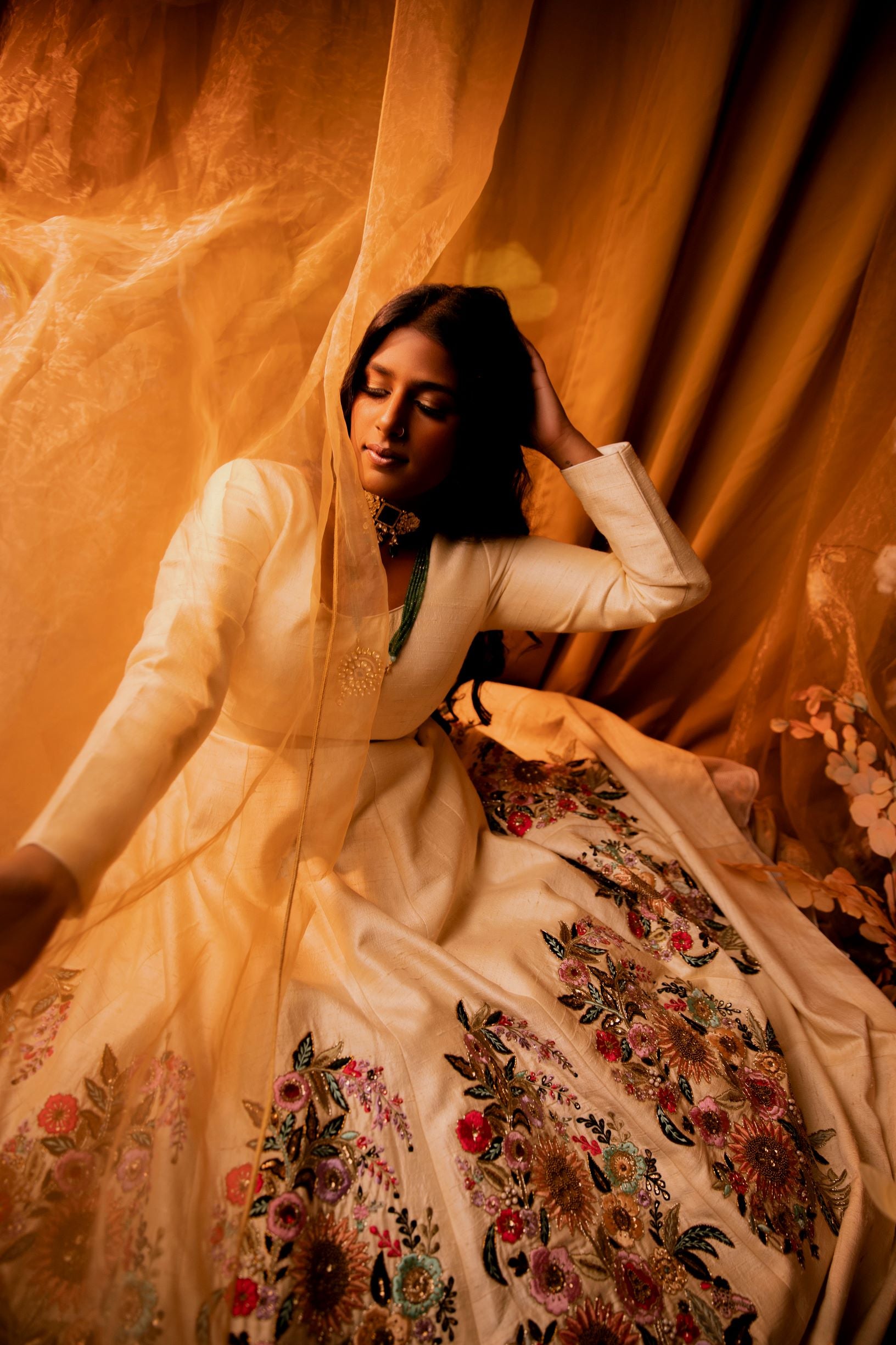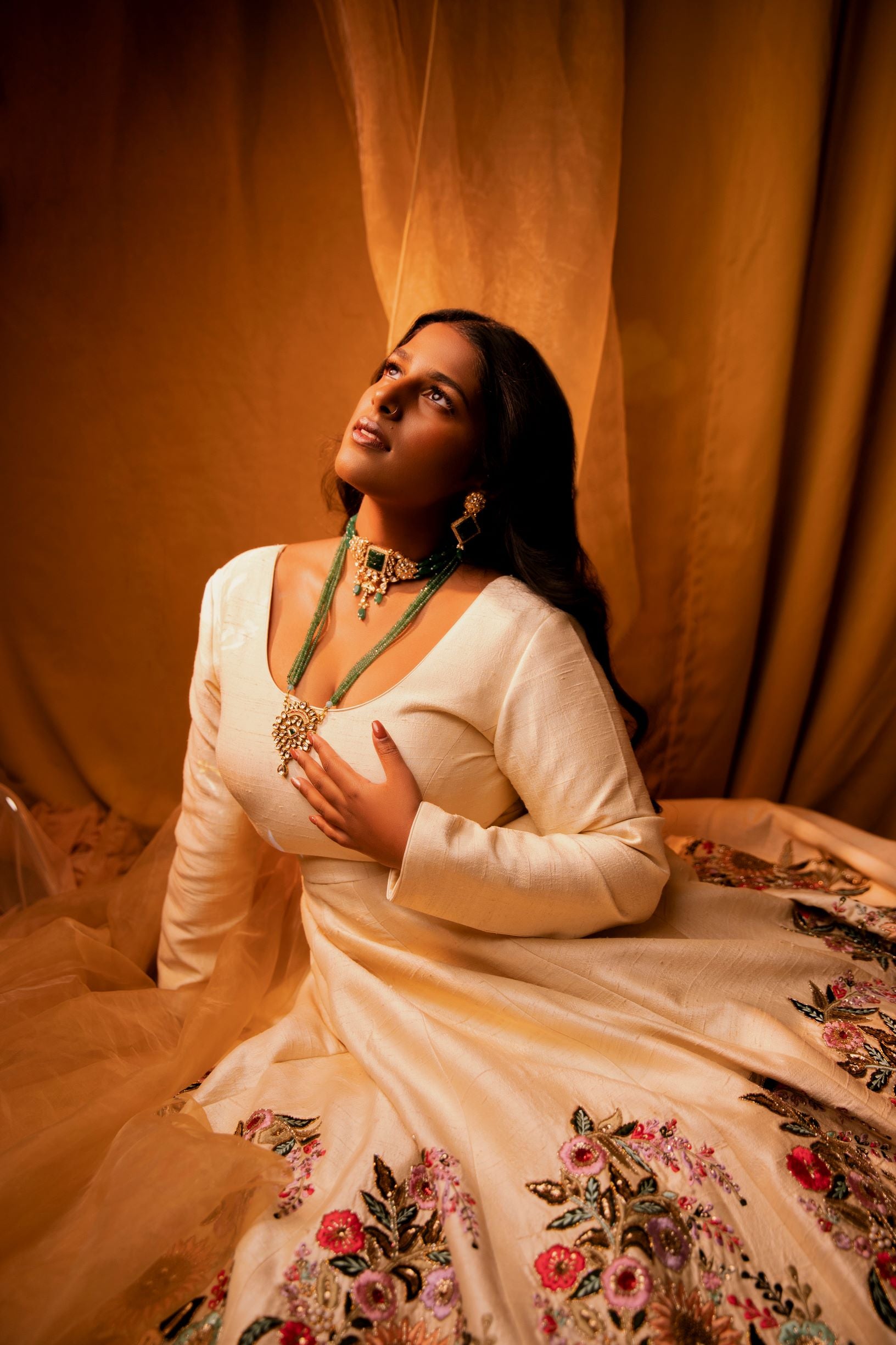 Mesmerizing Cream Color Floor-length Partywear Gown
Mesmerizing Cream Color Floor-length Partywear Gown
Lively, youthful, and sophisticated - This Cream color floor-length gown is crafted with the utmost care to bring out your feminine charm in a pleasant way. This gown is made up of raw silk and has a desirable embroidery work, which is breath-taking. It features a beautiful flare and has been beautified with thread, beads, cut pipes, and sequins embroidery work on the leg, which enhances the overall look of the gown and gives it an elegant look. Complete your party look with winged eyeliner and bold lipstick. This outfit is ideal for any occasion - be it reception or party.
Colour - Double Cream
Set Inclusion - Gown
Brand -  Panache Haute Couture
Fabric - 100% Raw Silk
Note - Photos used here are without any editing and the product will be the same as the photos. The Colour can be customized according to your requirements.