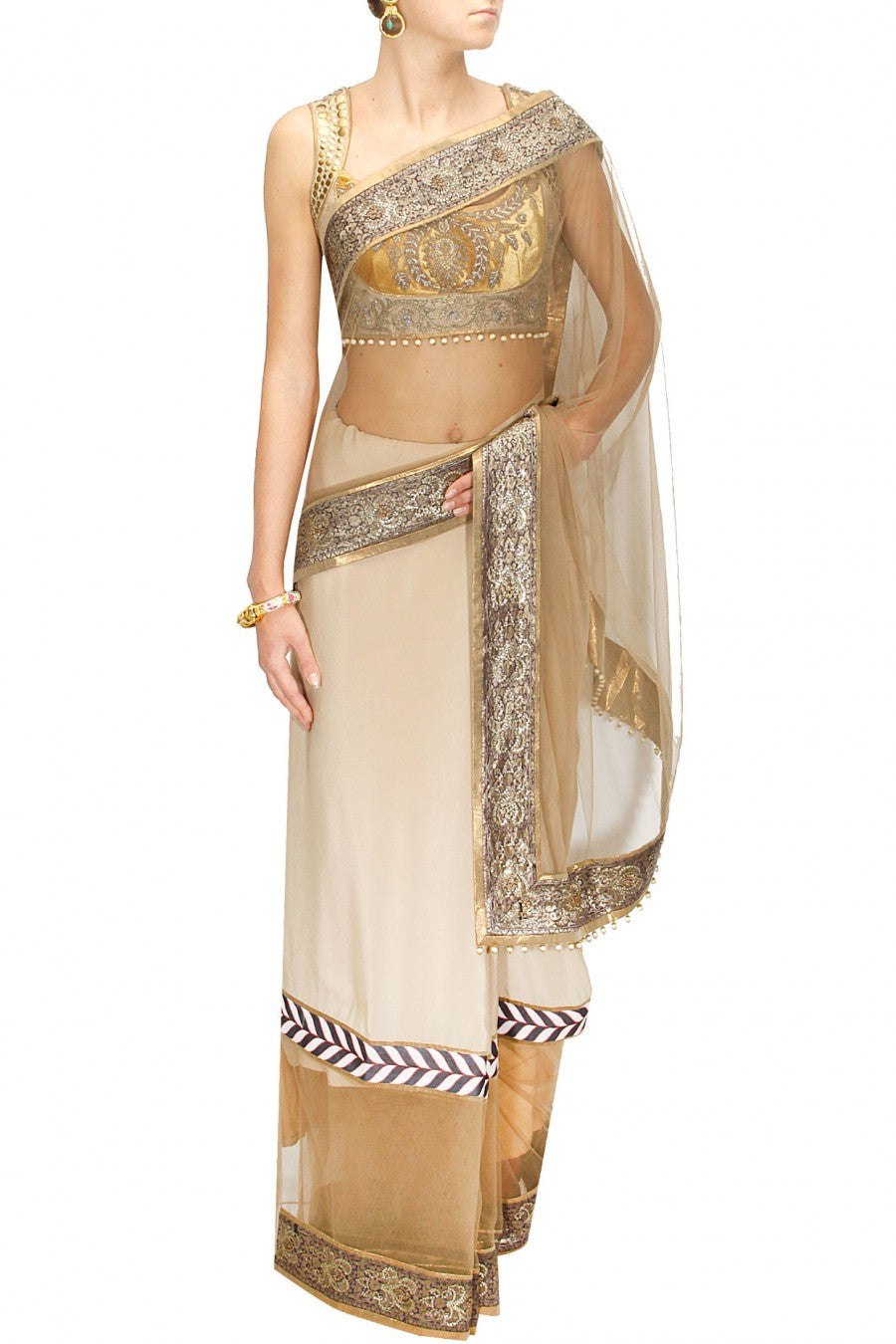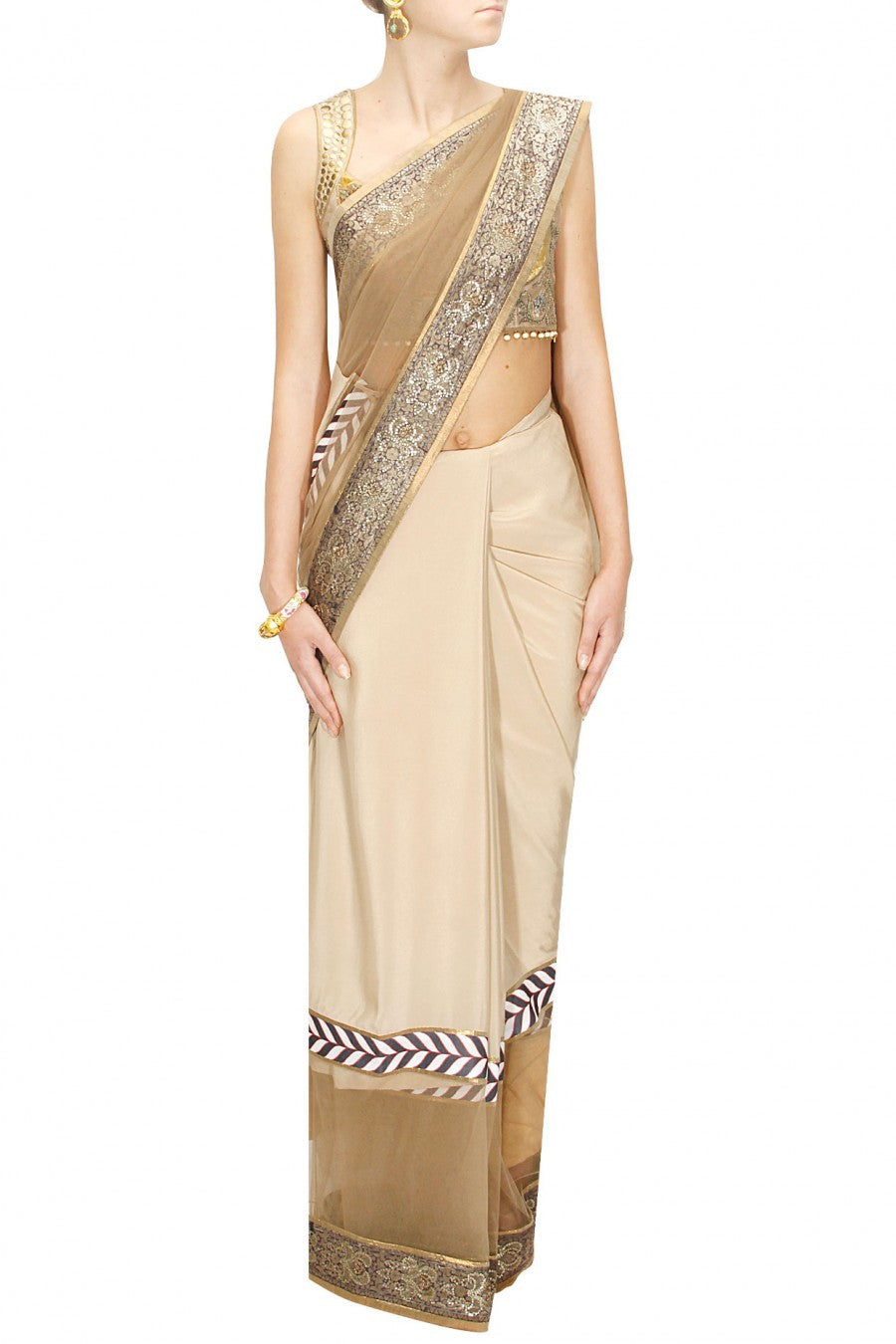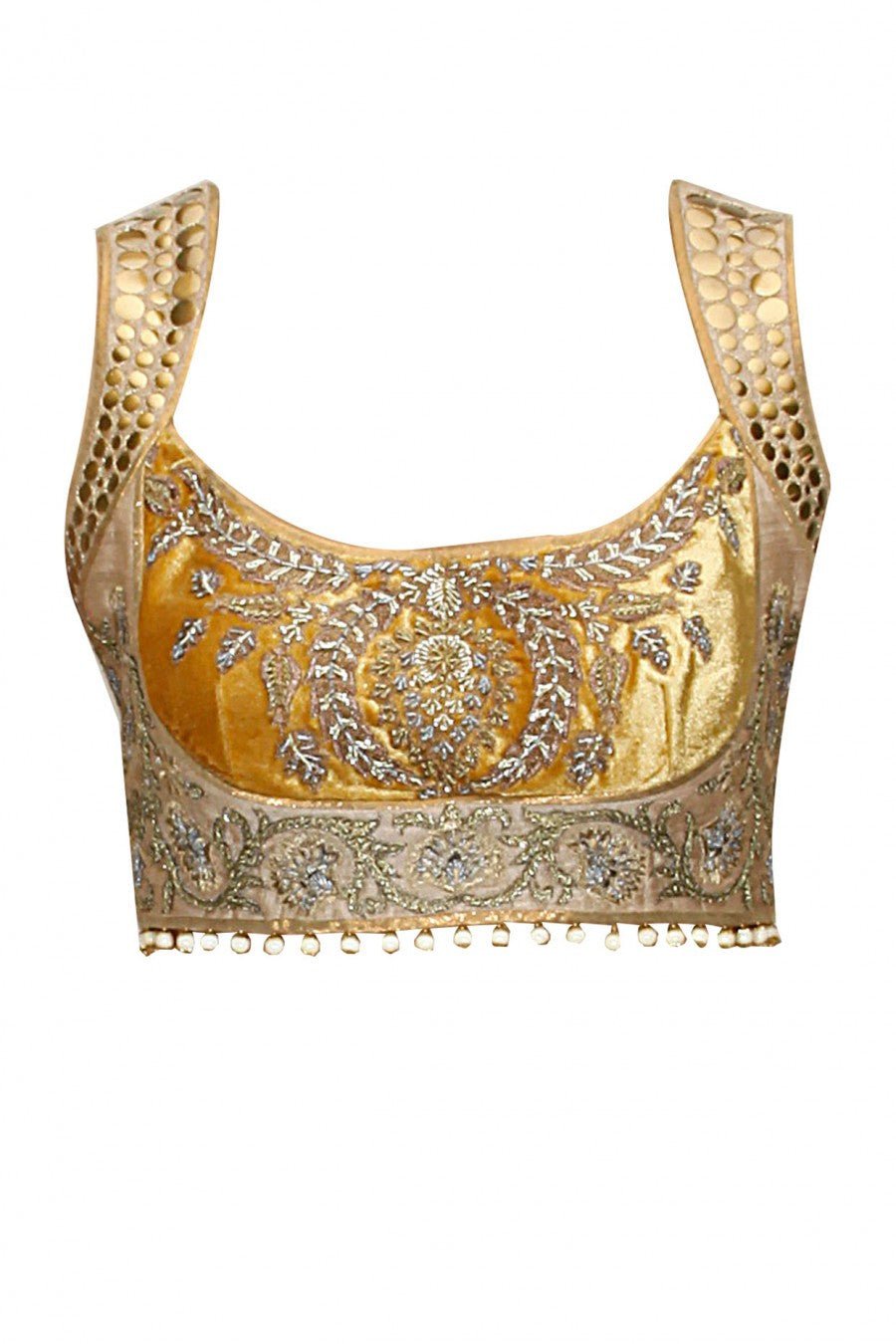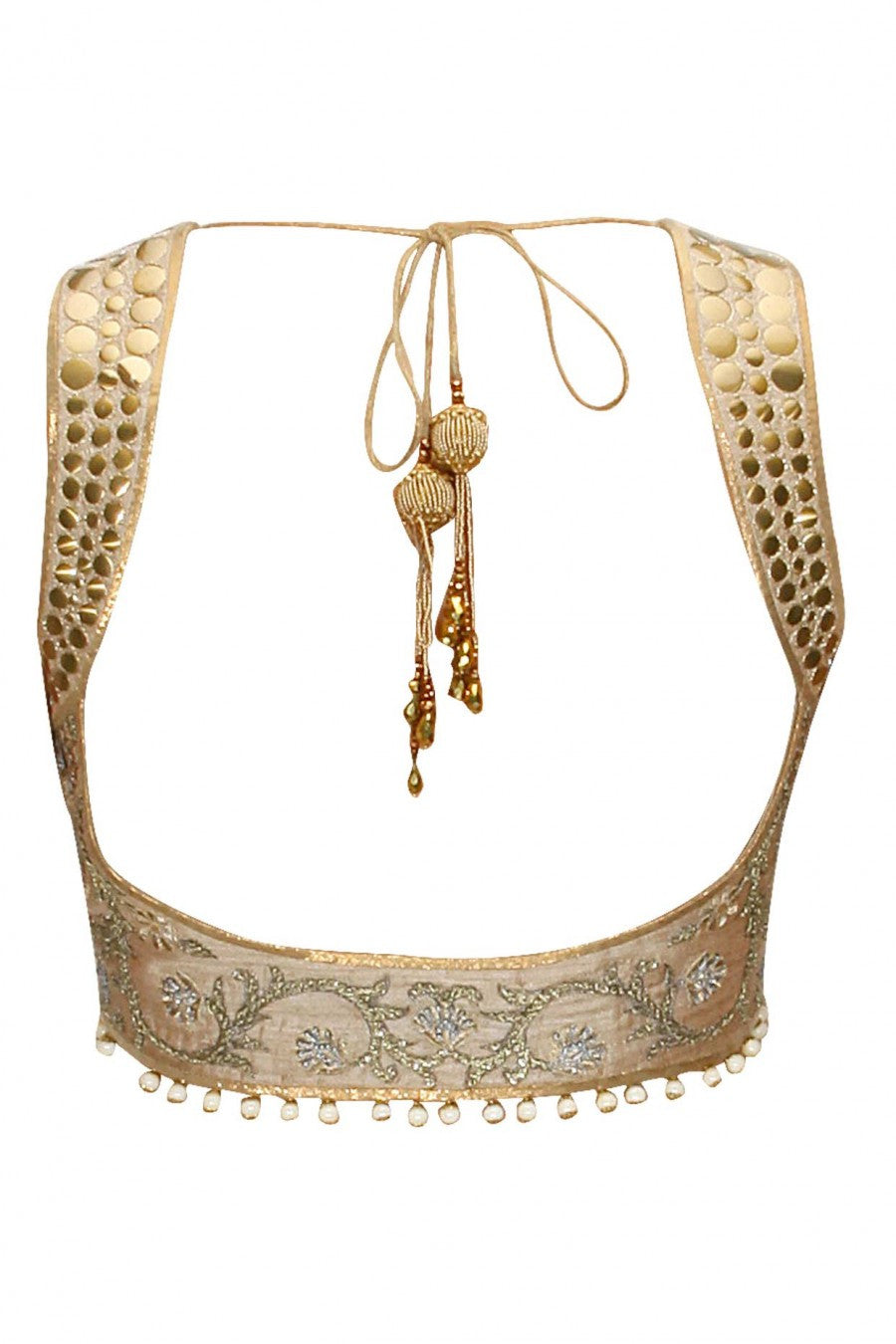 Gold Net and Crepe Designer Sari
This Designer Sari is featuring in a gold net and crepe with antique brocade sequins hand embroidered border and beads on edges.
This designer sari comes along with raw silk embroidered designer blouse with velvet yoke and studs on shoulder band.This sari comes with satin peticoat in ready to wear condition.
Since these are antique borders used on the garment and no two borders can be identical hence the pattern on the border of the garment shipped could be different from the image. However base color would remain the same. This product will be shipped to you after 5 - 6 weeks from the date of order placed.