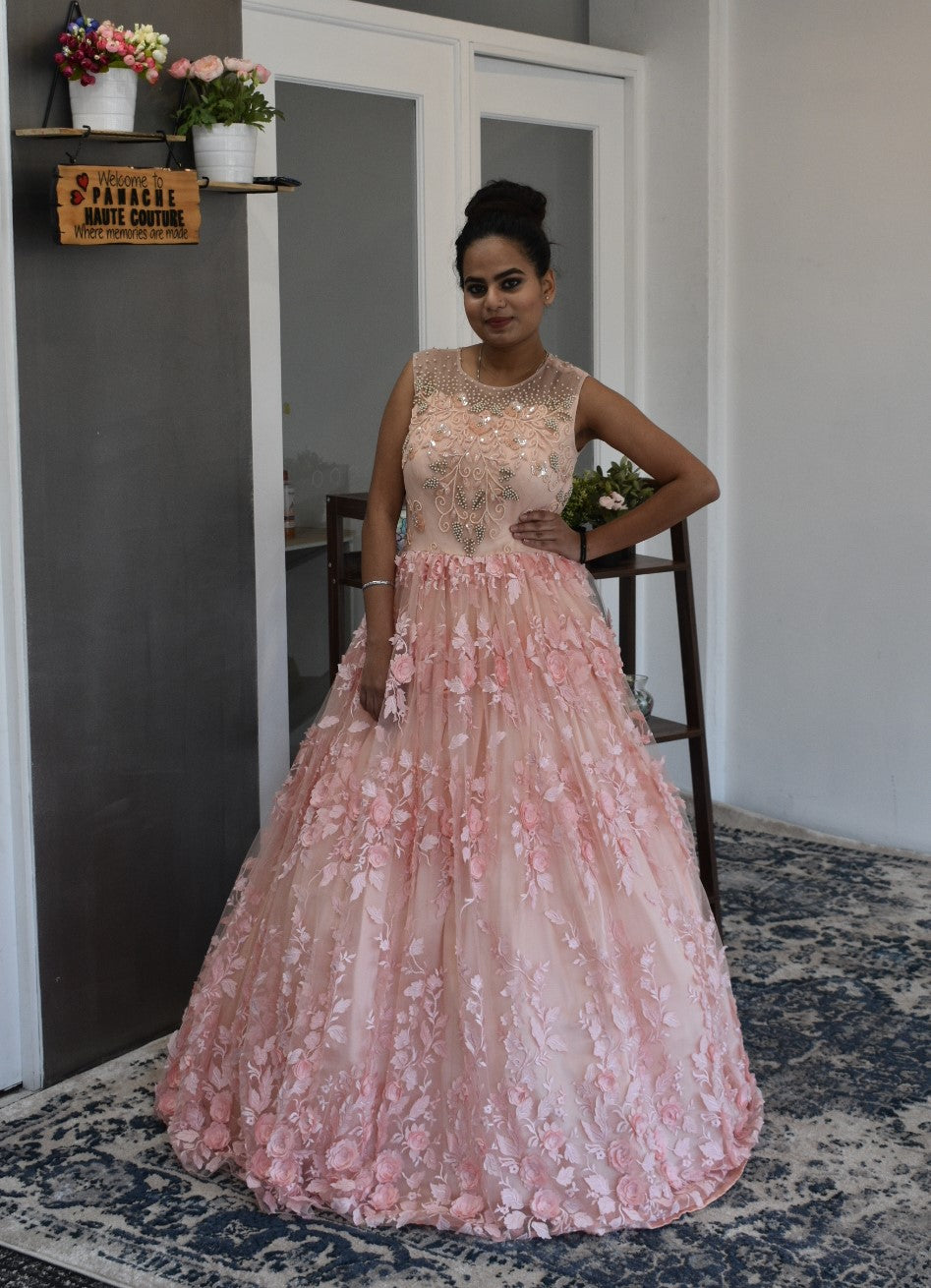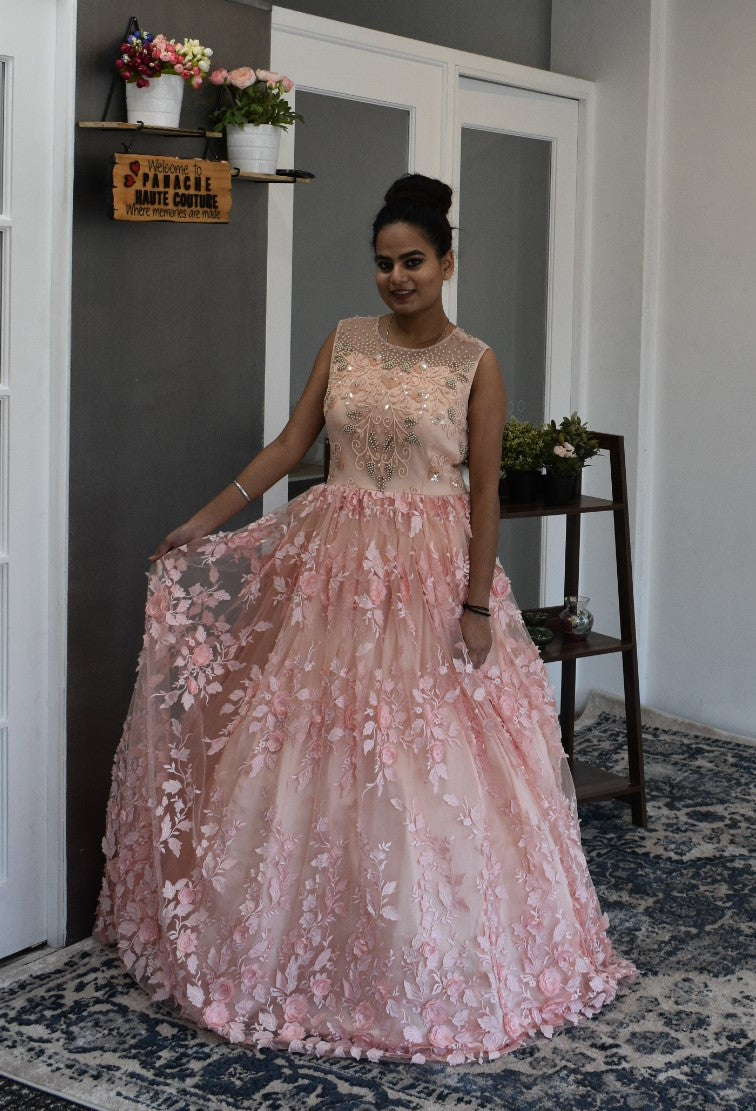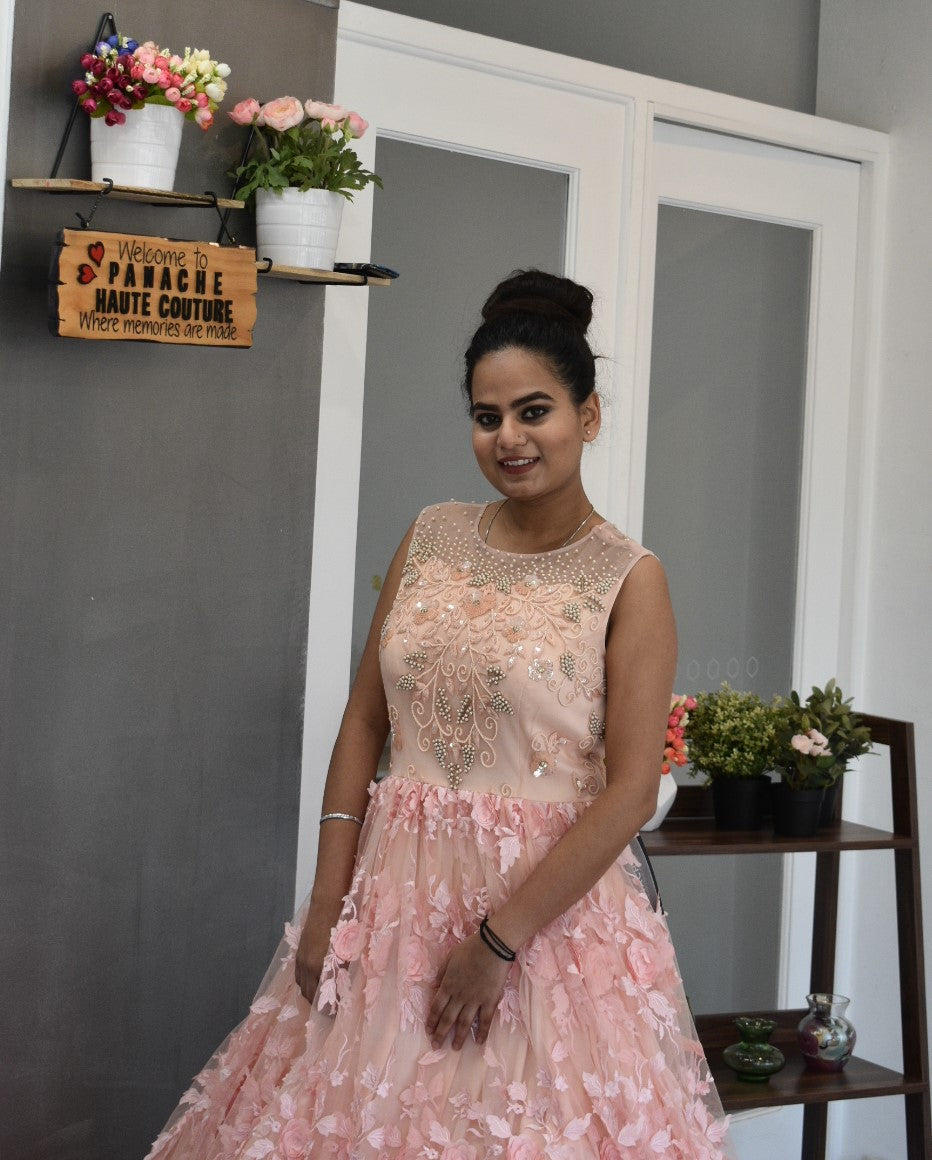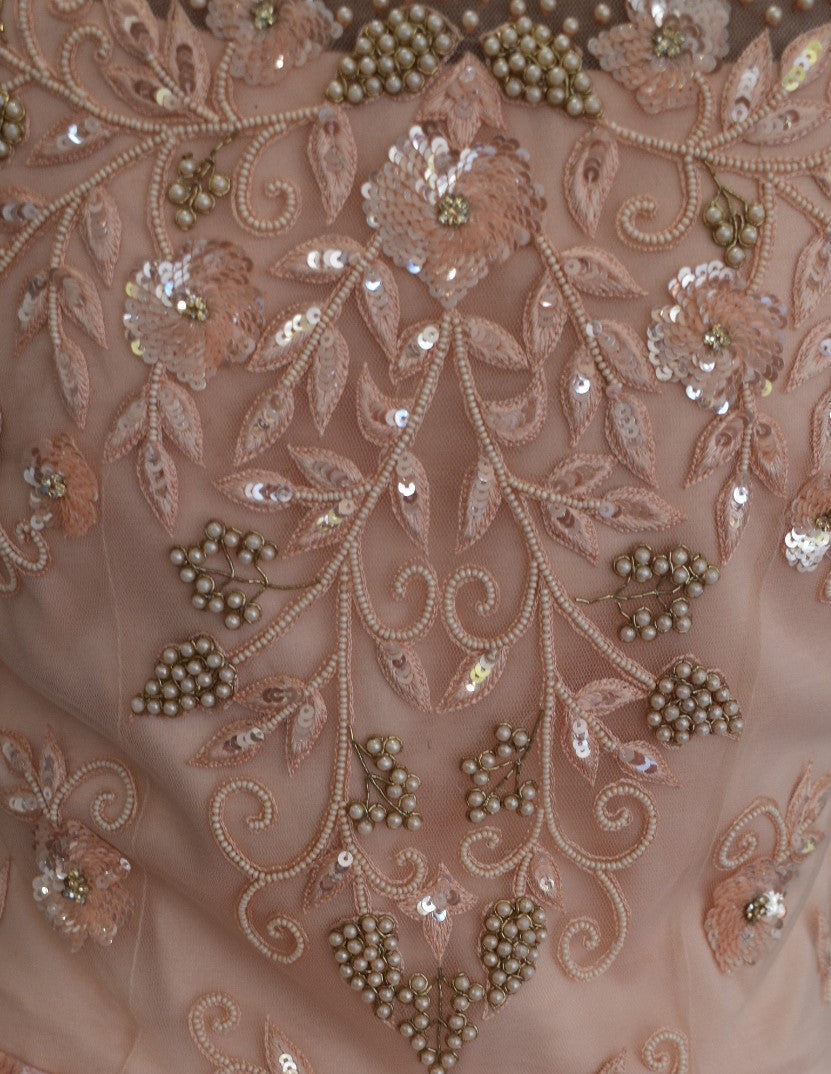 Glam your party with this glamorous Peach Hues gown
Glam your party with this glamorous Peach Hues gown
You have committed and set the date and want to look charming and attractive at a party, then a beautiful gown like this will be perfect for you. However, sometimes, in awe of looking classy and adorable, we many times compromise with our comfort level. But this not-so-heavy-yet-stunning gown crafted from pearls, threads, and beads with a jewel neckline will bring out your grace in a fascinating way. A 3D lace fabric, enhanced with threads and pearls, with all over detailed hand-embroidery and bead-work embellishment are making your dress even more glamorous. Thus, this sleeveless ball gown in the net is the perfect outfit for the evening that you can flaunt anywhere while being comfortable.
Set Inclusion - Gown
Brand -  Panache Haute Couture
Fabric- Gown- 3D Flower Lace, Lining - Satin 
Note - Photos used here are without any editing and the product will be the same as the photos. The Colour can be customized according to your requirements.