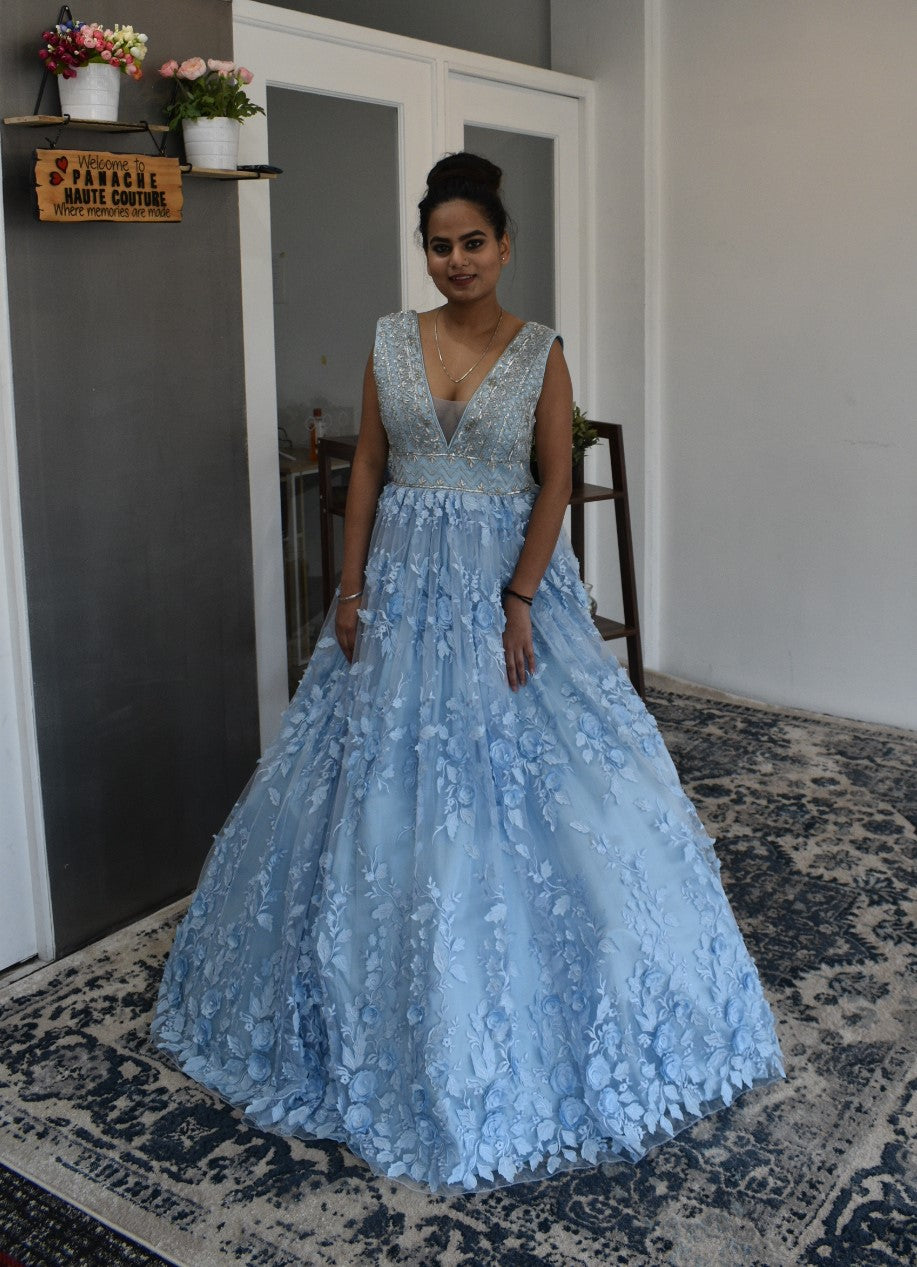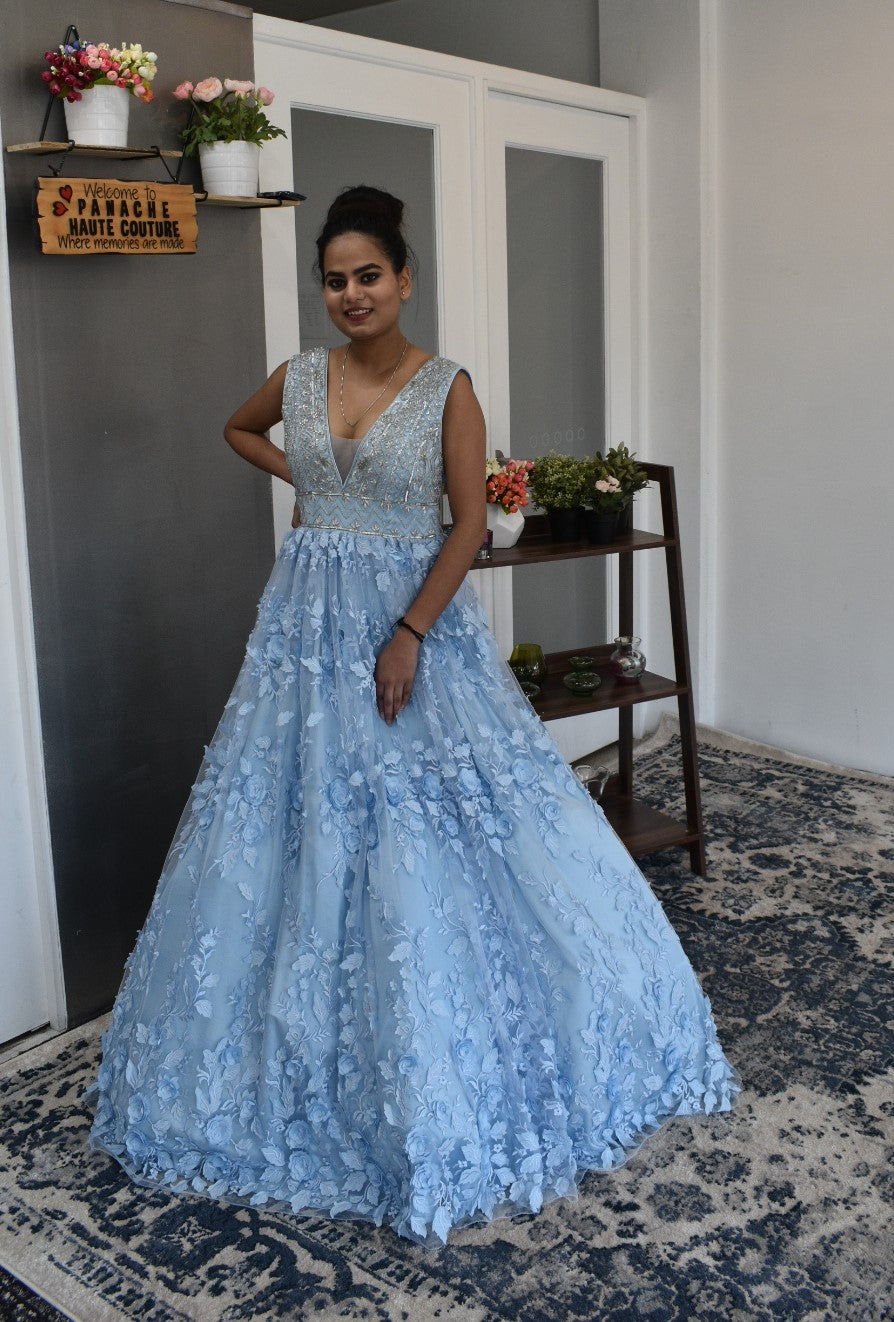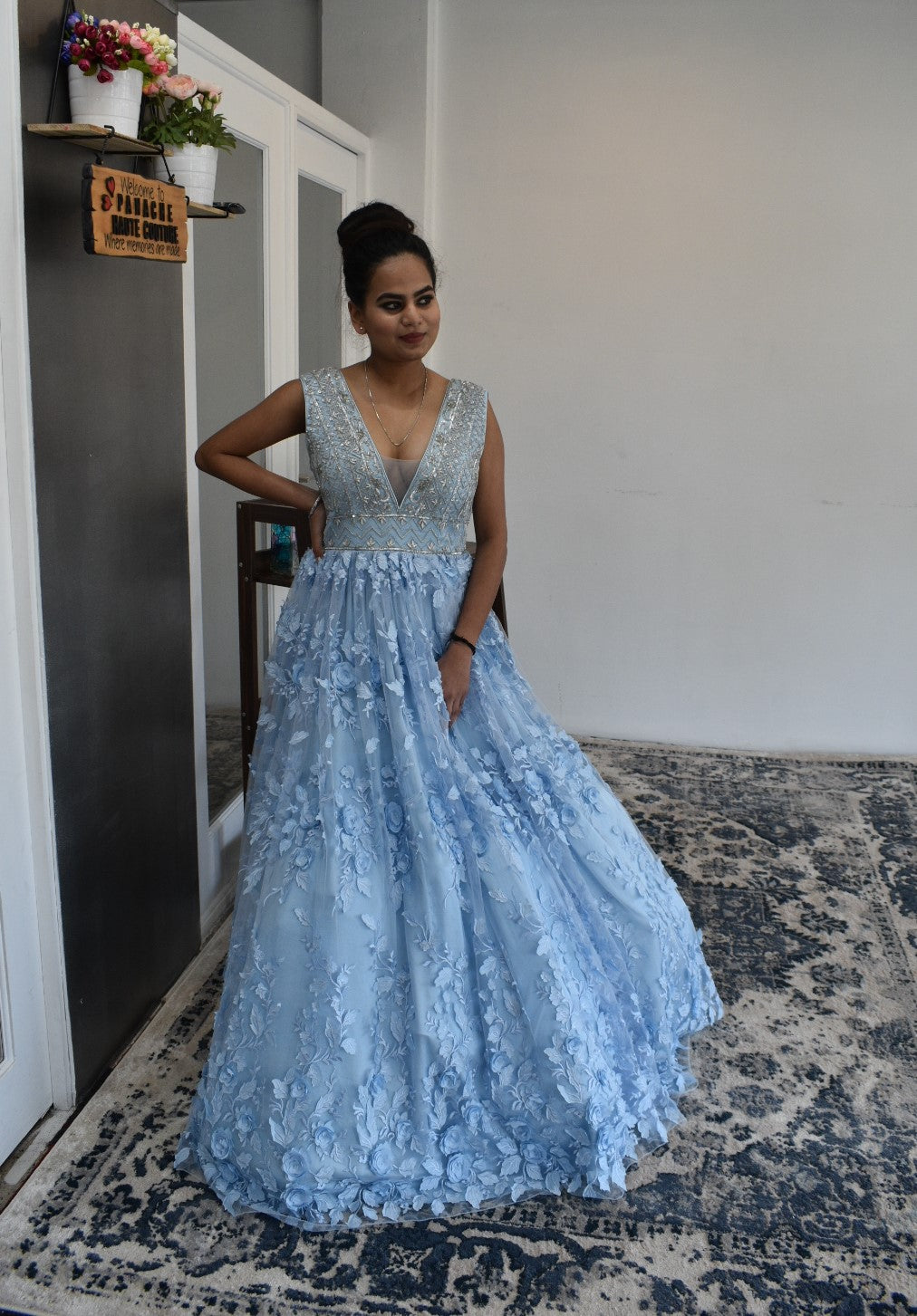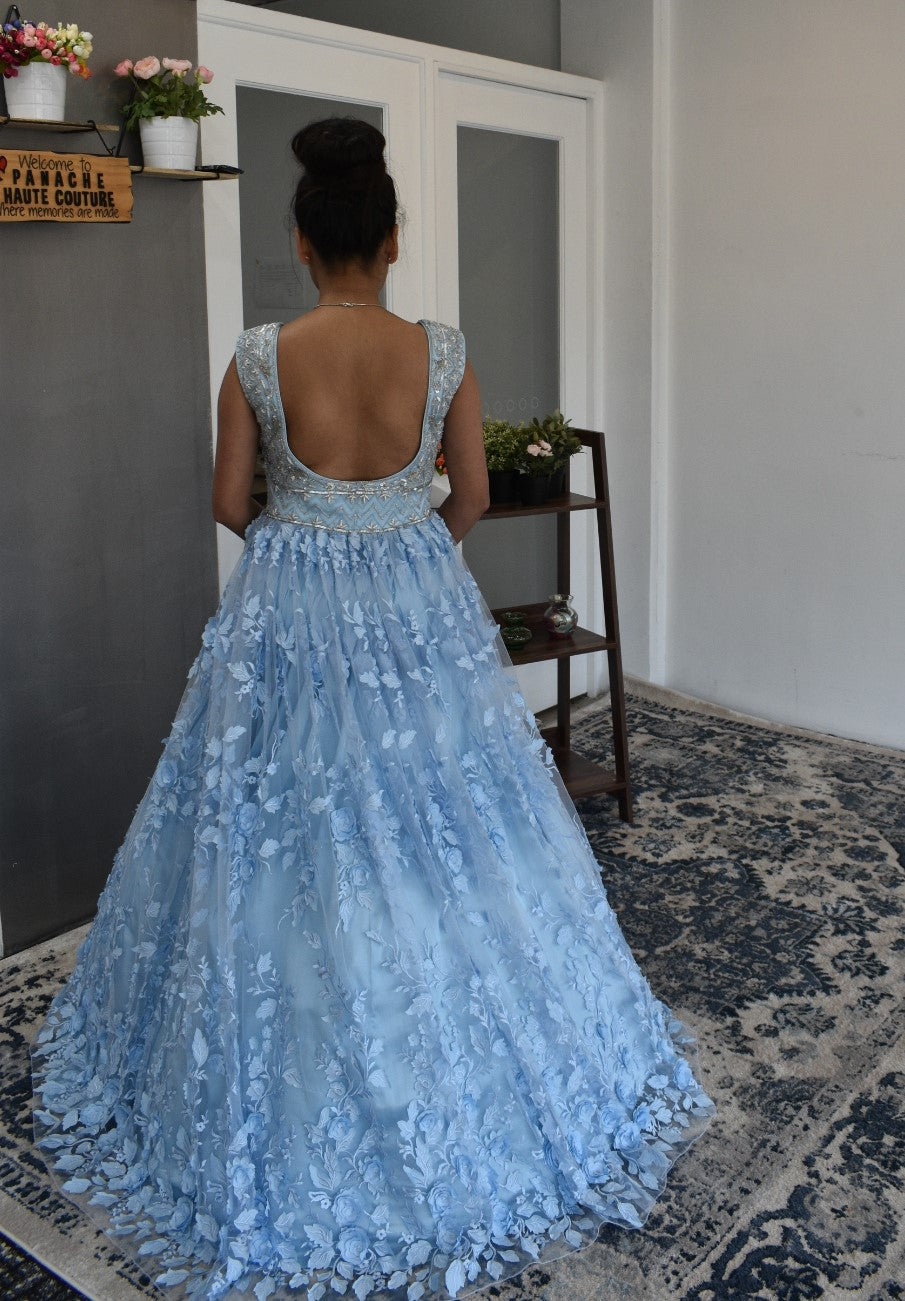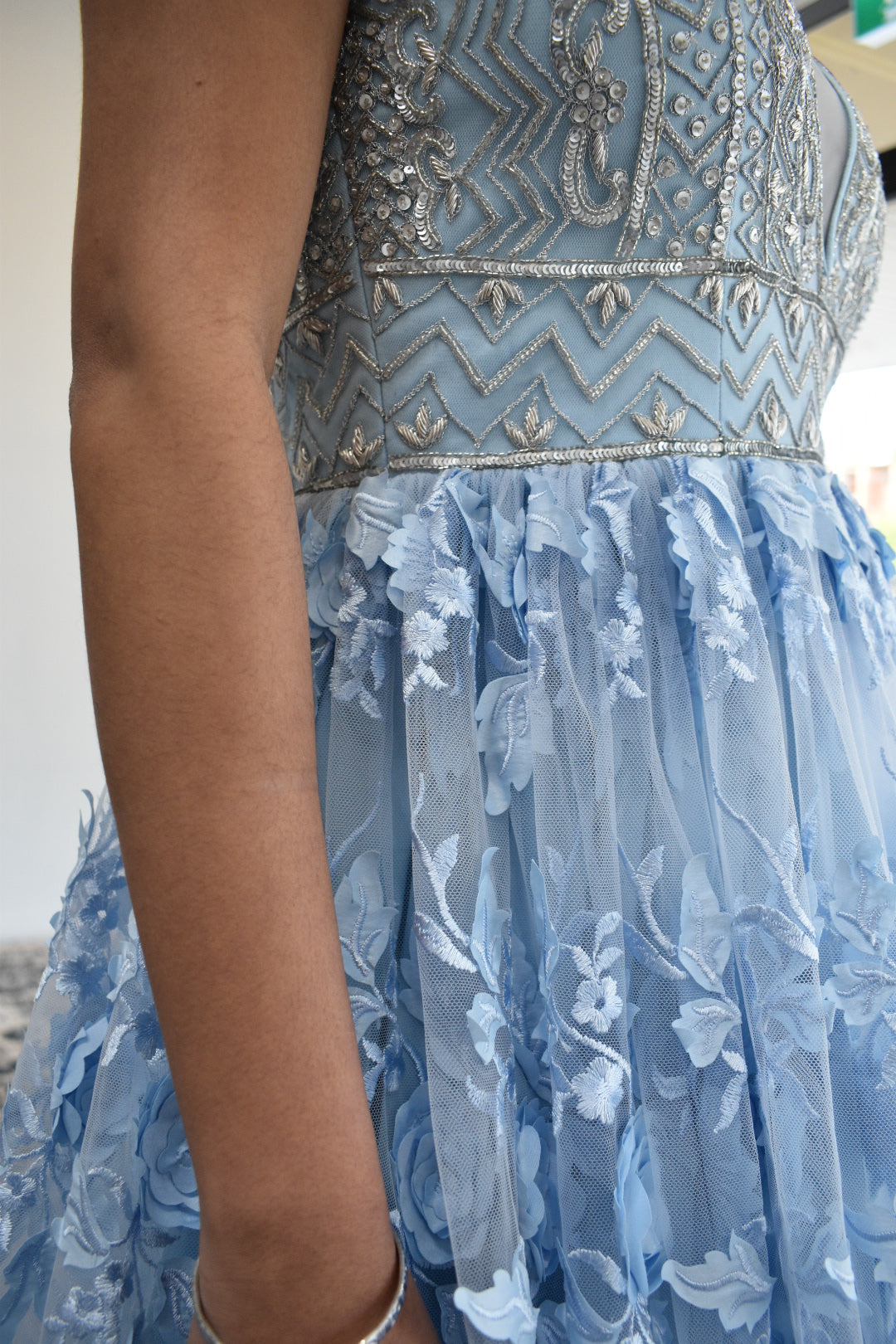 Astonishing powder blue color party-wear Gown
Astonishing powder blue colored party-wear Gown
Add some bling and effervescence to your look by wearing this powder blue color gown. When it comes to impressing your audience, nothing beats the fanciful look of this floor-length gown that carries elegance and comfort at the same time. This gown is fashioned with a light-weighted 3D lace fabric, enhanced with all over detailed hand embroidery with cut pipes, sequins, Zari, and dabka. This gown is enriched with satin lining and unique cuts and patterns, which makes this attire even more tempting. So, if you are one of them who dreamt of a fairytale wardrobe, then this pretty gown is for you.
Set Inclusion - Gown
Brand -  Panache Haute Couture
Fabric- Gown- 3D Flower Lace, Lining - Satin 
Note - Photos used here are without any editing and the product will be the same as the photos. The Colour can be customized according to your requirements.