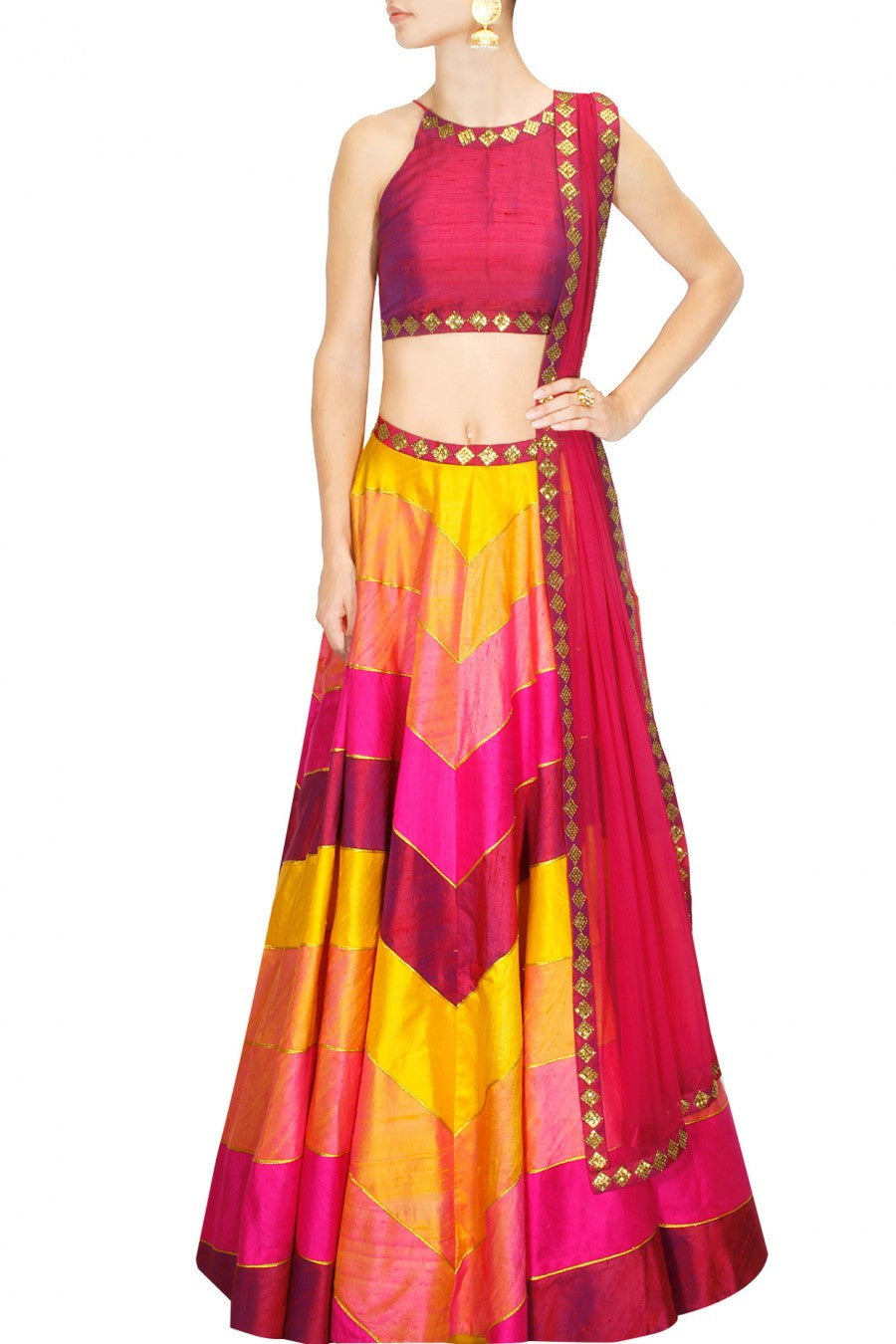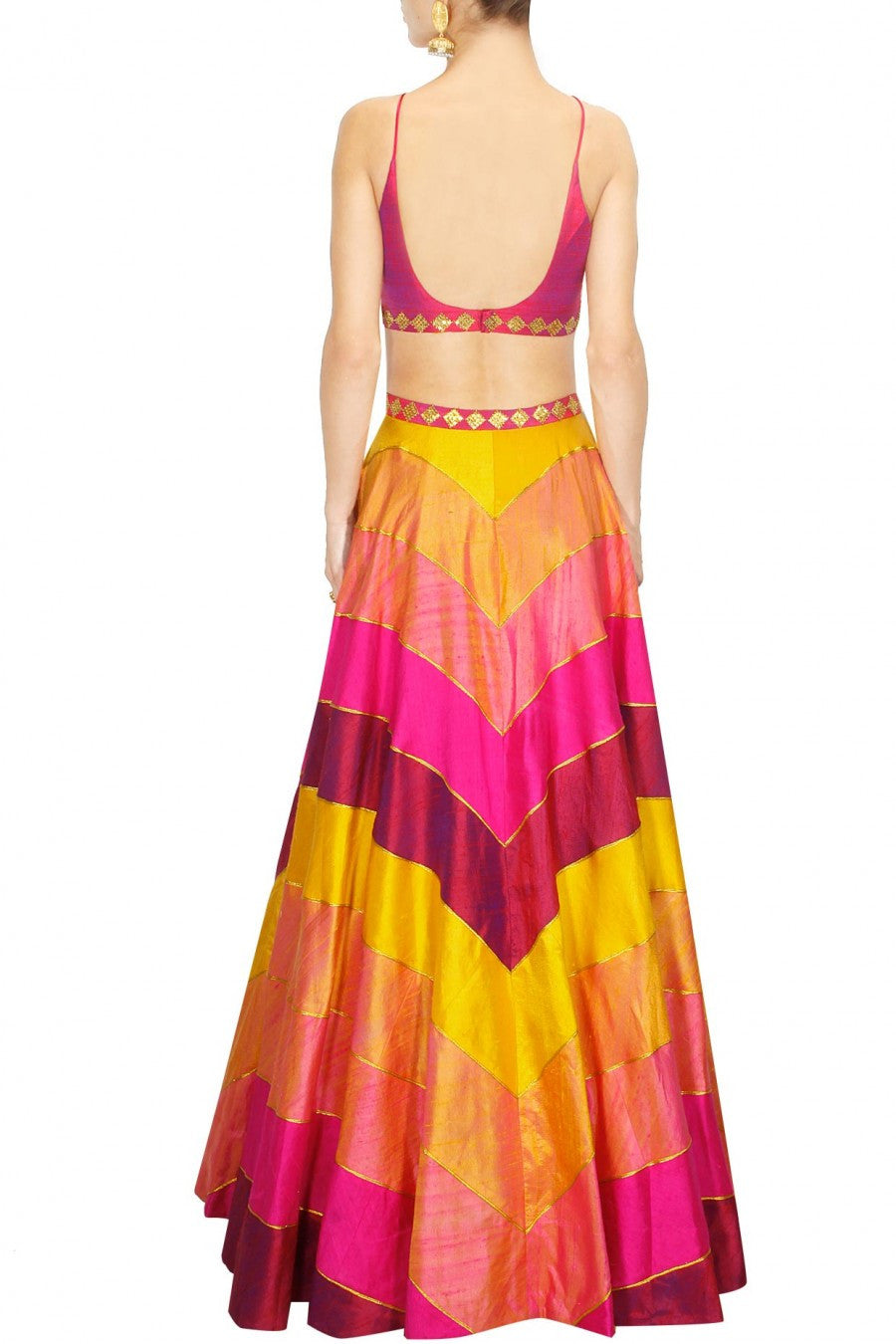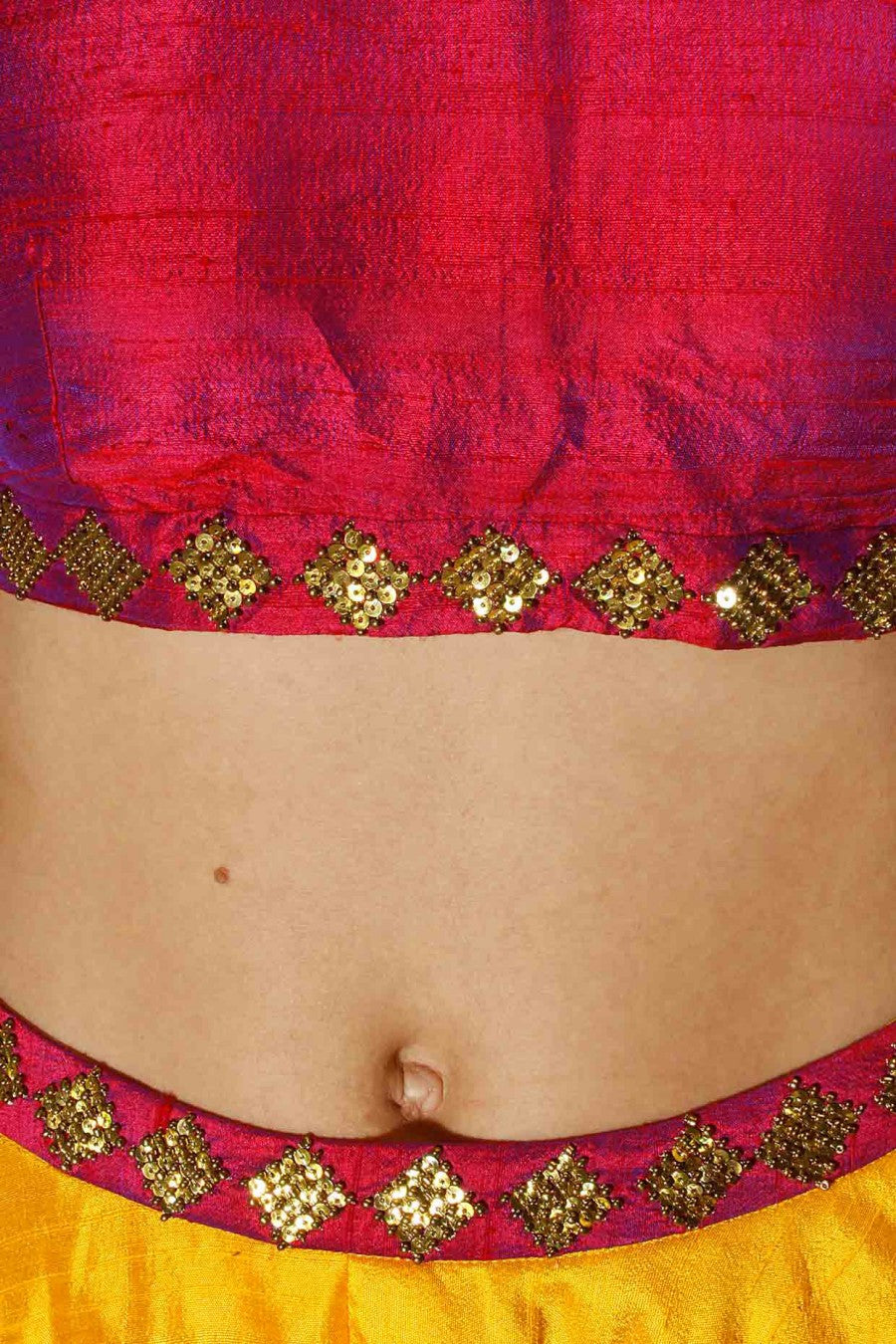 Yellow, pink Embroidered lehenga choli by Priyal Prakash
This lehenga choli components a yellow, hot pink and maroon crude silk lehenga with crisscross print and gota lines all over and sequins weaved waistband.

It has an underlayer of can-can. It is matched with maroon crude silk pullover with gold sequins weaving in precious stone example on the neck area and fix and curtail. It likewise joins pink sequins weaved net dupatta.