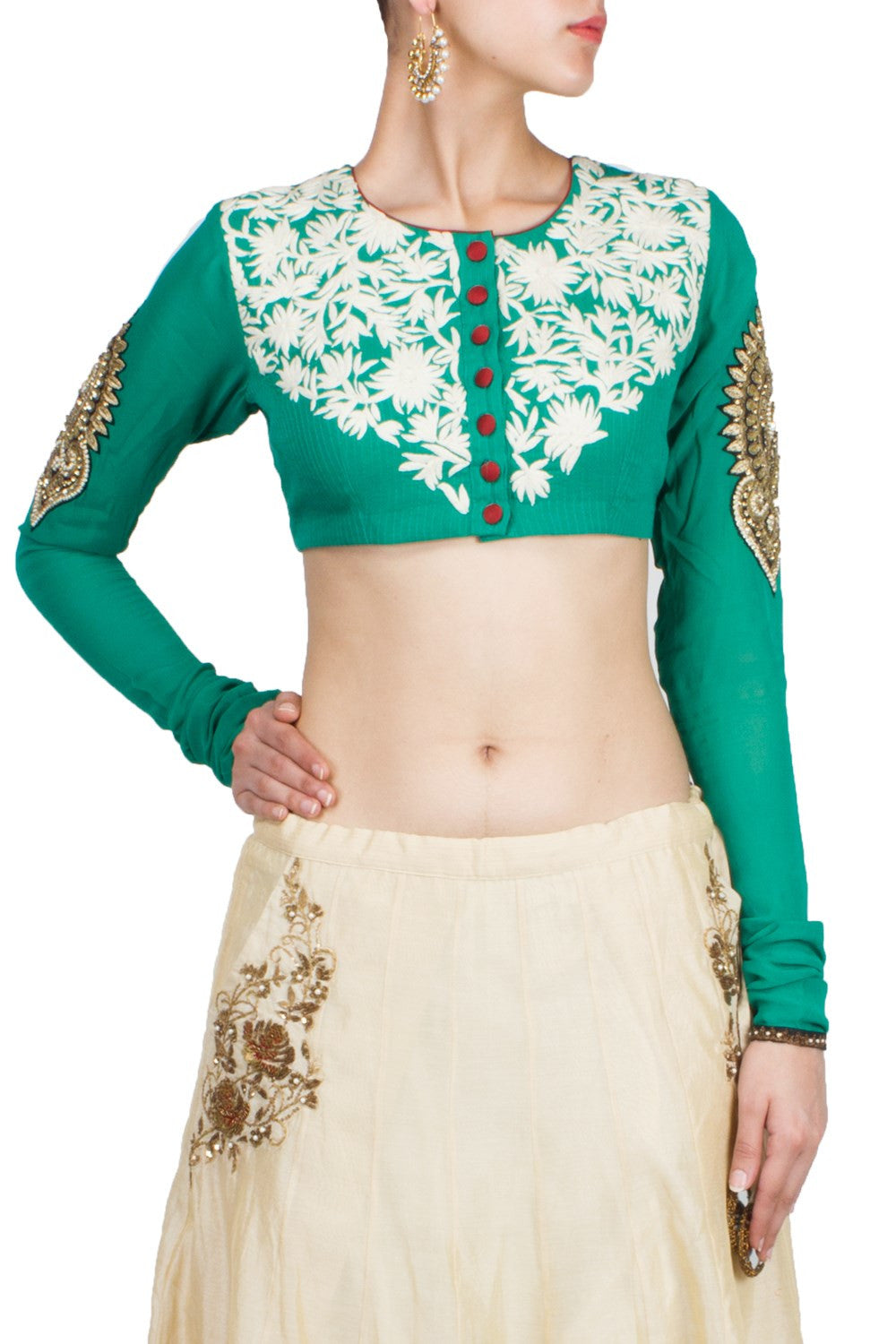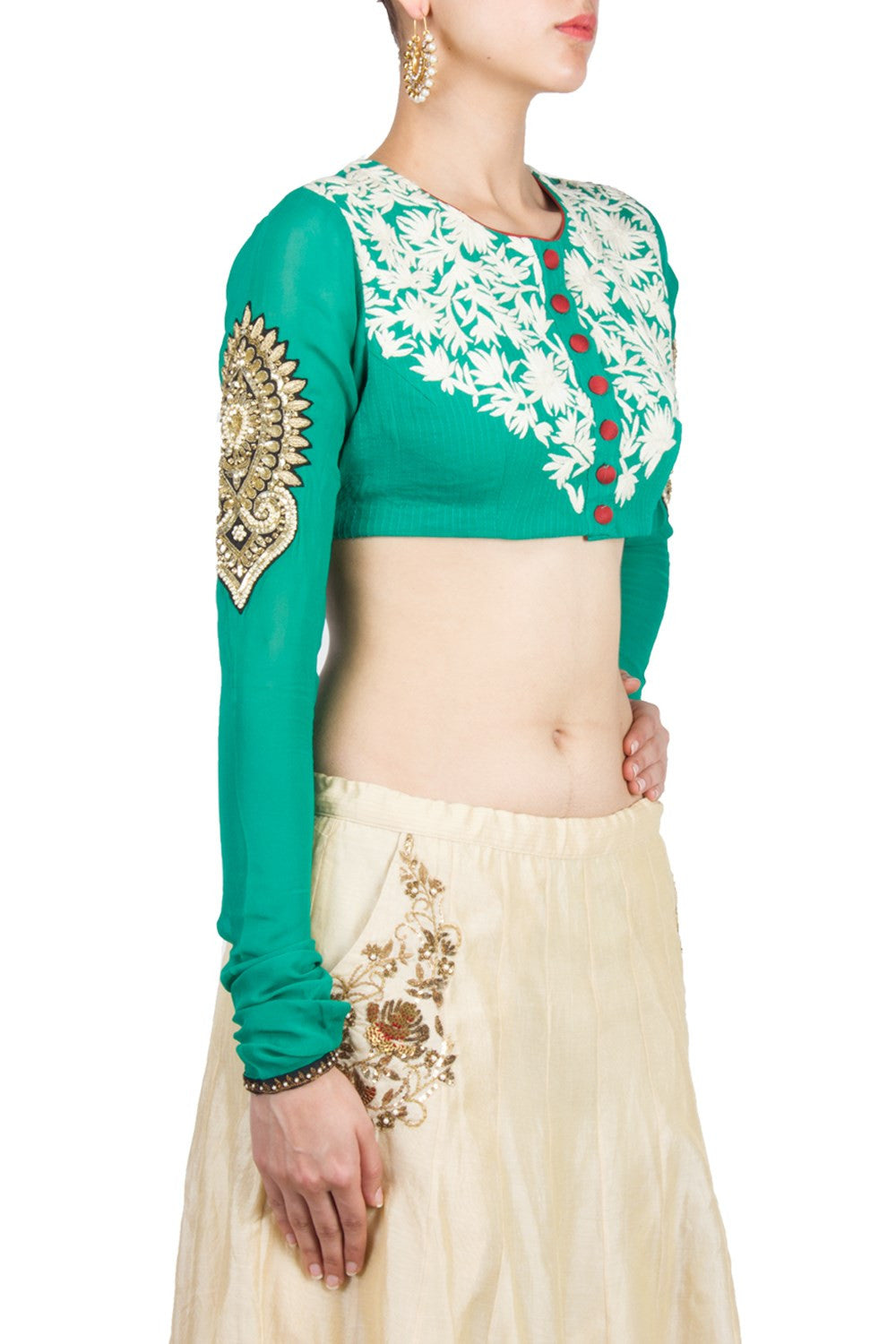 Sea Green Colour blouse in gorgette fabric
This blouse is featured in sea green colour in gorgette fabric. This sea green colour blouse detailed with beautiful antique golden zari embroidery on sleeves and neck is anticate with white thread embroidery.
This purple colour blouse can be customized in any colour without any extra charge.
Delivery within 2-3 weeks.