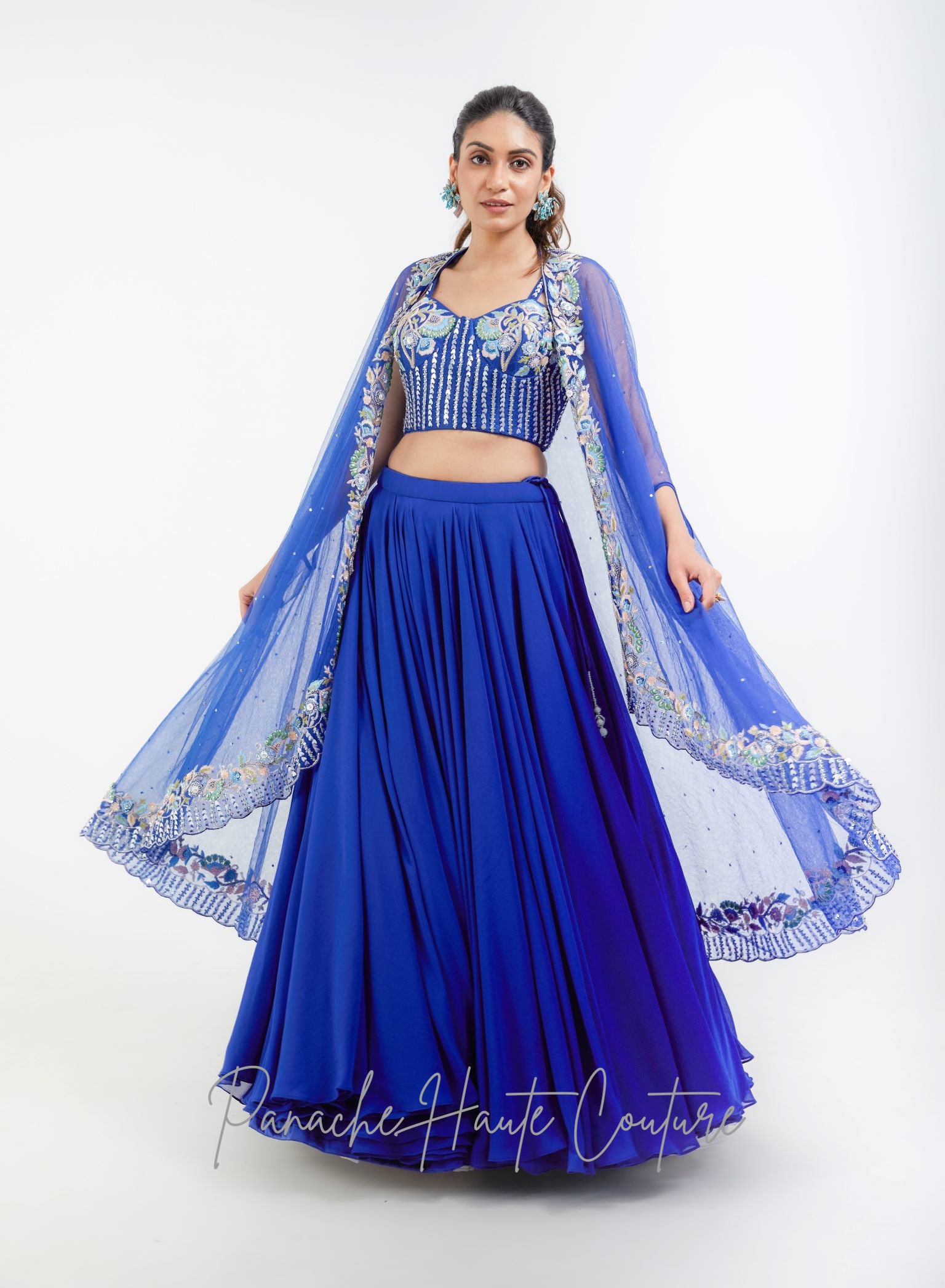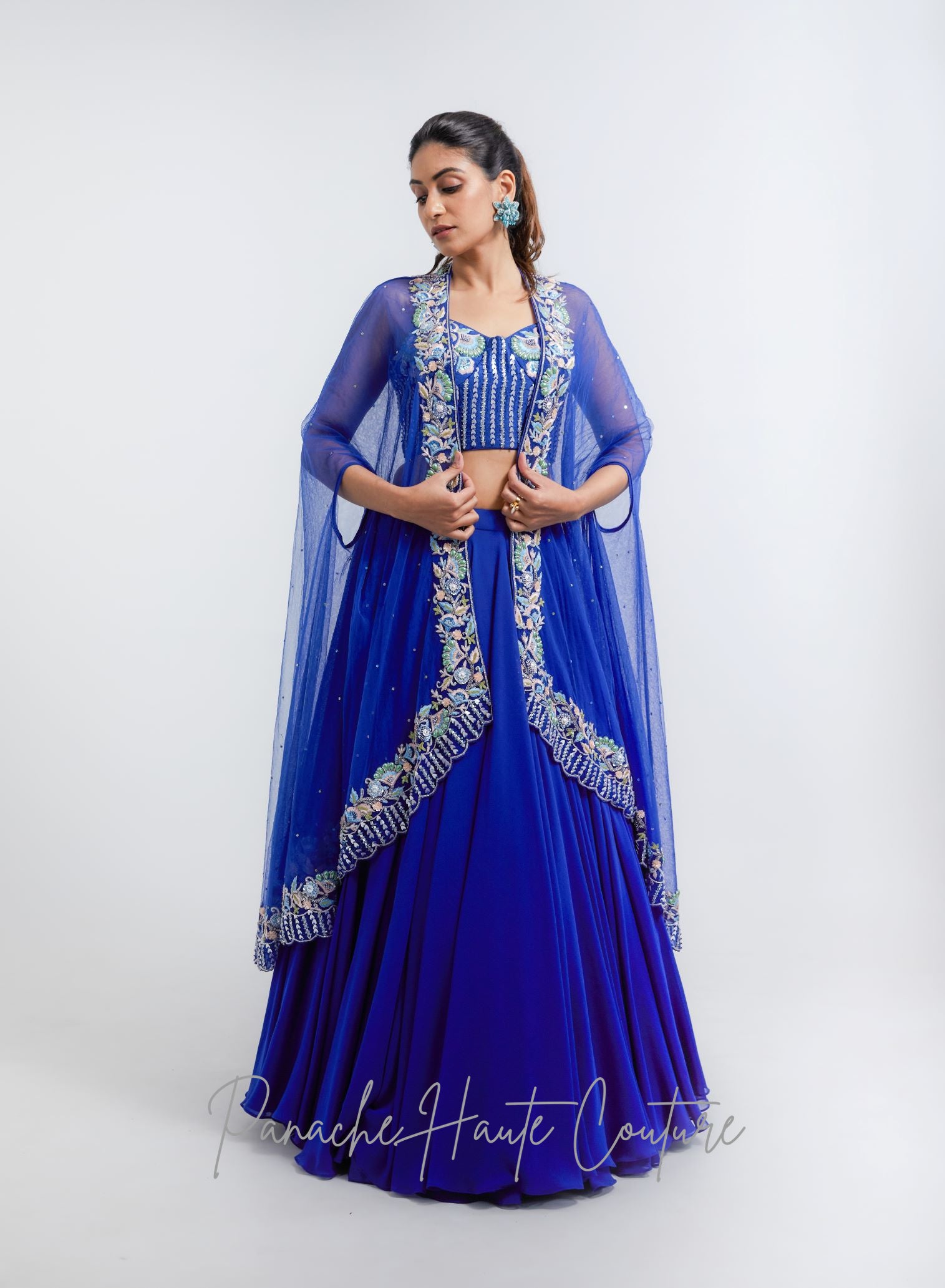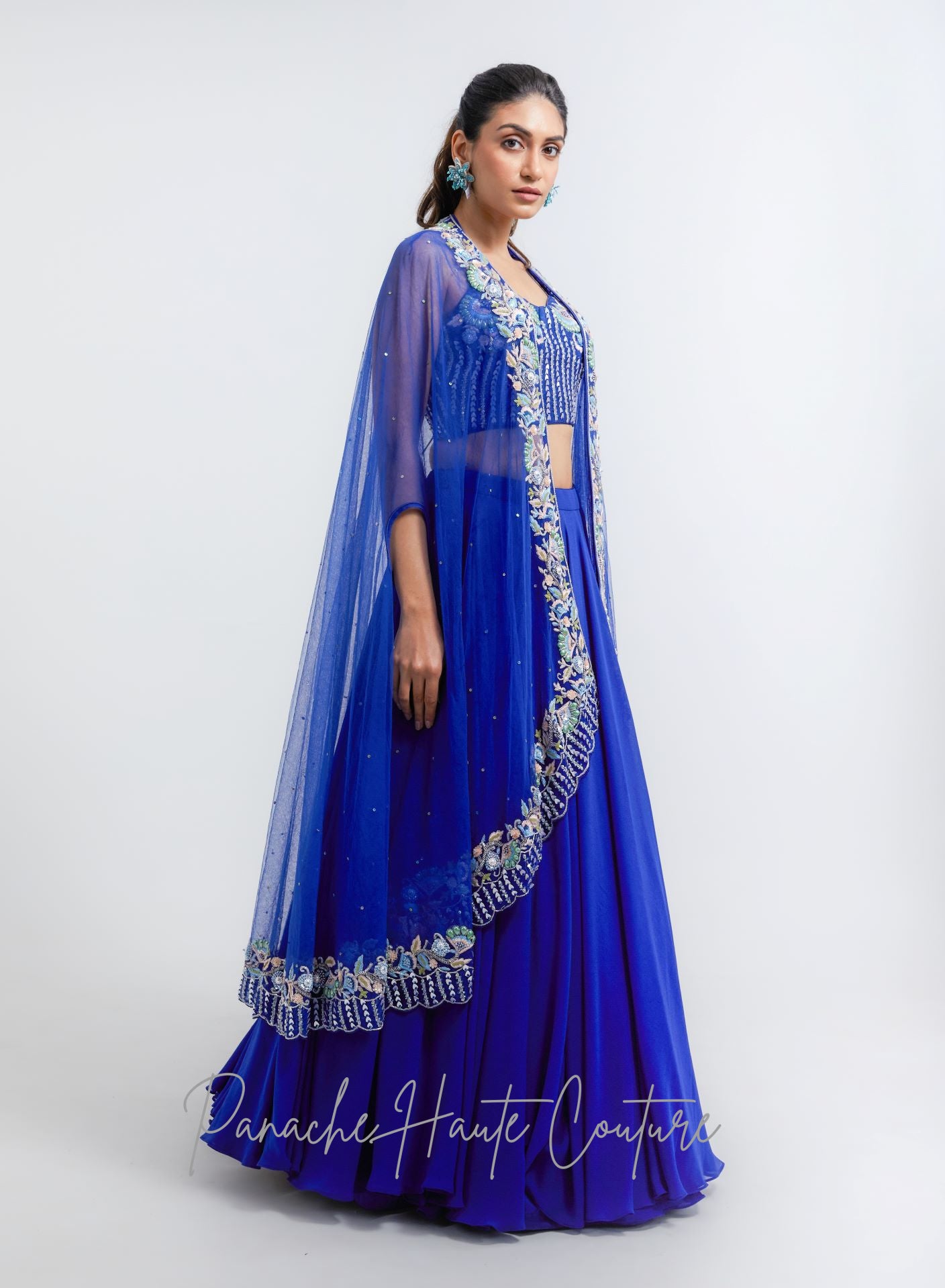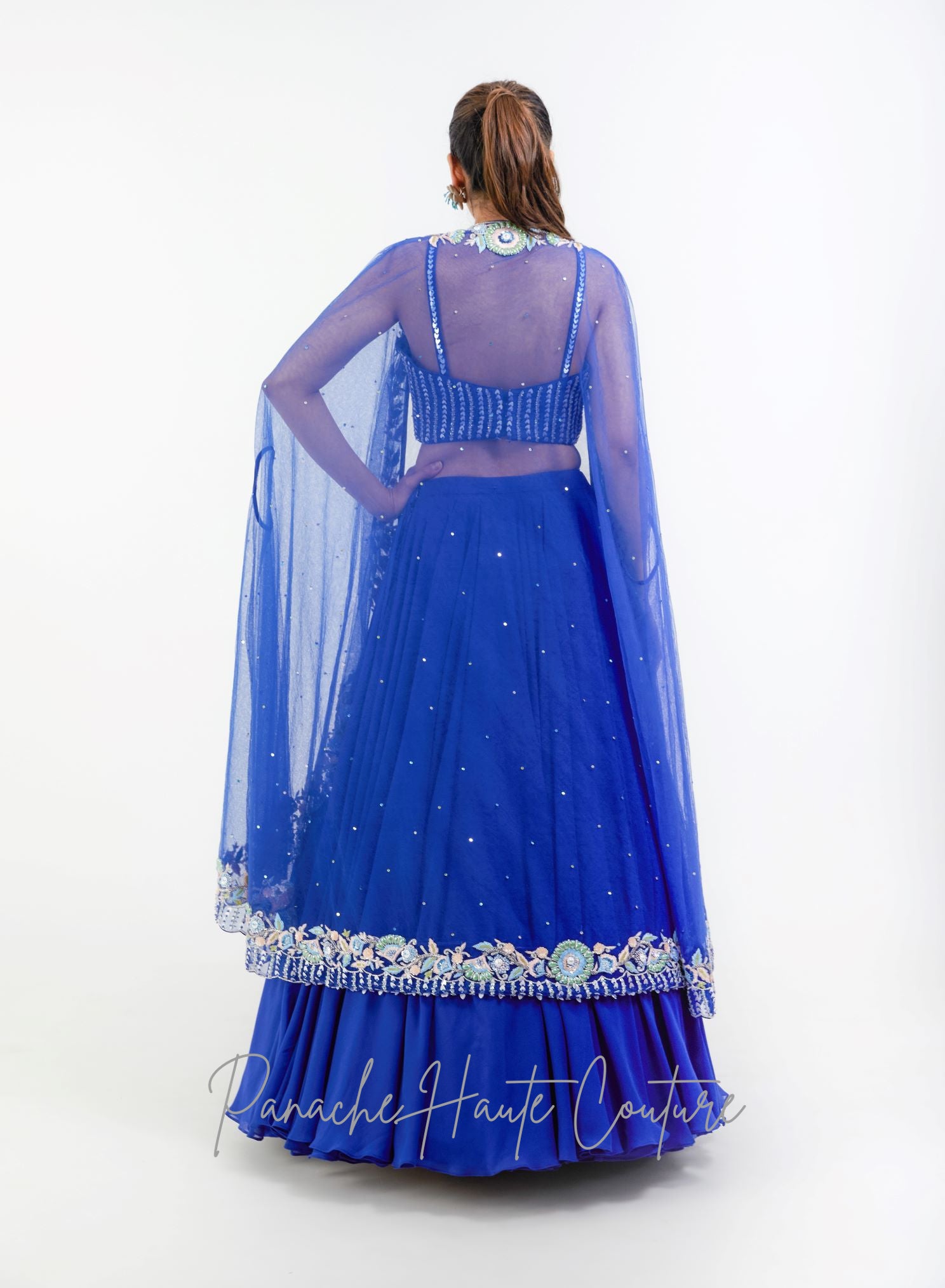 Royal Blue Color Skirt with Crop Top
670
FusionWear / Skirt/ Royal Blue
This ensemble is a stunning combination of royal blue georgette fabric skirt, royal blue raw silk blouse, and a long cape in net fabric with thread and stone work embroidery.
The skirt is made of high-quality georgette fabric in a deep royal blue color, which flows elegantly as you move. It is designed to fit perfectly and flatter your figure, and the color is sure to make you stand out in any setting.
The blouse is made of raw silk, which gives it a luxurious look and feel. It features intricate thread and stone work embroidery in a matching royal blue color that adds a touch of elegance to the overall ensemble. The blouse is designed to fit snugly and accentuate your curves.
The long cape is made of lightweight net fabric, which adds an element of sophistication to the outfit. It features delicate thread and stone work embroidery in the same royal blue color as the skirt and blouse, which complements the overall look of the ensemble.
This outfit is perfect for formal occasions such as weddings, receptions, and other special events. It is sure to make you feel confident, elegant, and stylish.
Brand: Panache Haute Couture
Collection Name: Modern Attires            
Availability: Online and In-store
Embroidery: Hand-Embroidery
Fabric: Blouse : Raw Silk ; Skirt: Georgette ; Cape: Net
Customisations:  You have the option to change the color of the garment and the blouse style of the garment. Please contact our Sales Team through WhatsApp +61470219564 to discuss your requirements.
---
Disclaimer: The model is of AU size 8 and if of 5'7" height