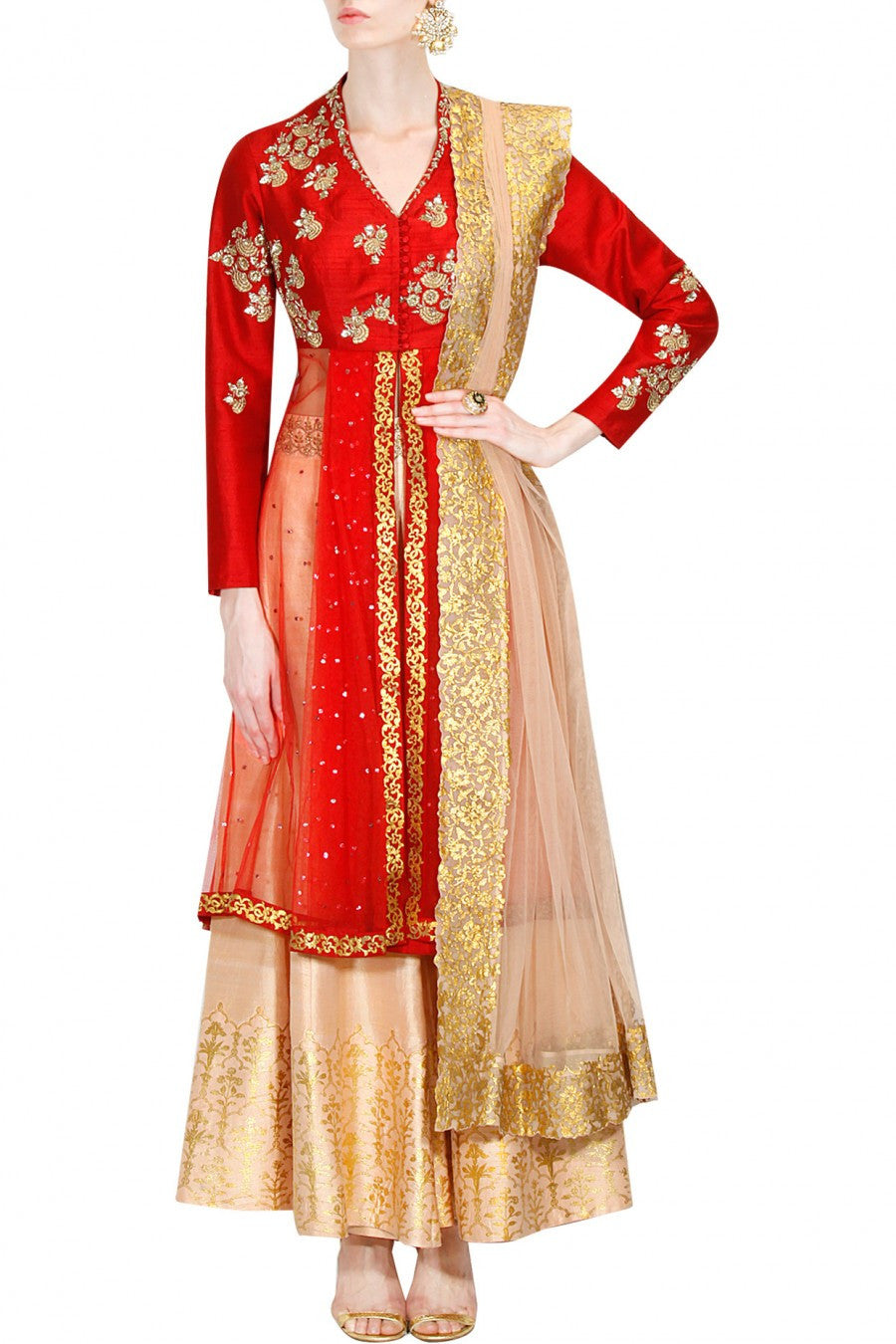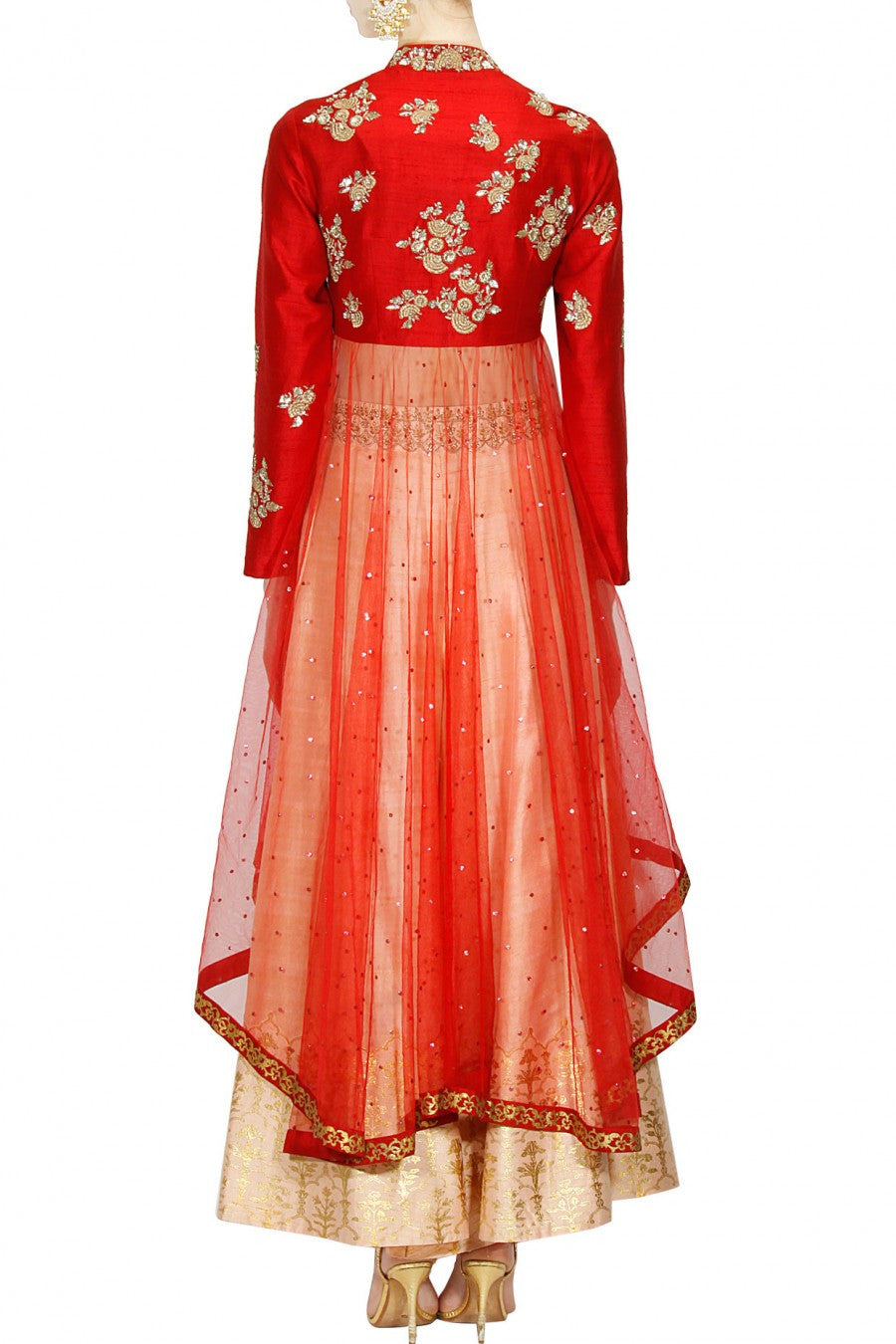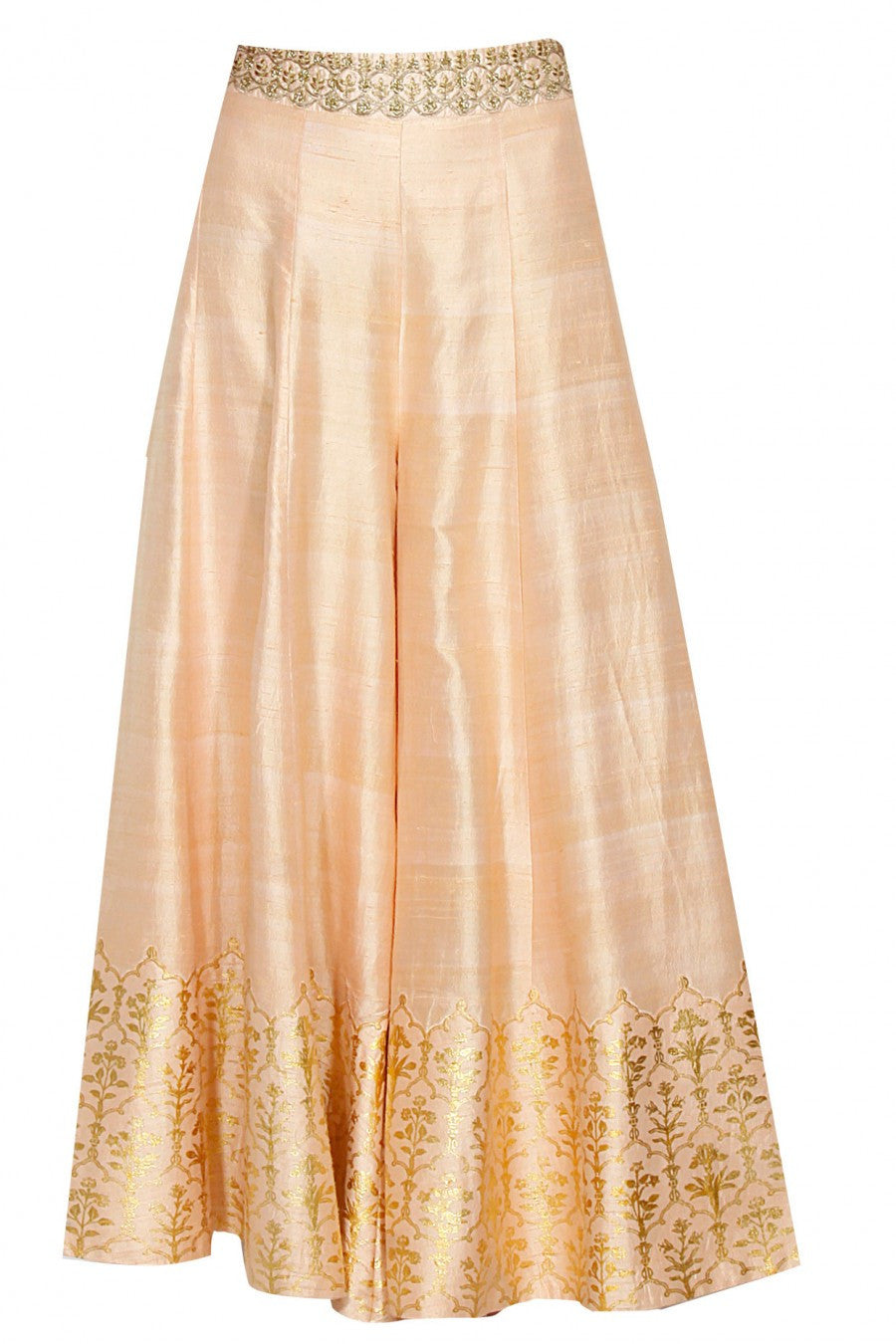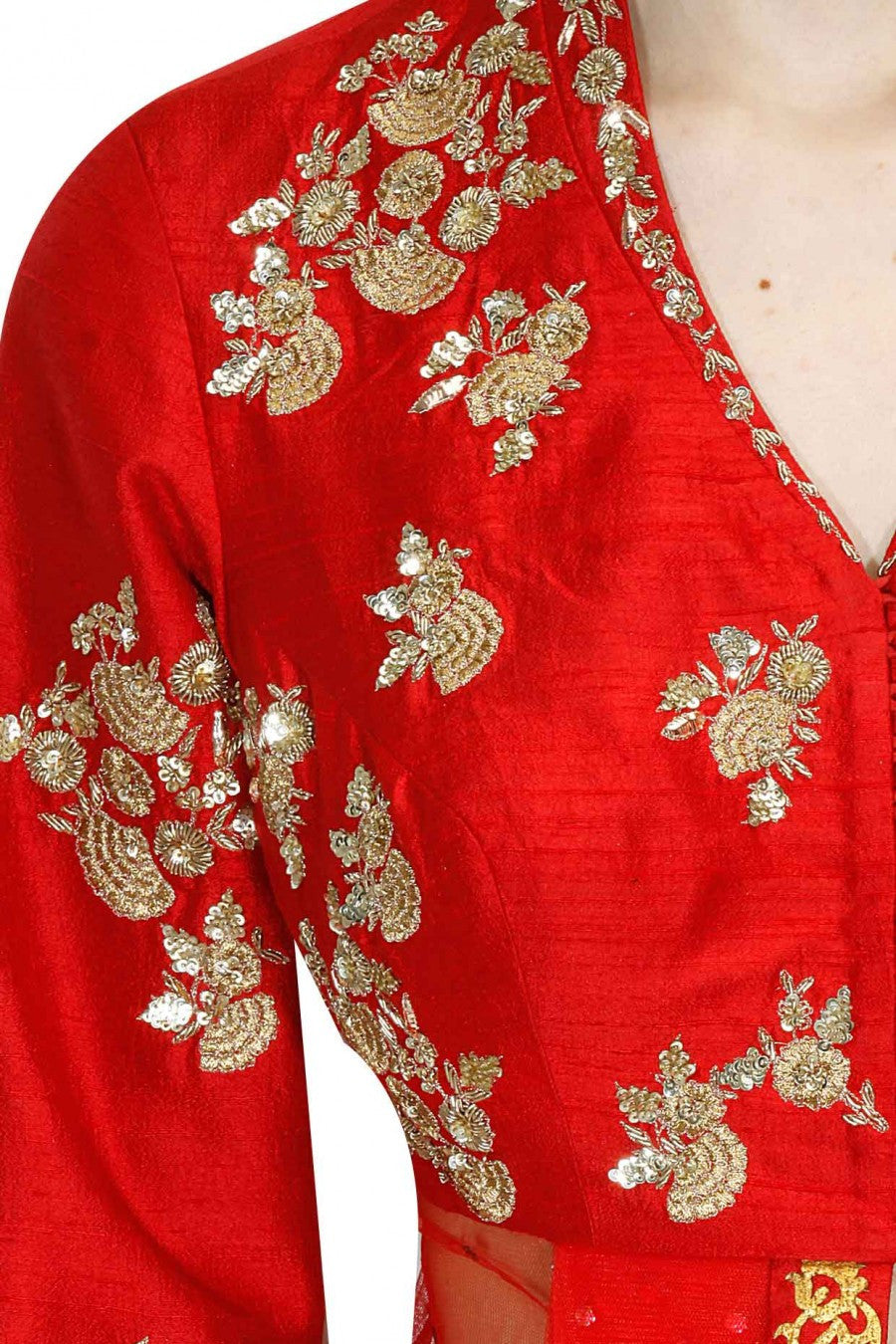 Red Colour Sharara Set
This red colour sharara set features in velvet handcrafted with gold and silver sequined and embroidered floral and leaf motifs around the border, neckline and back.
This sharara set has a keyhole detailing at the back and is paired with a gold floral print sharara skirt and gold ghera detailing.This sharara comes along with an ivory dupatta in organza with white hand embroidered and sequined floral motifs around the border.
This product will be shipped to you after 3-4 weeks from the date of order placed.