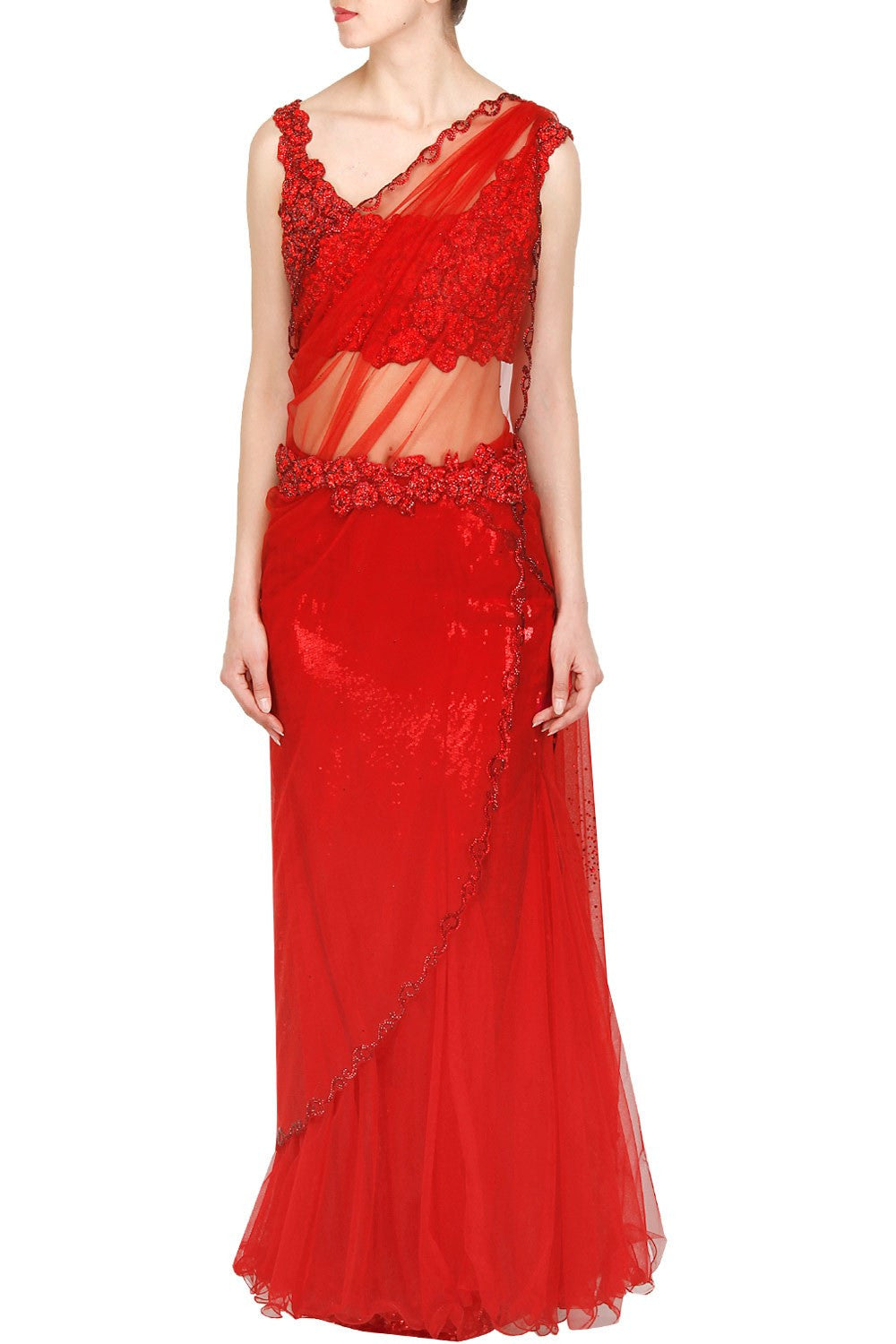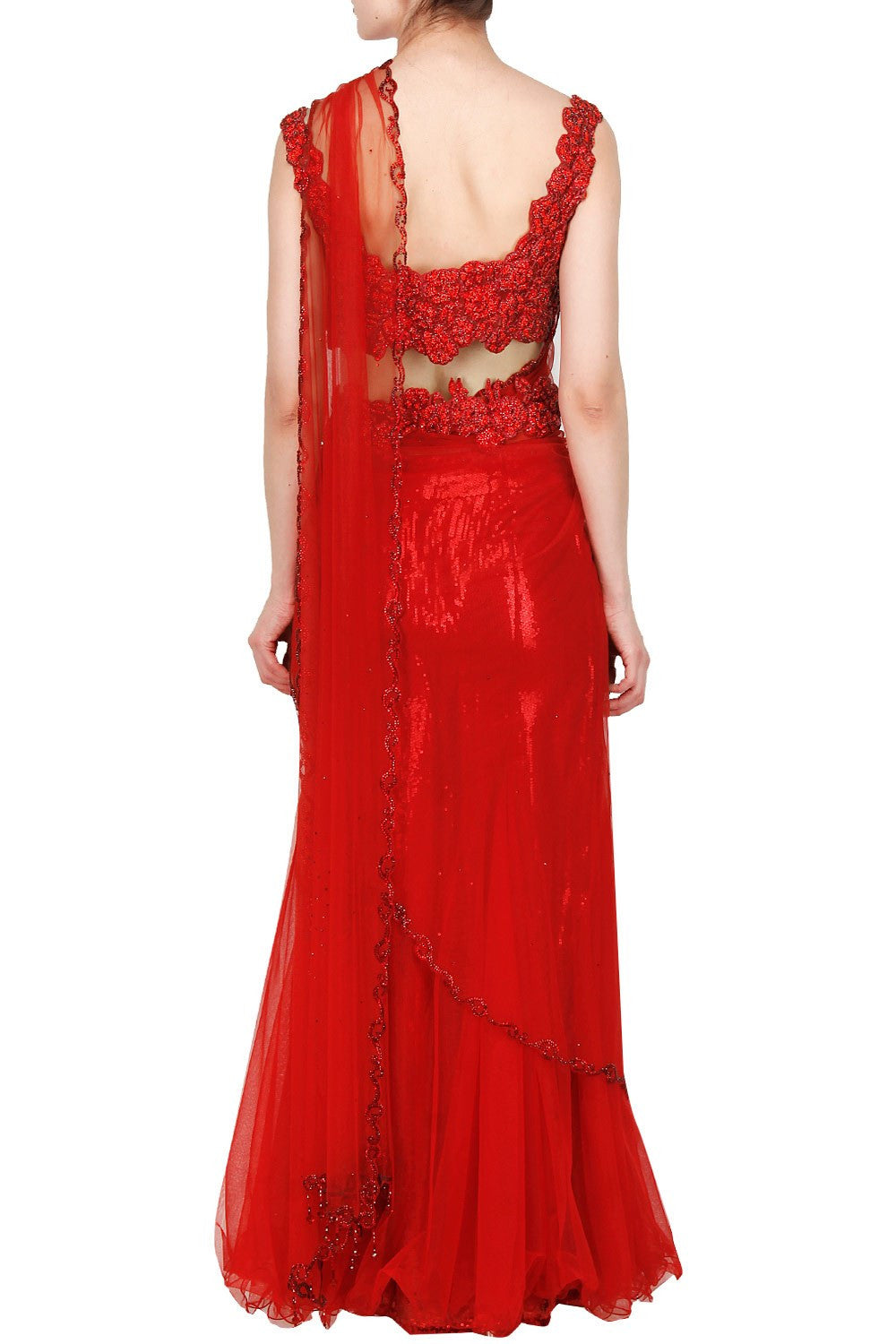 Red color saree gown
This saree gown is in net fabric with swarovski studded hem borders. Skirt underneath is in sequined fabric which gives a sparkled view. This saree gown comes with a matching blouse embroidered in hand embroidery with swarovski on it.
This product will be shipped to you after 3-4 weeks from the date of order placed.