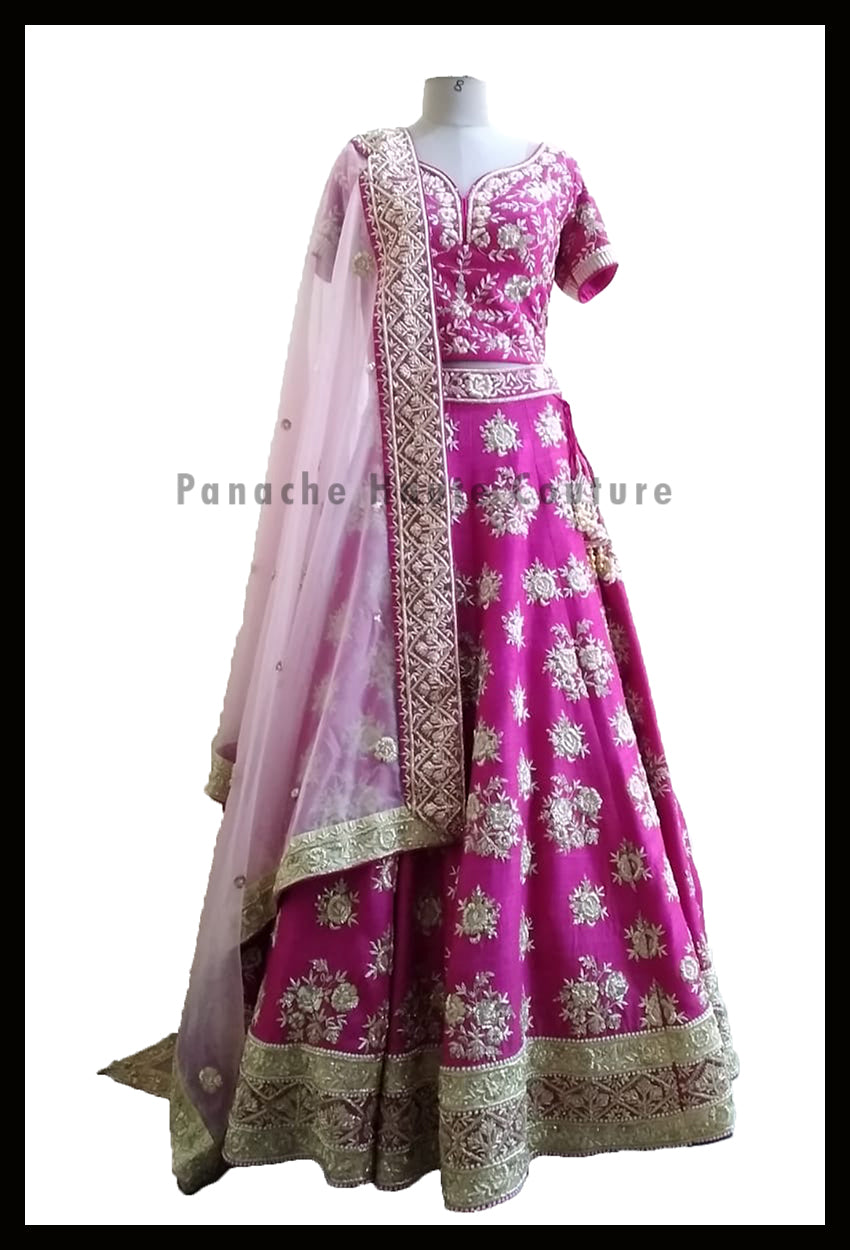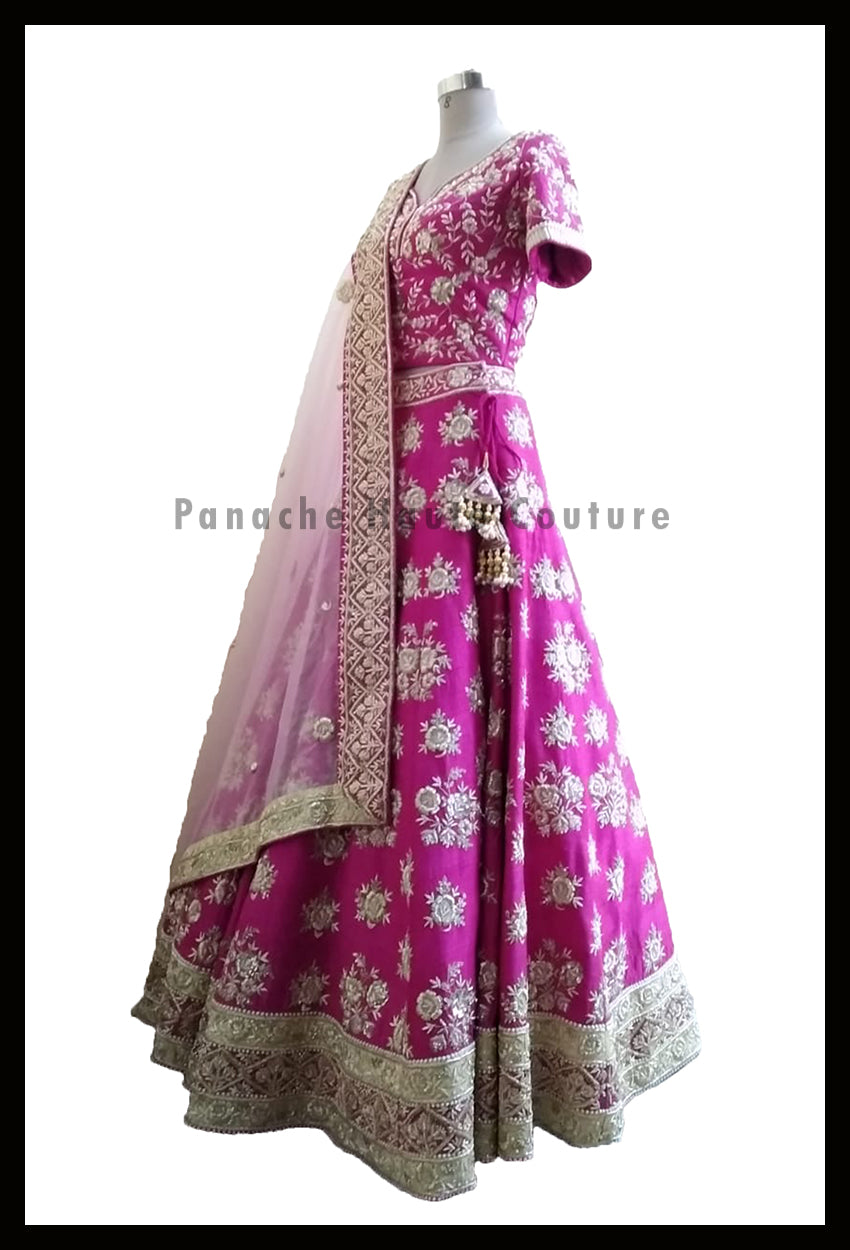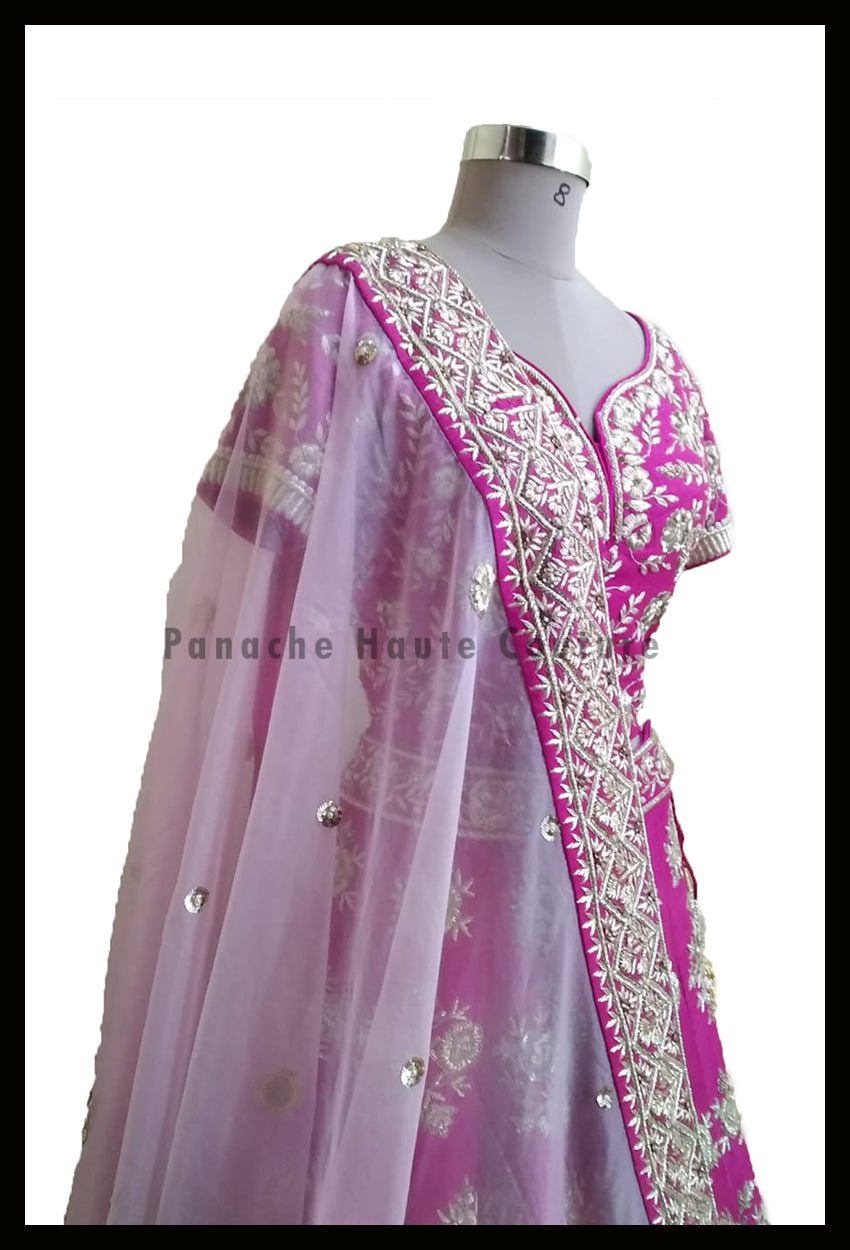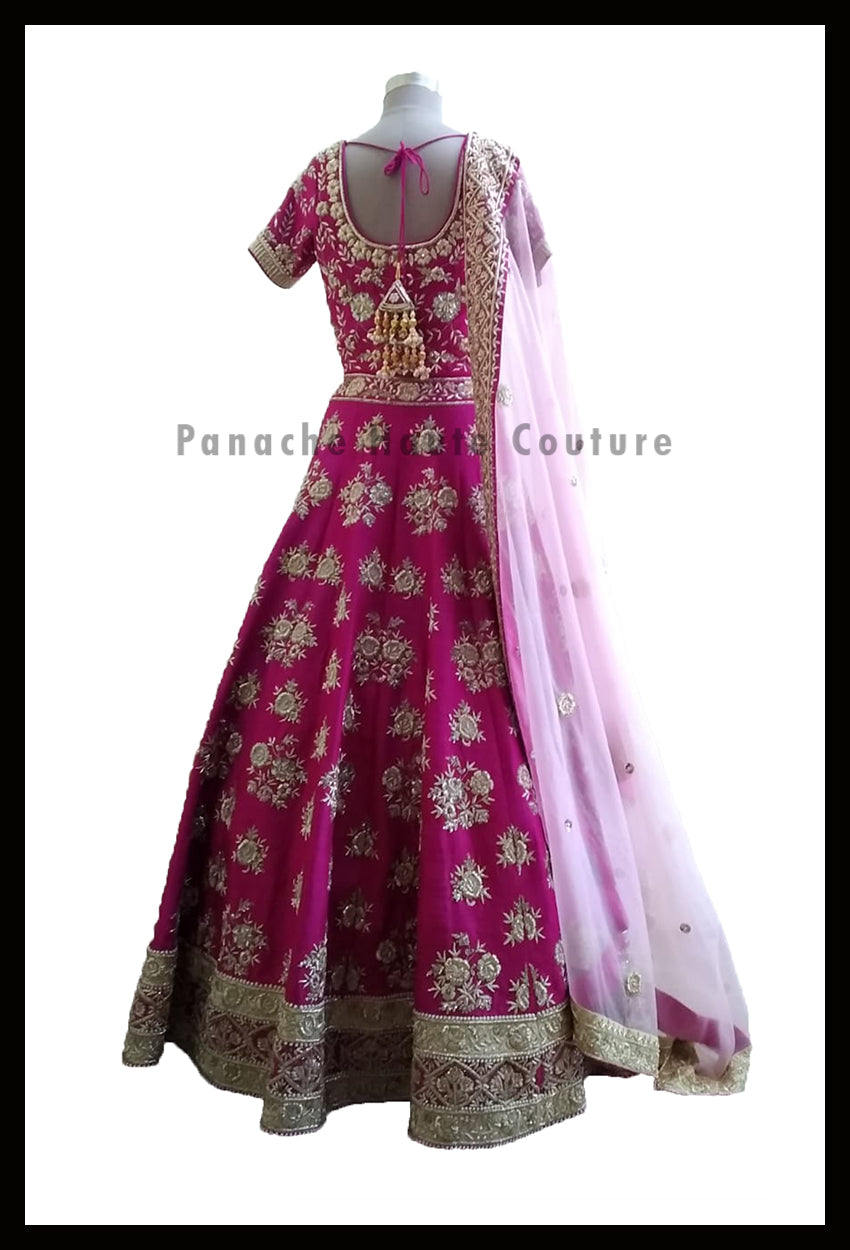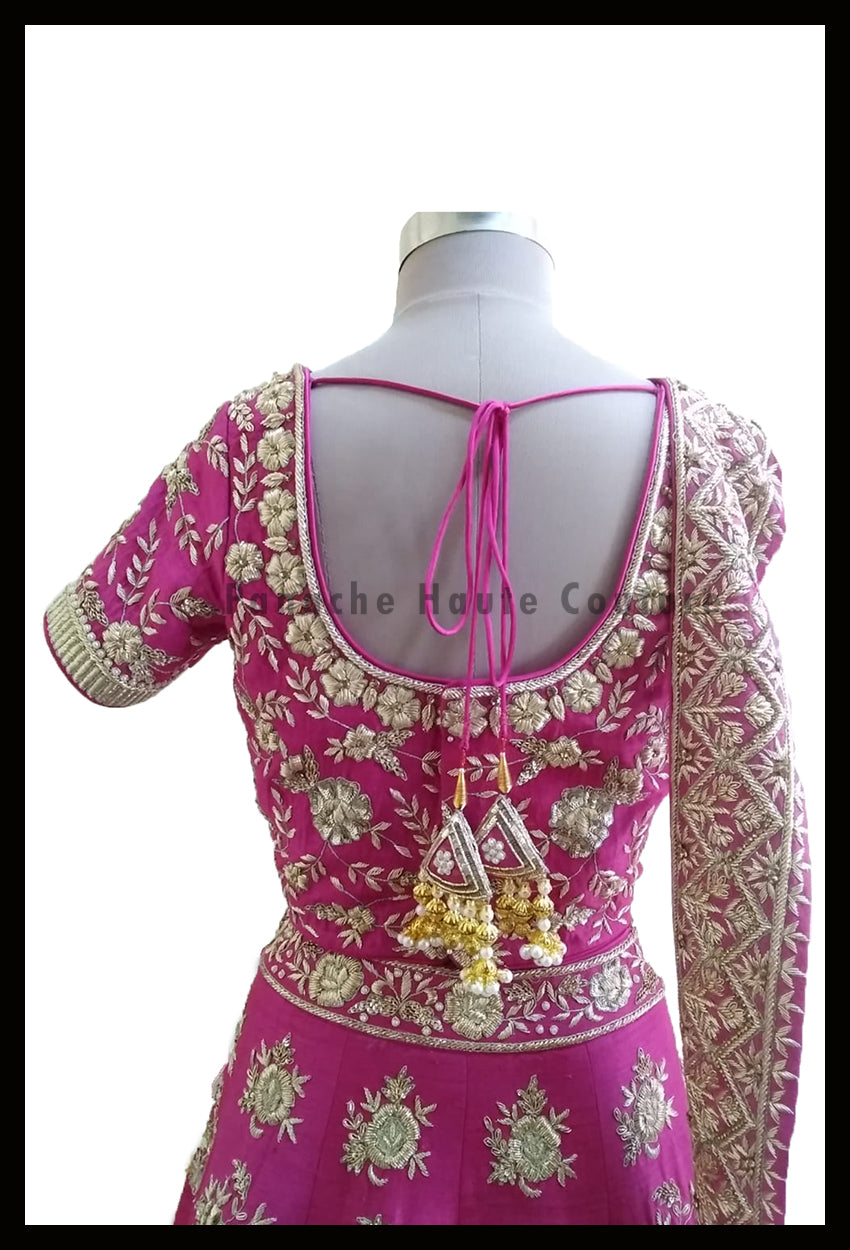 Pleasant Pink Partywear Raw Silk Lehenga Choli
Pre-Order
PHC-2020-BL-003 5Mtrs
Pleasant Pink Partywear Raw Silk Lehenga Choli
Feminine, gorgeous, and elegant - This beautiful pink colored lehenga choli is designed exclusively to bring out the true diva in you. For eons, pink color is labeled as a feminine hue that is associated with innocence and cuteness. This elegant lehenga choli in pink color is the perfect pick for any occasion and is so cute that people will stop you in your tracks - asking from where did you get this awful piece. This lehenga choli is made up of silk and enhanced with a zardozi embroidery work. The skirt of this lehenga is highlighted with a heavy zardozi embroidered border around the hem at the edges. It comes along with a pink blouse and a net pink dupatta.
You have the option to change the color of the garment and blouse style according to your requirements. Please contact our Sales Team through WhatsApp +61470219564 to discuss your requirements.

---
Brand: Panache Haute Couture
Availability: Online and In-store
Production Time & Delivery: 8-12 Weeks
Fabric: Lehenga and Blouse - Raw Silk, Dupatta - 1xNet; Lining - Satin.
Embroidery: Zardozi (to check the embroidery process please contact our sales team through WhatsApp +61470219564 and they will share the production videos with you)
---
Disclaimer: Photos used here are without any editing and the product will be the same as the photos. The prices are mentioned here are up to Size 40. For Plus size please contact our team before placing the order.