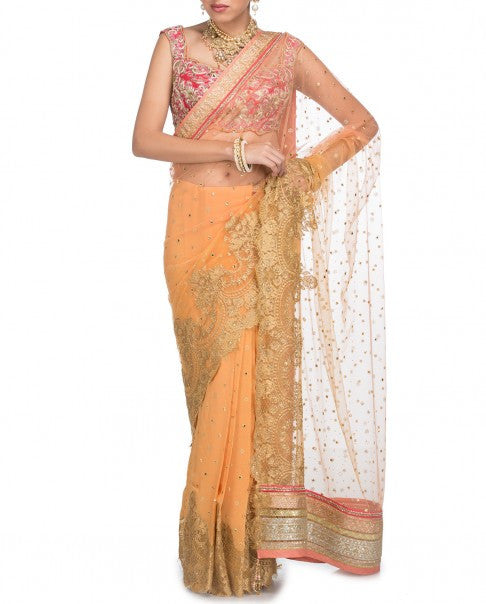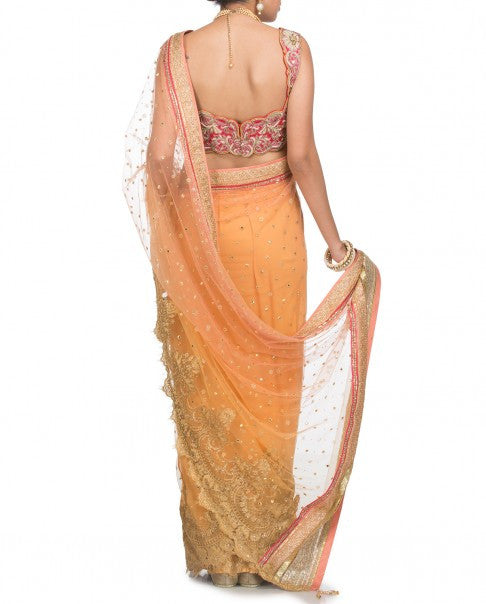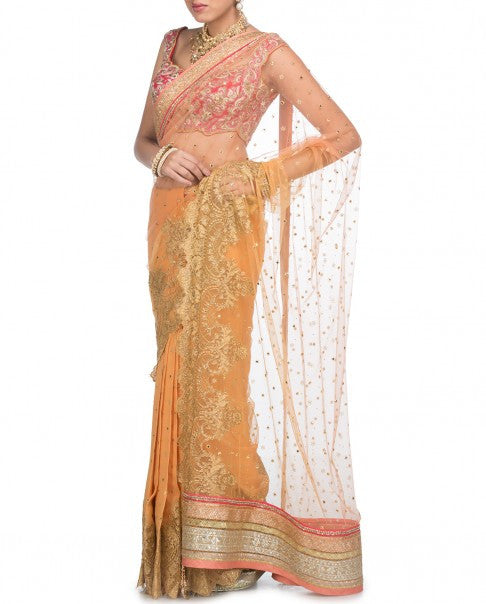 Peach Colour Saree with Pink Colour Blouse
This peach saree is in net fabric. Saree is embroidered with kundan, swaroski and pearls. 
Blouse of this peach saree is also in raw silk fabric having thread and zari work on it. Blouse comes in stitched form. This peach saree is comes with satin stitched peticoat
This product will be shipped to you after 3-4 weeks from the date of order placed. All  Make to Measure orders are not returnable.