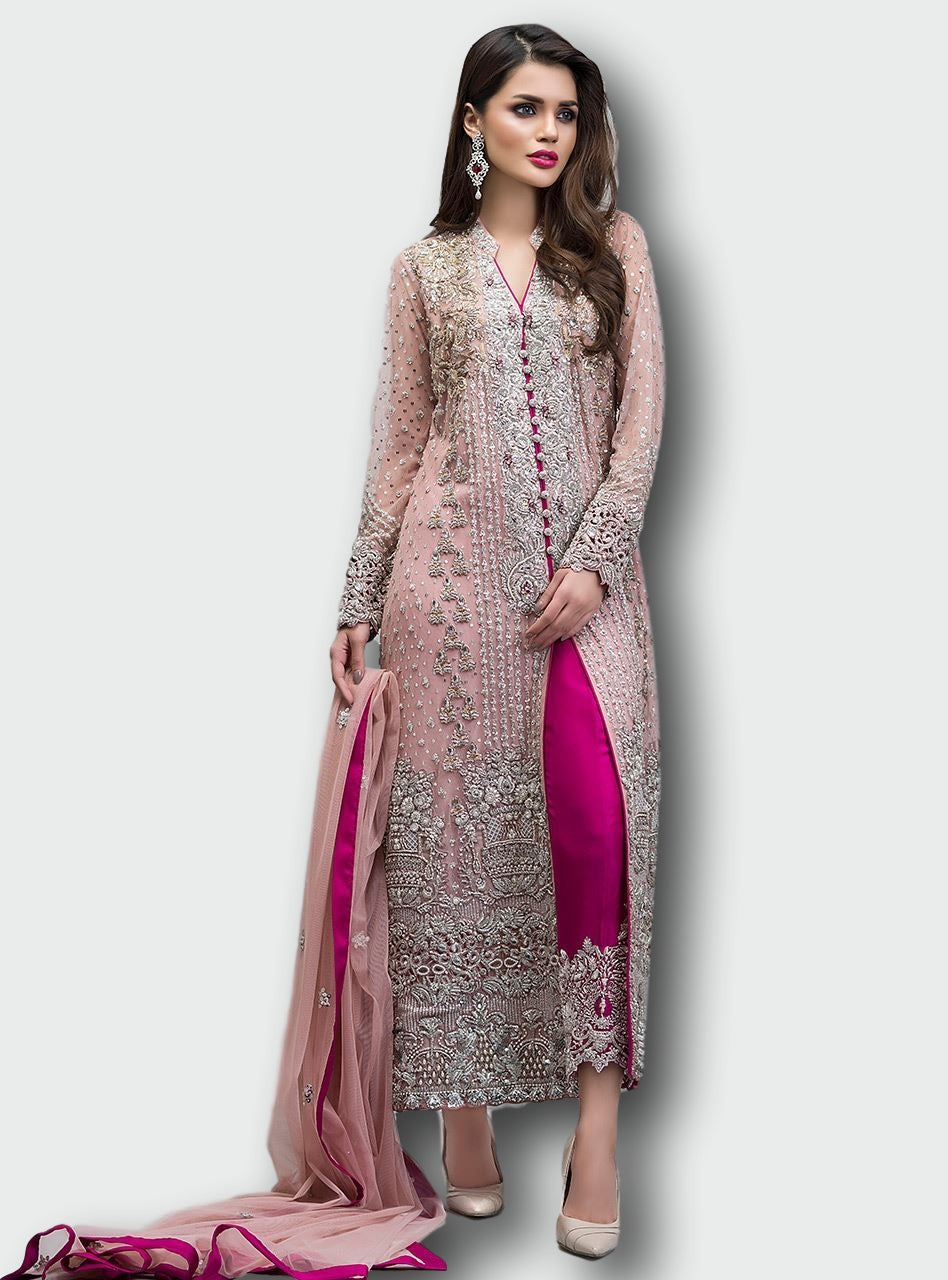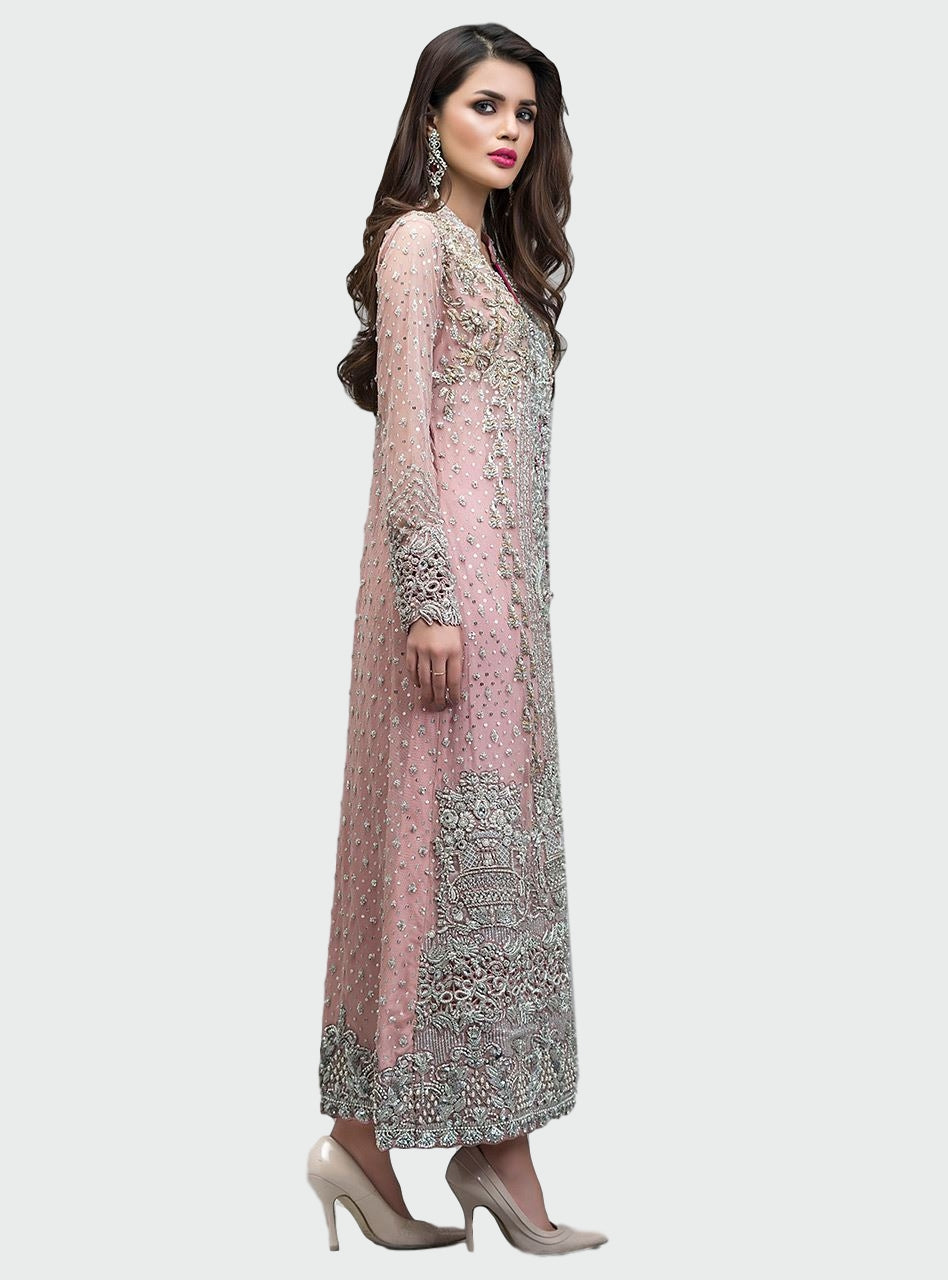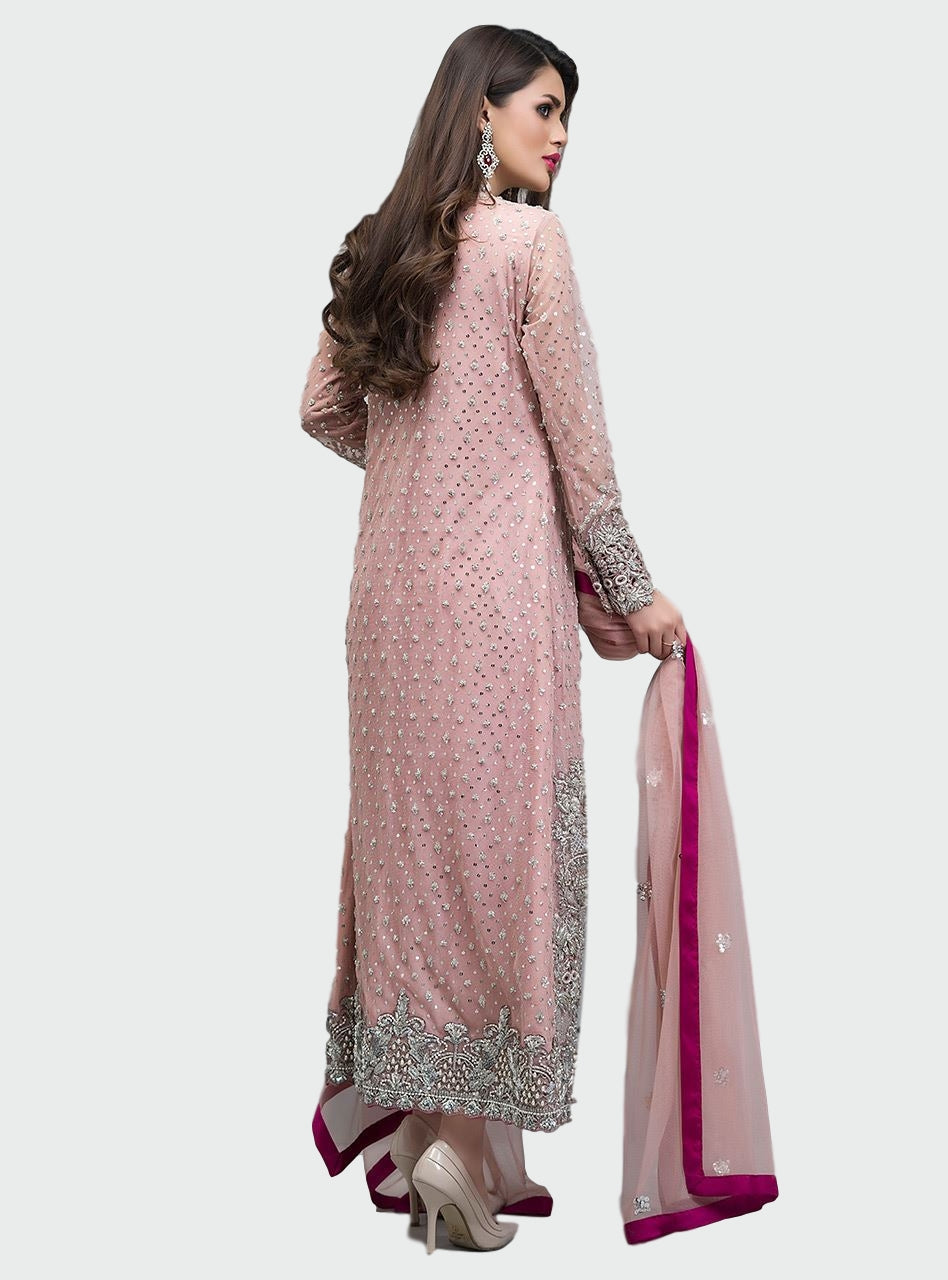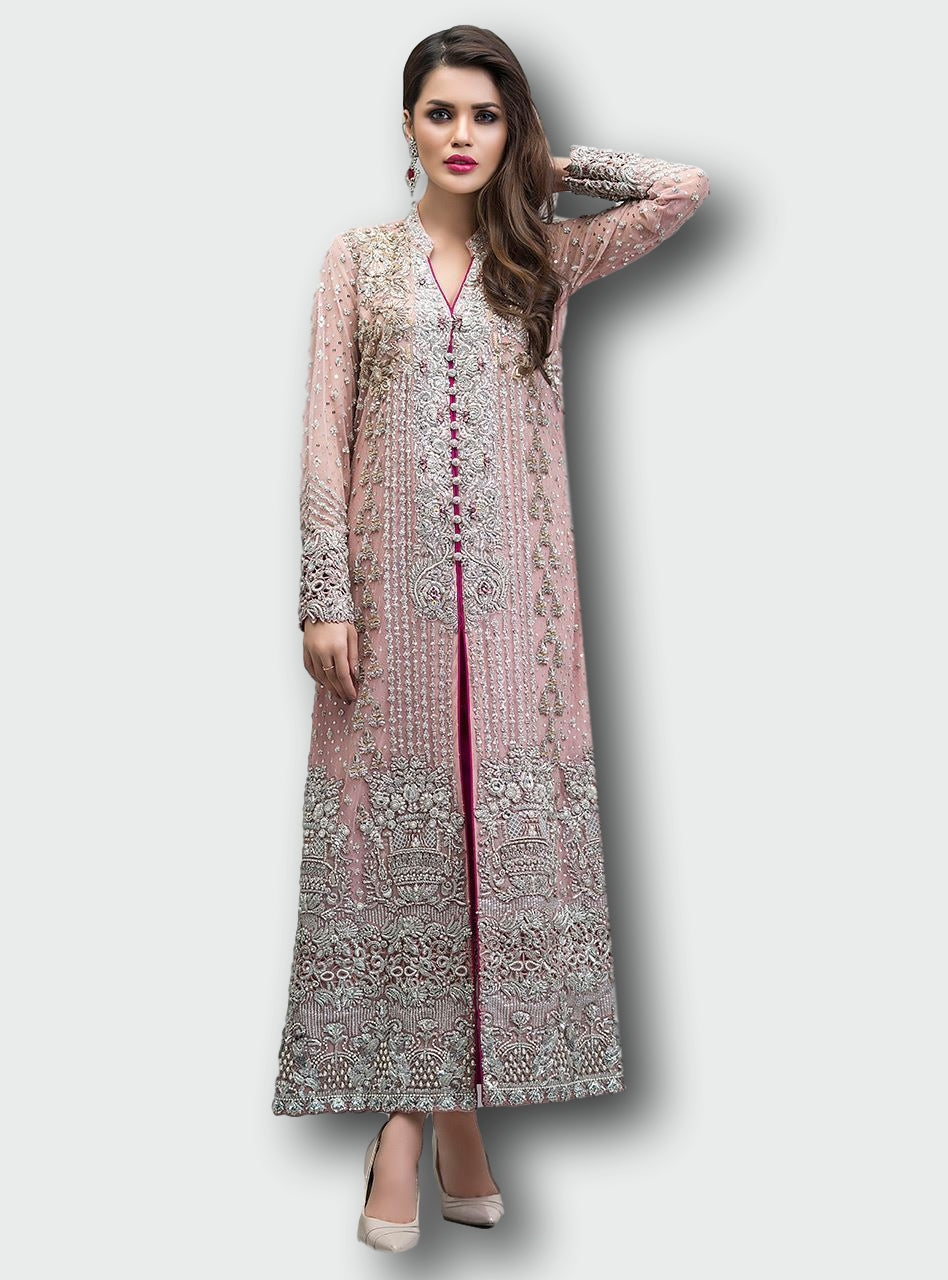 Pastel Pink Jacket and Trouser Set
Embrace a timeless style with our net pastel pink front open shirt. Blooming with silver kora dabka, pearls and Swarovski crystals, this outfit is artfully coordinated with fuchsia pants adorned with beautiful motifs at the bottom.
Fabric Details
Jacket & Dupatta - Georgette Silk
Trouser - Raw Silk
Color can be customized without any extra charge.