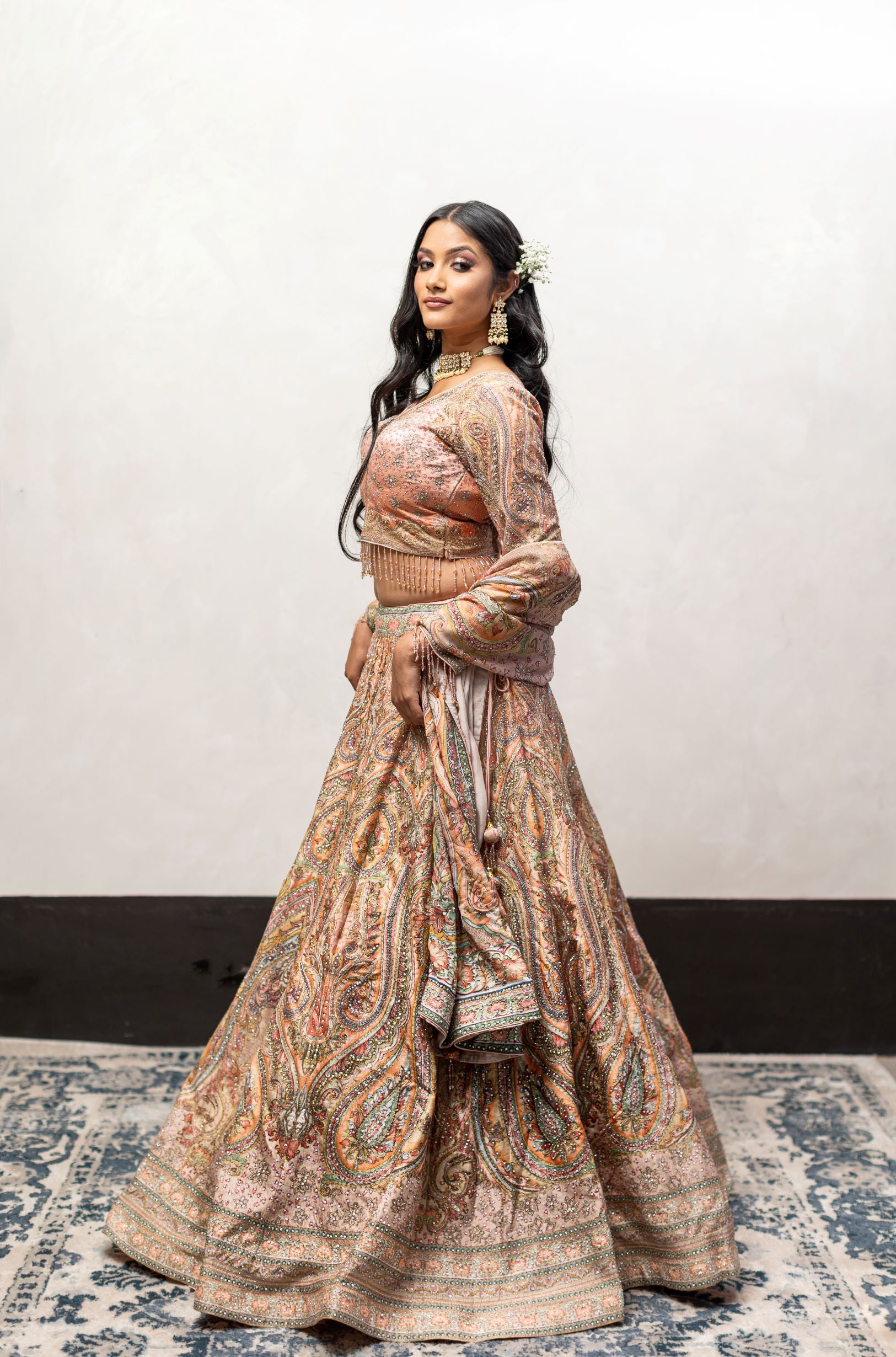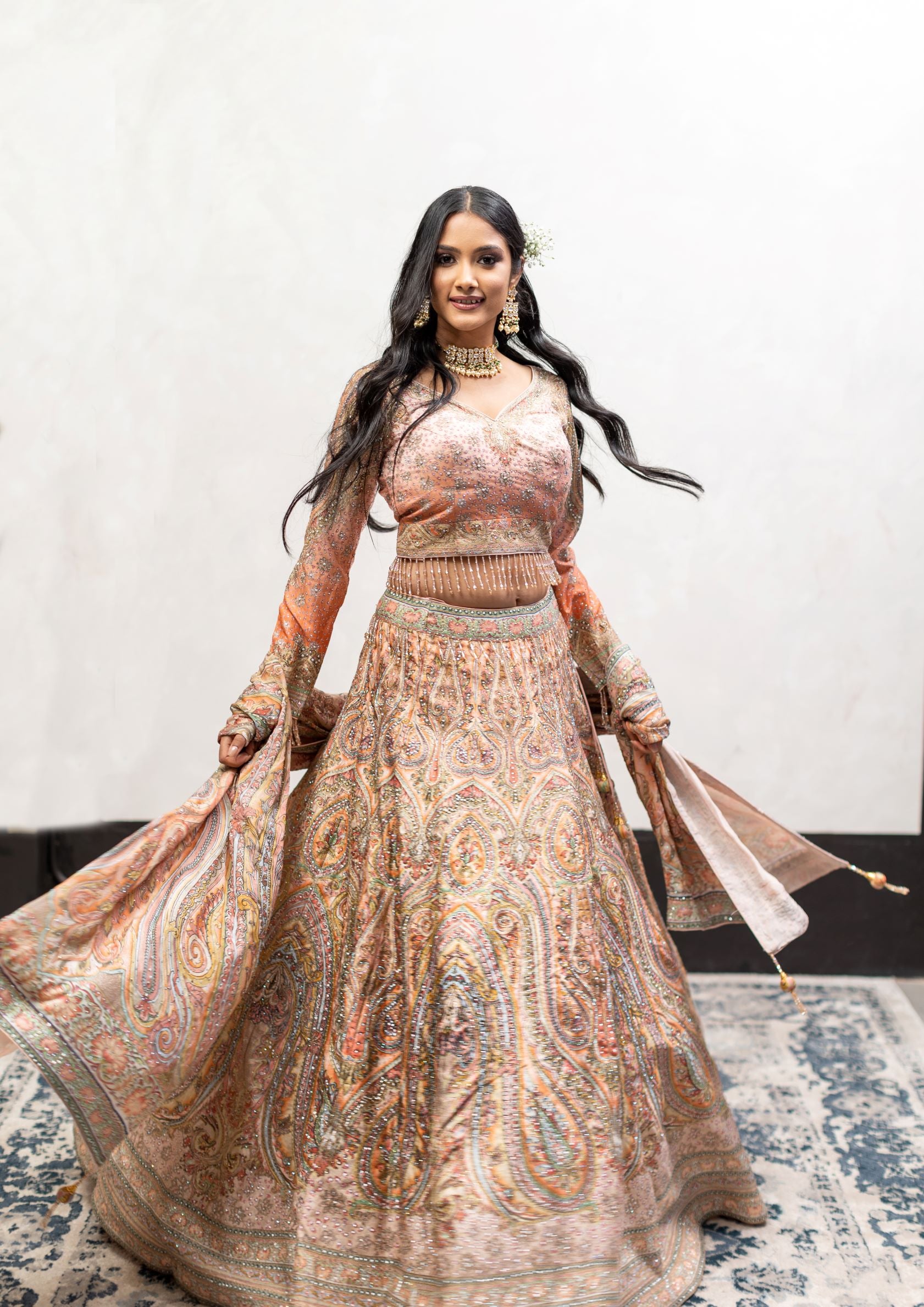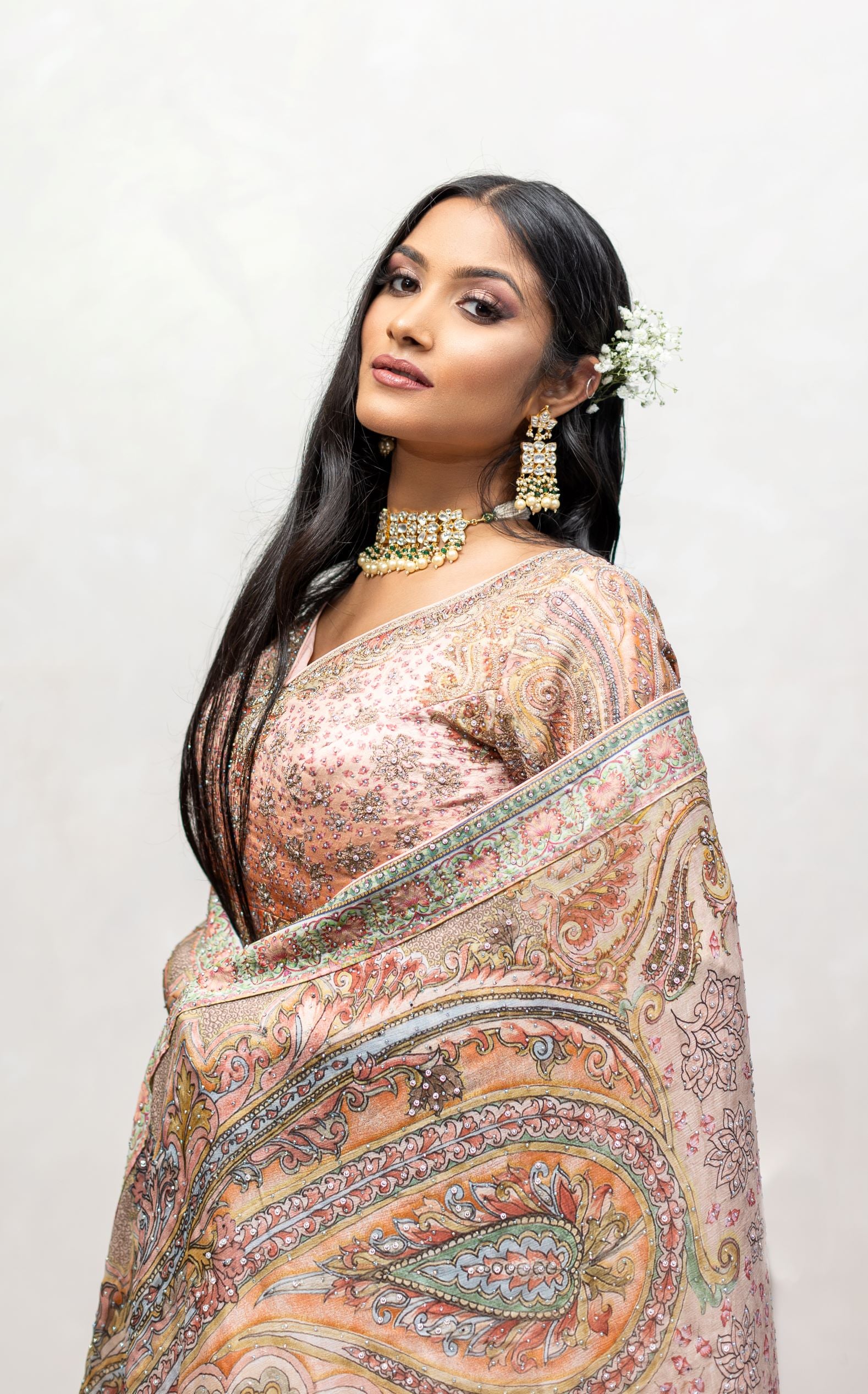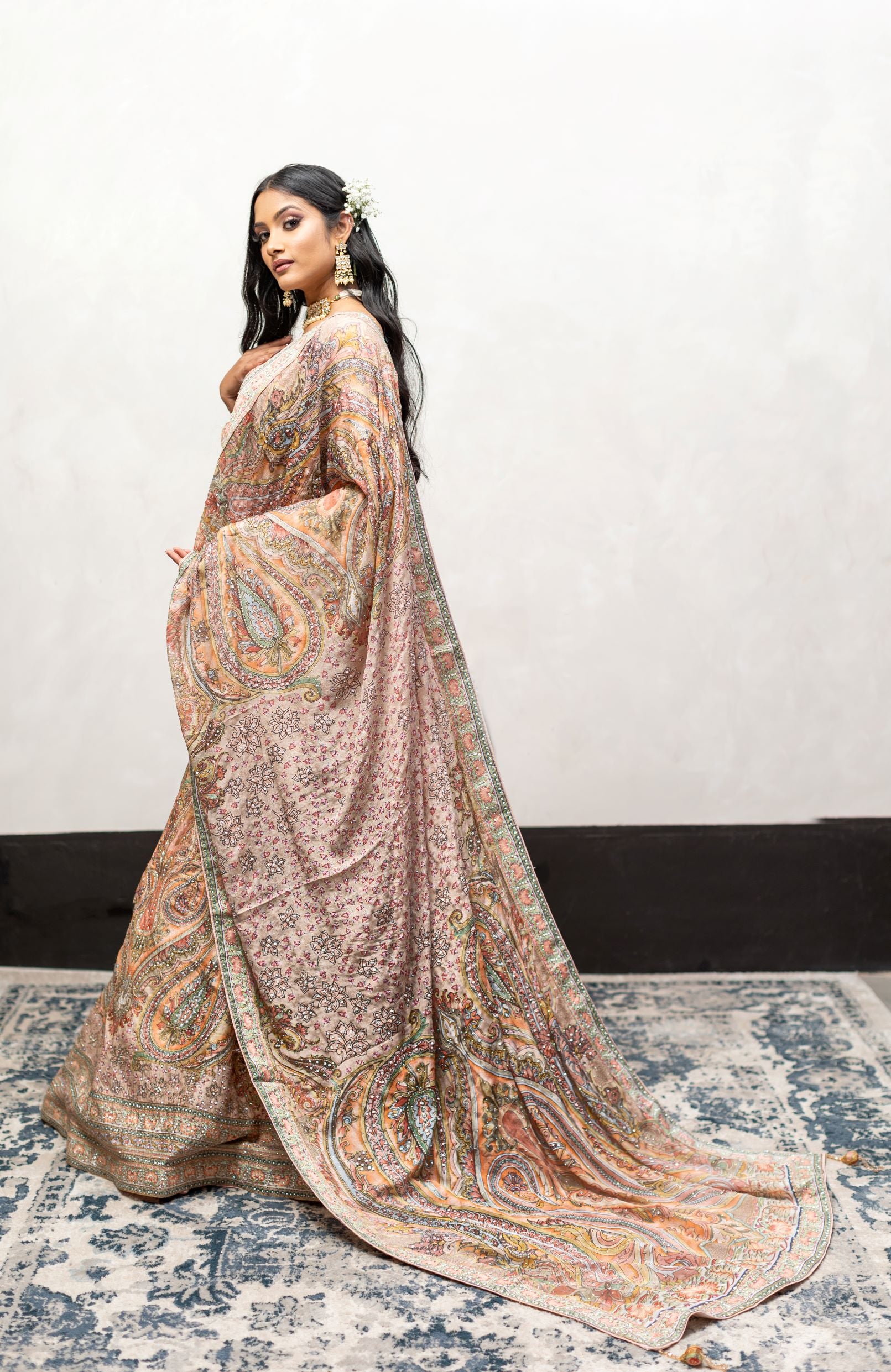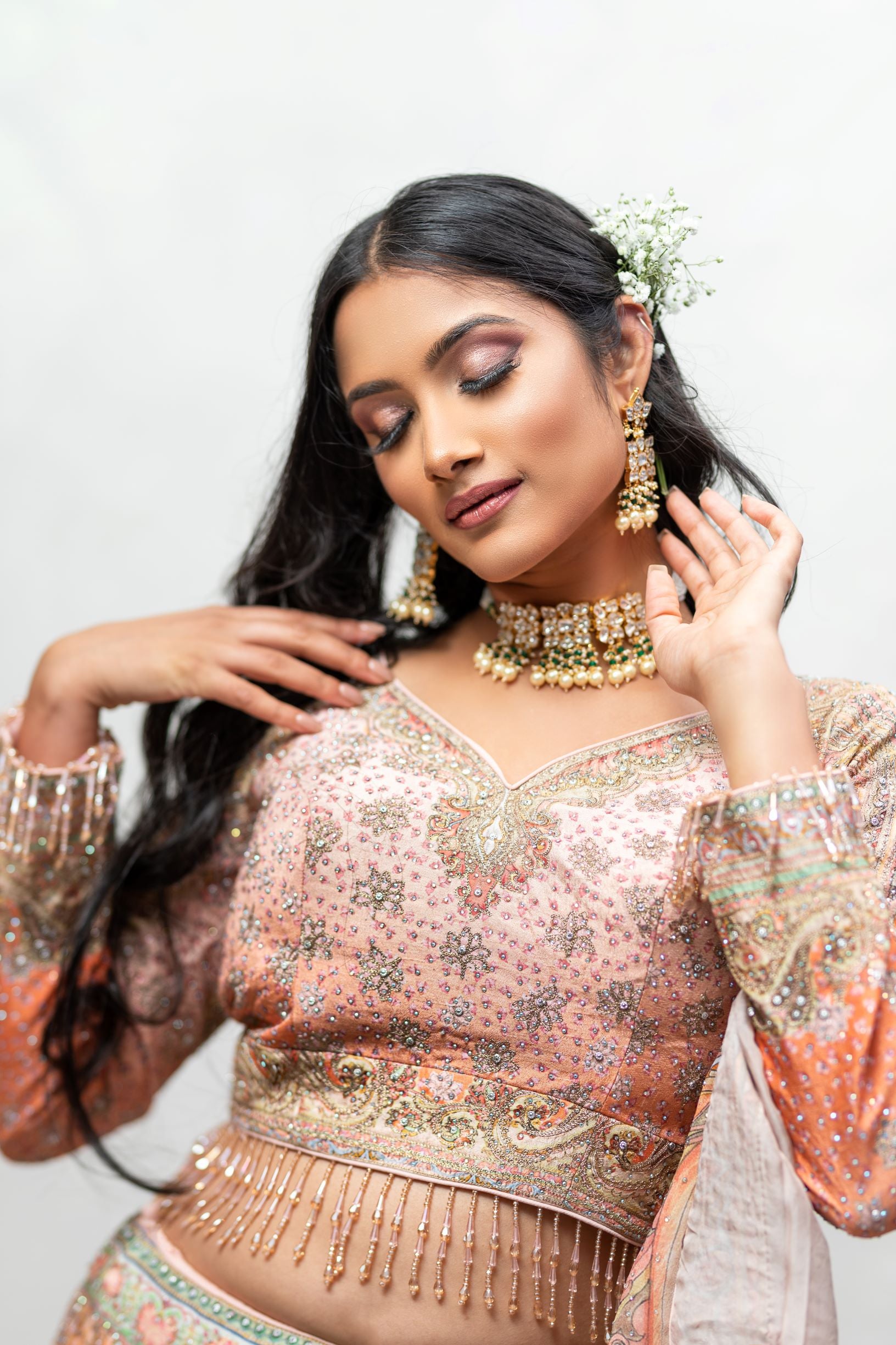 Pastel Peach Color Swarovski Work Wedding Lehenga
Peach color defines warmth, comfort, and youthfulness. This peach palette ensemble has an elaborate print on the skirt, blouse, and dupatta as well. Embroidery techniques include Kasab and aari work with Swarovski highlights in abundance. Beaded tassels/ latkans are there on the sleeve and blouse hem and below the belt as well. Palette has other colors like orange, red, greens, etc. The overall look is subtle yet unique.
Brand: Panache Haute Couture
Availability: Online and In-store
Fabric: Blouse and Skirt: Silk; Dupatta: 1 Silk
Embroidery: Swarovski Work.
Disclaimer: Model is of AU size 8 and wearing 5 mtrs flairs skirt in the photos.