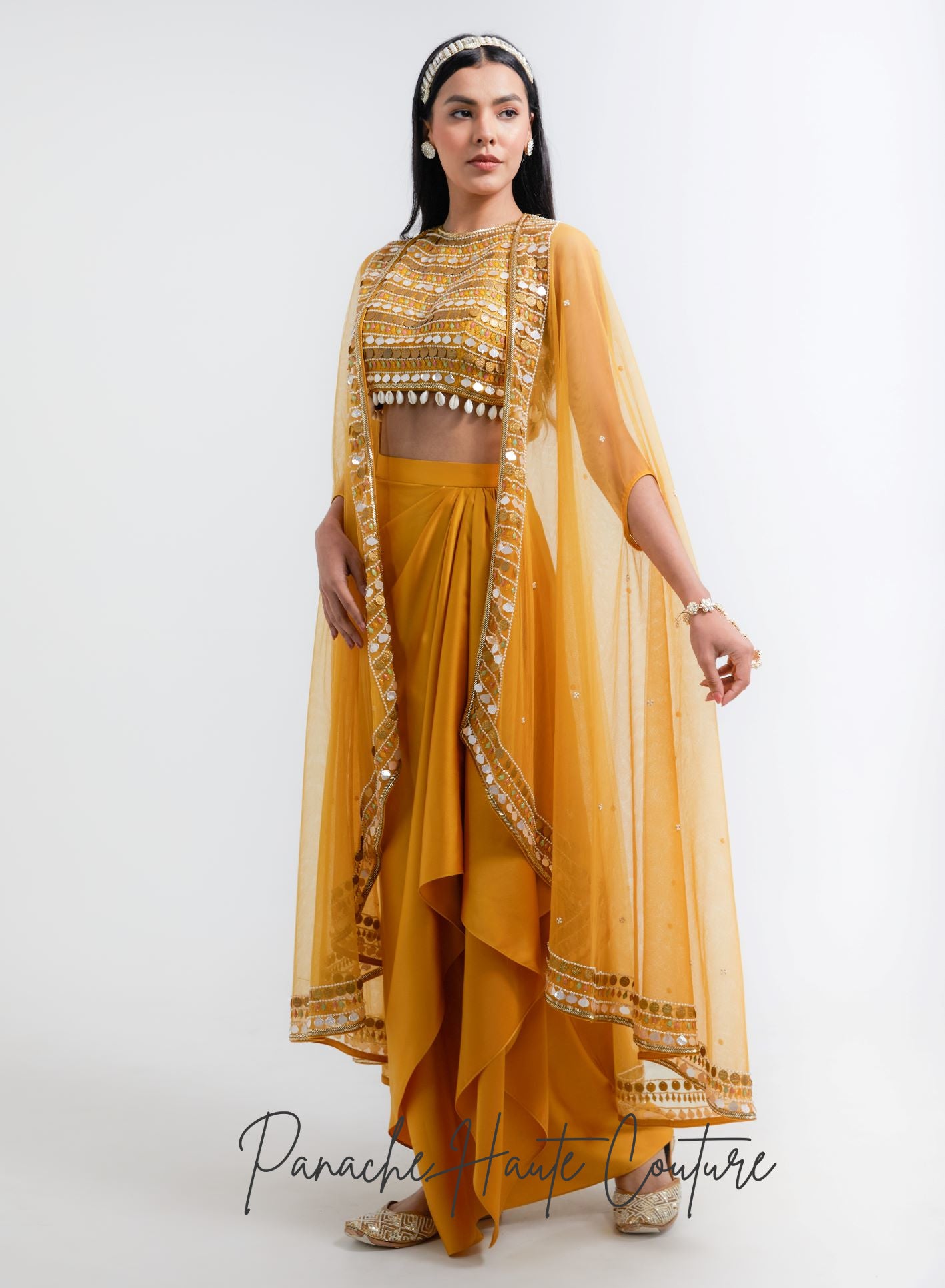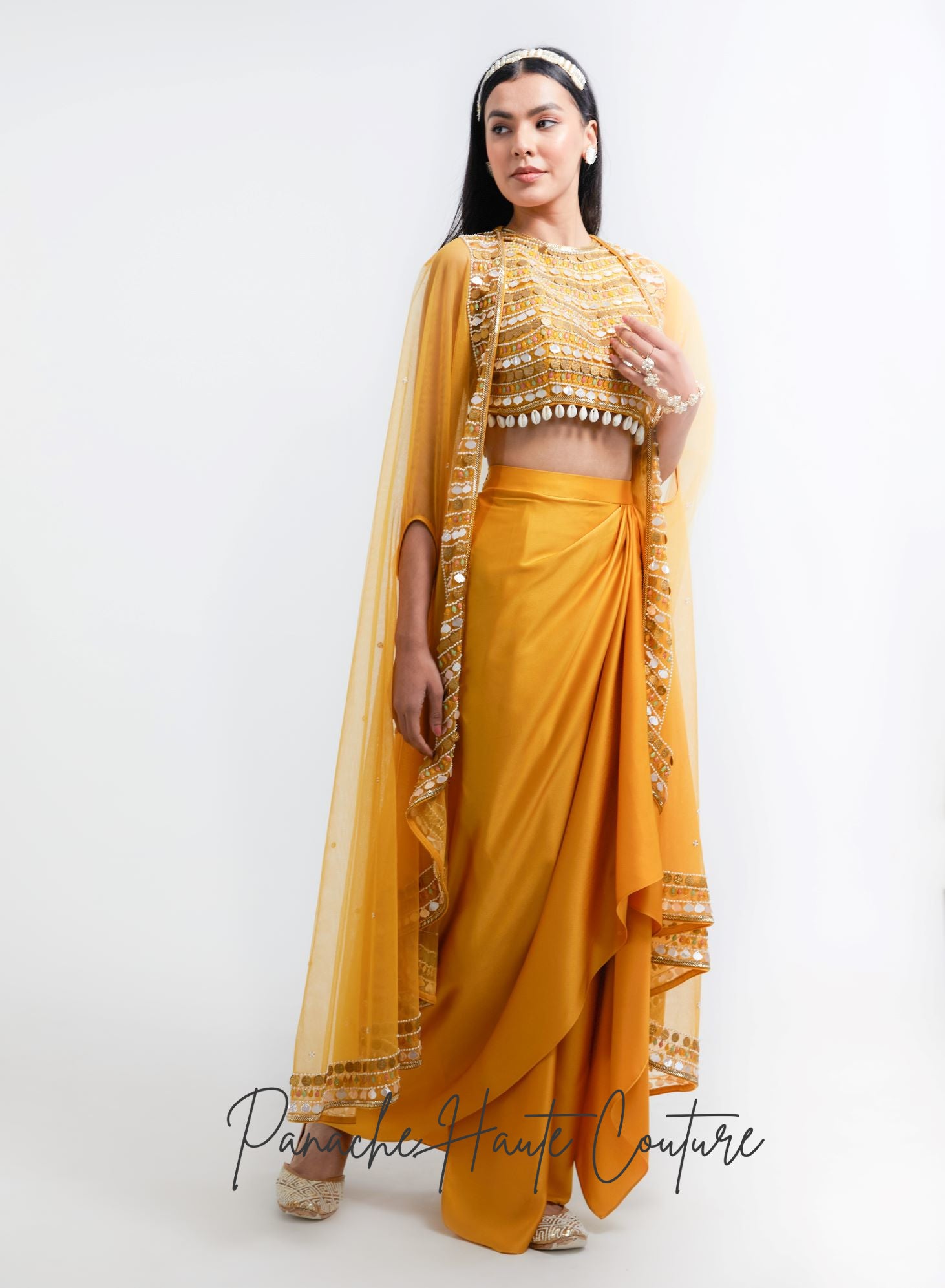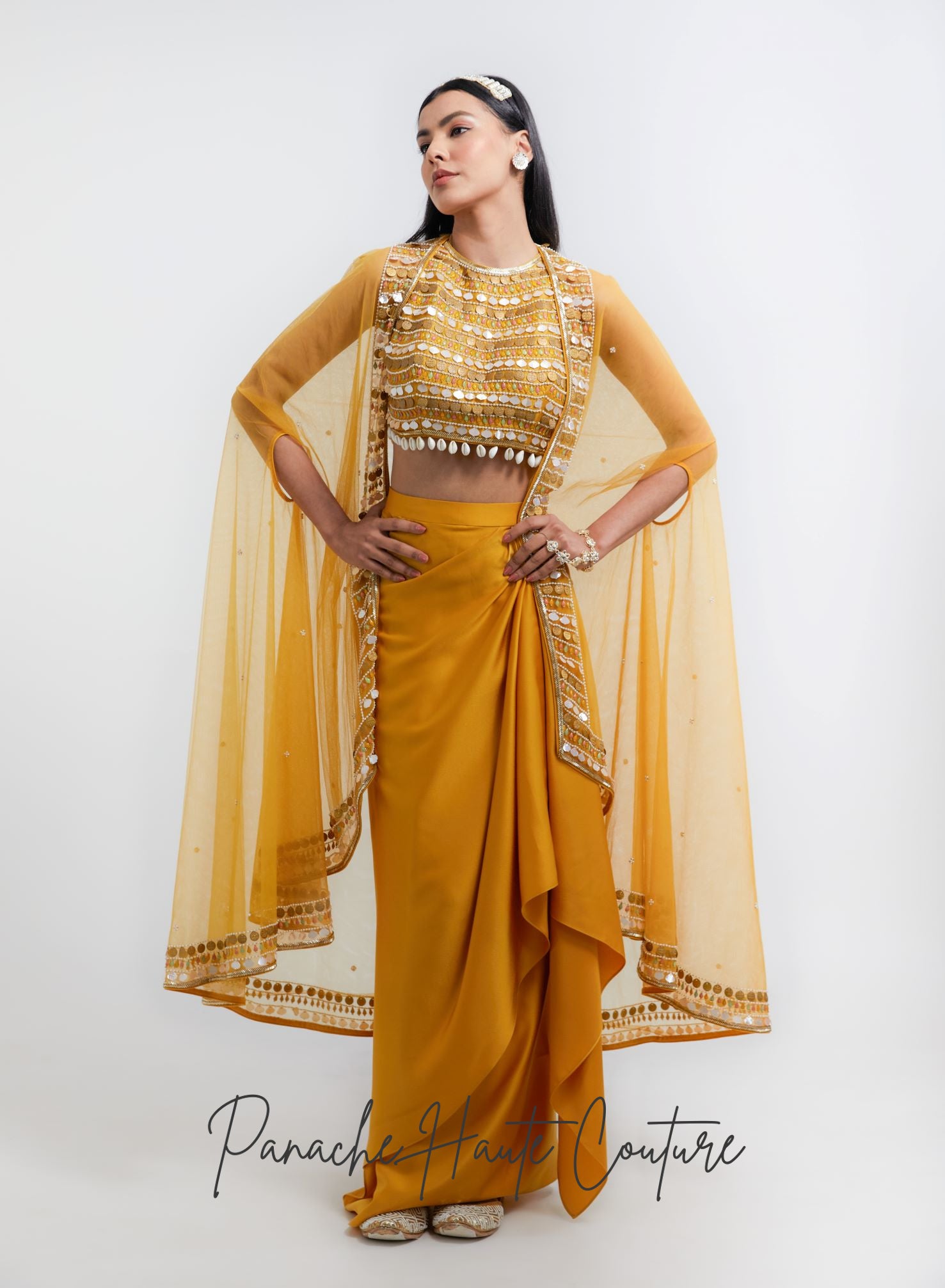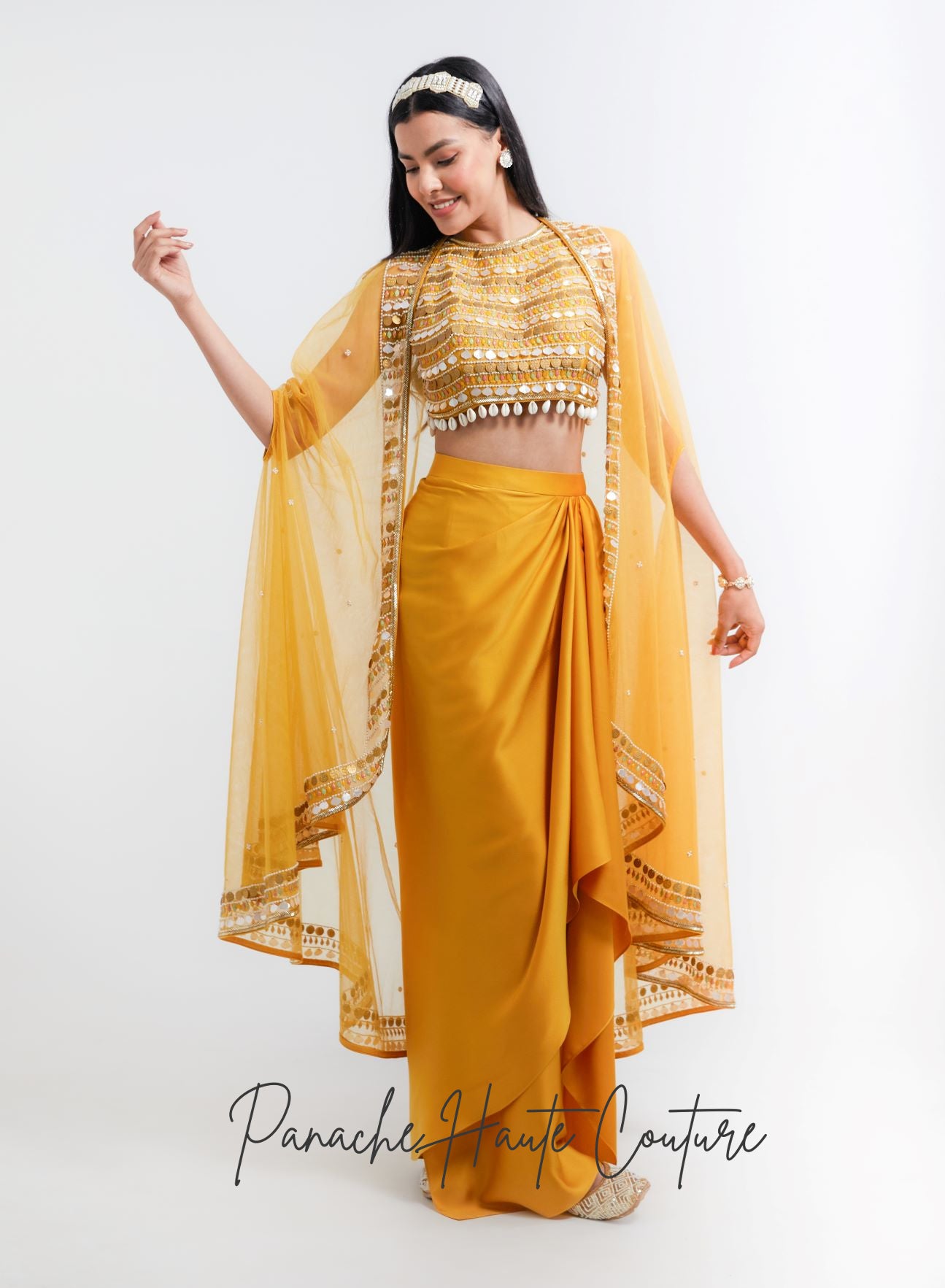 Mustard Yellow Color Dhoti Skirt Set
575
FusionWear /Dhoti/MustardYellow
Introducing our exquisite Satin Dhoti Skirt set, complete with a stunning Halter Neck Blouse in Raw Silk and a beautiful Cape in Net with Contrast Embroidery.
The Satin Dhoti Skirt is crafted from premium quality satin fabric, giving it a soft and silky texture that feels luxurious against the skin. The skirt features a traditional dhoti style, with elegant pleats and drapes that add a touch of grace and sophistication to the outfit.
The Halter Neck Blouse is made from premium quality raw silk, giving it a rich and lustrous look. The blouse features a stylish halter neck design that accentuates the shoulders and neckline, while the back is elegantly adorned with intricate embroidery work.
The Cape is made from lightweight net fabric, making it perfect for layering over the blouse and skirt. The cape features contrasting embroidery work that adds a pop of color and texture to the outfit, while the sheer fabric drapes gracefully over the shoulders and back.
This Satin Dhoti Skirt set with Halter Neck Blouse and Net Cape is perfect for special occasions such as weddings, parties, and other formal events. Its elegant and sophisticated design is sure to turn heads and make a lasting impression.
Brand: Panache Haute Couture
Collection Name: Modern Attires            
Availability: Online and In-store
Embroidery: Hand-Embroidery
Fabric: Blouse : Satin ; Dhoti Skirt: Satin ; Cape: Net
Customisations:  You have the option to change the color of the garment and the blouse style of the garment. Please contact our Sales Team through WhatsApp +61470219564 to discuss your requirements.
---
Disclaimer: The model is of AU size 8 and if of 5'7" height