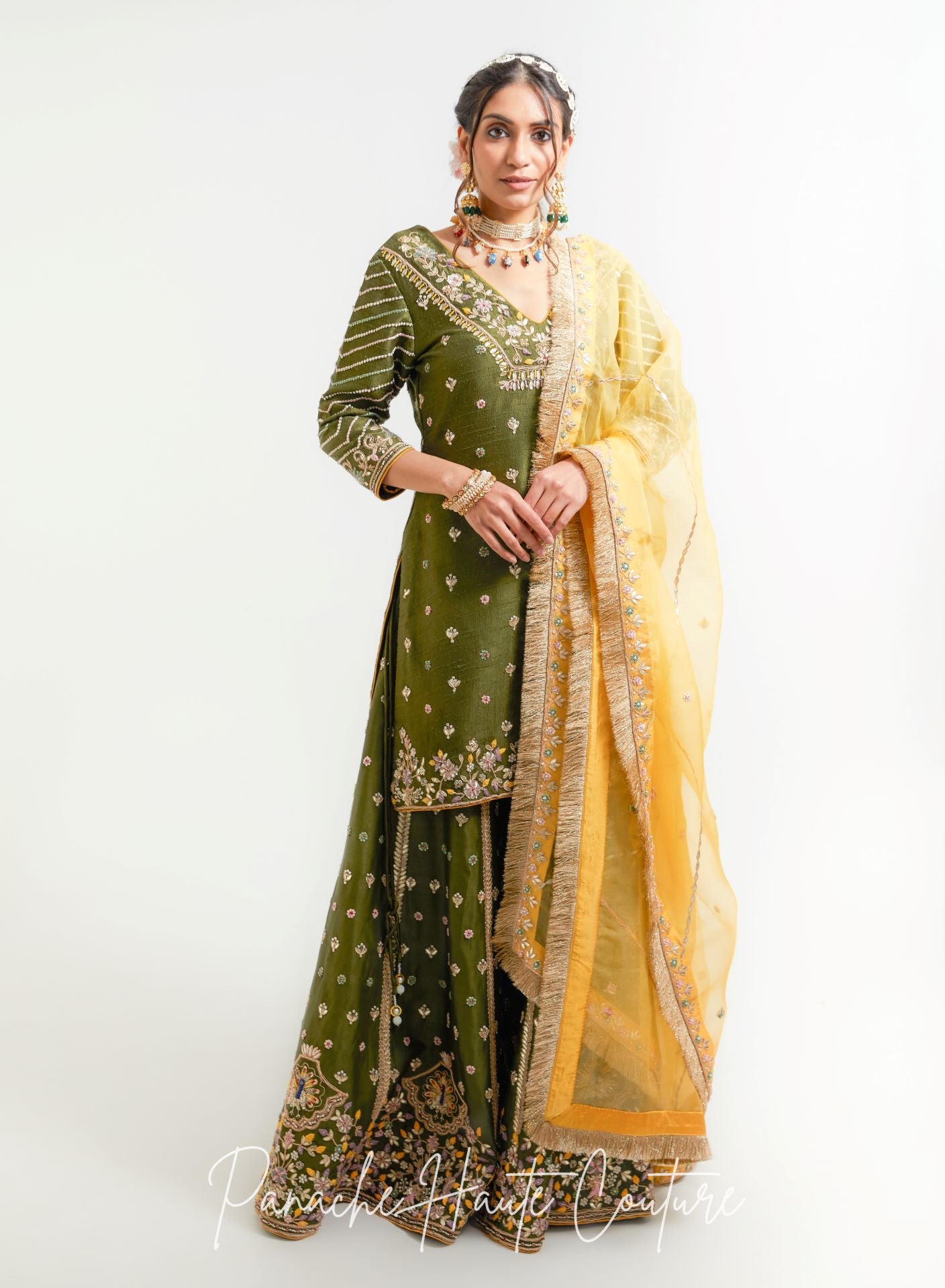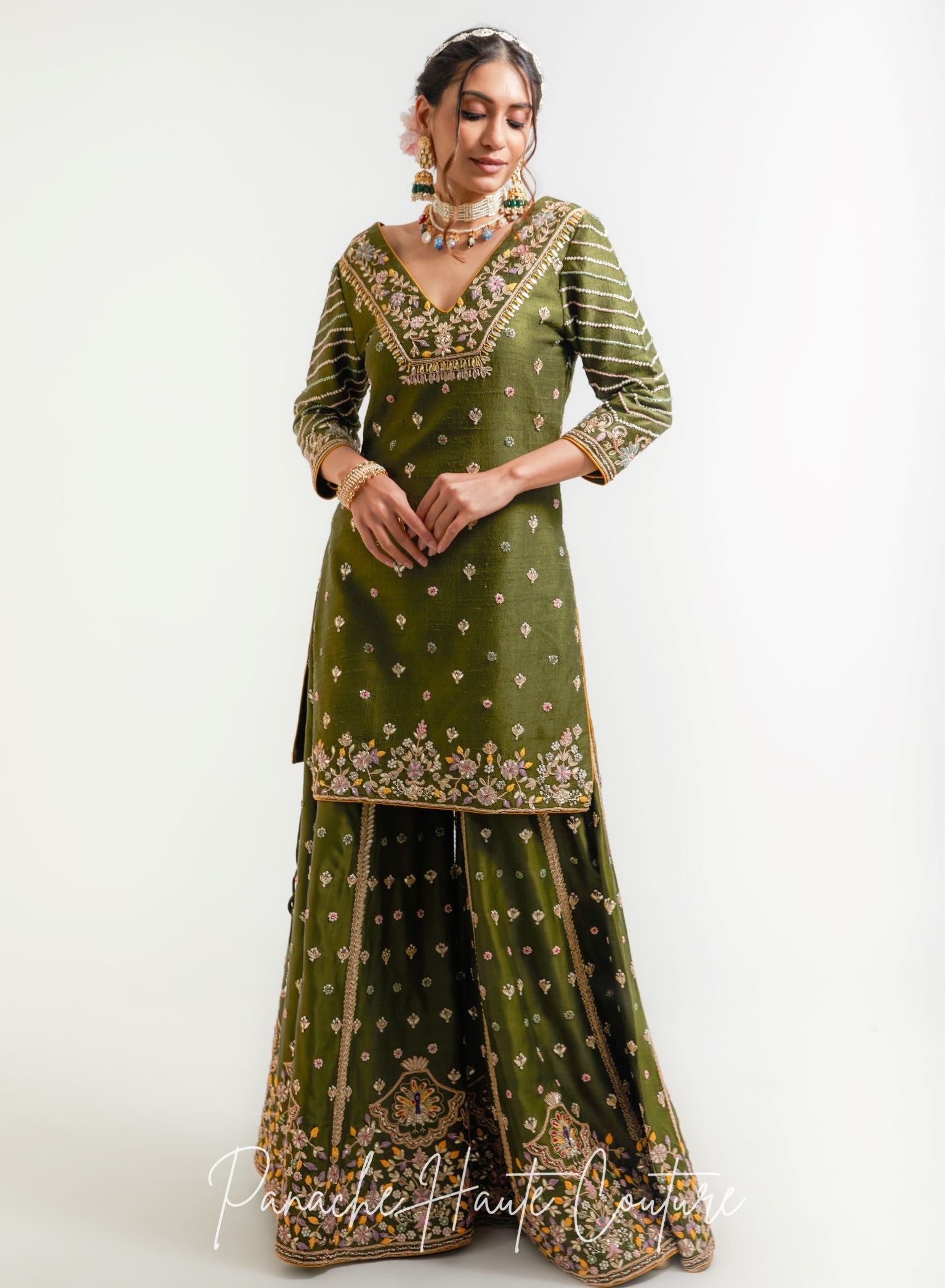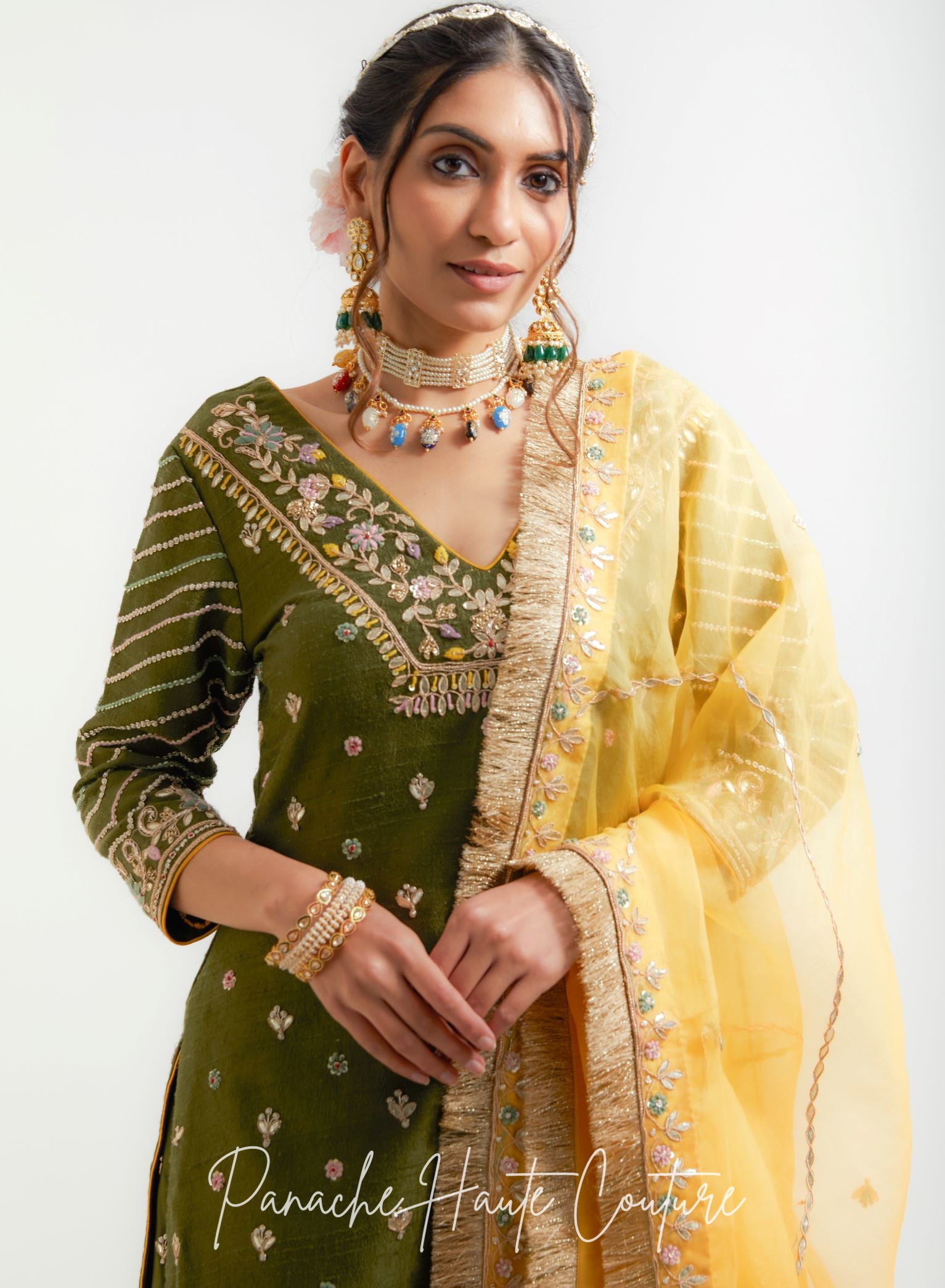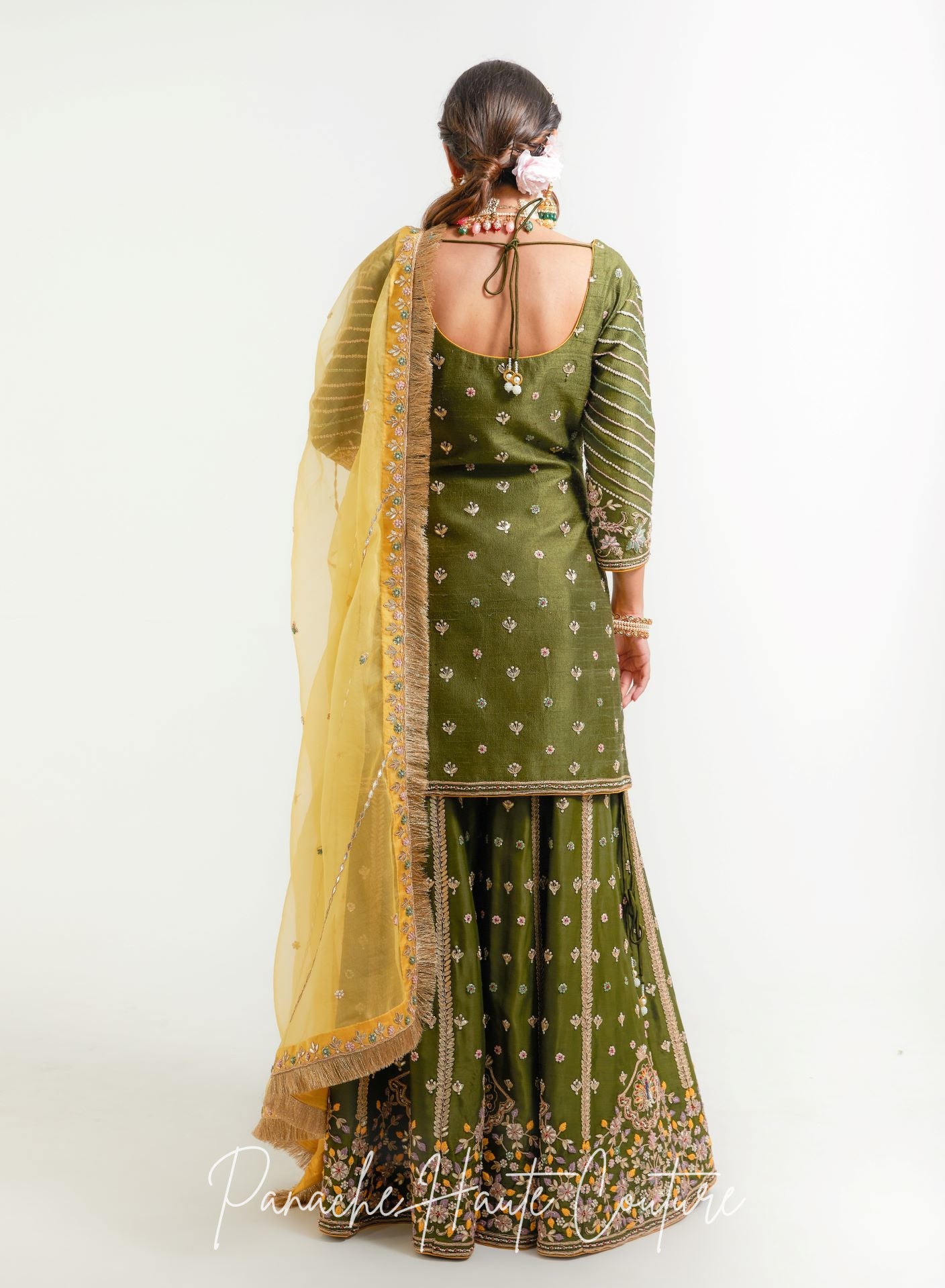 Mehendi Green Color Wedding Sharara Set Shringarmati
1,190
2023-MR-SHRINGARMATI
Elevate your style quotient with this opulent mehendi colour sharara set Shringarmati
Women's obsession with clothes is always a trending topic. We all know that they can never have enough pairs. Women - when you have to buy new clothes every time, it's a good idea to buy good quality clothes that last longer. Our mehendi-coloured sharara set from Mughal Royalties collection checks all the fashion points. This sharara set is paired with a raw silk top and a silk organza dupatta which gives you a diva look as you walk across the venue.
Collection Name : Mughal Royalties
Outfit Name : Shringarmati
Brand : Panache Haute Couture (Made in India)
Embroidery: Gotta, Thread, Marodi dori, Zardozi. 
Fabric:   Top: Raw Silk, Bottom: Satin, Dupatta: Silk Organza
Disclaimer: Model is wearing Size 8 and her height is 5'7". Color of the outfit can be customized according to customers' requirements.
Please contact our team through WhatsApp +61470219564 for any customization request.