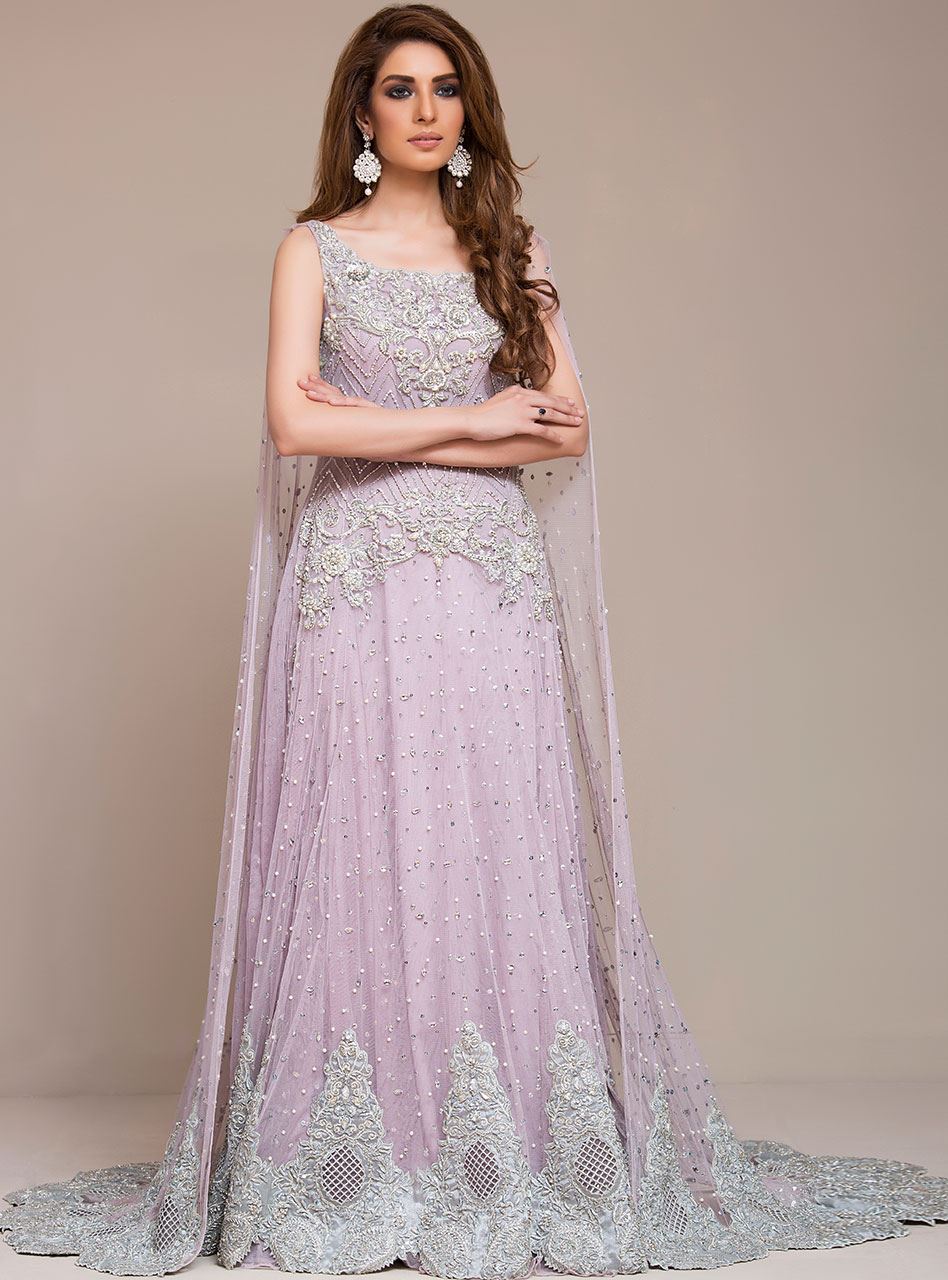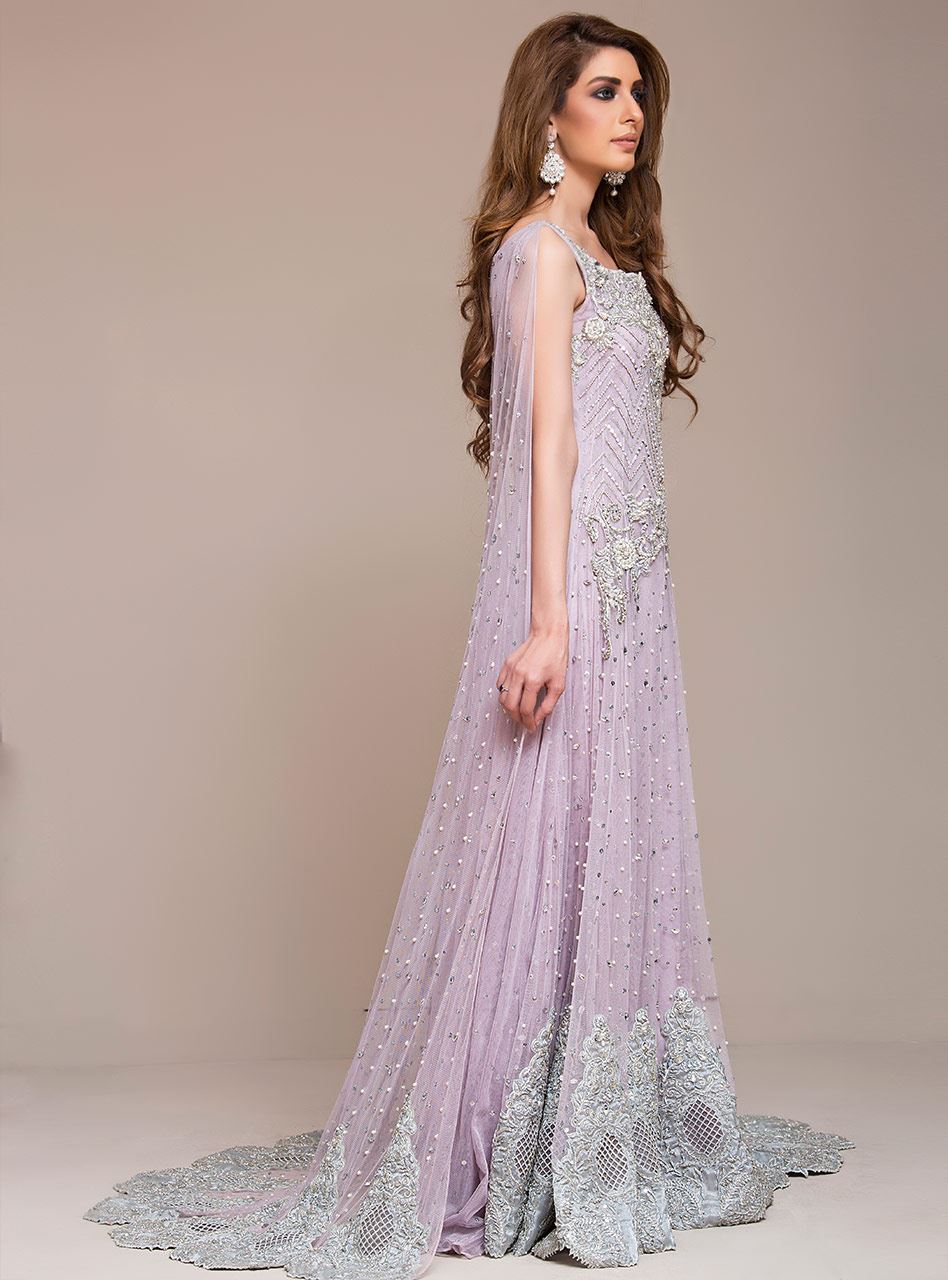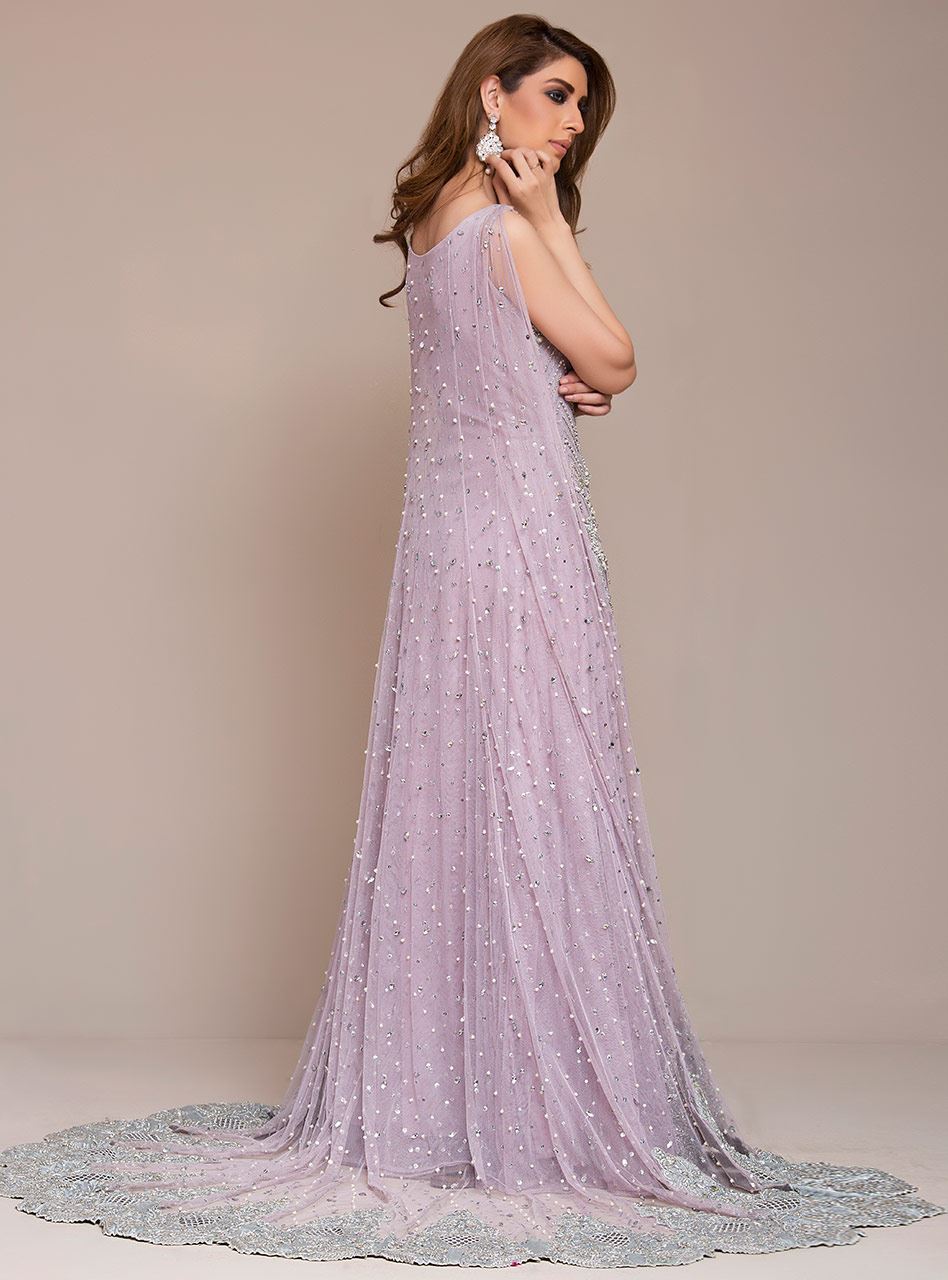 Lavender Color Wedding Gown
Look elegant in our cape style gown comprising of silver embellishment on the bodice with silver kora dabka, pearls and sequins. The gown is enhanced with an embellished border on the front and cape with an irregular pearl and sequins spray all over the front and cape.
Can be customized in any colour of your choice.