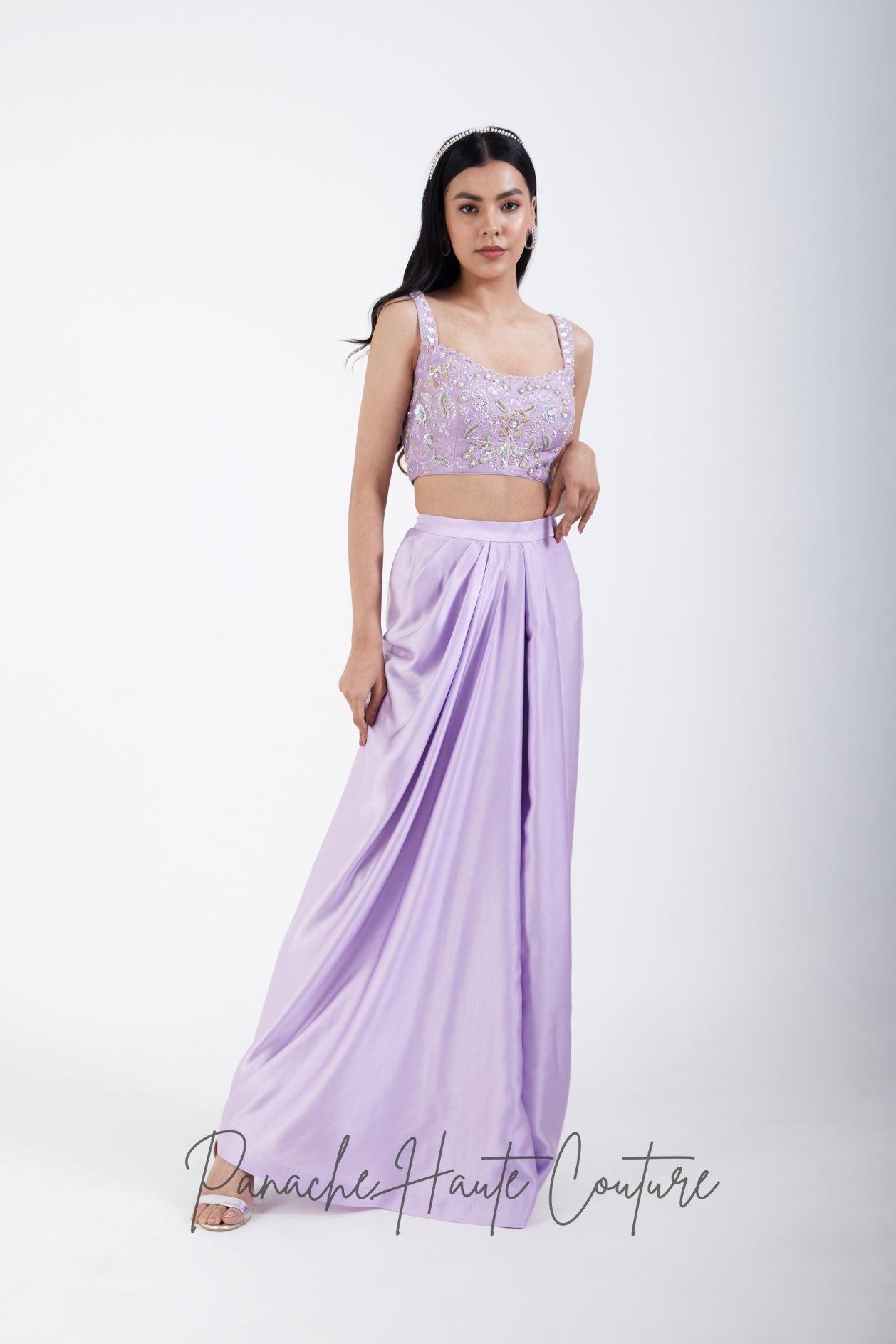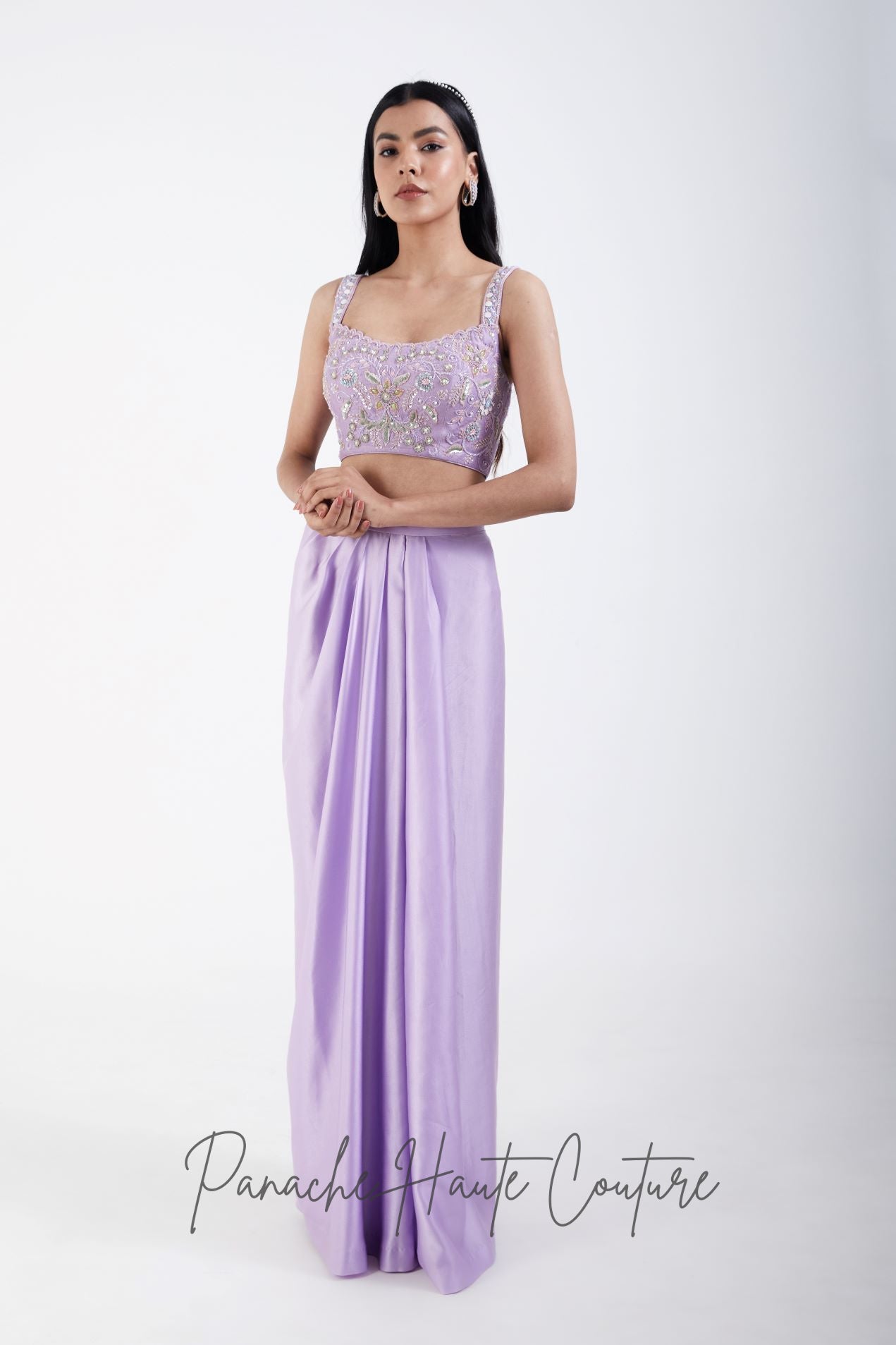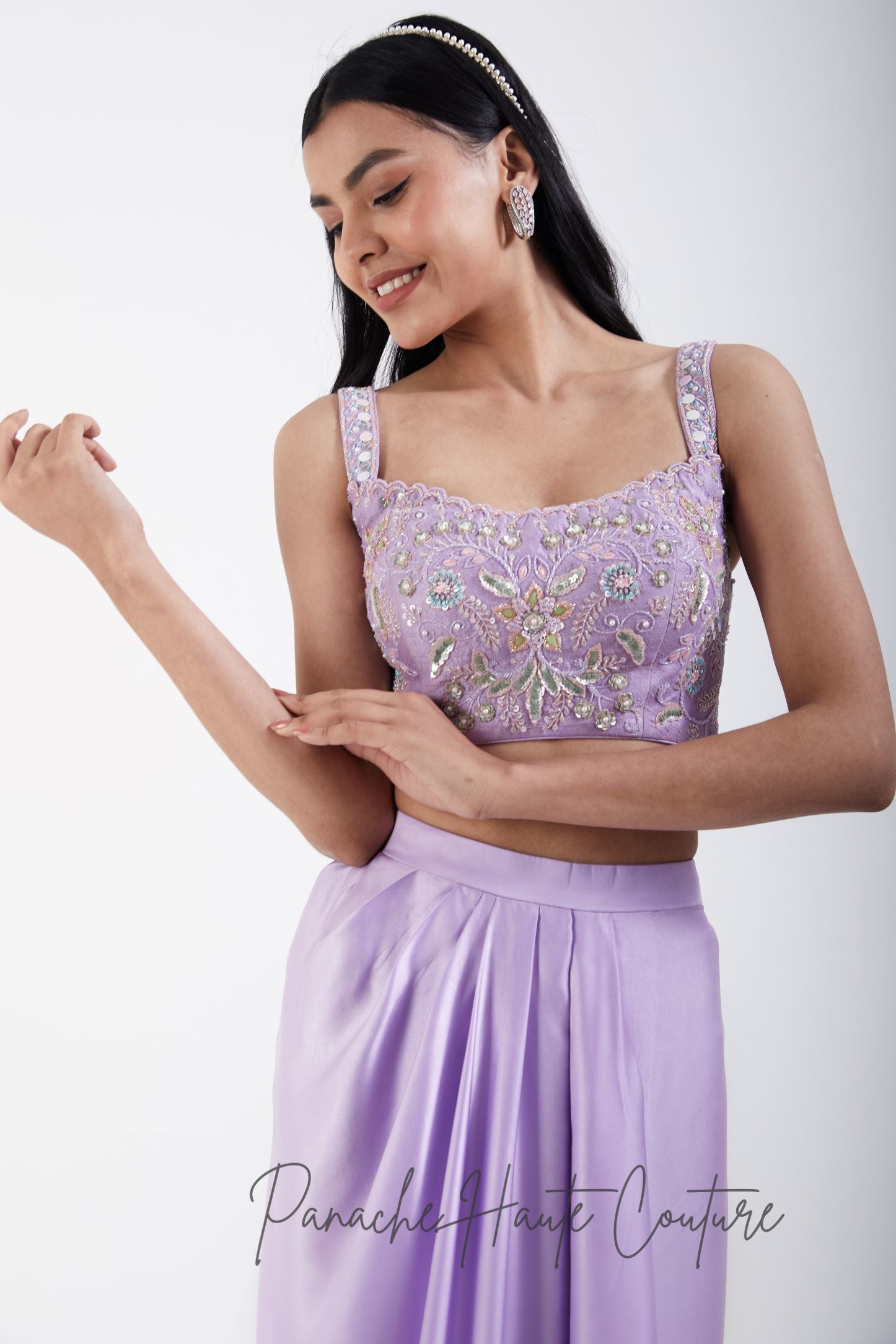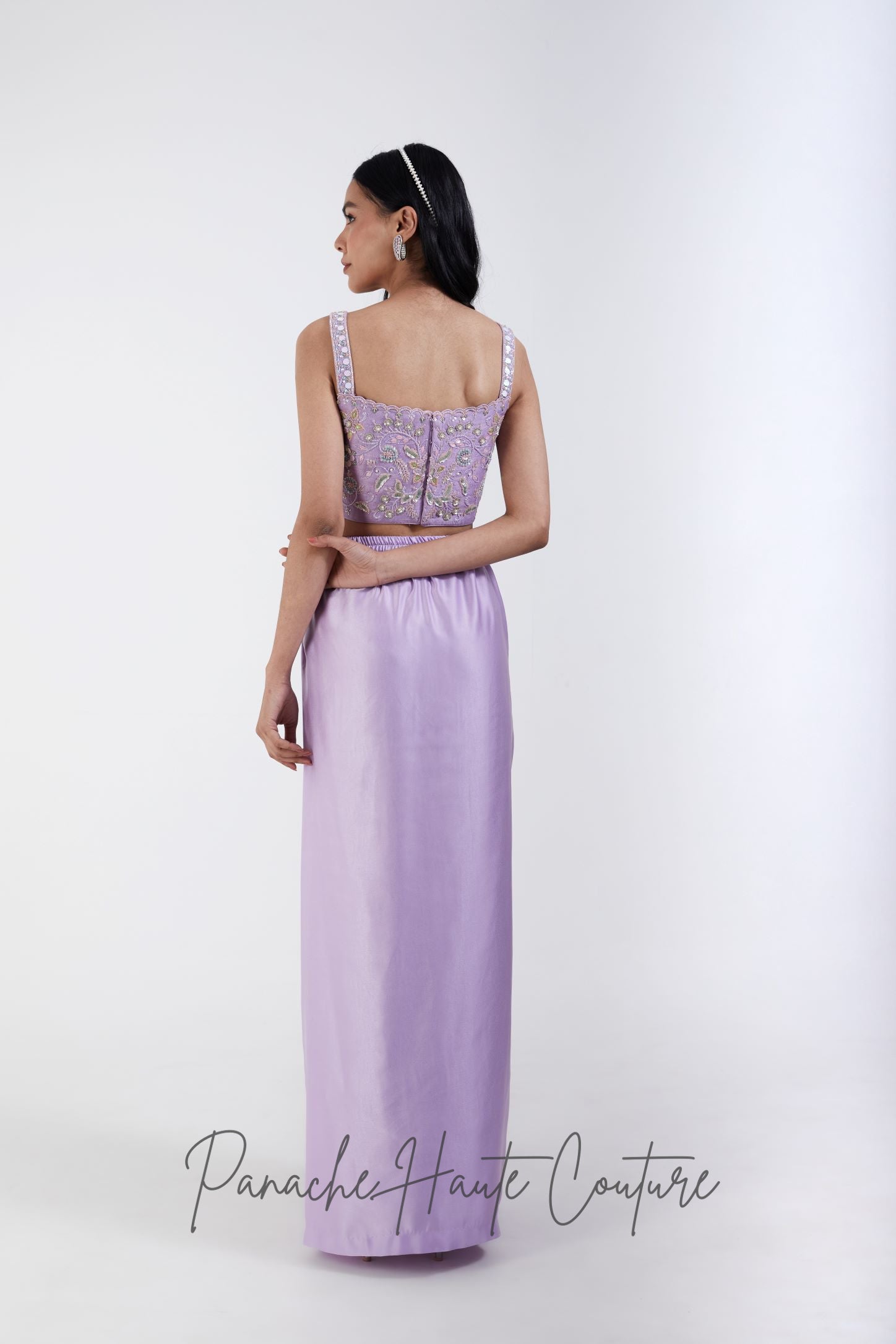 Lavender Color Dhoti with Hand-embroidered Crop Top
450
FusionWear / Dhoti/ Lavender
A lavender color fusion dhoti in satin with a hand-embroidered crop top in raw silk is a stunning and unique outfit that blends traditional and modern styles. Satin is a smooth and lustrous fabric that drapes beautifully, while raw silk is a luxurious and textured fabric that adds depth and dimension to the outfit.
The light and feminine lavender color of the dhoti is both elegant and refreshing, making it a perfect choice for special occasions such as weddings or formal events. The fusion style of the dhoti, which combines traditional Indian and modern western styles, makes it a versatile and stylish choice for any occasion.
Brand: Panache Haute Couture
Collection Name: Modern Attires            
Availability: Online and In-store
Embroidery: Hand-Embroidery
Fabric: Blouse : Raw Silk ; Dhoti Skirt: Satin
Customisations:  You have the option to change the color of the garment and the blouse style of the garment. Please contact our Sales Team through WhatsApp +61470219564 to discuss your requirements.
---
Disclaimer: The model is of AU size 8 and if of 5'7" height