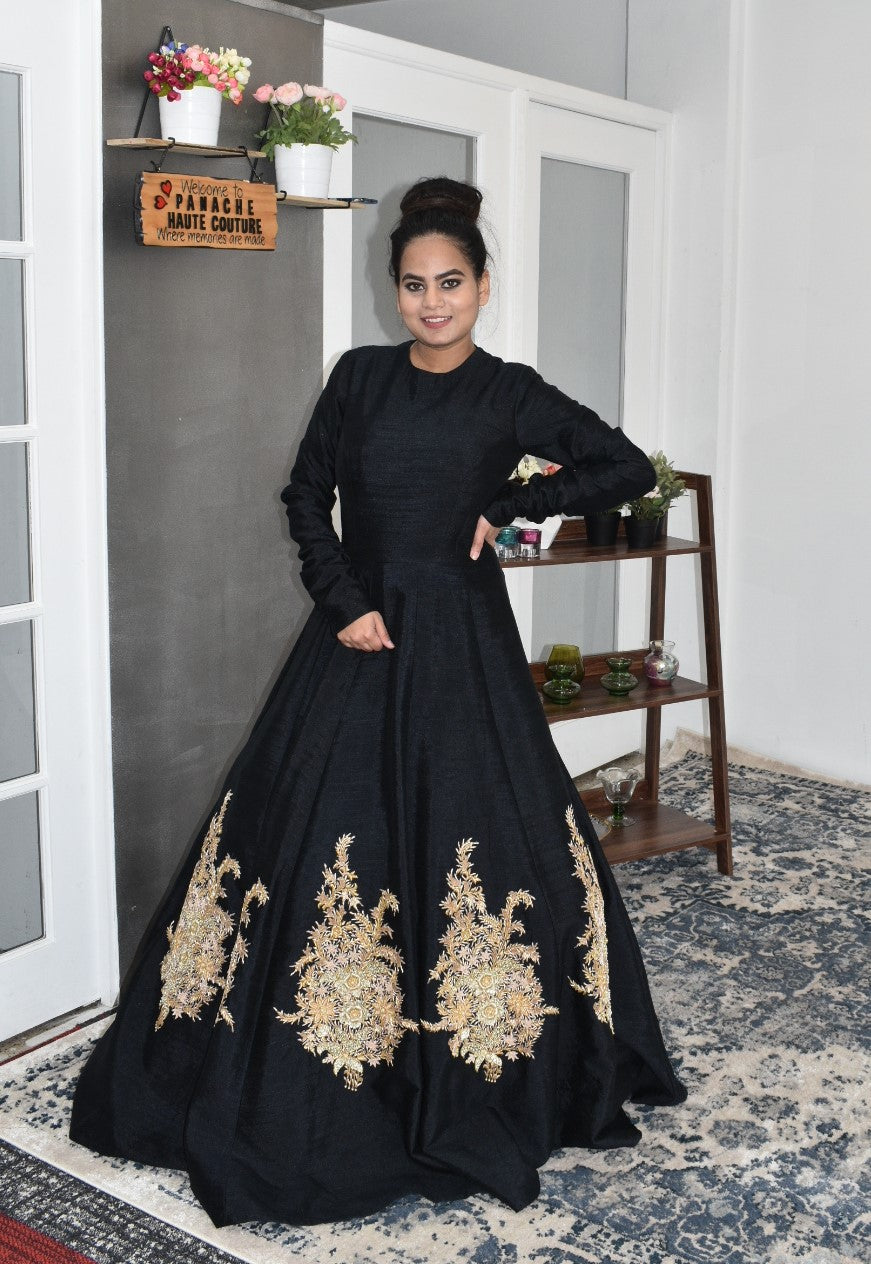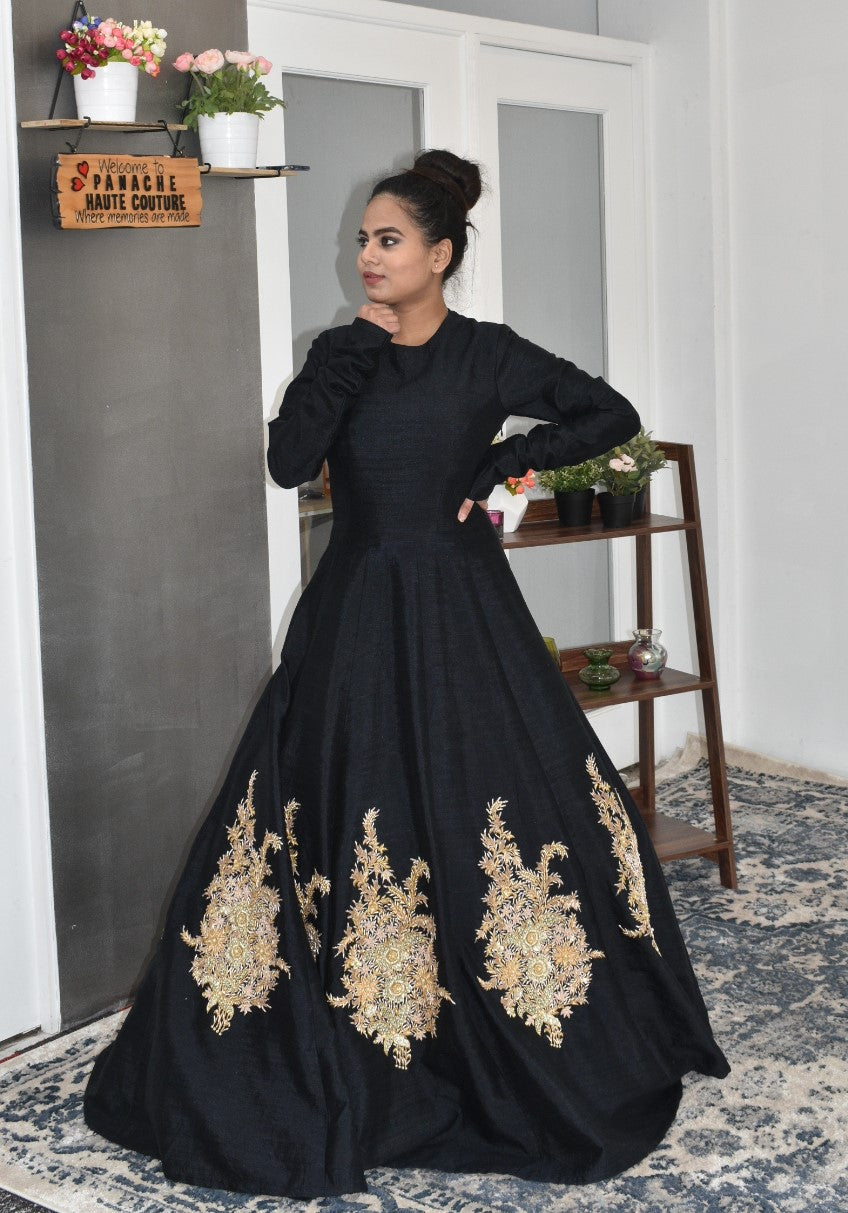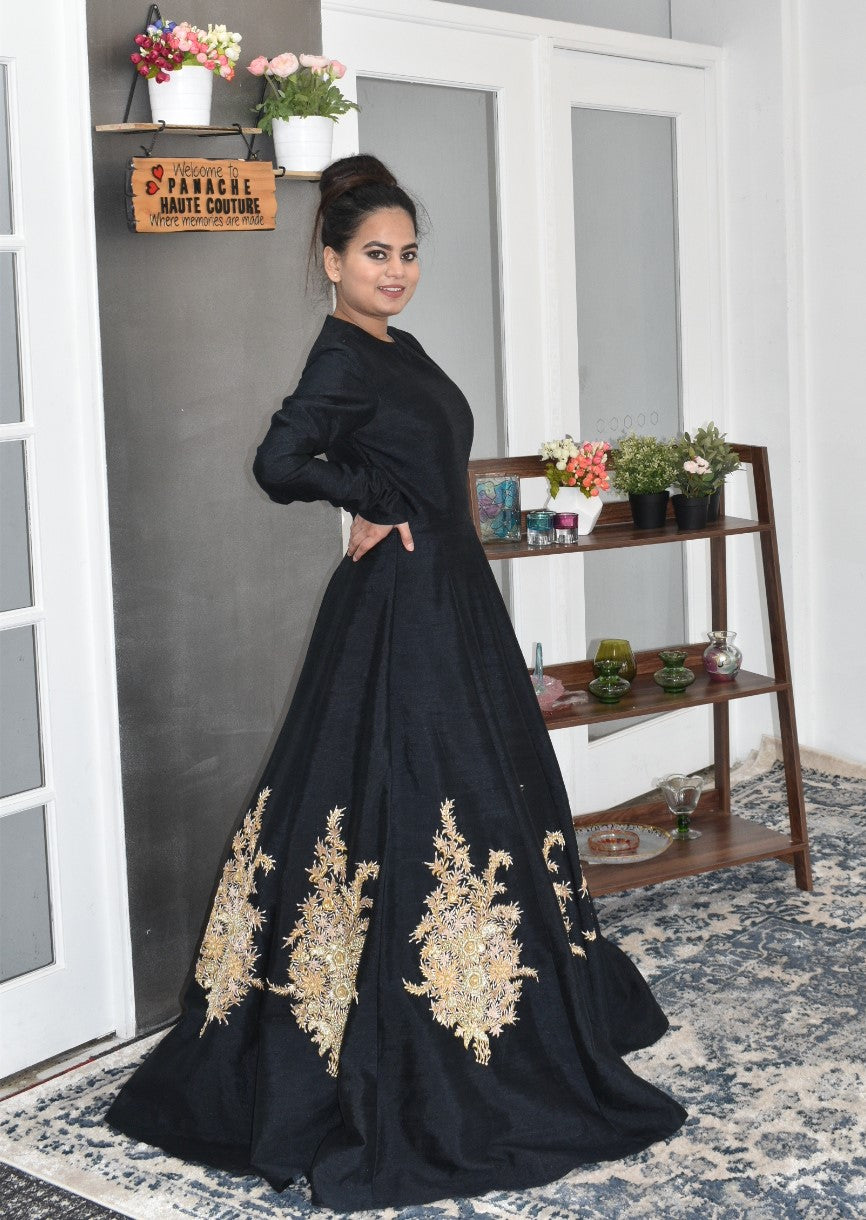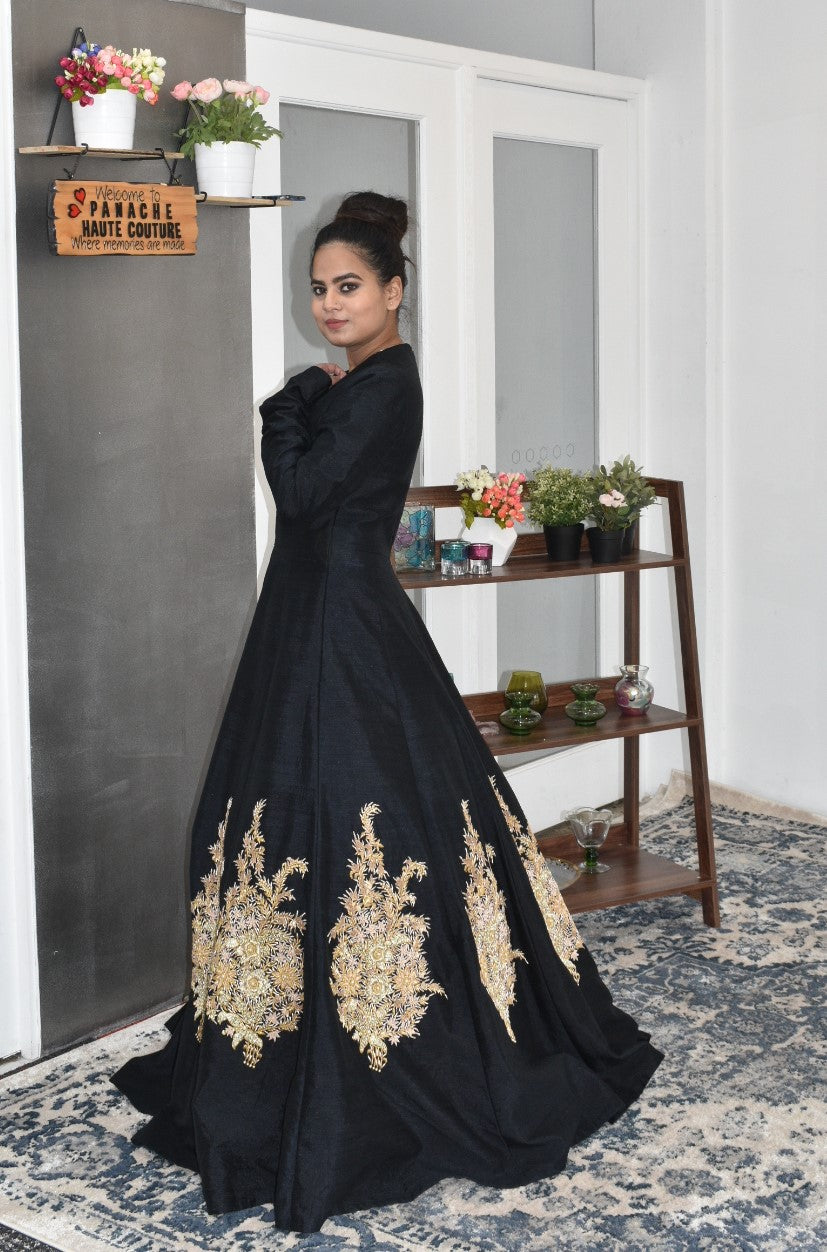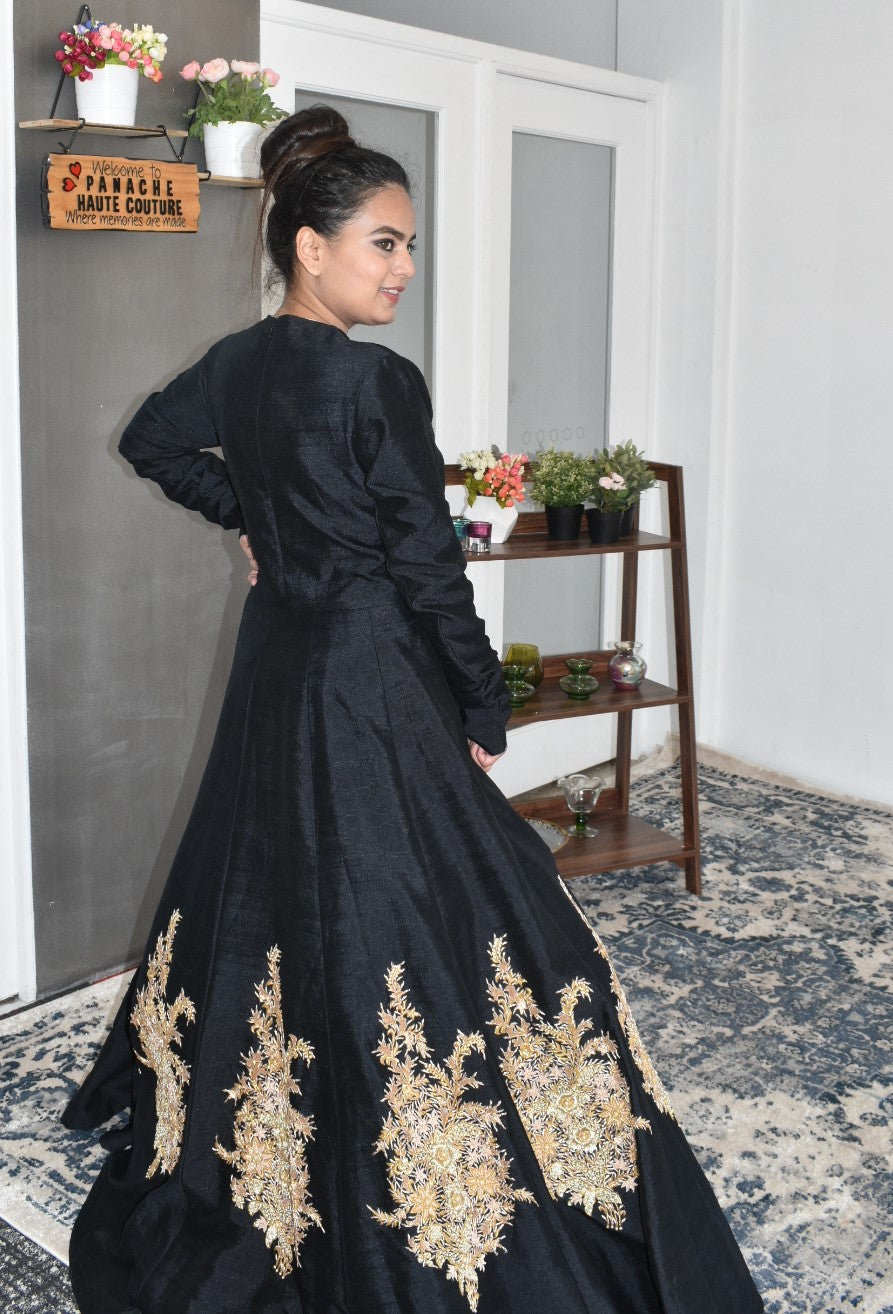 Energetic Black Color Partywear Anarkali gown
Energetic Black colored Partywear Anarkali gown 
In today's world, where red, pink, and maroon have always dominated all the family functions or occasions, there is one color that stands apart from others with its enigmatic darkness - black. If you love draping in dark and bold colors, then this floor-length black colored Anarkali gown is perfect for you embracing zardozi embroidery. This Anarkali gown adds ooze in your style and elegance and helps you elevate the look of the traditional outfit to a different level. This Anarkali gown is made of raw silk with satin lining, which gives you a luxurious feel. Don't miss the bonus - this Anarkali gown is super comfy and gorgeous.
Set Inclusion - Anarkali Gown
Brand -  Panache Haute Couture
Fabric- 100% Handloom Raw Silk, Lining - Satin 
Note - Photos used here are without any editing and the product will be the same as the photos. The Colour can be customized according to your requirements.