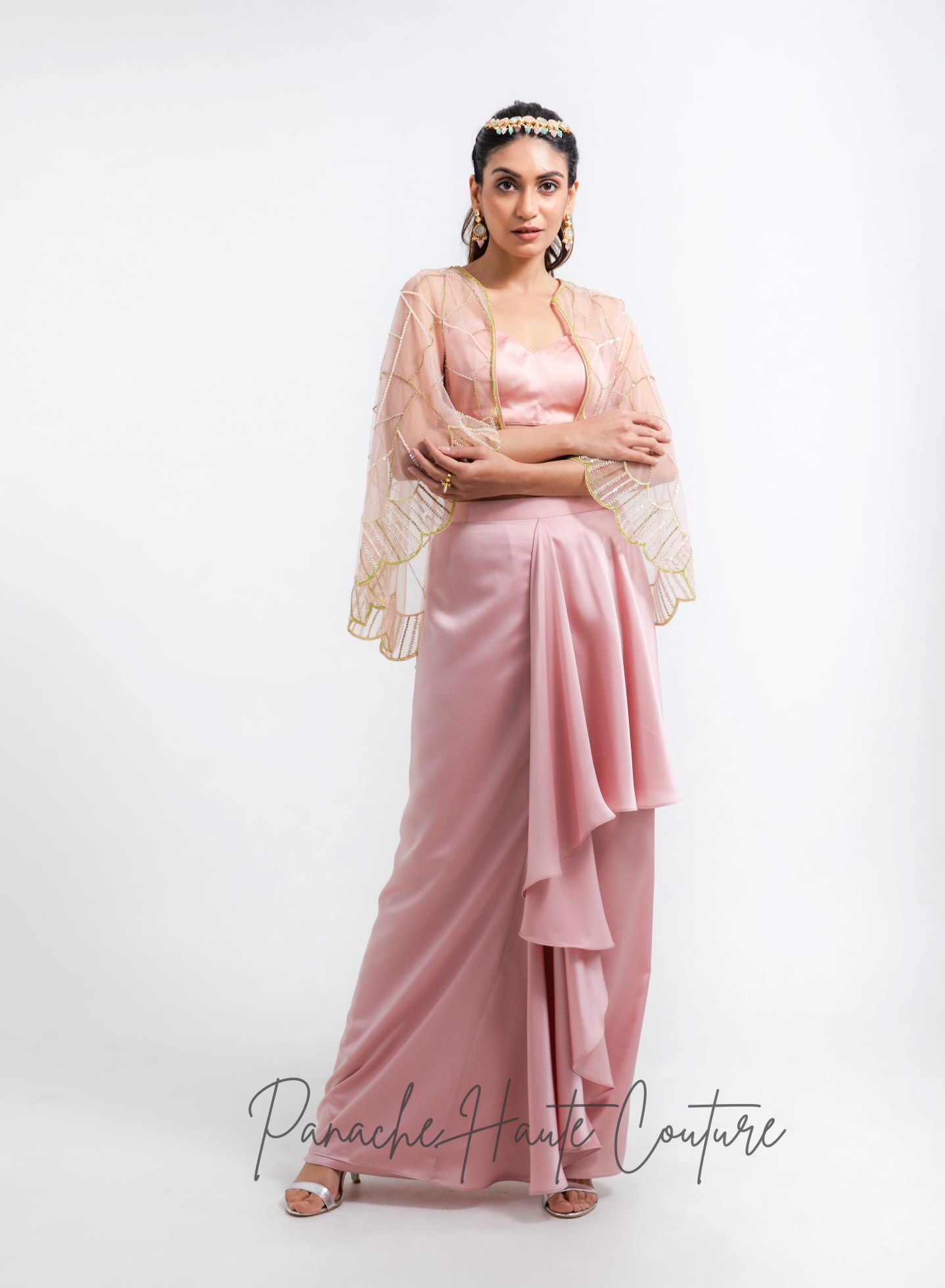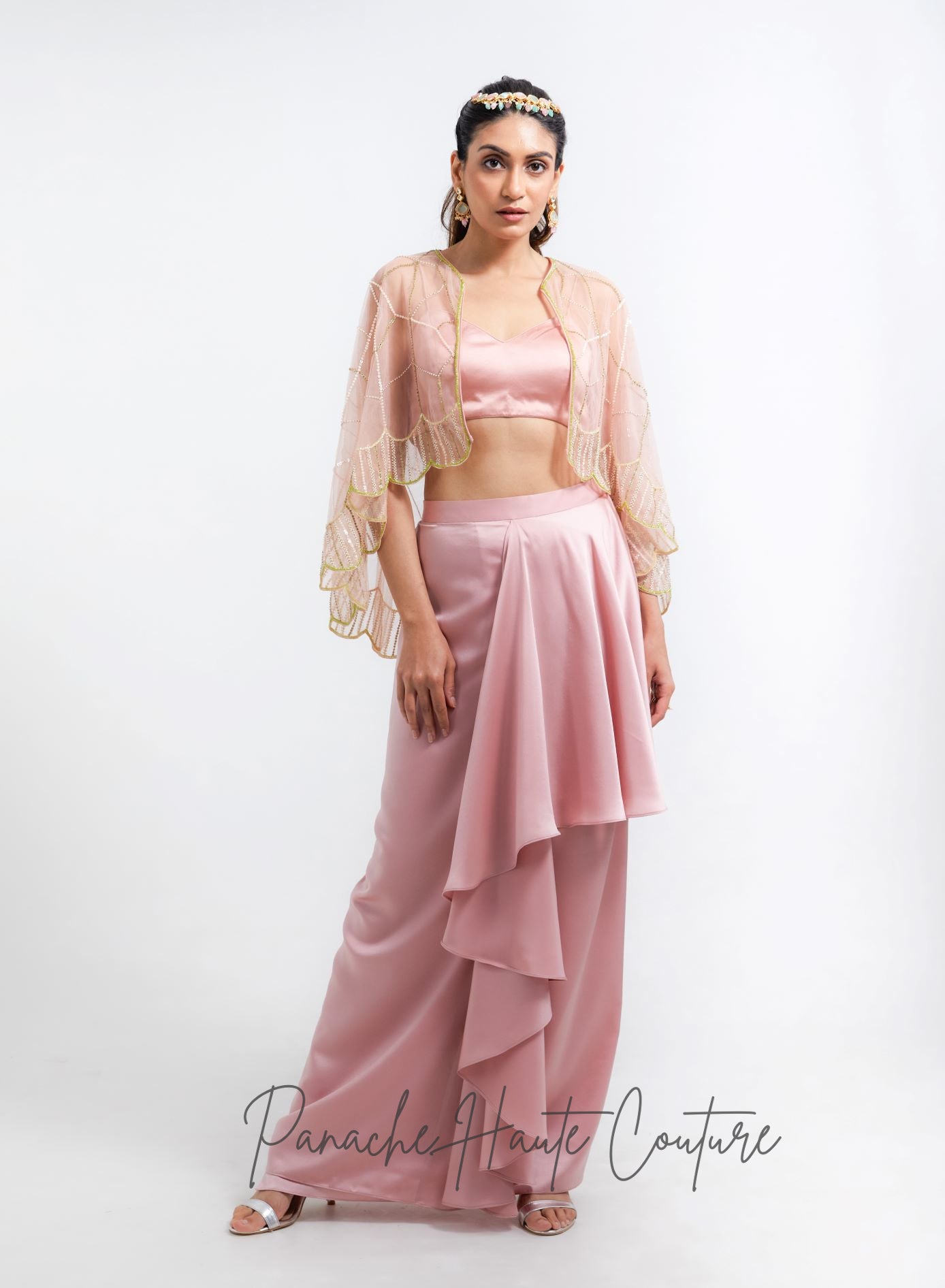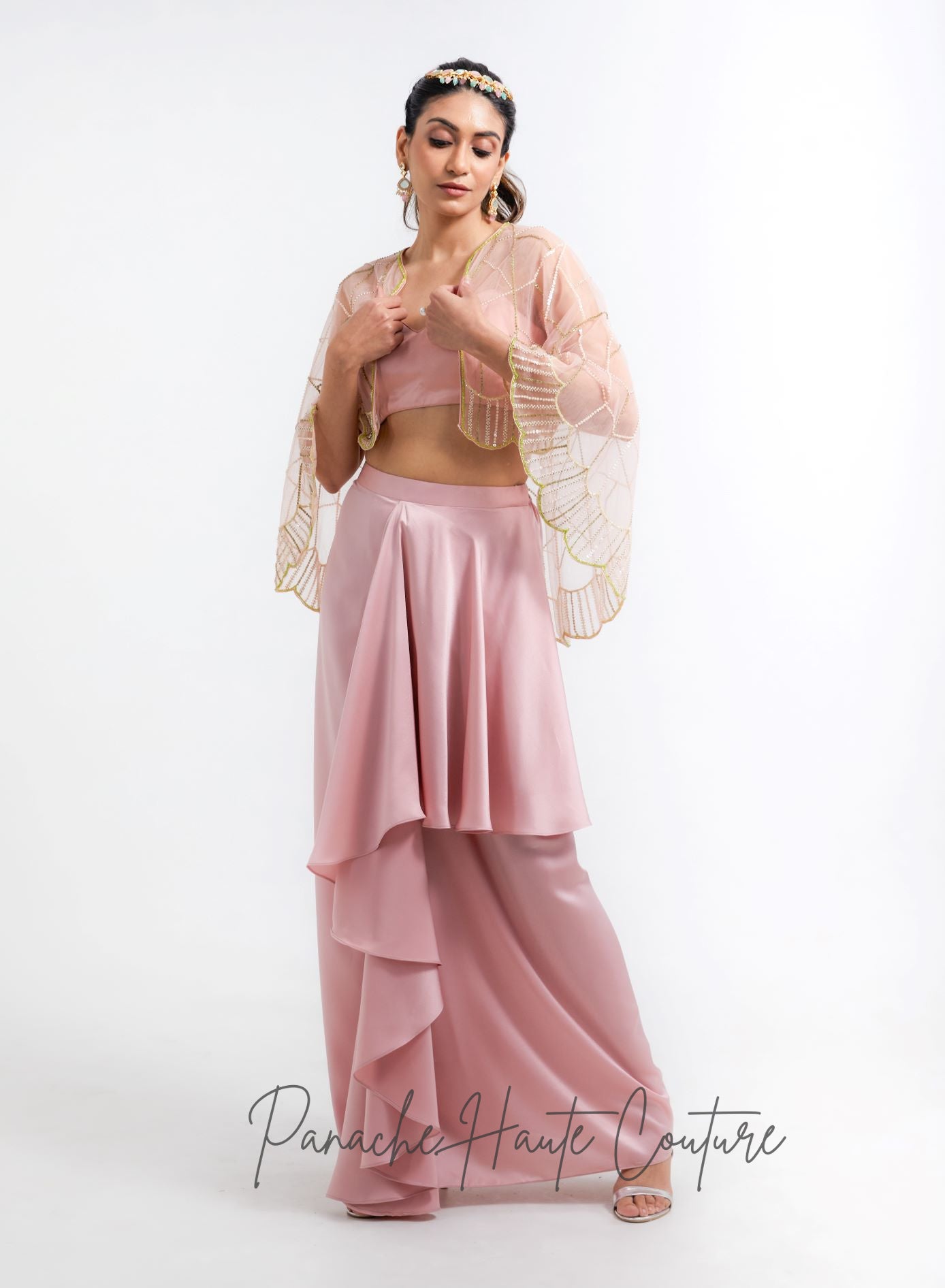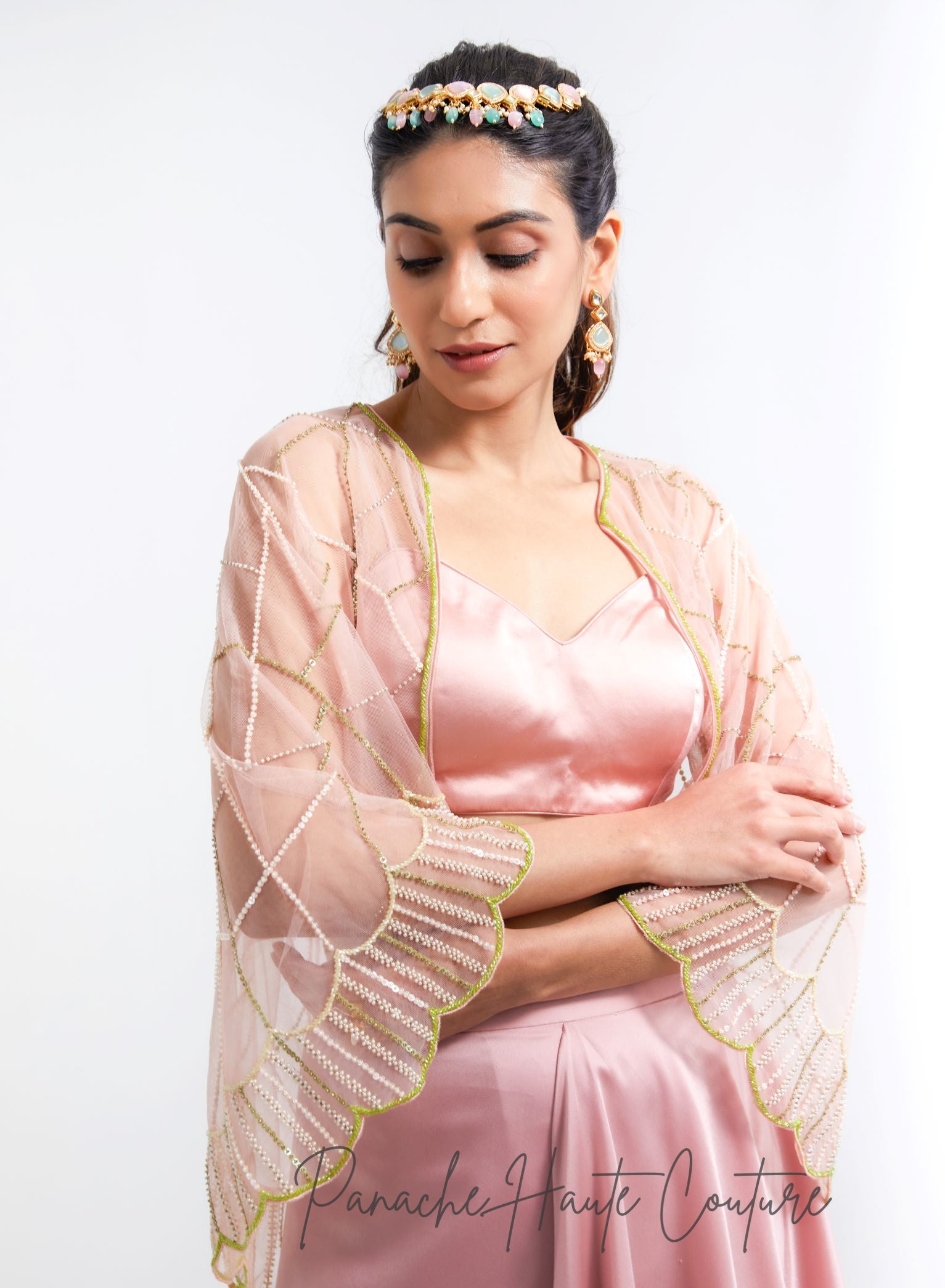 Dusty Pink Color Dhoti Skirt with Cape
425
FusionWear /Dhoti/ DustyPink
Introducing our stunning Dhoti skirt set, perfect for any special occasion! The skirt is made from luxurious satin fabric, which drapes beautifully and feels incredibly comfortable against the skin. The skirt features a unique dhoti style, which adds a touch of elegance and sophistication to the overall look.
The bralette blouse is also made from the same lustrous satin fabric and features a flattering design that accentuates the shoulders and neckline. The combination of the dhoti skirt and bralette blouse creates a modern and chic silhouette that is sure to turn heads.
To complete the look, we've added a beautiful cape made from delicate net fabric that has been intricately embroidered with pearls, glass beads and small bugle beads. The cape adds a touch of glamour and drama to the outfit, making it perfect for any formal event or wedding.
Overall, this Dhoti skirt set is a must-have for anyone who wants to make a statement with their fashion choices. The luxurious satin fabric, unique dhoti style, and beautiful embroidery make this set a true work of art. Don't miss out on the chance to add this stunning piece to your wardrobe!
Brand: Panache Haute Couture
Collection Name: Modern Attires            
Availability: Online and In-store
Embroidery: Hand-Embroidery
Fabric: Blouse : Satin ; Dhoti Skirt: Satin ; Cape: Net
Customisations:  You have the option to change the color of the garment and the blouse style of the garment. Please contact our Sales Team through WhatsApp +61470219564 to discuss your requirements.
---
Disclaimer: The model is of AU size 8 and if of 5'7" height