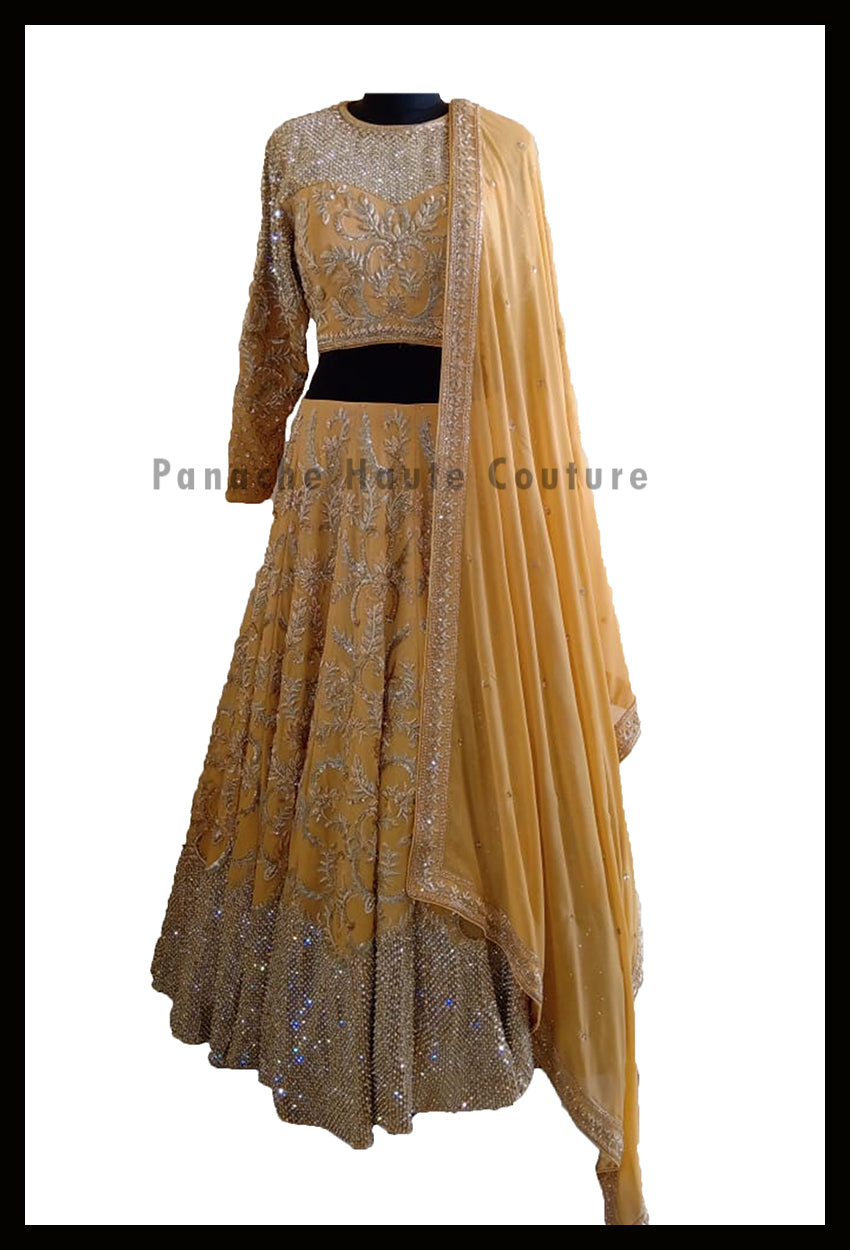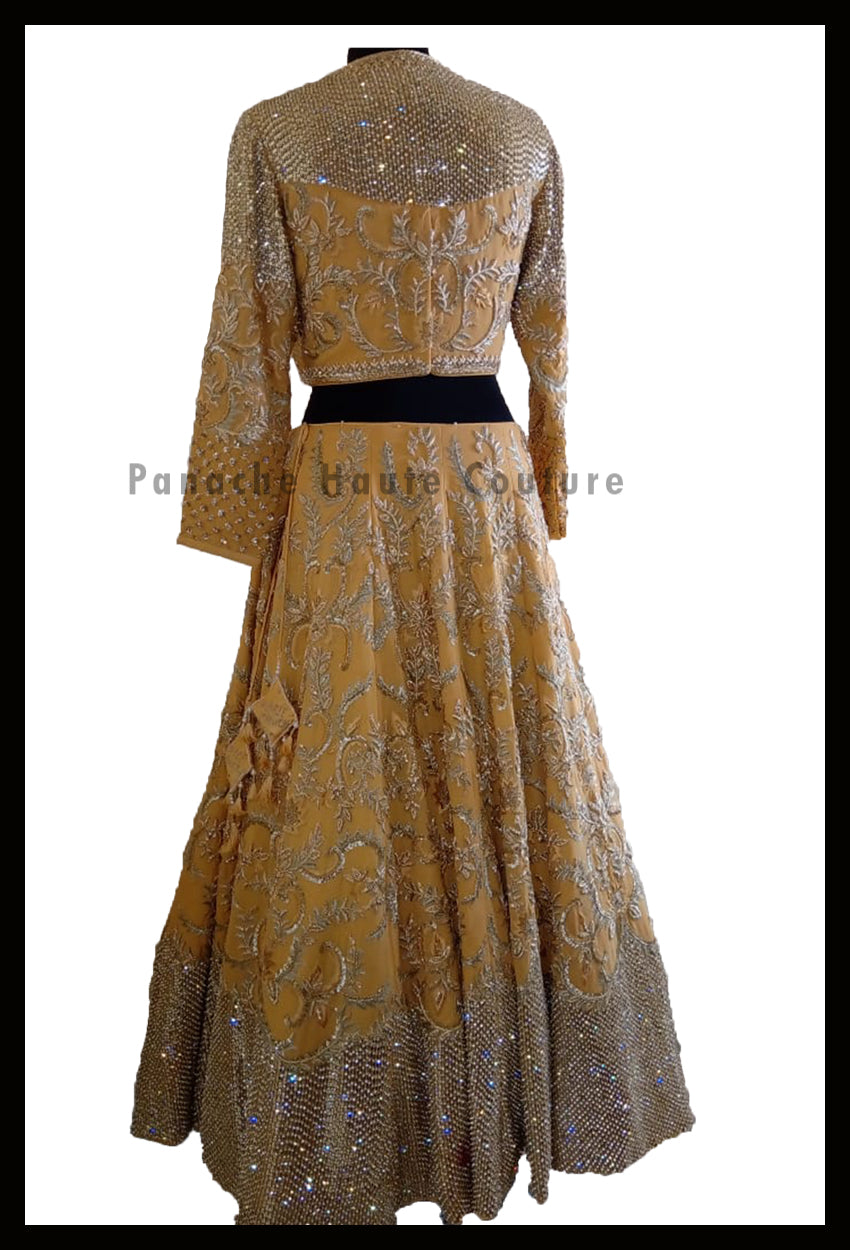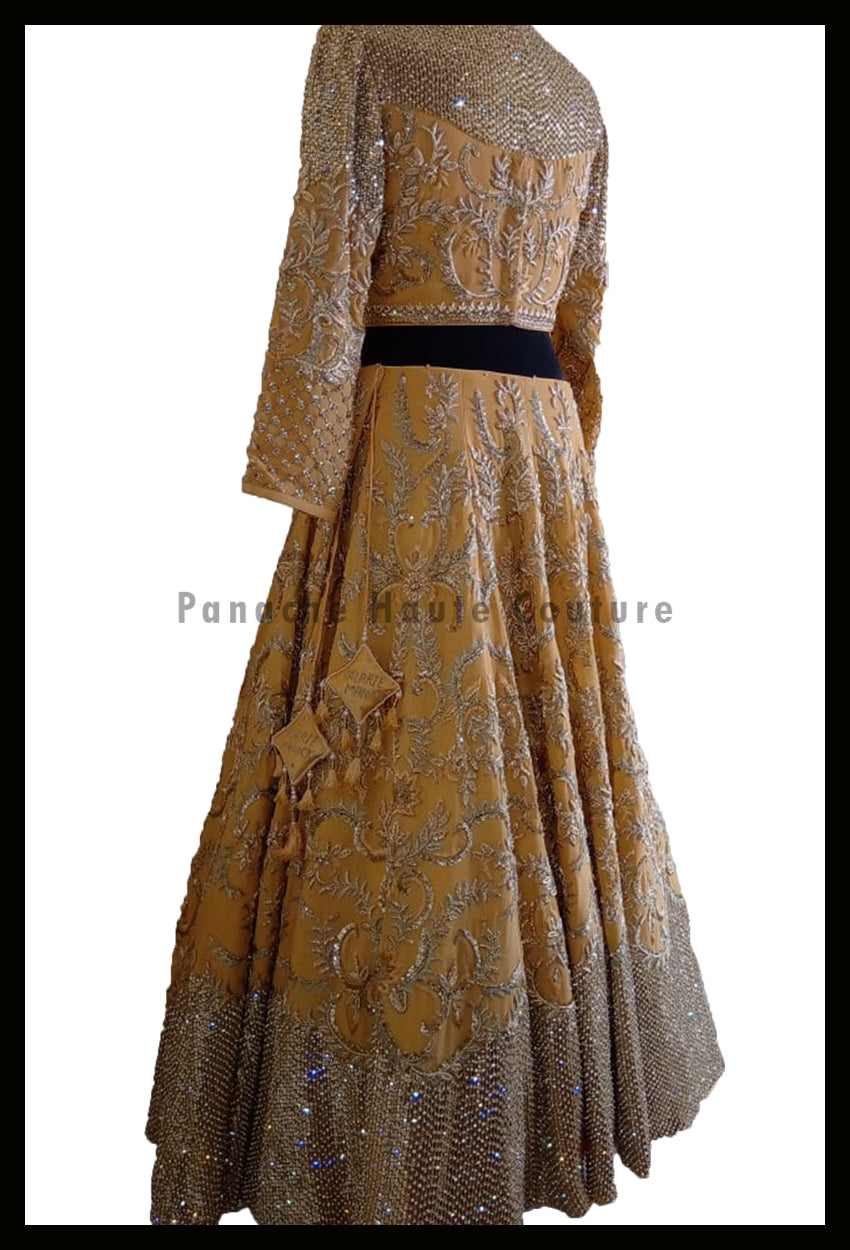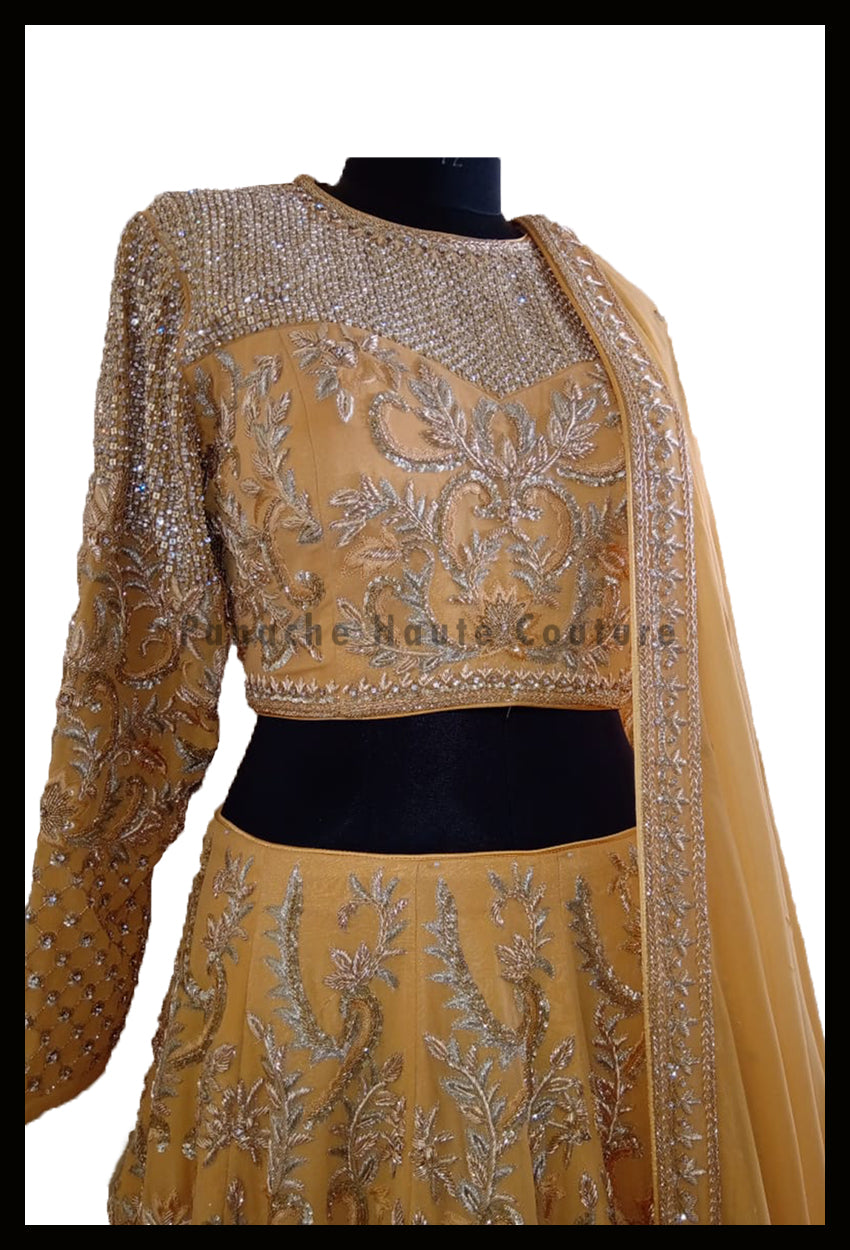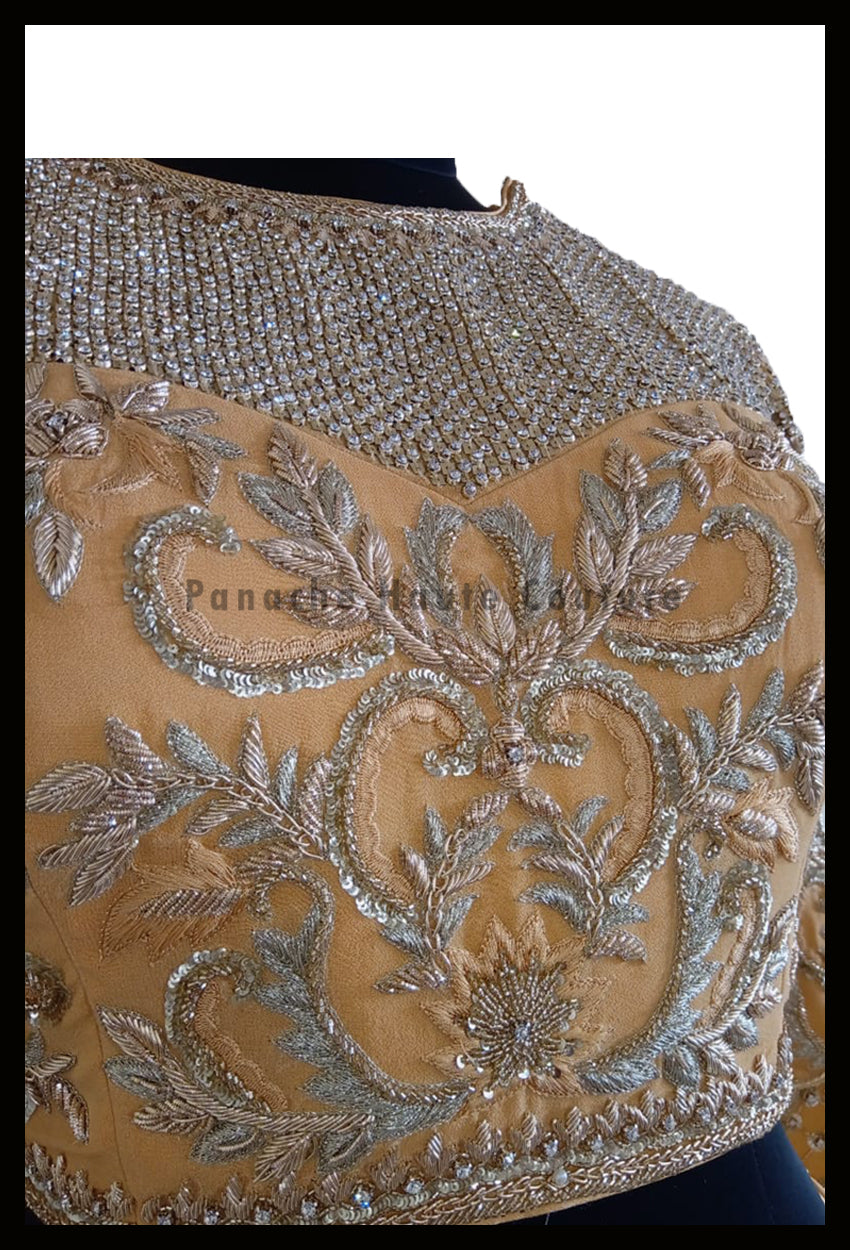 An Elegant Gold Beige Party Wear Lehenga Paired with a Silk Georgette Dupatta
Pre-Order
PHC-2020-WL-VALARIE
An Elegant Gold Beige Party Wear Lehenga Paired with a Silk Georgette Dupatta
Timeless, elegant, and classic - This opulent Beige gold lehenga emanates classy vibes and is ideal for any occasion. Embellished with delicate zardozi and zircon embroidery work - this dazzling lehenga accentuates your modern diva look. It features a flared beige gold skirt, which is highlighted with a four-sided embroidered border around the hem at the edges. This lehenga is made up of silk georgette fabric and comes along with a satin lining. It is accompanied by an embroidered blouse and silk georgette dupatta. The heavy embroidery work on the neckline of the blouse also adds a gorgeous look to the attire. Team this outfit with the accessories and be a head-turner wherever you go.
You have the option to change the blouse style according to your requirements. Please contact our Sales Team through WhatsApp +61470219564 to discuss your requirements.

---
Brand: Panache Haute Couture
Availability: Online and In-store
Production Time & Delivery: 8-12 Weeks (Medium Size in Stock)
Fabric- Lehenga - Georgette, Blouse - Georgette, Dupatta - Georgette
Embroidery: Zardozi, Resham and Zircon (to check the embroidery process please contact our sales team through WhatsApp +61470219564 and they will share the production videos with you)
---
Disclaimer: Photos used here are without any editing and the product will be the same as the photos. The prices are mentioned here are up to Size 40. For Plus size please contact our team before placing the order.