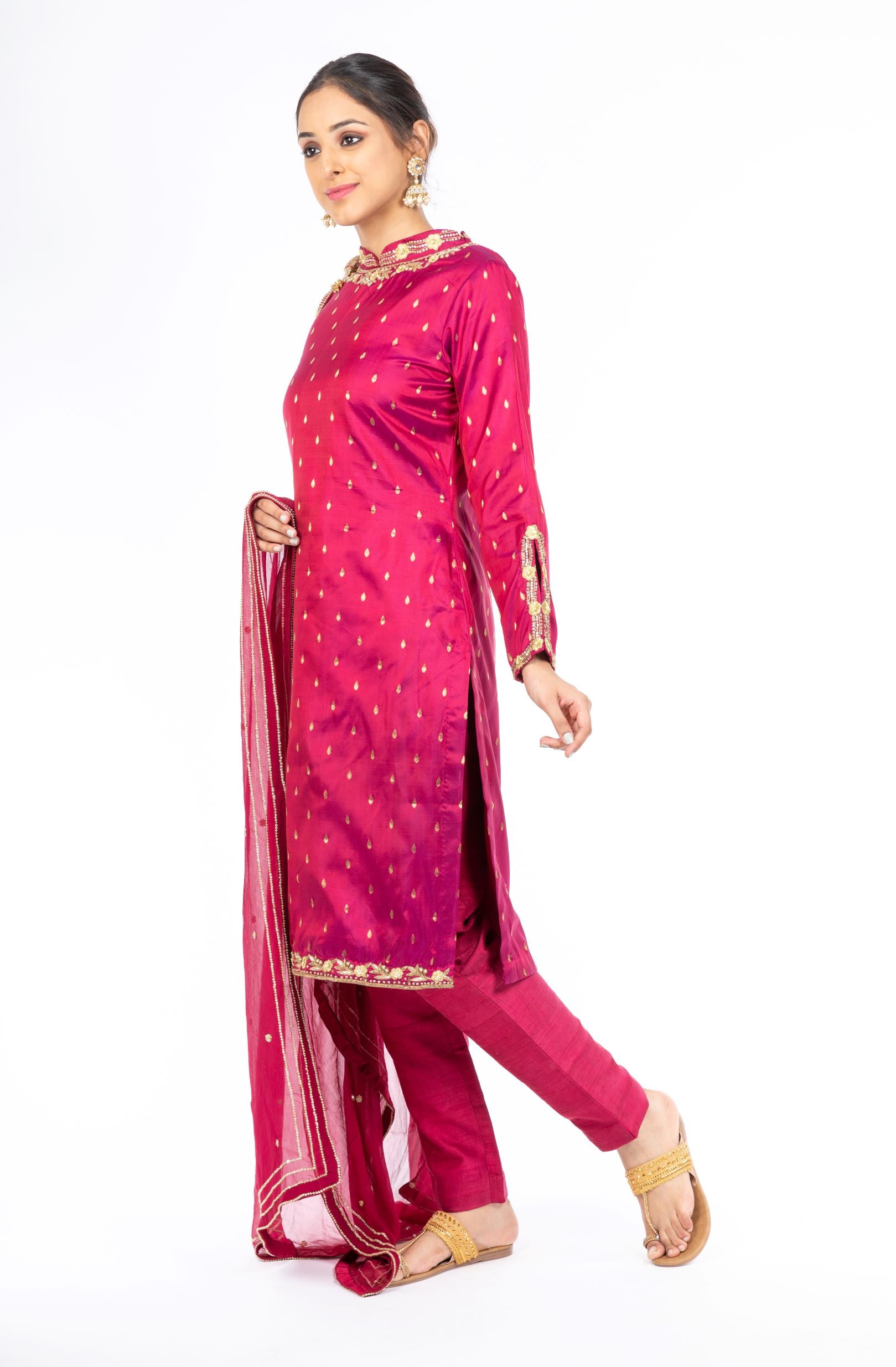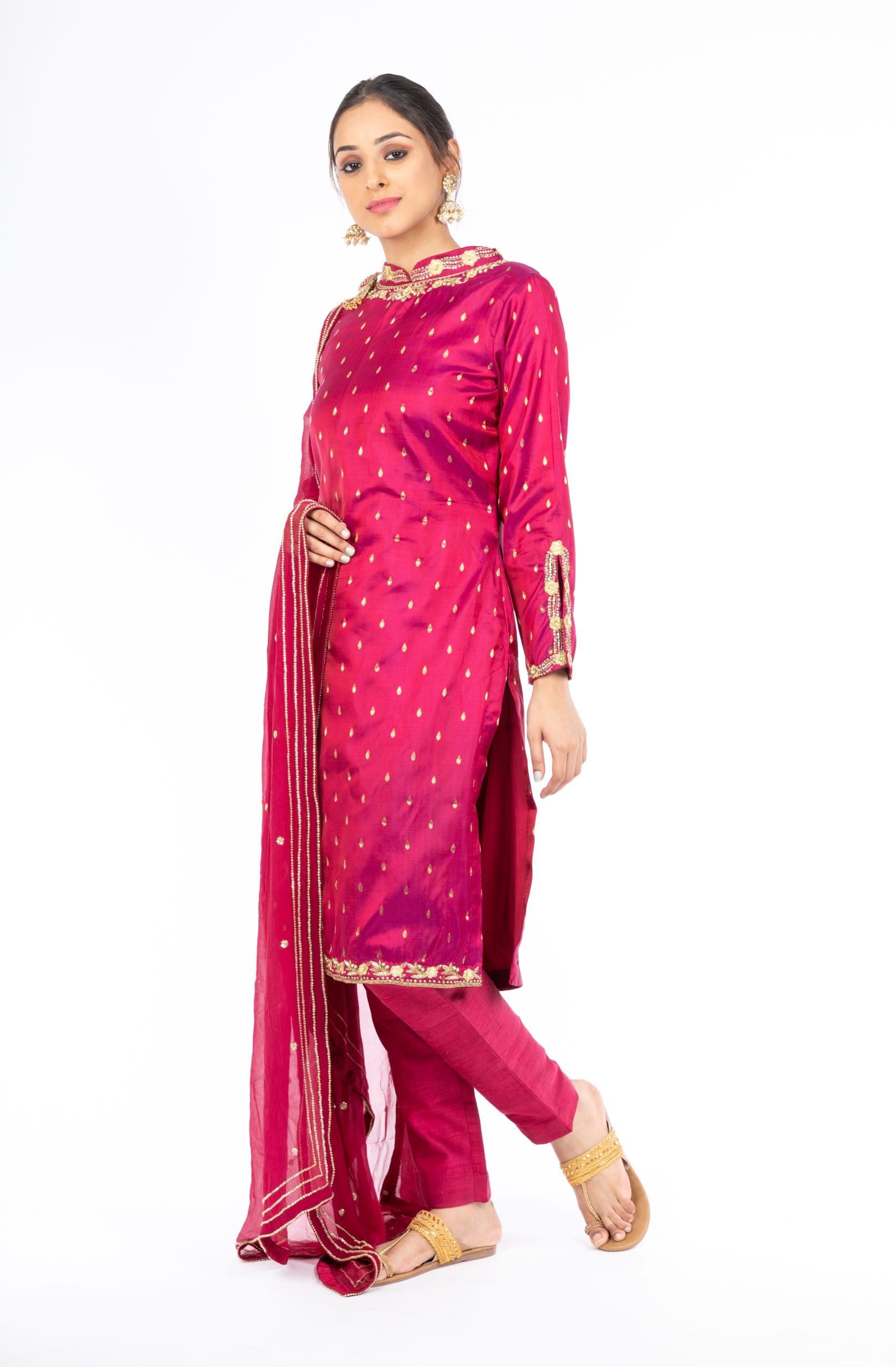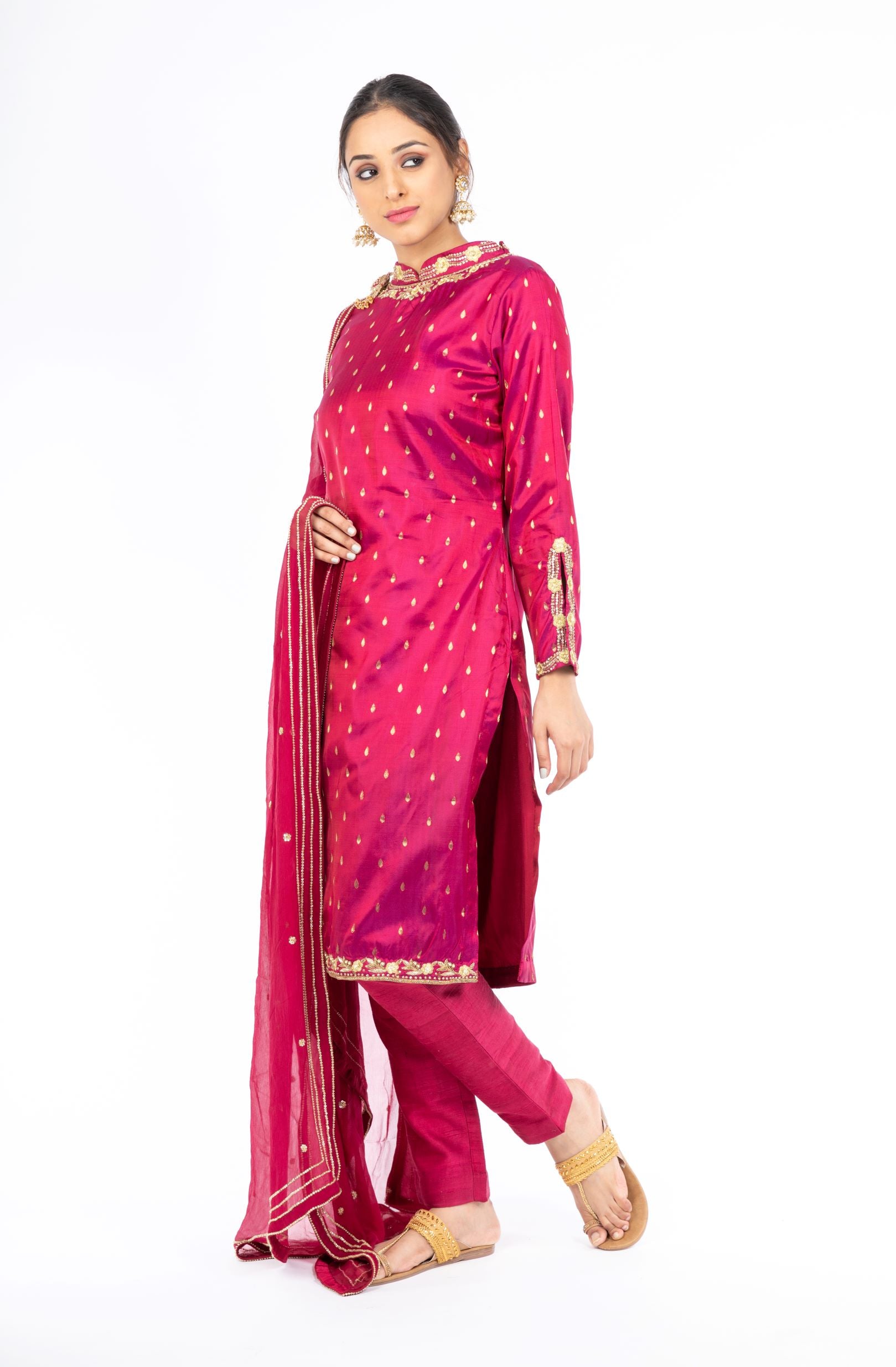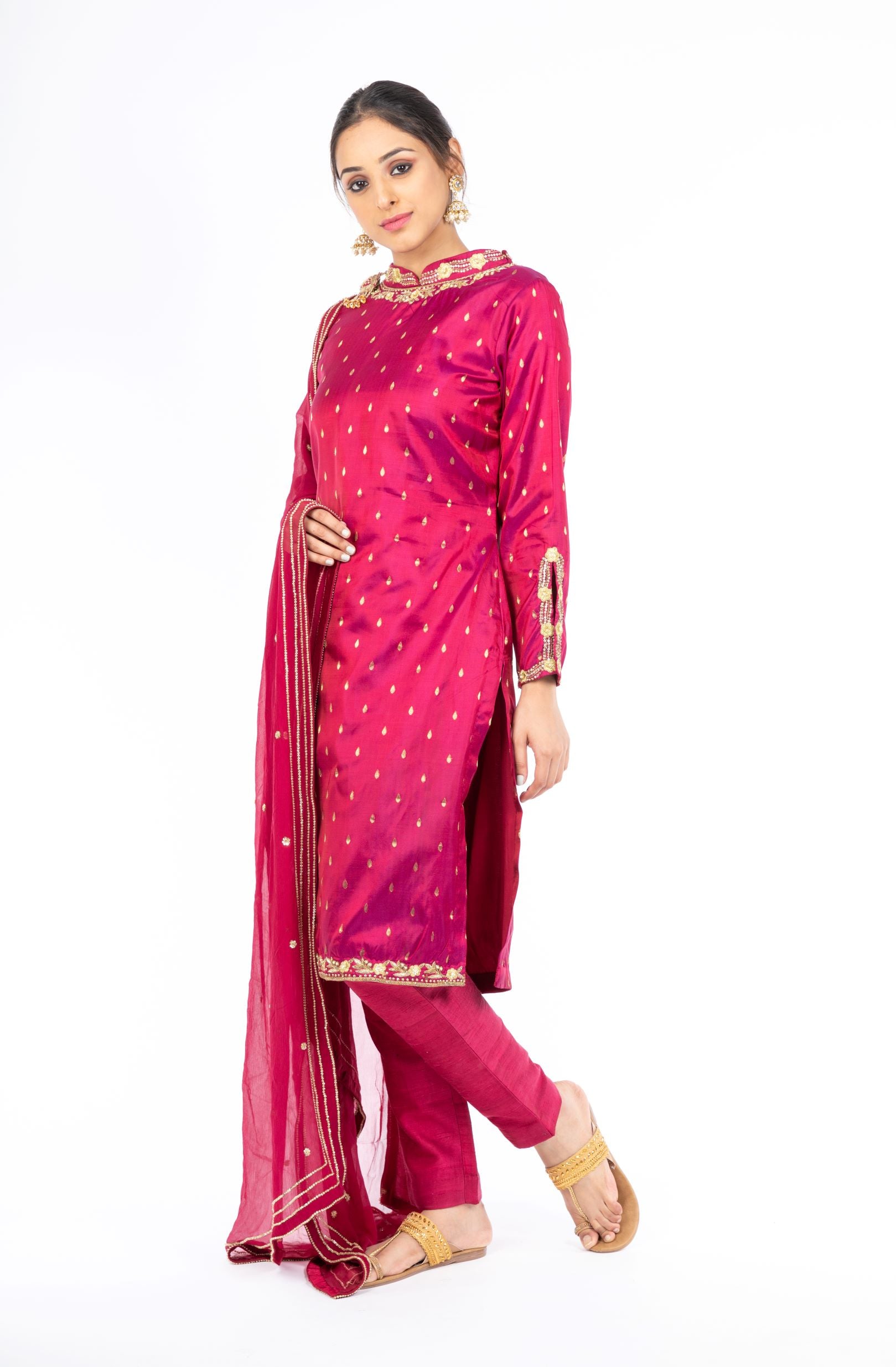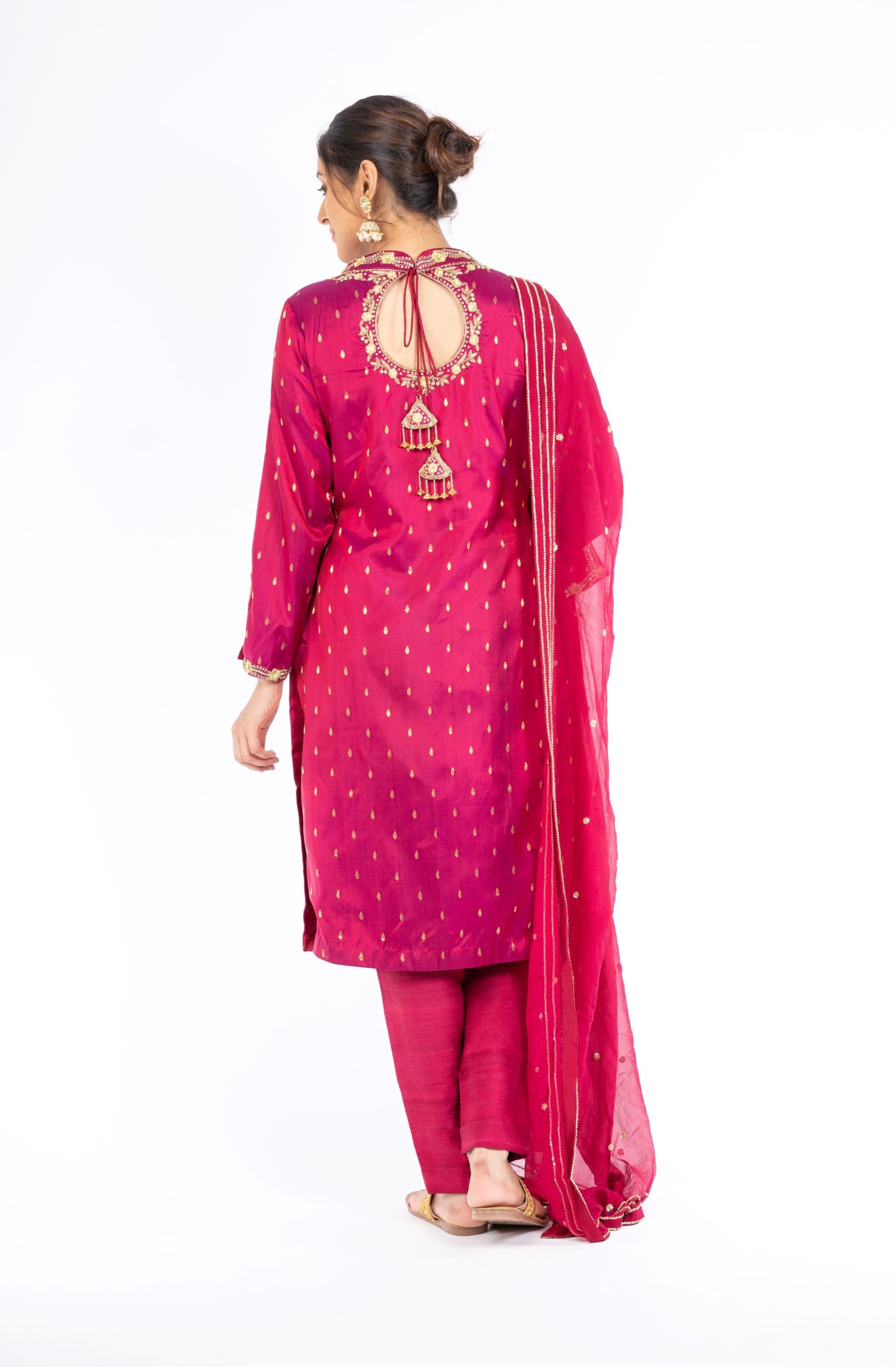 Adorable Pomegranate Red Pure Silk Salwar Kameez
Adorable Pomegranate Red Pure Silk Salwar Kameez
Young and modern girls are always on the hunt for dresses and outfits that are stylish and adorable. If you are searching for the best salwar kameez, then your search ends here. This Pomegranate red and silk shaded pure silk salwar kameez is a beautiful attire that gives you an elegant and gorgeous look. This outfit is modish, stylish, and uber comfortable that brings out the true diva in you. It is completed with Chinon dupatta and a designer embroidered collars.
Color - Pomegranate Red
Set Inclusion - 1 Shirt, 1 Trouser and 1 Dupatta
Brand -  Panache Haute Couture
Fabric- Shirt - Pure Silk, Trouser - Raw Silk, Dupatta - Chinon Chiffon
Note - Photos used here are without any editing and the product will be the same as the photos. Please note there is always a difference between computer screen colors and actual colors.