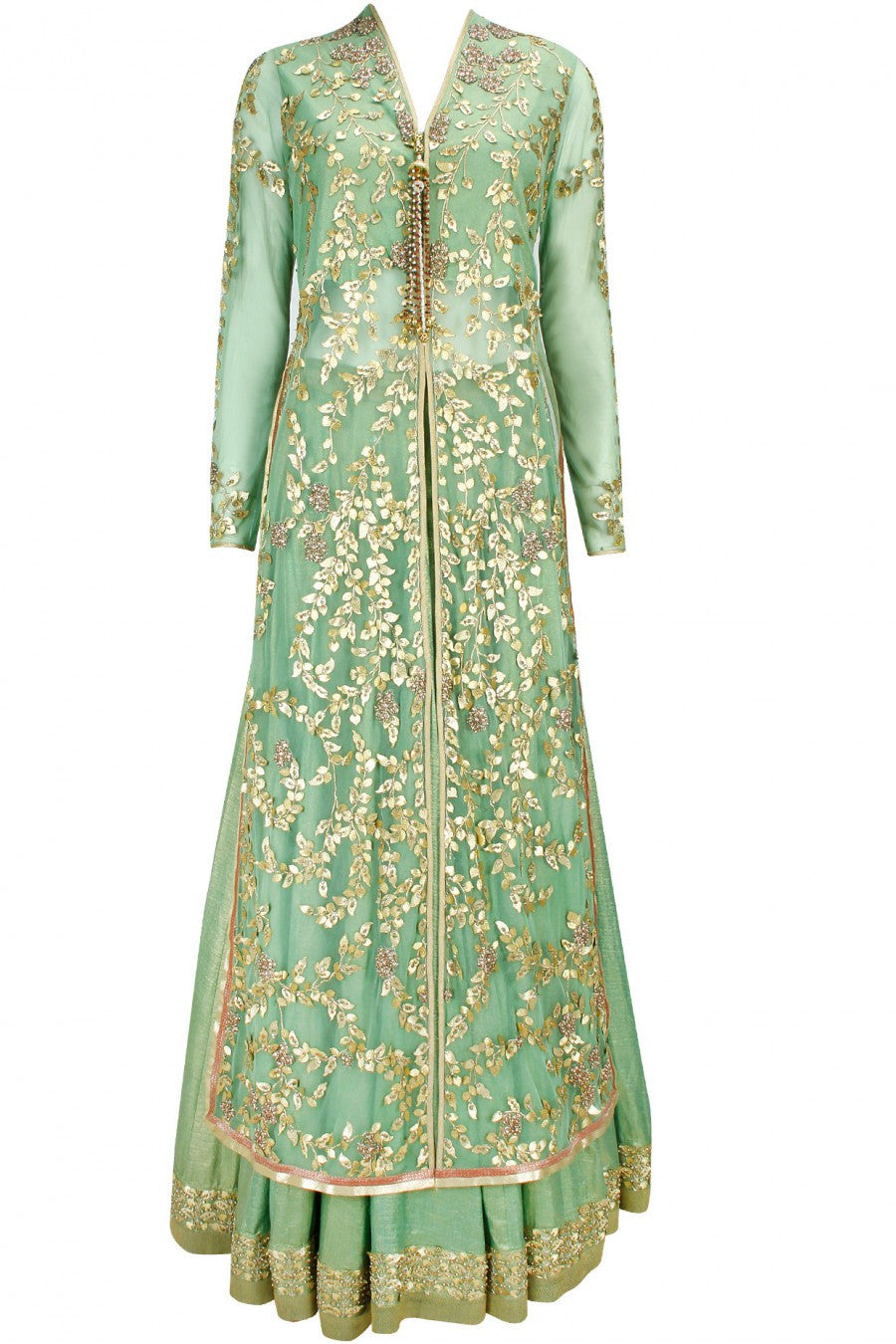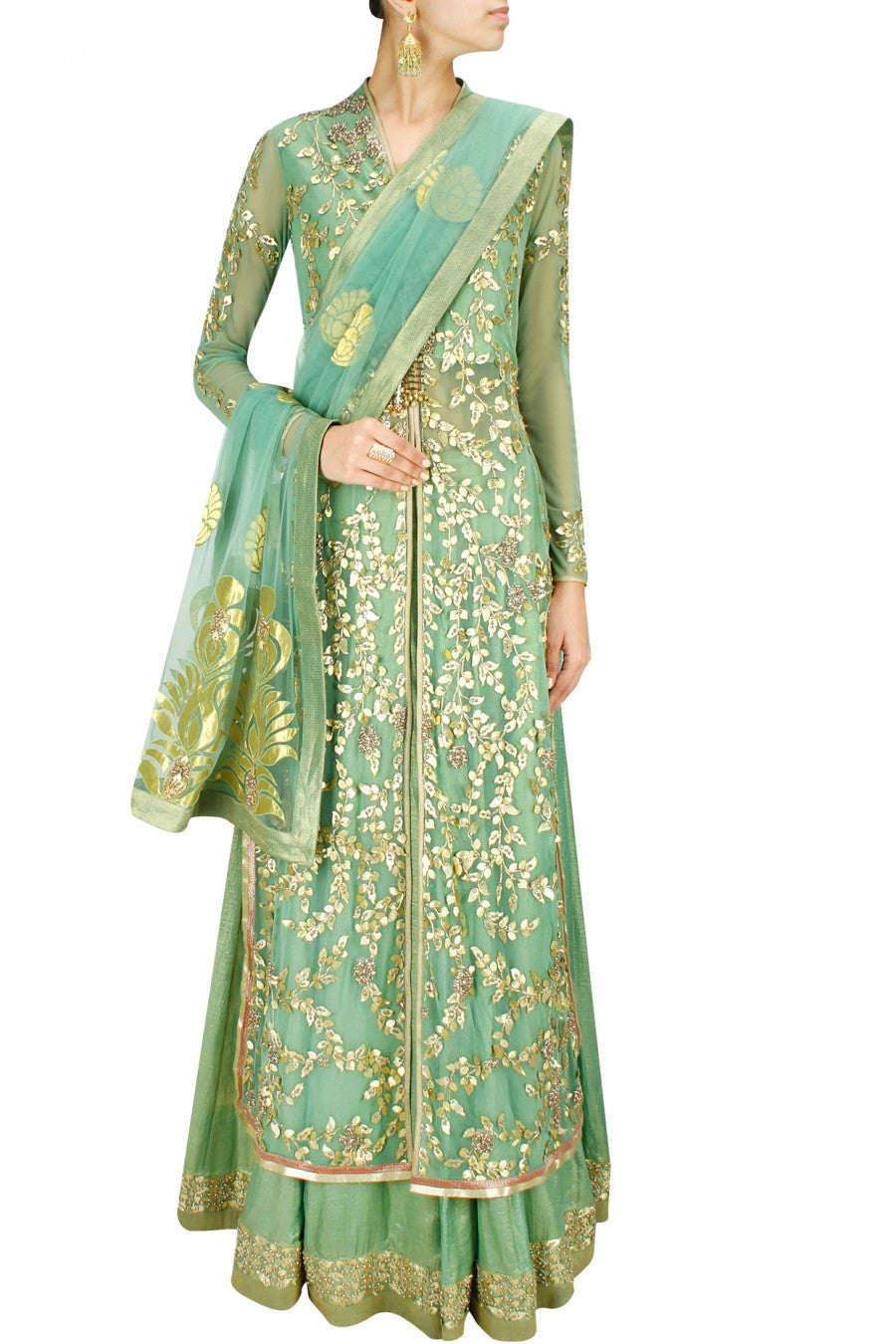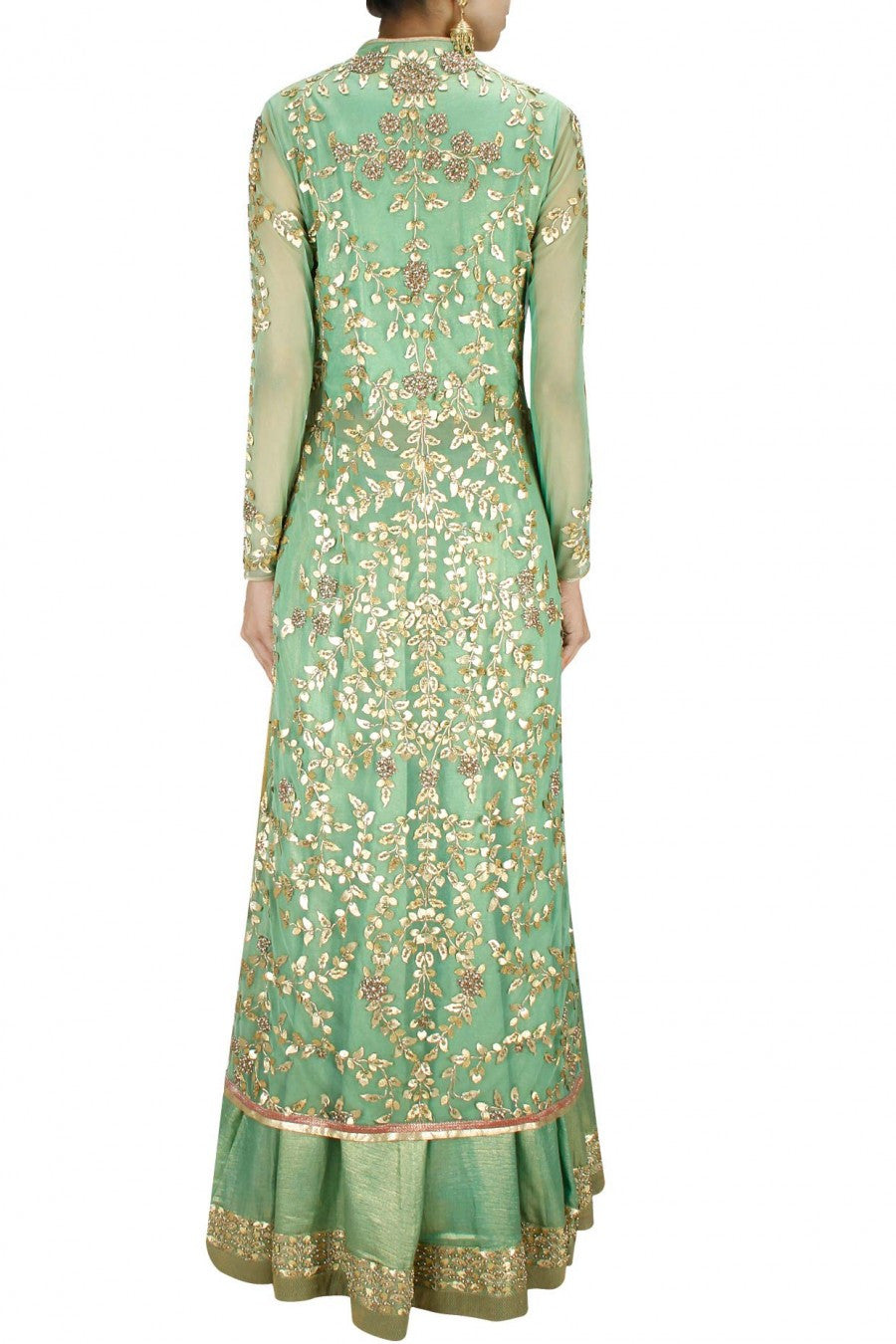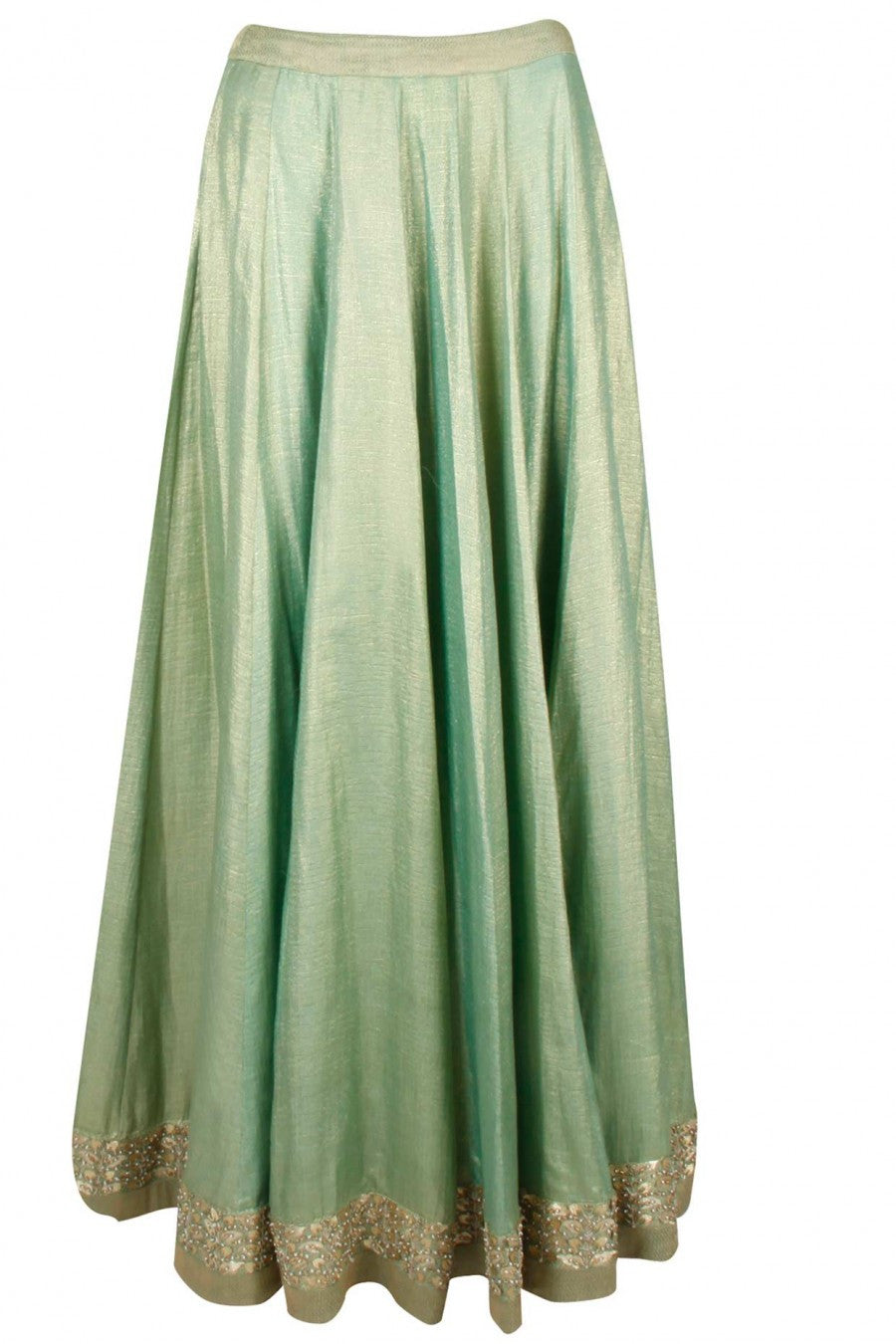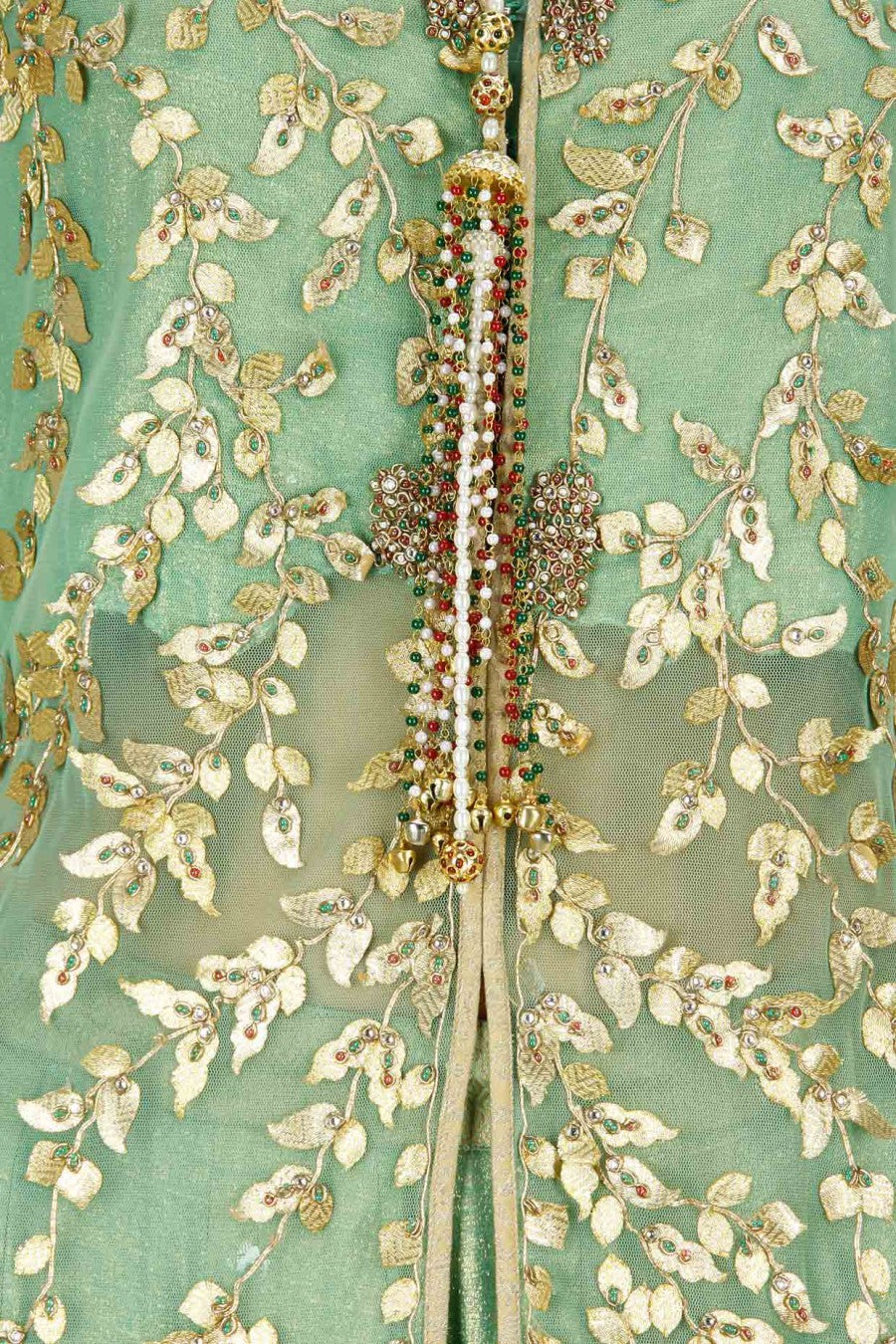 Green gota patti long jacket with foil lehenga and dupatta
This green color lehenga is featuring in french net long jacket with lazer cut gota patti embroidery and beadwork all over.
It is paired with a matching foiled silk fabric lehenga with embroidered border and net dupatta with applique work and brocade border.
Fabric: Foiled silk, french net, brocade. Lining: Crepe.
This product will be shipped to you after 8 - 9 weeks from the date of order placed.