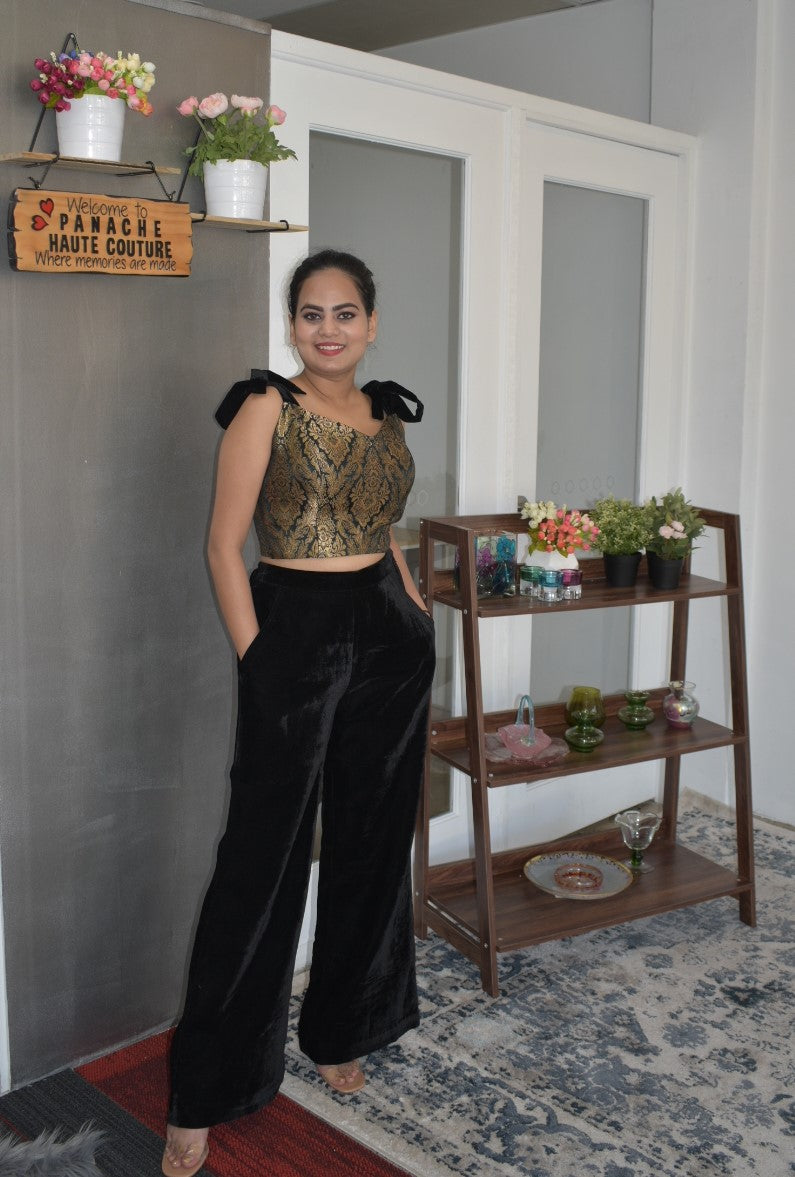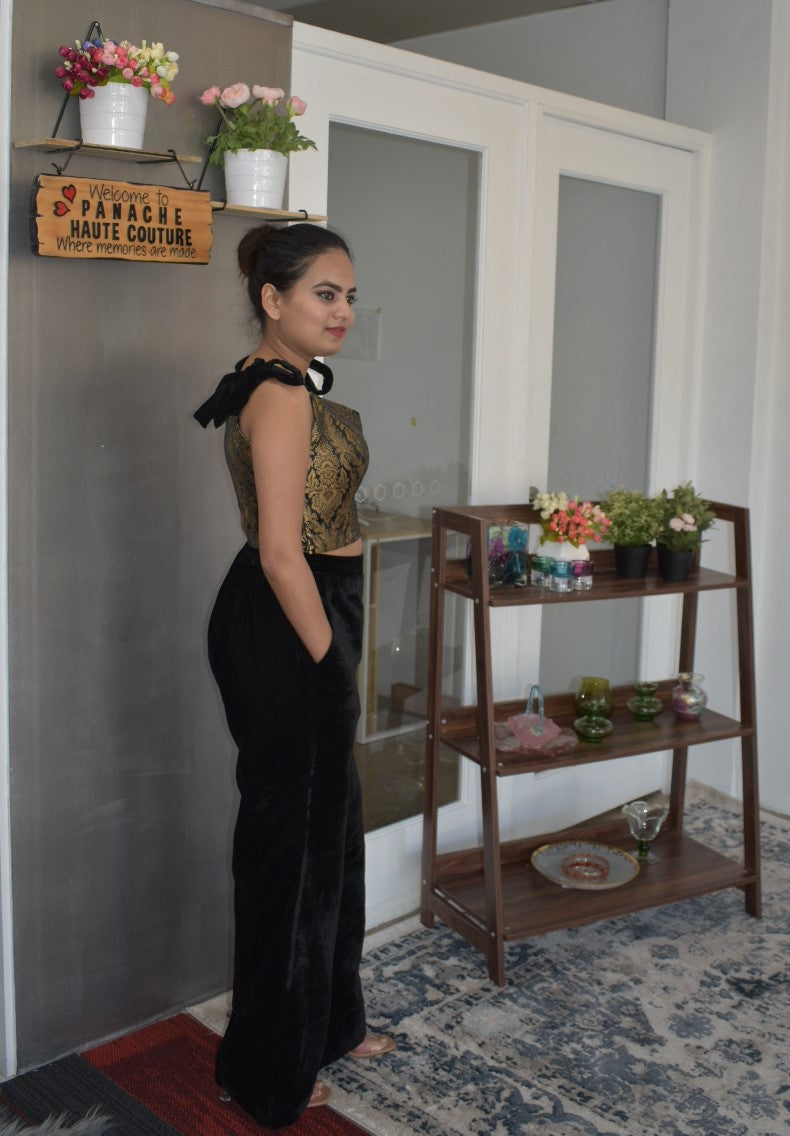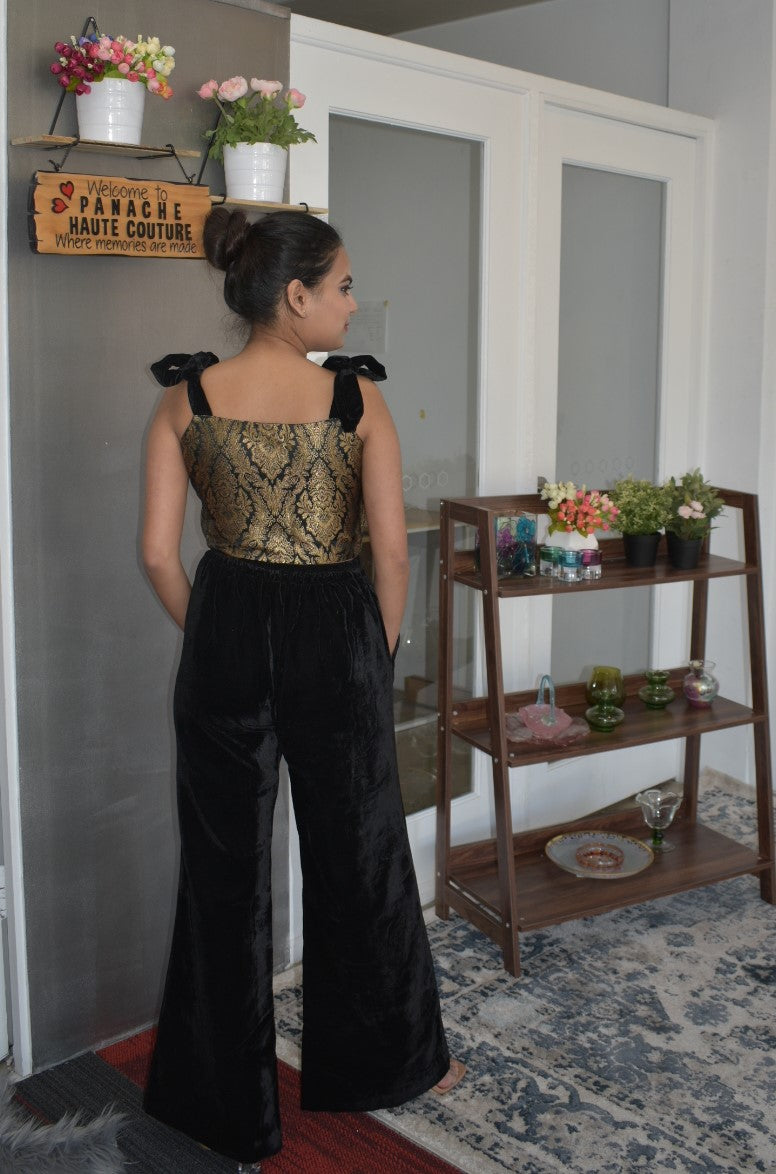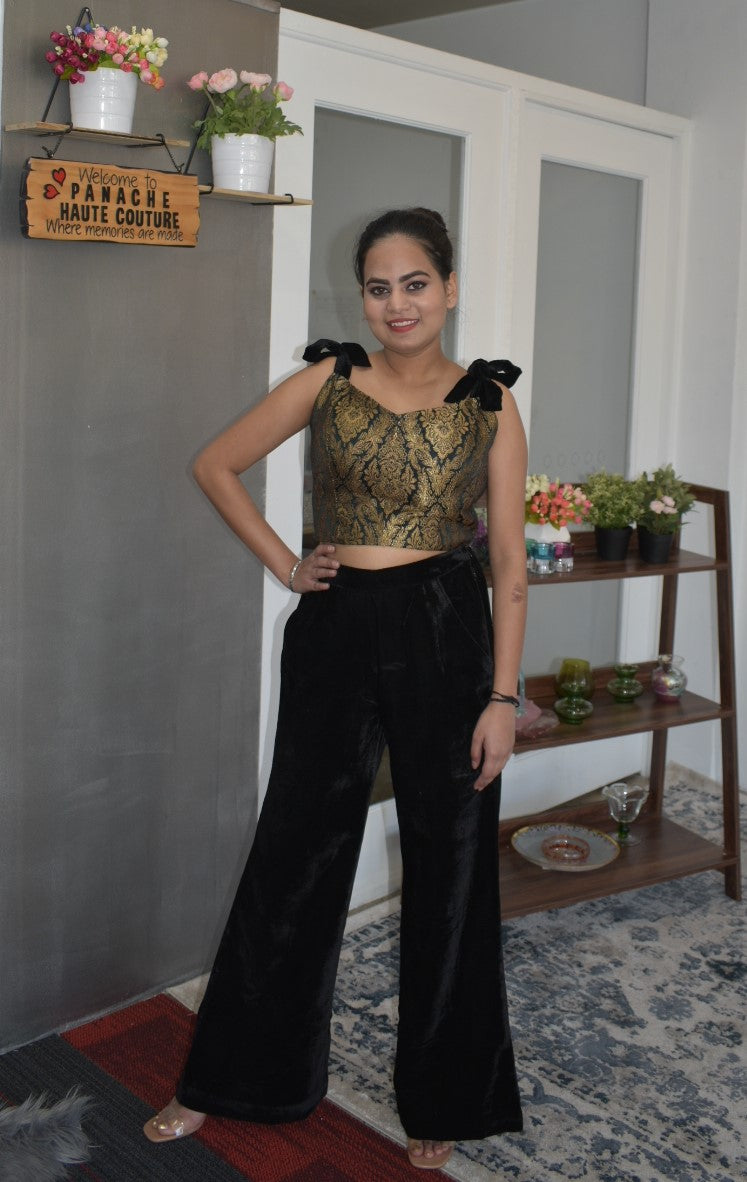 Stunning Black Color Trouser with a Banarasi Silk Blouse
Stunning Black Color Trouser with a Banarasi Silk Blouse
Display your beauty with simplicity and grace in this black color trouser with a banarasi silk blouse. Each piece of this outfit is crafted using the excellent quality of material that gives you a comfortable look and smart appearance. The blouse is made up of banarasi silk, which makes this outfit even more demanding. The trouse is complemented with a wide leg comfortable bottom that gives you a relaxed and easy to move fit. It is an easy to carry and beautiful dress that will help you to stand out in any occasion.
Colour - Black
Set Inclusion - Blouse and Trouser
Brand -  Panache Haute Couture
Fabric - Blouse -Banarasi Brocade Silk; Trouser - Velvet
Note - Photos used here are without any editing and the product will be the same as the photos. The Colour can be customized according to your requirements.
Please leave your trouser length in the comment section at the time of checkout.