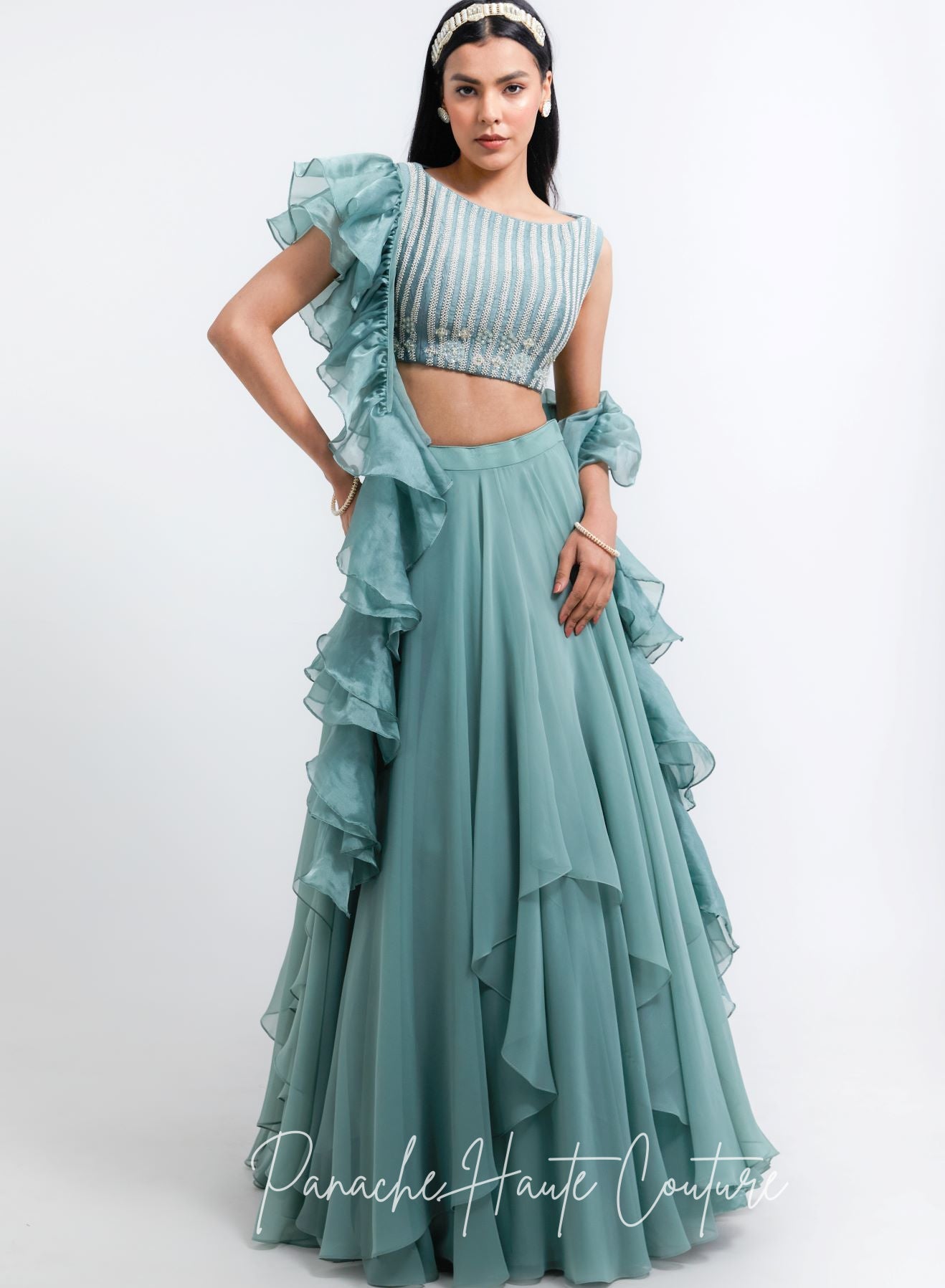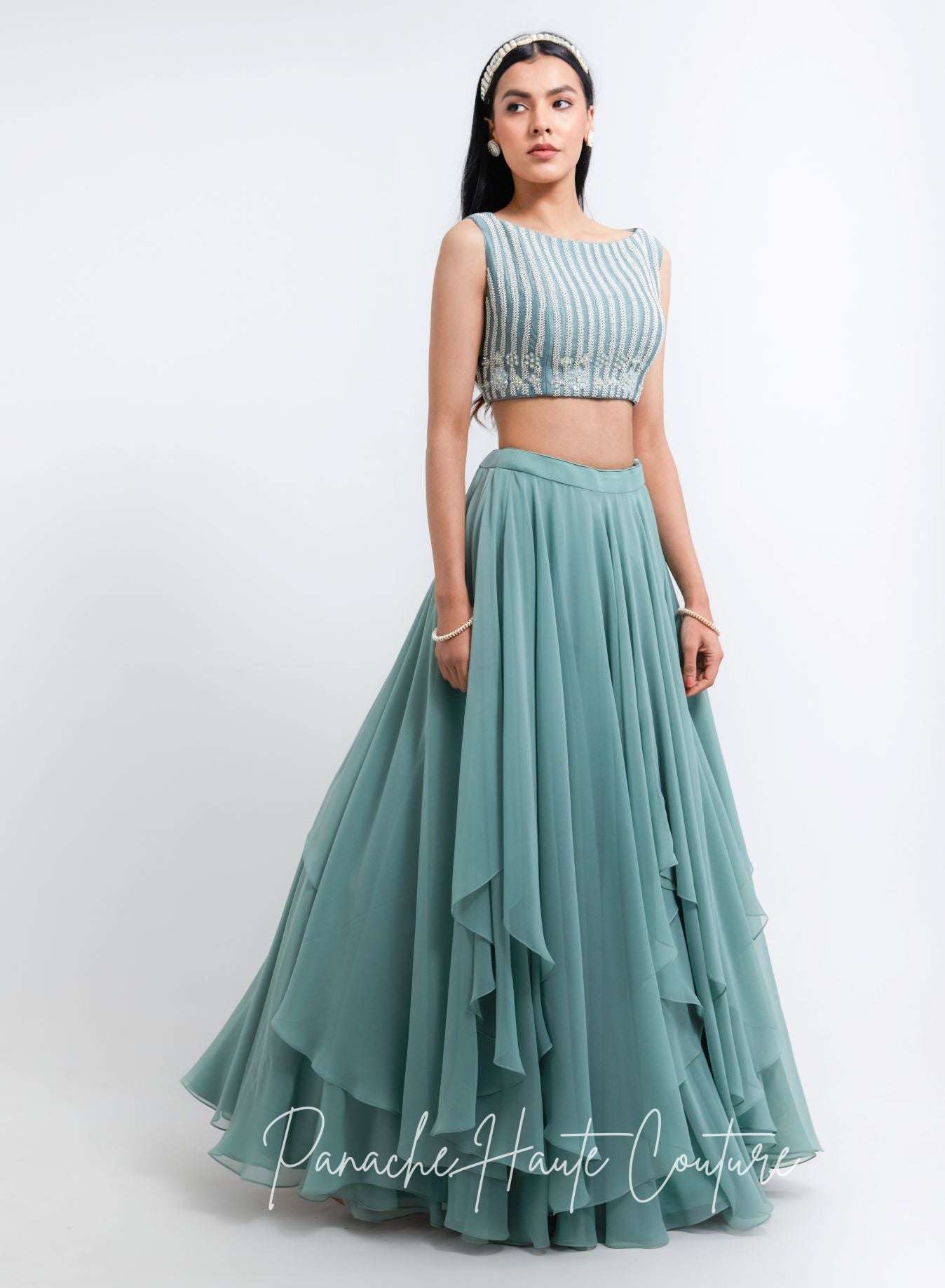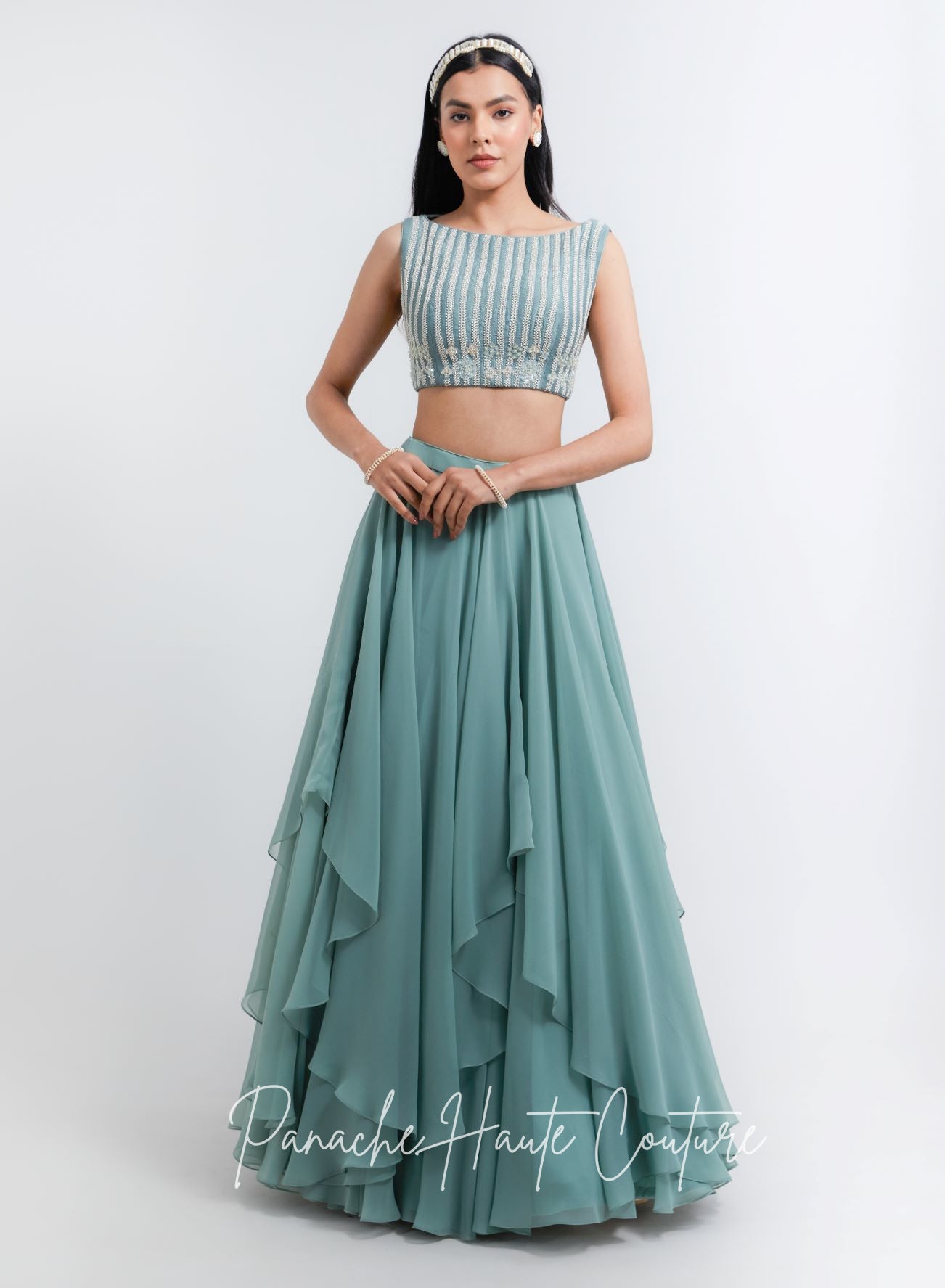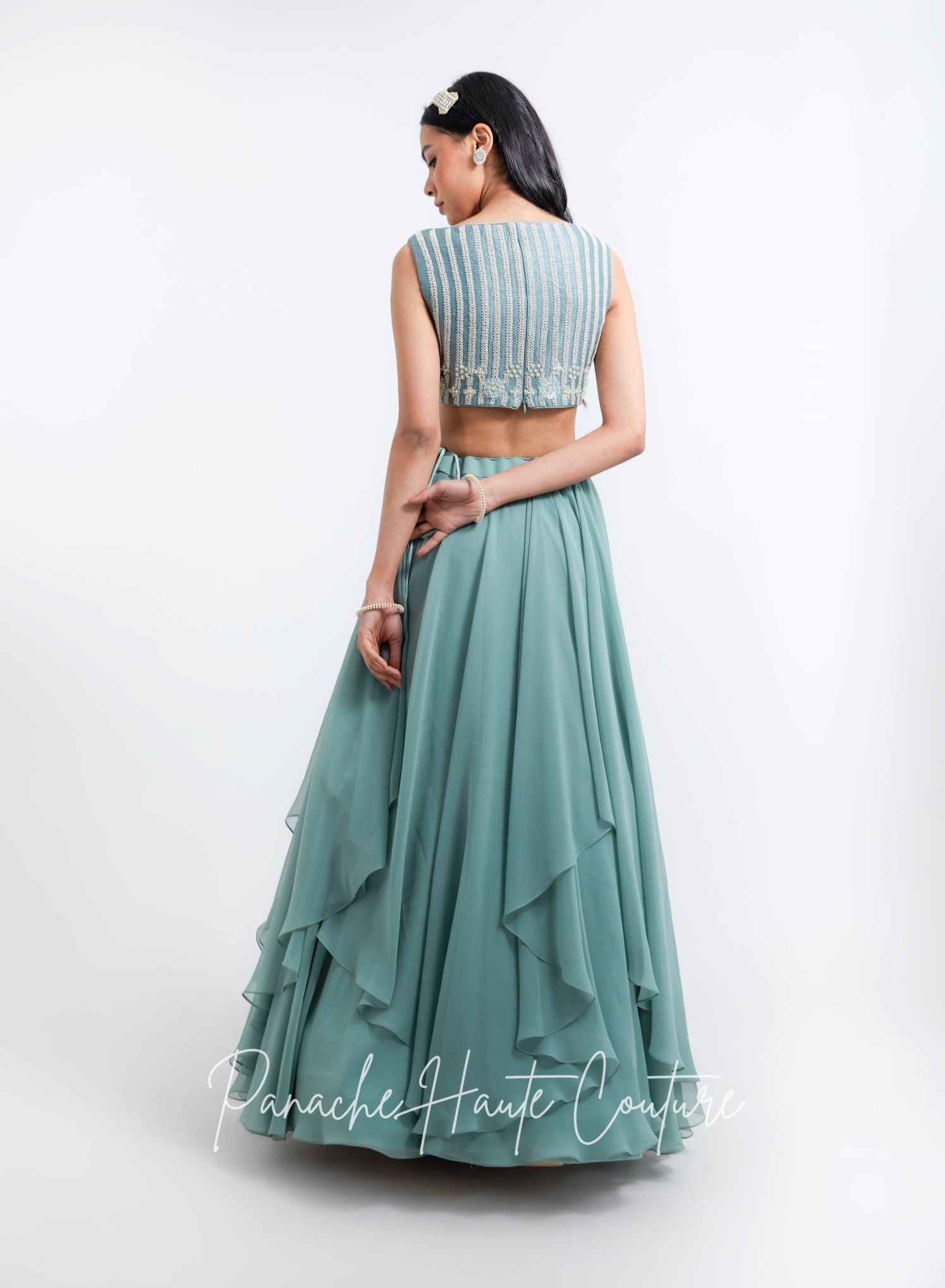 Sage Green Color Tiered Skirt with Crop Top
480
FusionWear / Skirt/ Sage green
This exquisite ensemble features a stunning sage green tiered skirt crafted from lightweight georgette fabric, creating a flowy and airy silhouette. The skirt boasts multiple tiers that cascade gracefully down to the ankle, adding a touch of elegance to the overall look.
Paired with the skirt is a beautiful blouse made from raw silk, adorned with intricate embroidery work using pearls, glass beads, and sequins petals. The embroidery adds a luxurious and glamorous touch to the blouse, making it perfect for formal occasions.
To complete the look, a ruffled sash made from delicate organza fabric is included, adding a charming and feminine detail to the outfit. This ensemble is perfect for those looking to make a bold and sophisticated statement at any formal event.

Brand: Panache Haute Couture
Collection Name: Modern Attires            
Availability: Online and In-store
Embroidery: Hand-Embroidery
Fabric: Blouse : Raw Silk ; Skirt: Georgette ; Drape: Organza
Customisations:  You have the option to change the color of the garment and the blouse style of the garment. Please contact our Sales Team through WhatsApp +61470219564 to discuss your requirements.
---
Disclaimer: The model is of AU size 8 and if of 5'7" height