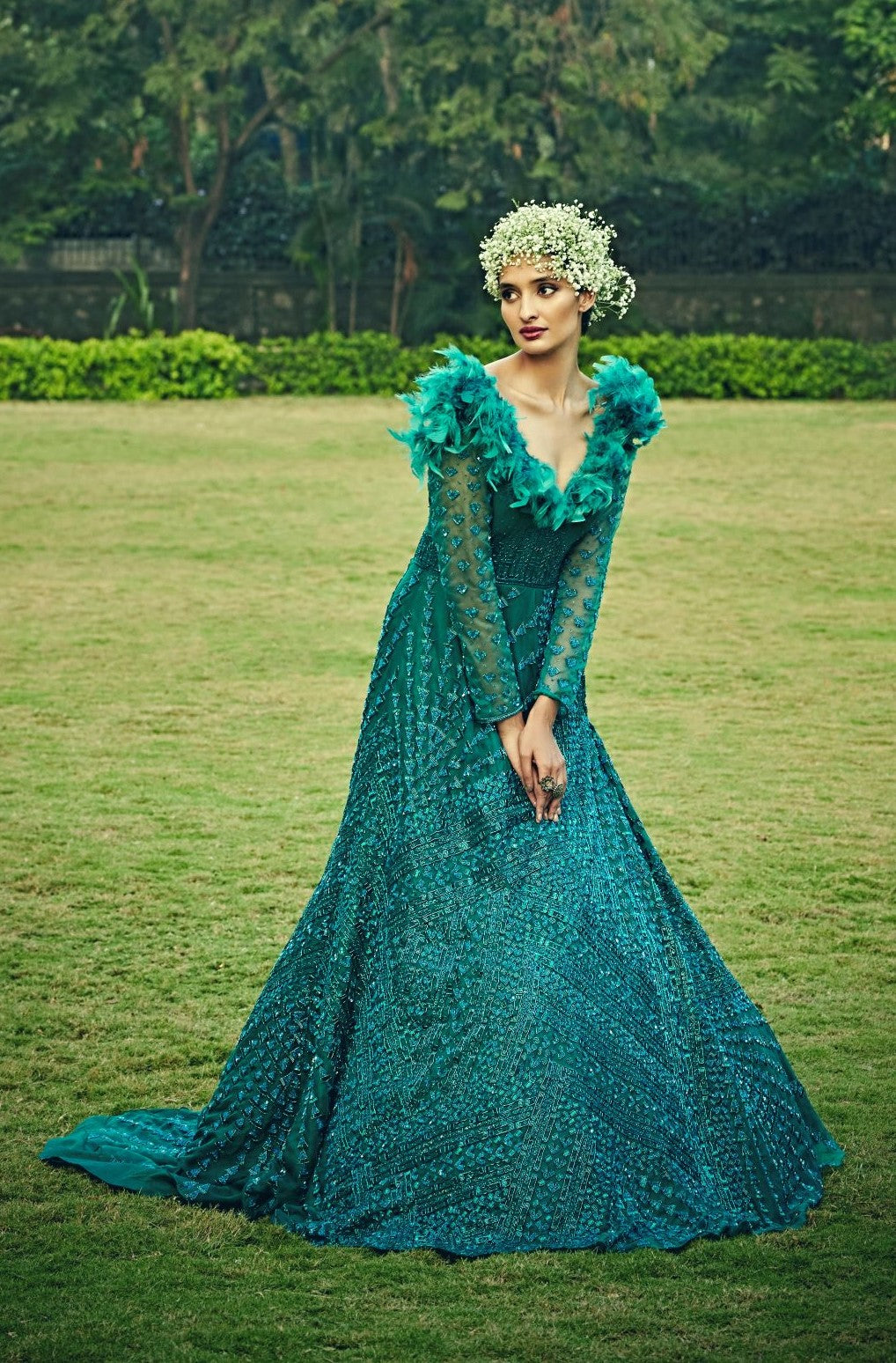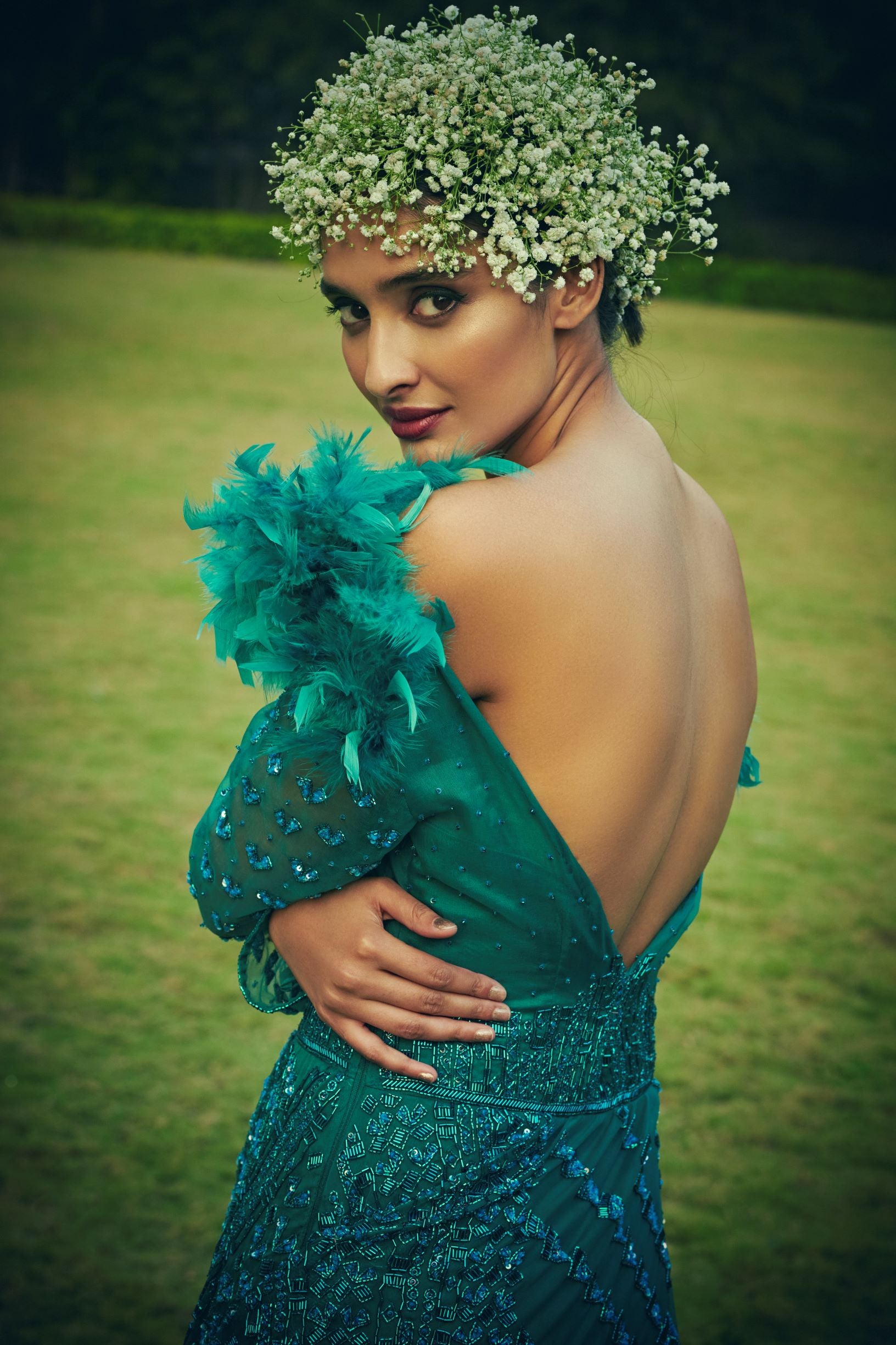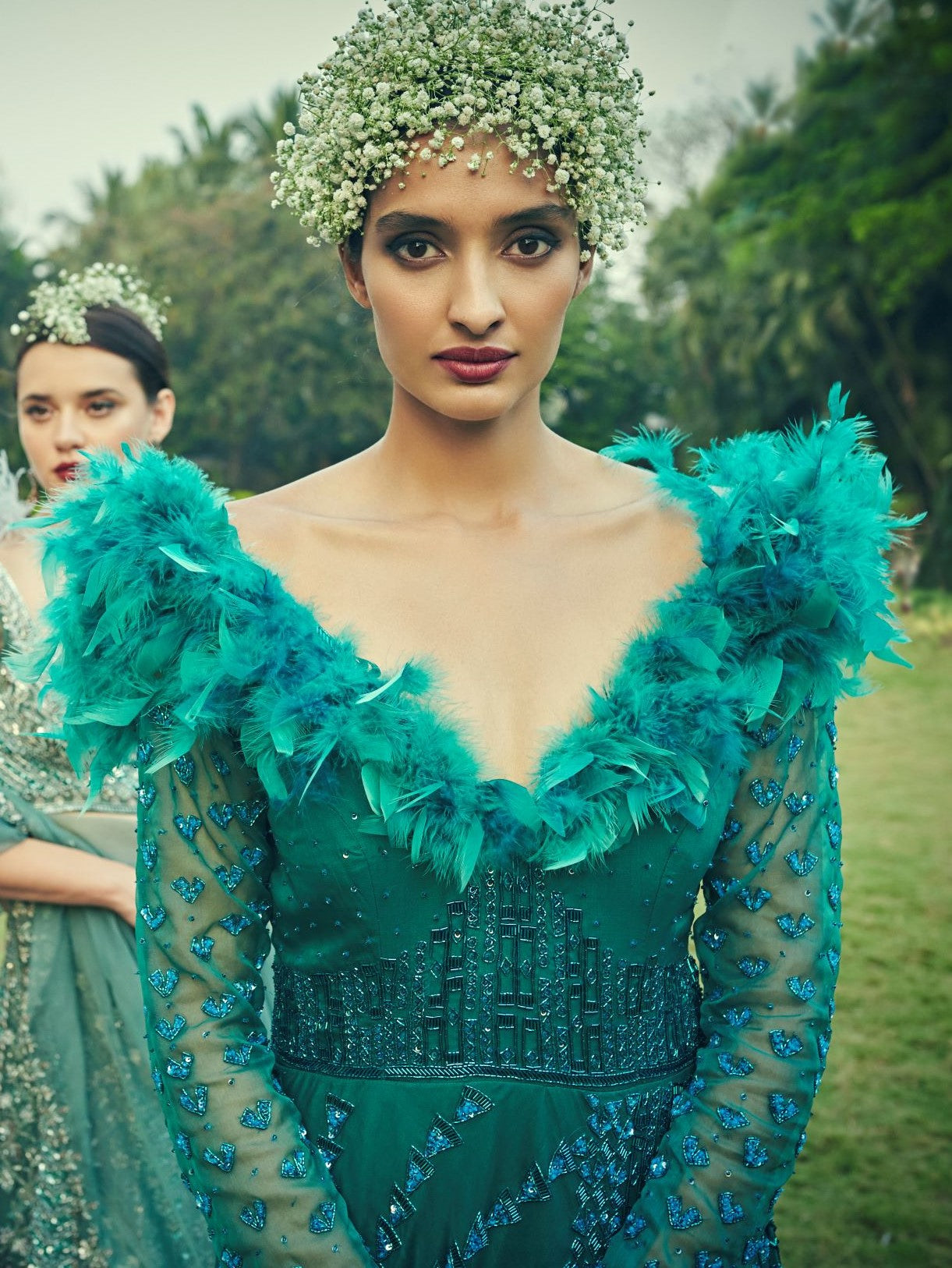 Ocean Blue Trail Gown
Lady Dayena featuring in sequined ocean blue trail gown that is geometrically embroidered with a feathered shoulder that can catch attention even from a distance.
100% original outfit from Bindani by Jigar and Nikita.
---
Composition: Fabric: Organza
Availability: Online and through Virtual Appointment.
Delivery: 8-10 weeks.