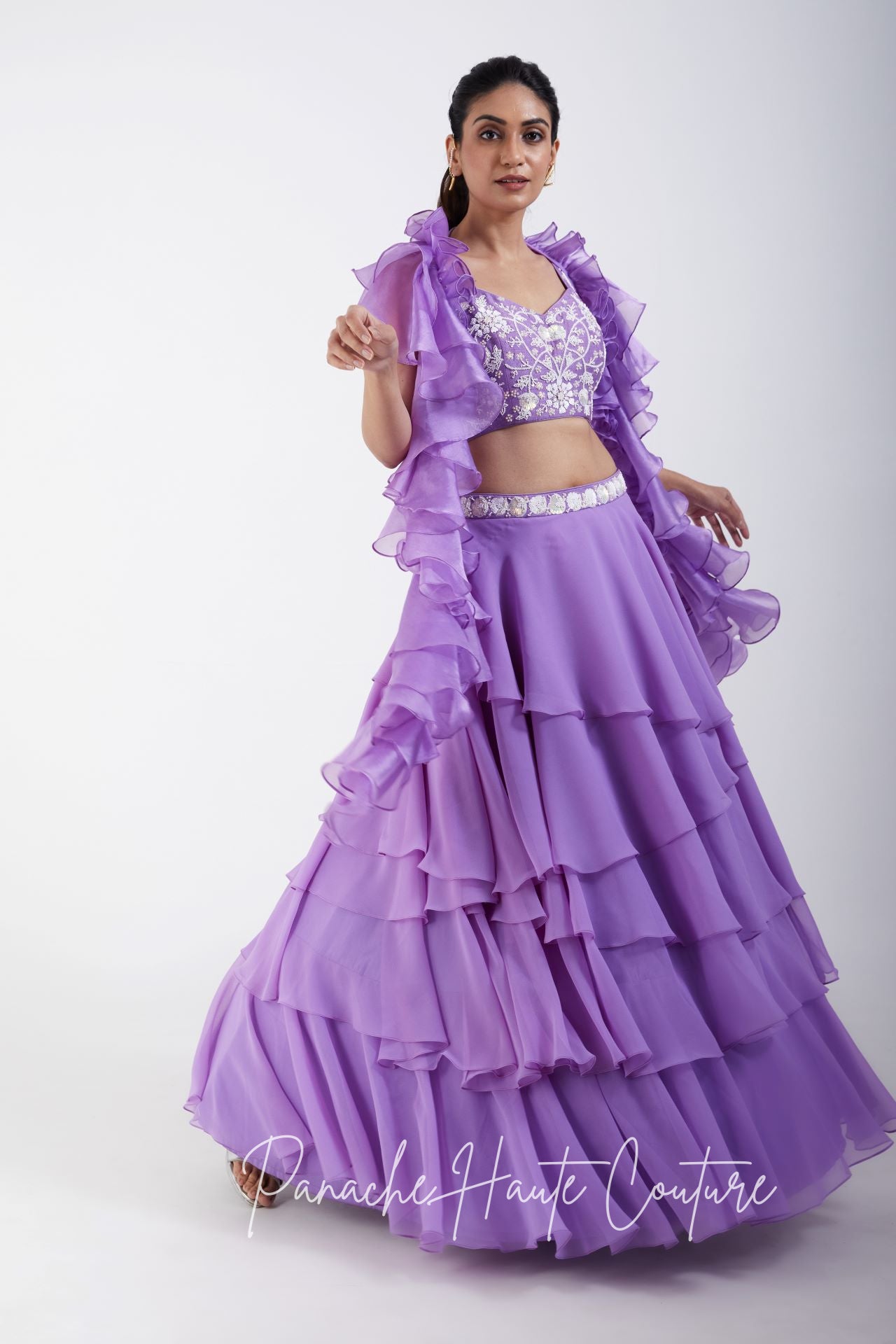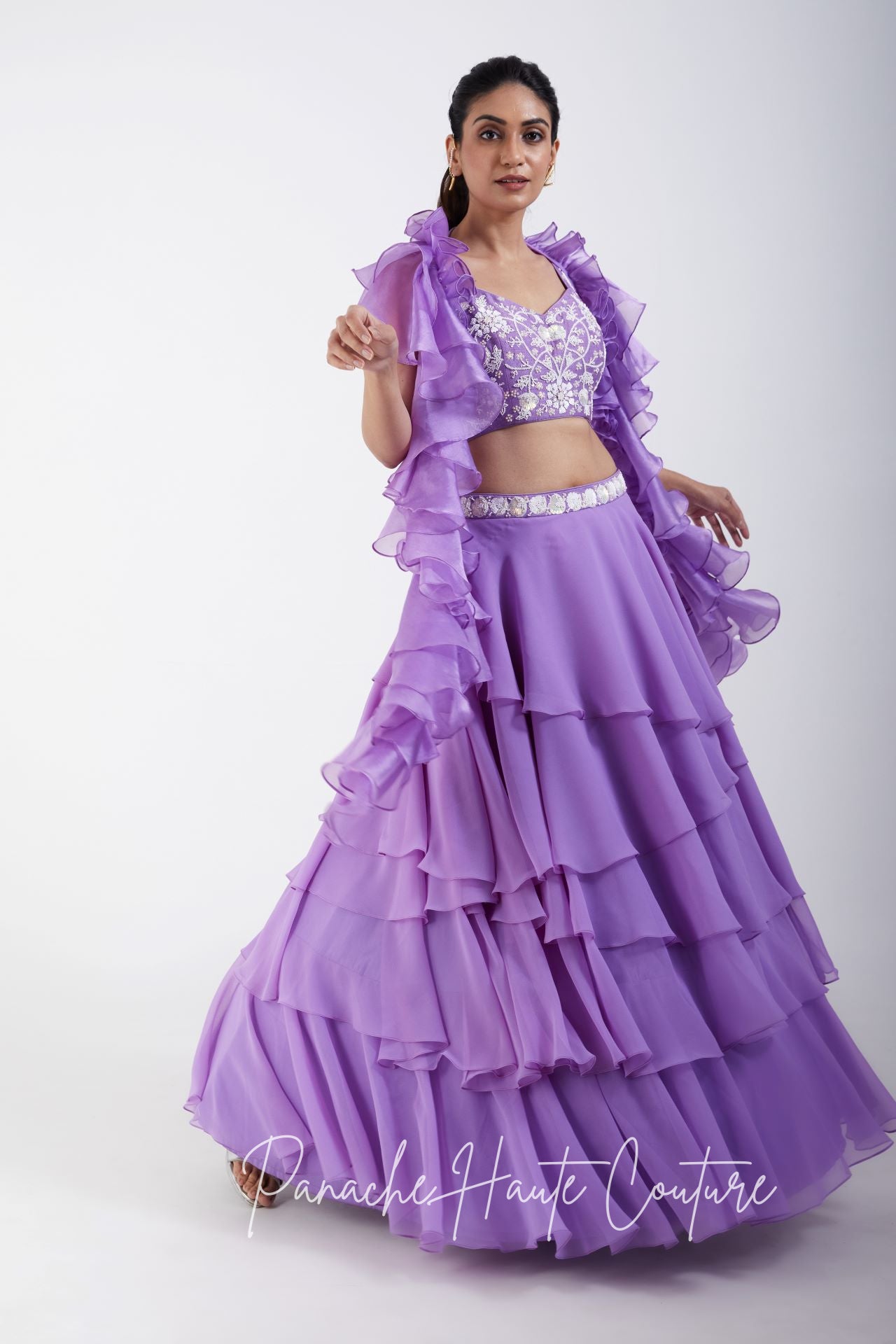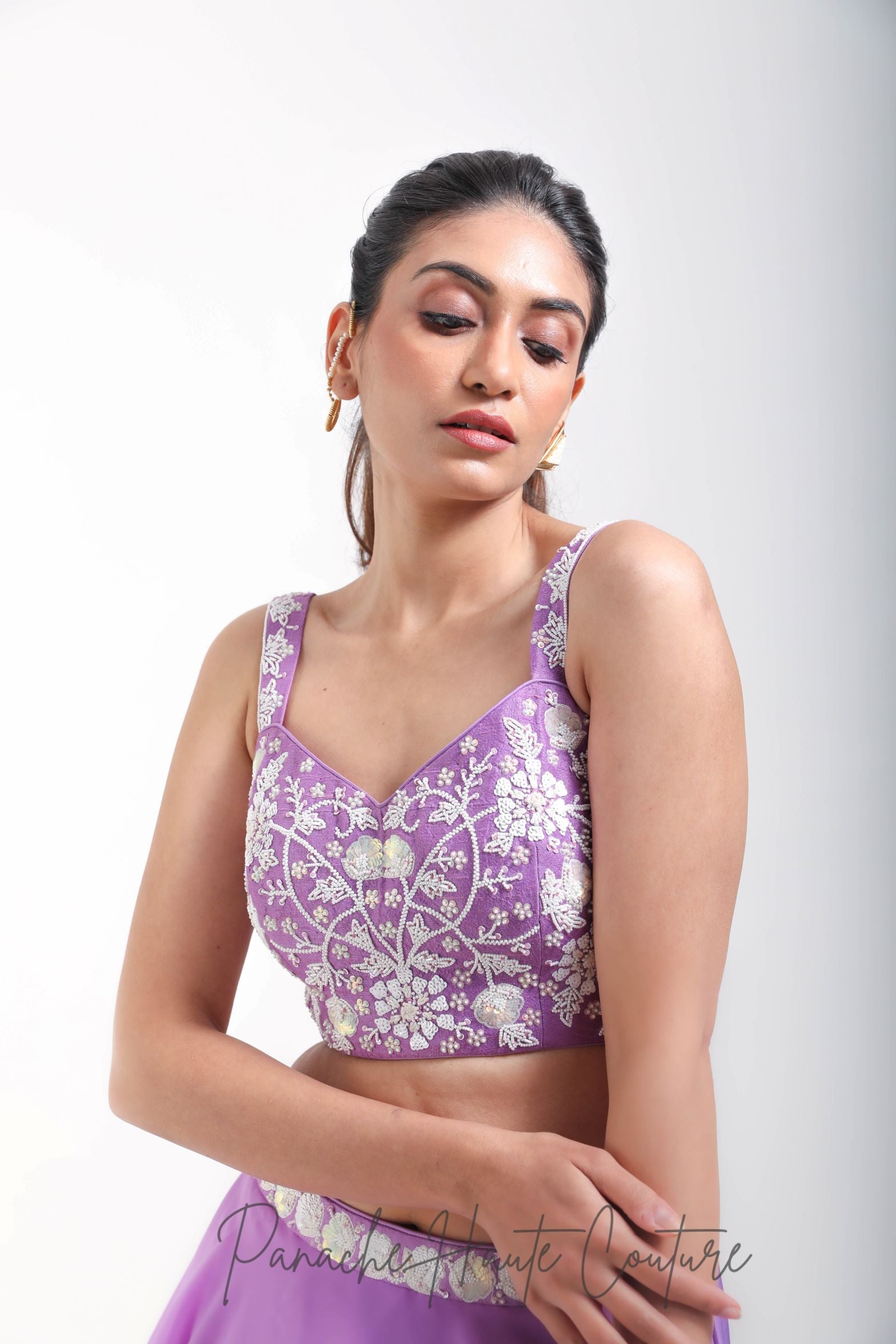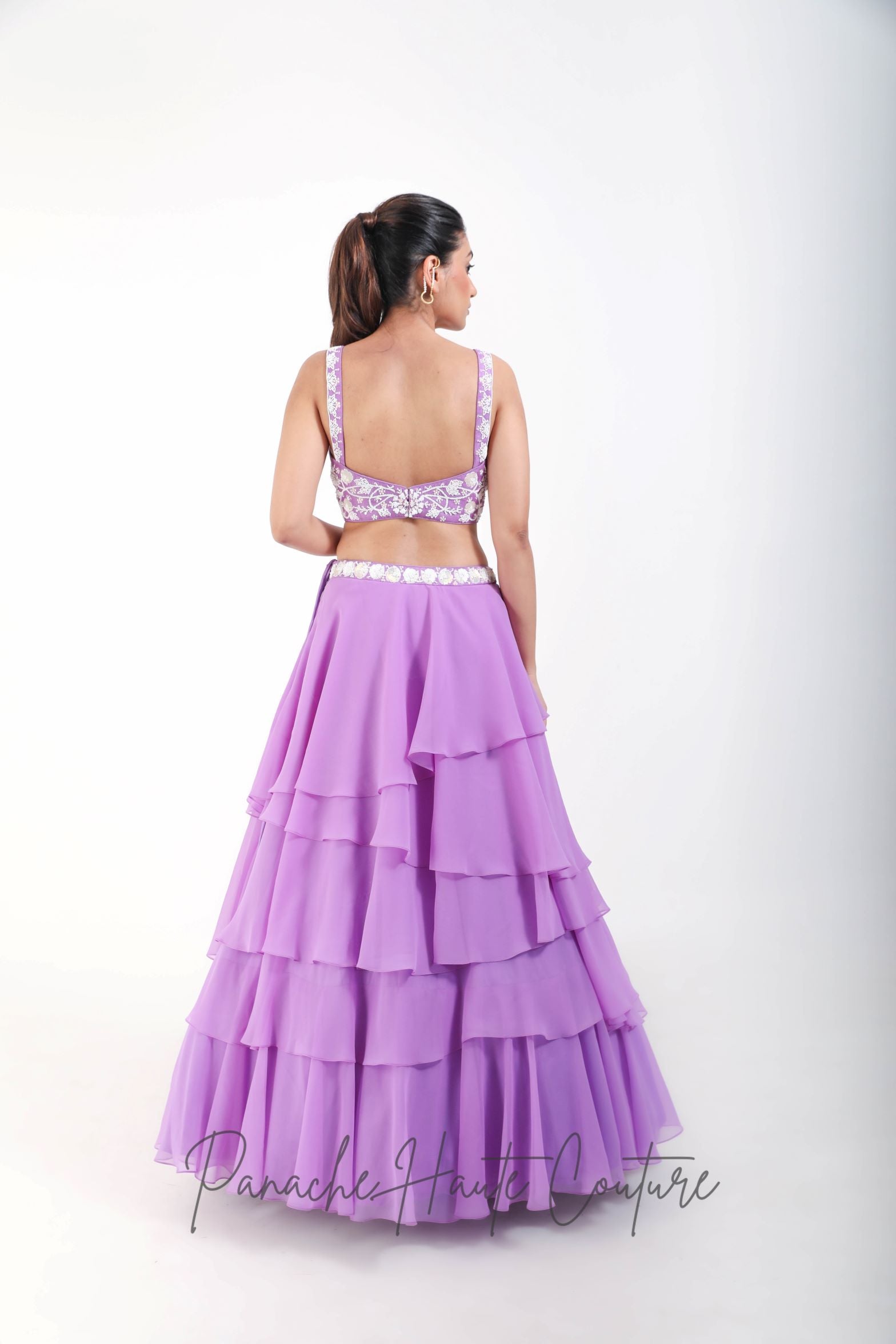 Lavender Color Tiered Skirt with Crop Top
480
FusionWear / Dhoti/ Lavender
 The tiered skirt in georgette adds movement and flow to the outfit, while the crop top in raw silk creates a sleek and modern silhouette. The white bead embroidery on the blouse adds intricate detailing and texture, creating a beautiful contrast against the lavender color. The combination of lavender and white is a classic color pairing that exudes elegance and grace.
The ruffled dupatta in organza adds a feminine touch to the outfit, creating a beautiful drape and movement. The use of different fabrics and textures in this outfit adds depth and interest, creating a truly unique and eye-catching look.
Overall, this lavender color tiered skirt with crop top outfit is a great example of how fusion wear can blend traditional and modern styles to create a unique and stylish outfit that is perfect for special occasions or events.
Brand: Panache Haute Couture
Collection Name: Modern Attires            
Availability: Online and In-store
Embroidery: Hand-Embroidery
Fabric: Blouse : Raw Silk ; Skirt: Georgette ; Drape: Organza
Customisations:  You have the option to change the color of the garment and the blouse style of the garment. Please contact our Sales Team through WhatsApp +61470219564 to discuss your requirements.
---
Disclaimer: The model is of AU size 8 and if of 5'7" height