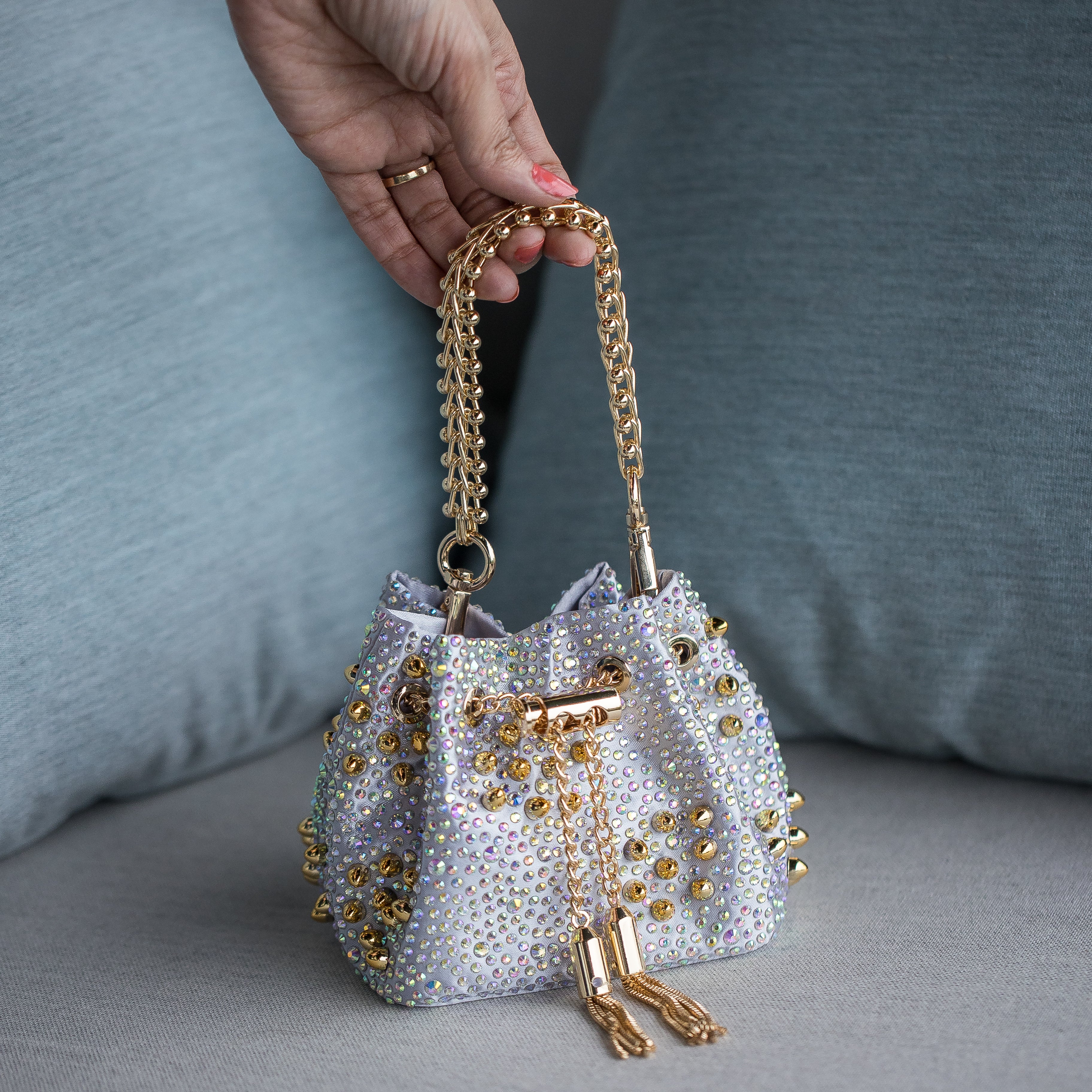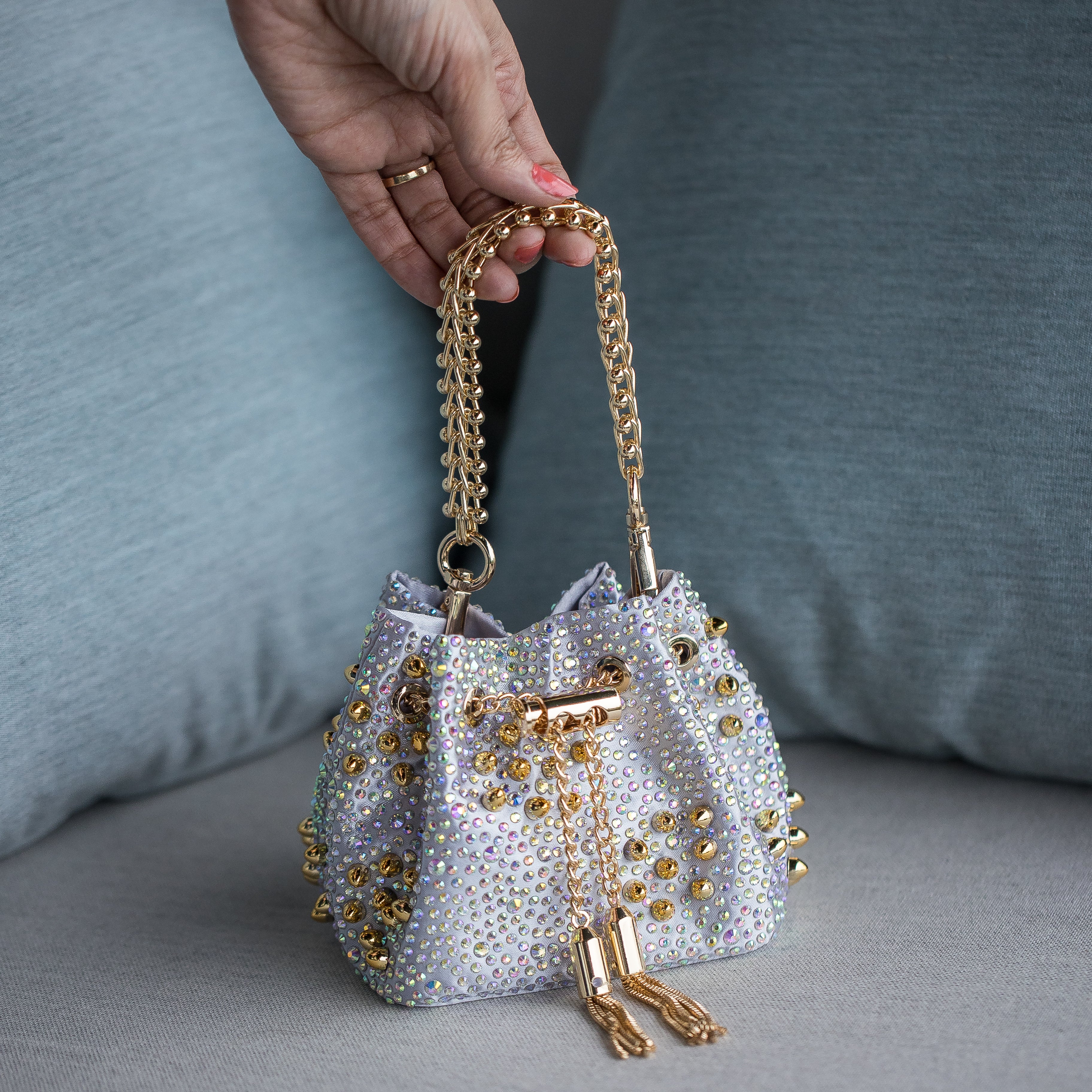 Daisy Mini Bag In Silver Color
Daisy mini, our newest addition in the mini bucket bag category. This new bucket bag is embellished with rounded gold spikes along with silver white Austrian crystals with a hue of multicolor on them. They are hot fixed on a shiny silver color satin fabric base. These mini bucket bags are sized at 12*10*8 (L*W*H)cm with a wrap around chain with tassels at the end. It has center press mechanism which acts as a closure for the bag by stopping the chain when pulled or collapsed. It is accompanied with a statement custom made gold wrist chain that will add oodles of glam to your style. The bag has a regular long sling chain as well for cross body wear.
Outer:  Crystals hot fixed on Satin Cloth with metal chain and chain tassels.             
Care: Store your bags in the original packaging or a soft pouch to avoid scratches.
Carefully clean and polish the product with a soft, lint free cloth. Avoid contact with water. Avoid hard contact (i.e., knocking against objects) that can scratch or chip the crystal. Avoid contact with harsh cleaners.