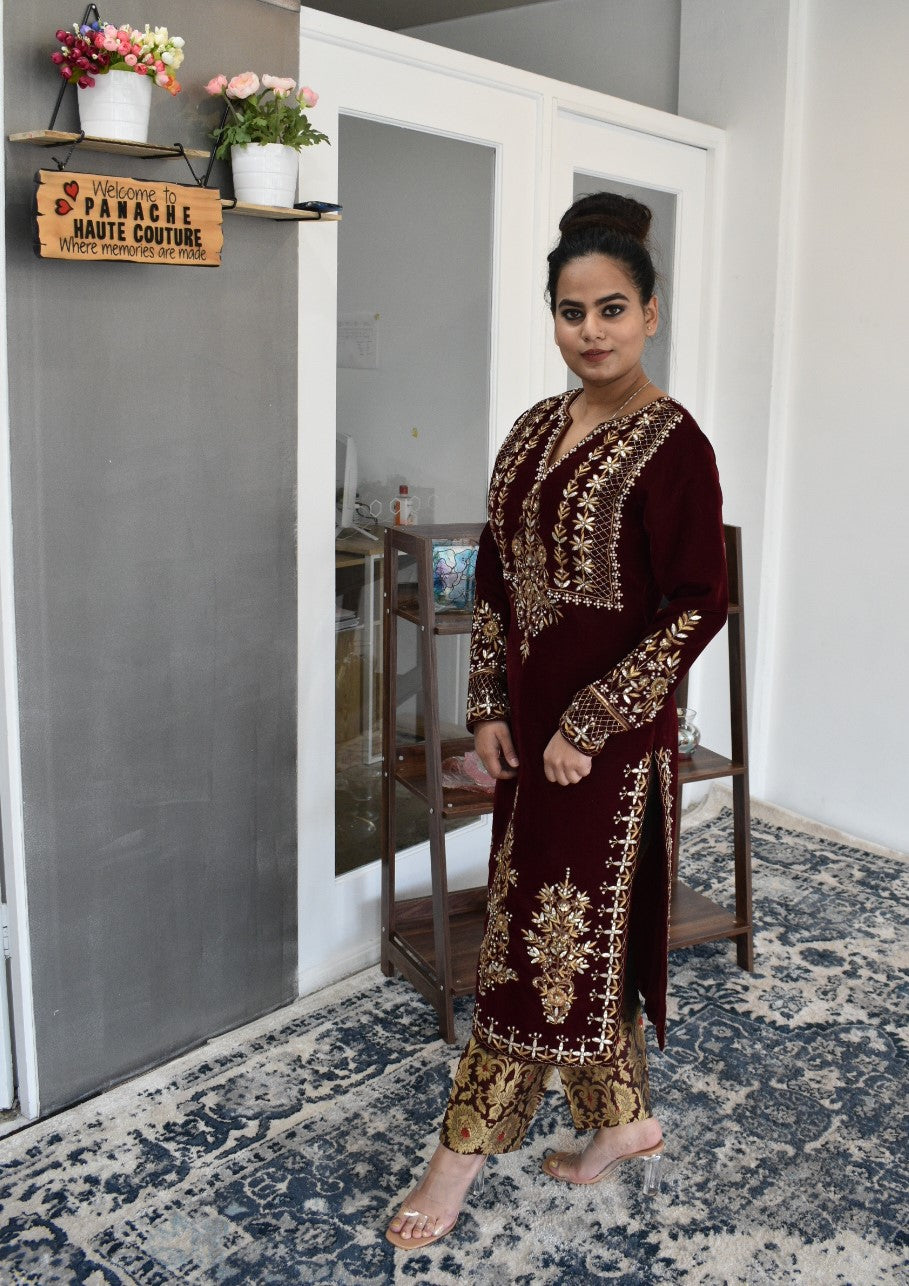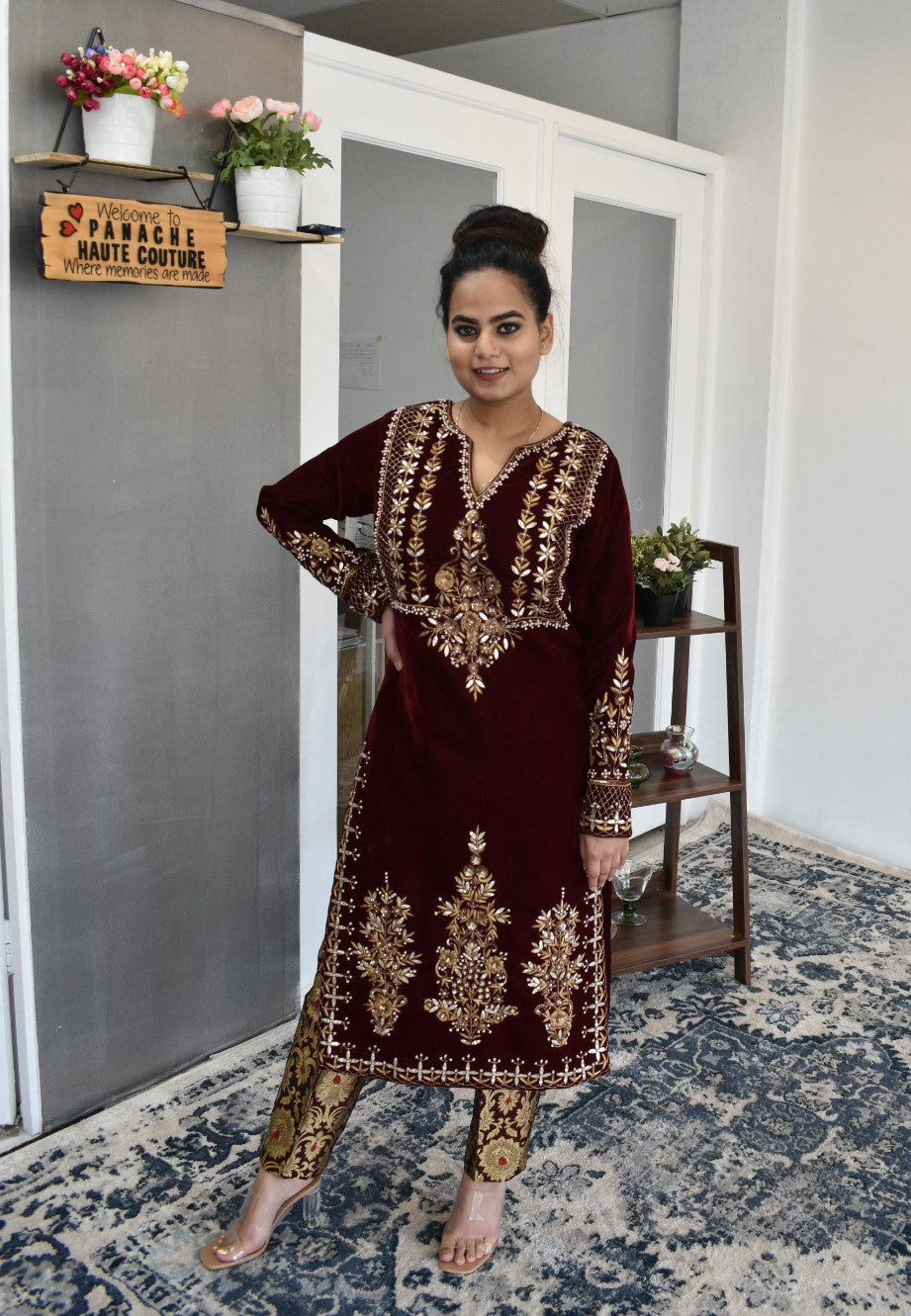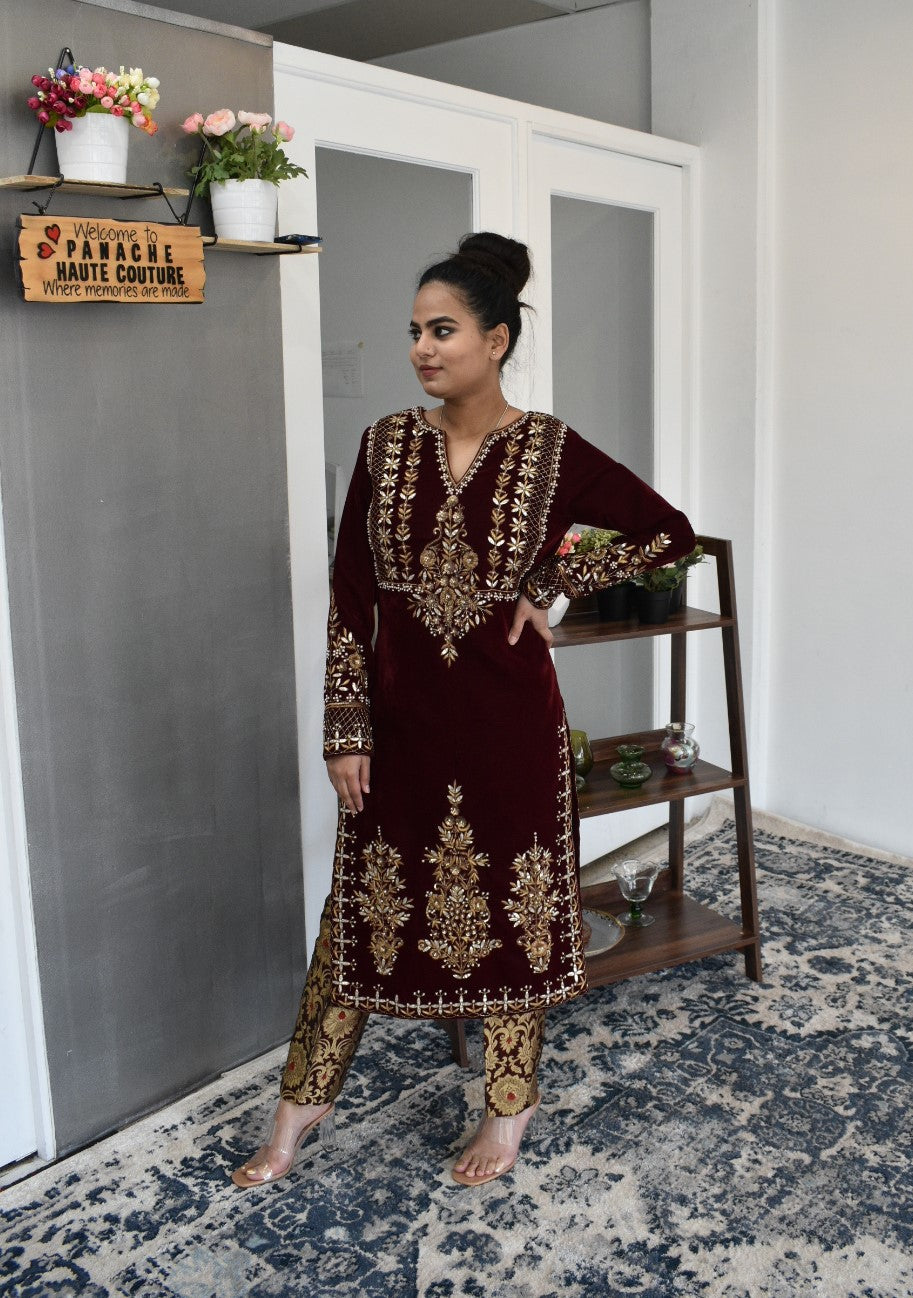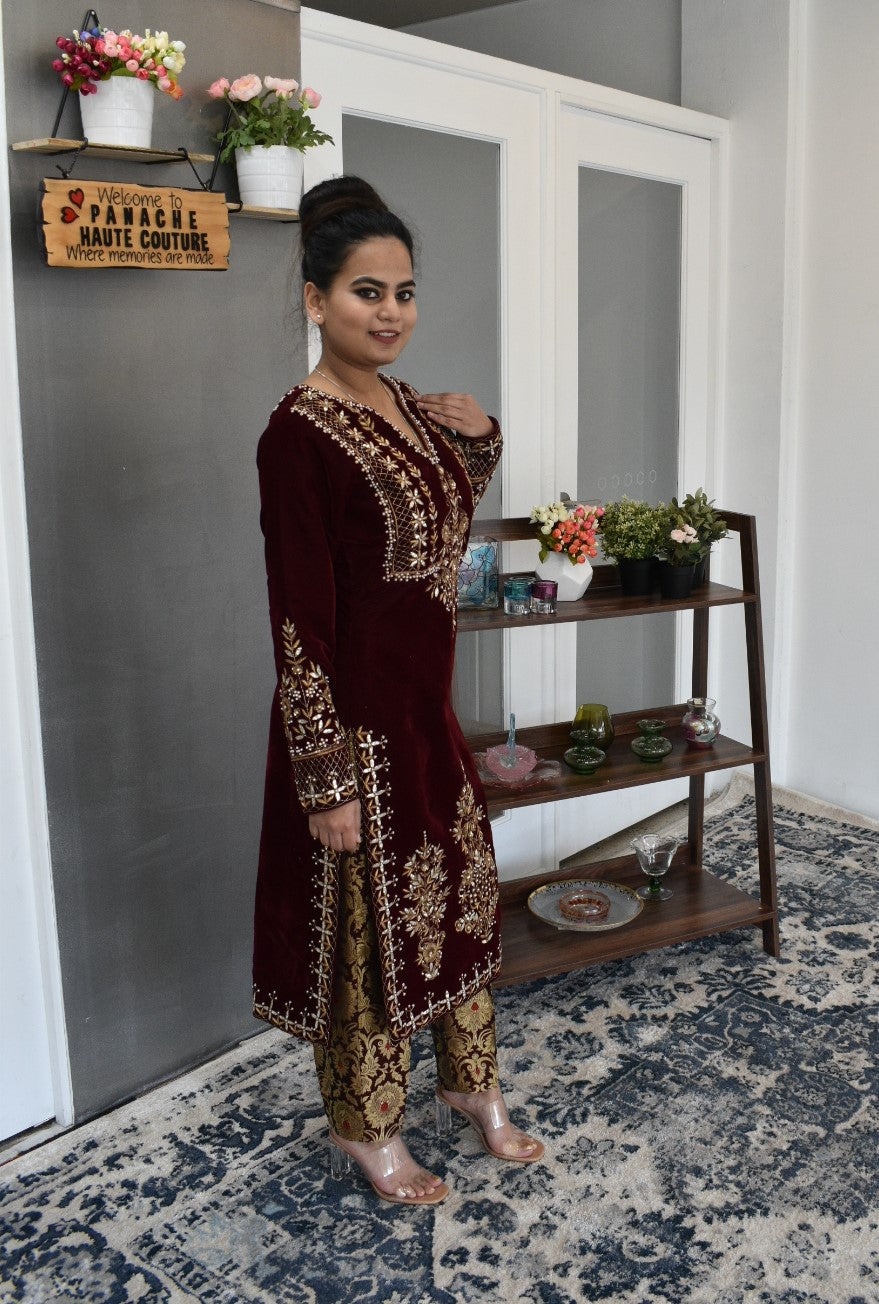 Mesmerizing hand-embroidered Party-wear maroon-colored straight kurta with a trouser
Mesmerizing hand-embroidered Party-wear maroon-colored straight kurta with a trouser
Whether you are dressing up for a ritual, or to put up an impressive expression, a stylish maroon-colored straight kurta with a trouser is your go-to garb. This outfit is the quintessential part of a women's wardrobe that is perfect for every occasion. A straight kurta is made up of velvet and beautified with dabka, sequins, cut pipes, gotta, and beads handwork embroidery that complements your style, mood, and charm. This suit comes with a trouser beautifully lined with satin that completes your outfit. This beautiful outfit will make you the ultimate classic beauty at the family occasion and parties. Team it with stylish accessories and high heels that make your look even more charming.
Set Inclusion - Shirt, Dupatta, and Trouser
Brand -  Panache Haute Couture
Fabric- Jacket - Velour Velvet, Trouser- Banarasi Brocade Silk, Dupatta - Georgette, Lining - Satin 
Note - Photos used here are without any editing and the product will be the same as the photos. The Colour can be customized according to your requirements.