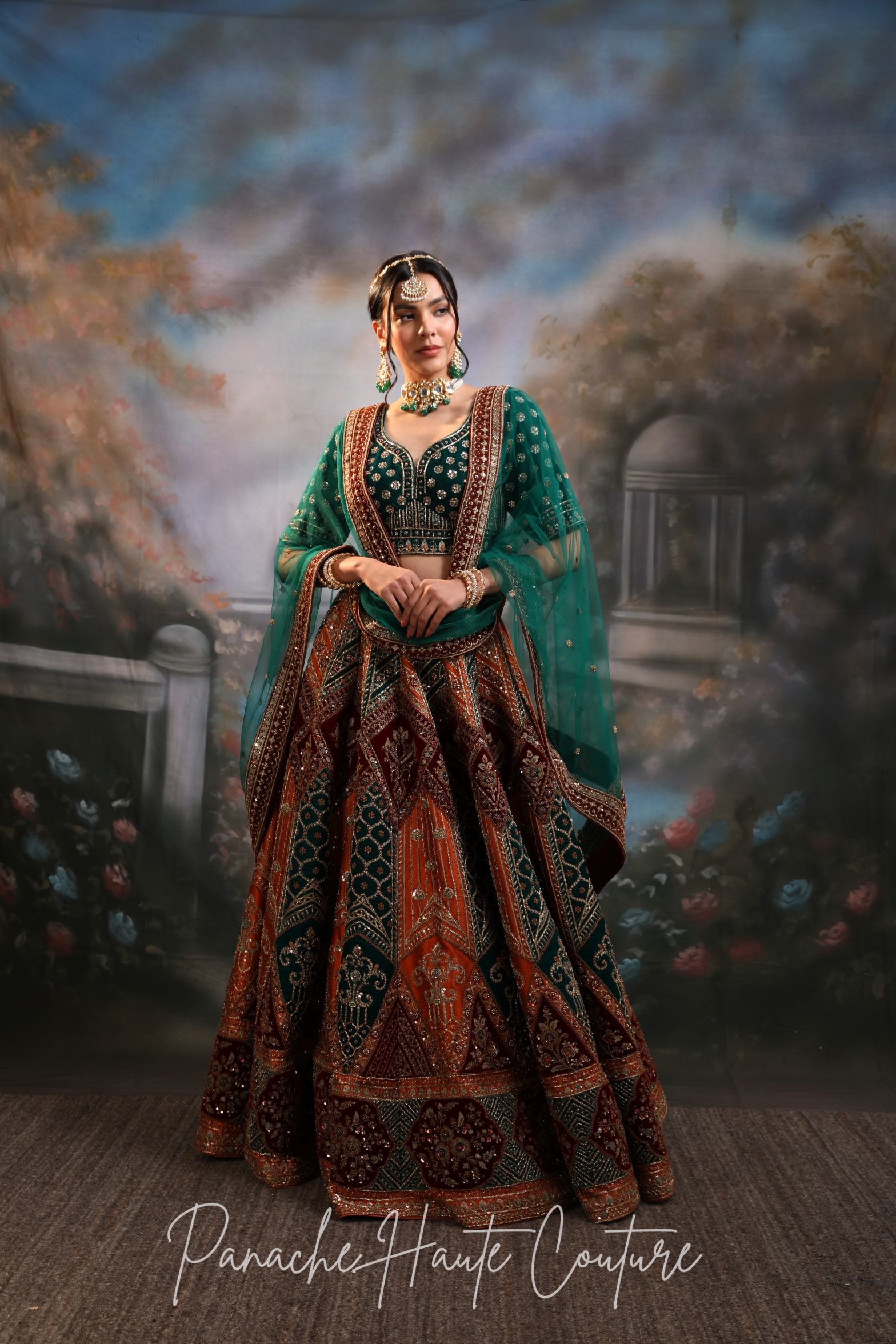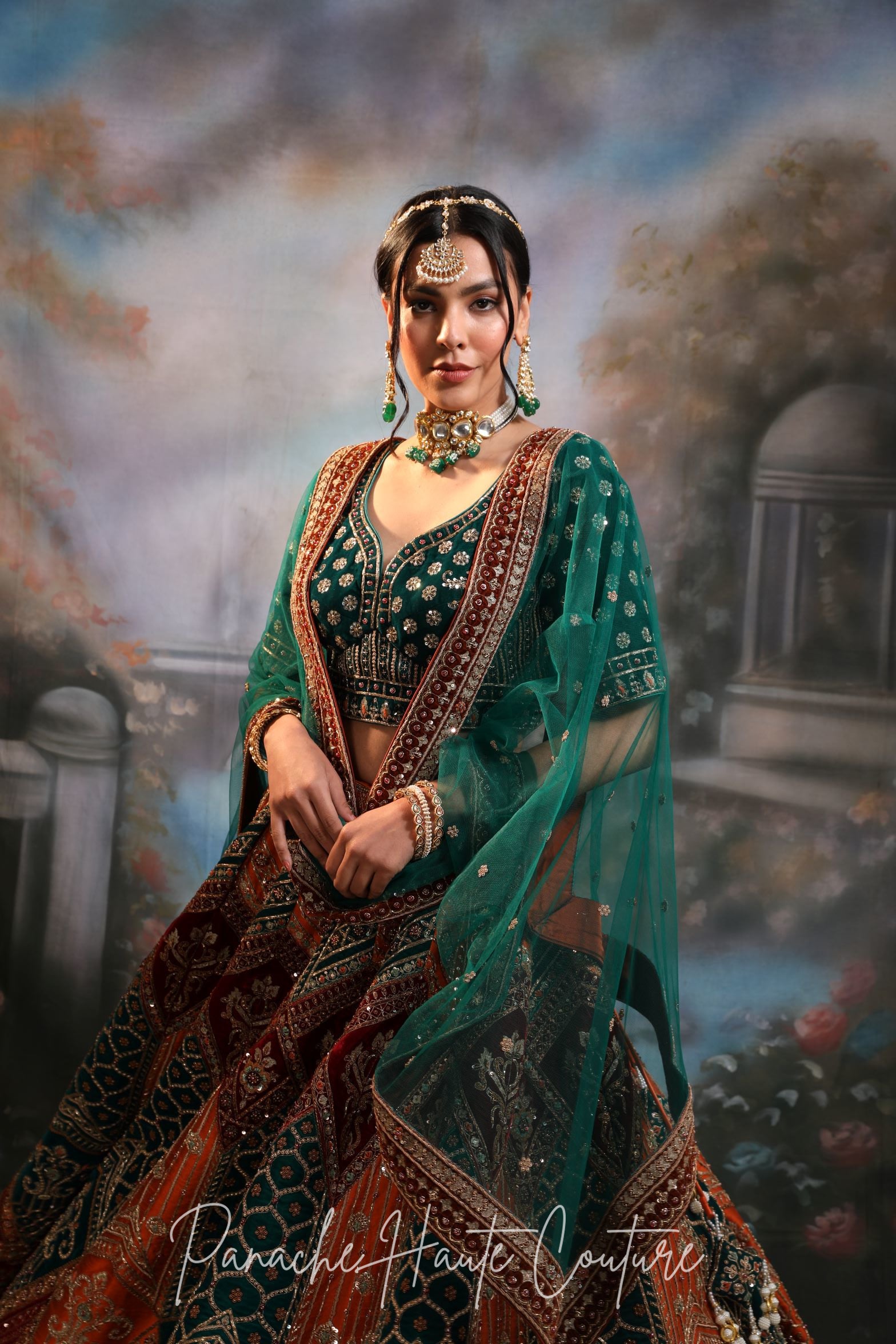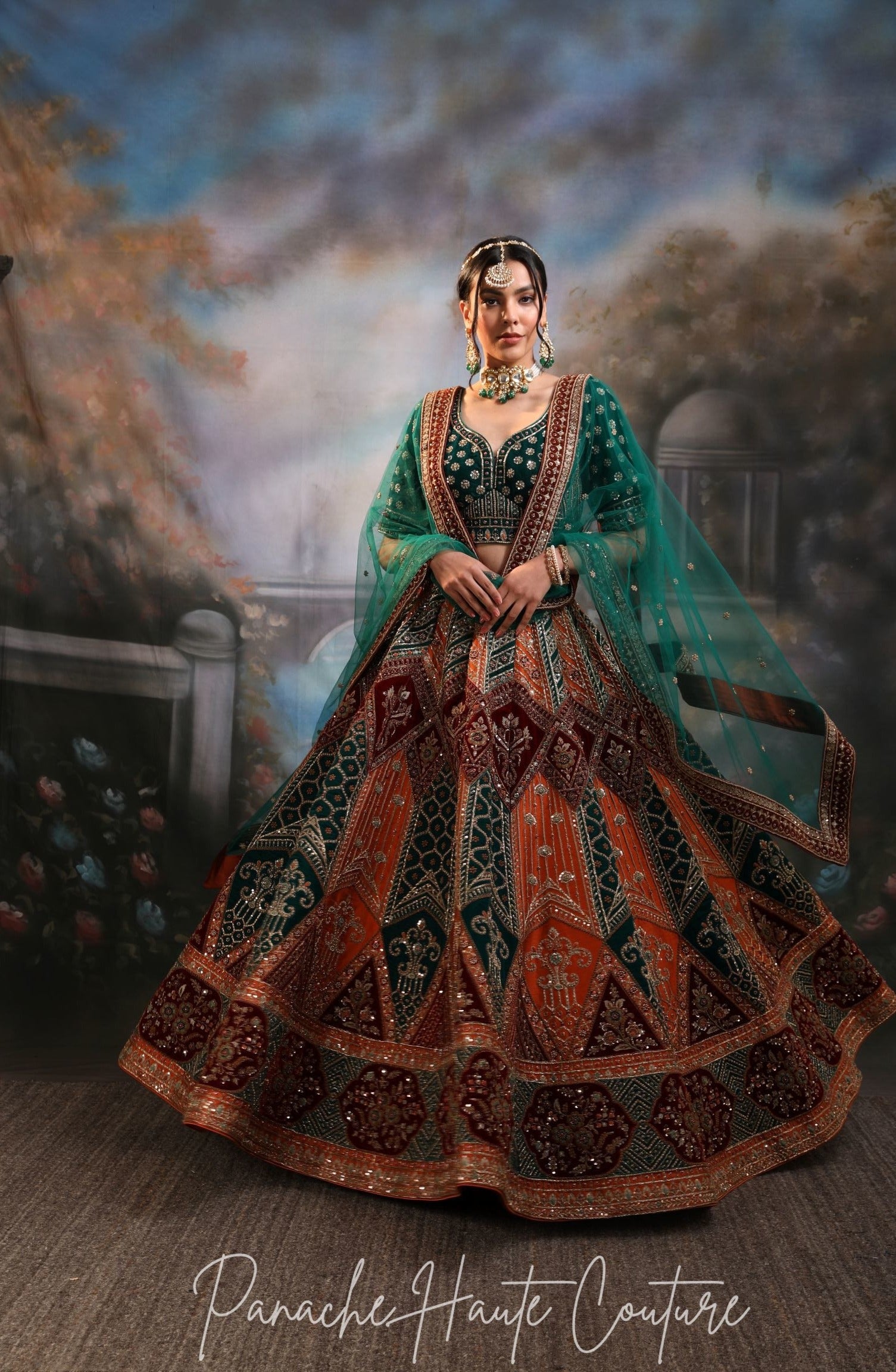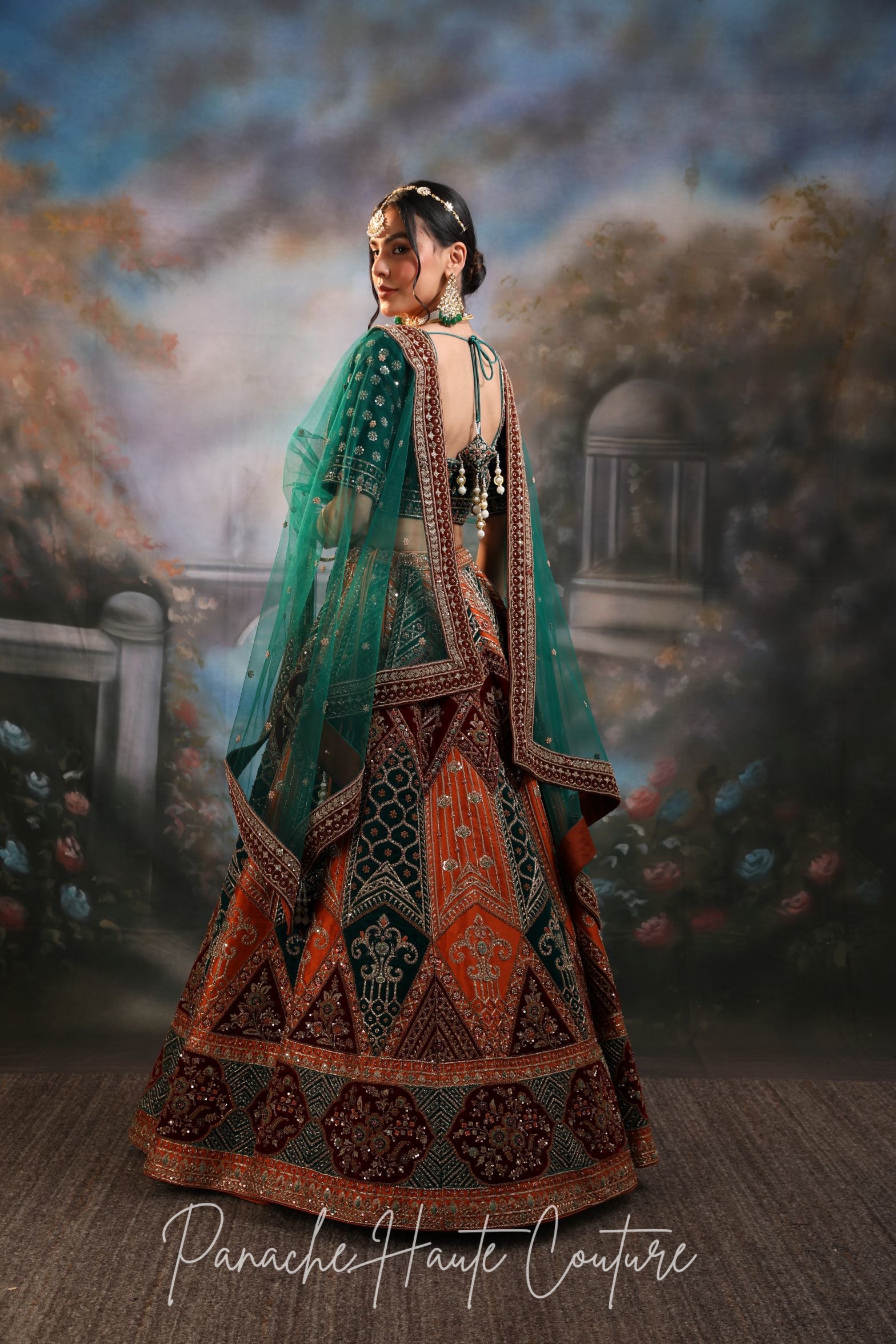 Green and Rust Color Wedding Lehenga ZOYA
This exquisite wedding lehenga features a luxurious combination of velvet and silk fabrics in a stunning green and rust color. The intricate zardozi embroidery adds a touch of traditional elegance to the overall design, making it a perfect choice for a classic wedding ceremony.

The lehenga features delicate applique work, which is finely crafted to create a beautiful floral pattern throughout the skirt. The velvet fabric drapes gracefully and adds a luxurious touch to the overall design. The intricate embroidery work is done using golden thread, which adds a touch of opulence to the ensemble.
The lehenga choli set comes with a matching blouse and dupatta, both of which are also adorned with zardozi embroidery and silk applique work. 
This green color velvet and silk applique wedding lehenga with zardozi embroidery is perfect for a traditional Indian wedding ceremony, and it's sure to make the bride look stunning and elegant on her special day.
---
Brand: Panache Haute Couture
Collection Name: Mughal Royalties              Lehenga Name: Zoya
Availability: Online and In-store
Embroidery: Zardozi
Fabric: Blouse and Skirt: Silk and Velvet; Dupatta: 1x Net Dupatta
Customisations:  You have the option to change the color of the garment and the blouse style of the garment. Please contact our Sales Team through WhatsApp +61470219564 to discuss your requirements.
---
Disclaimer: The model is of AU size 8 and wearing a 6 Mtrs flairs skirt in the photos with single layer of cancane. The prices mentioned here are up to Size 40. For Plus size please contact our team before placing the order.